If you have been at uni for a few years, you will totally understand these daily struggles both online and offline. If you are lucky enough to be starting soon though, these 4 tips could help you smoothly glide into uni life!
I was confusing on how to work on Canvas at the first year.
(Canvas meme, mememaker)
I wish I would knew I have options other than 8AM tutorials
(Classes meme, memegenerator)
How to be successful in a group assignment
Assignments are tricky enough as it is, imagine that mixed with vague communication, miscommunication, and a complete lack of communication mixed in with it. Try to lead the group, and allocate tasks to your peers, so they know what they can help you with!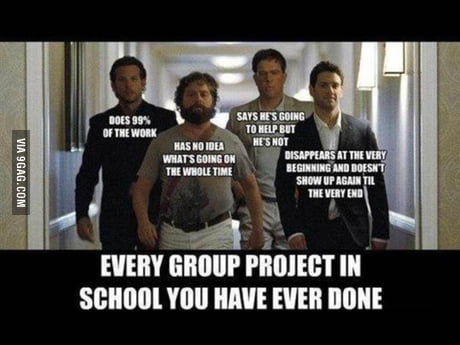 (Group Assignments meme, 9gag)
If you are organised enough to bring in your own lunch from home then all credit to you. If, however, you are like the rest of us and buy your lunch at university then it is worth doing a bit of research to finding all the best lunch deals available nearby!
(Food deals meme, awwmemes)