This current article provides an analysis on the noteworthy impact search engines have on society since genesis, particularly placing attention on Google. The search engine as a touchstone of modern digital culture, encompasses the notion not everything is honourable considering apparent fundamental business and ethical issues; prevailing social and cultural transformations. Understanding historic, social and cognitive contexts search engines express, is of importance for everyday users. An amalgamation of these notions is analysed.
"Crawler Based Search Engine" (Sullivan, 2002)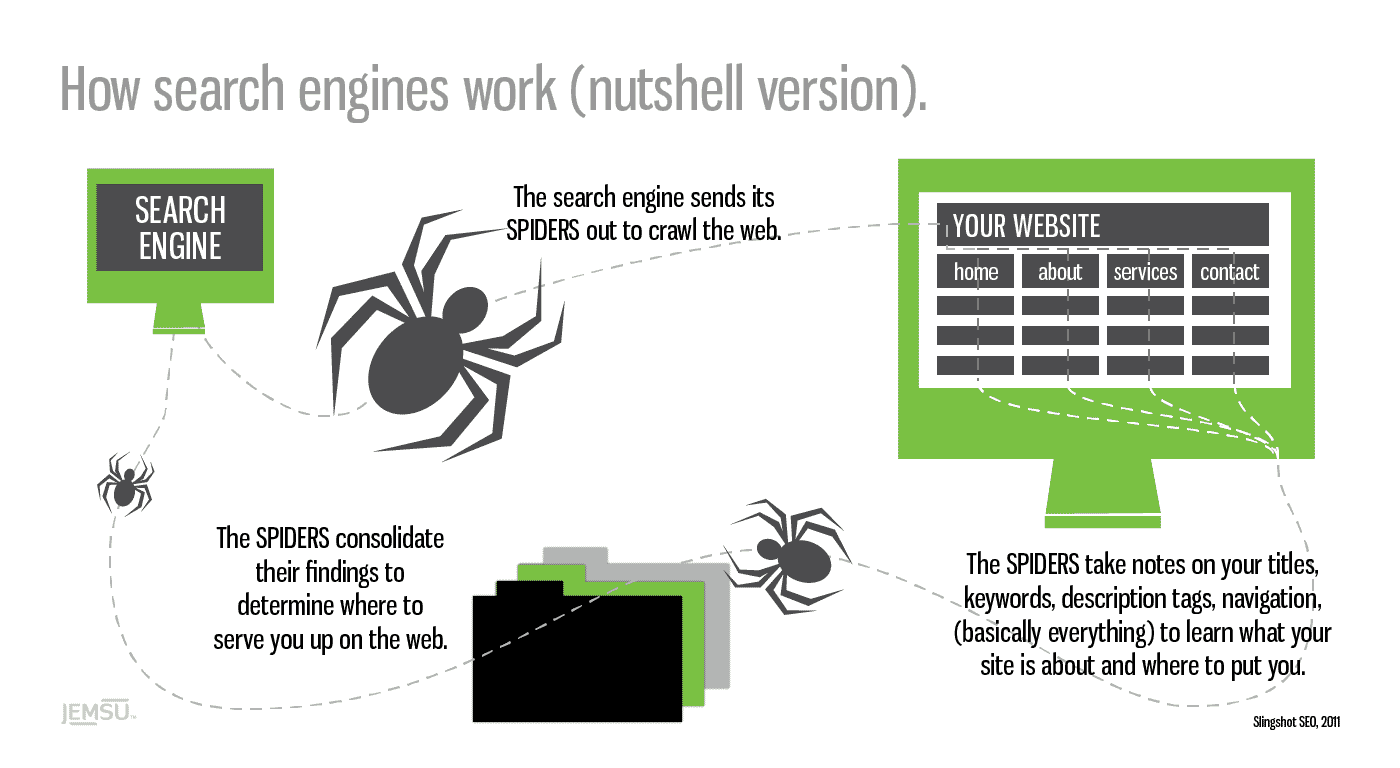 The search engines first job is to 'crawl' the web with 'spiders'.
These are automated programs – better known as bots – that scour the network for any information fitting a user's search. These metaphorical spiders will take note of every search and click, to learn more about who you are, what you do and who you connect with.
Sullivan (2002) posits 3 main features search engines comprise of:
Web Crawling: Browsing the web in an automated and methodical manner.
Indexing: This is the fastest form of search where pages are elaborately analysed by headings, titles and fields.
Software: The final step where users query prompts the engine to return the most relevant information.
The Genesis of Search Engines
As file cabinets overflowed and libraries were the exclusive place of storing and retrieving information (Halavais,2013), the industrial revolution aided innovative ideas and concepts to advance new technological advancements to combat organising and distribution of growing information.
What started as a research project for two Stanford university students, the foundation for the world's most powerful search engine of time "Google" was conceived. At inception, the dream turned to reality when the duo successfully created a system that crawled the internet determining which pages linked to other relative pages; allowing users to find information quickly, all merit to a search engine that excels (Seymore, 2011)
What began as a novel search engine is now inclusive of eight products all whom retain over 1 billion users respectively (Verge, 2019). Google alone receives over 3.5 billion search engine query's per day (Kunz, 2019) supporting claims that no technology organisation is arguably more responsible for shaping the internet and modern life than Google.
Although there is a variety of search engines in the network ecosystem, users champion Google's to search the repository of available human knowledge, consume media, communicate and manoeuvre through the endless vat of the internet. Google won the search engine race due to its ability to discover and record novel information whilst delivering the most accurate results, doing so faster than any other available engine.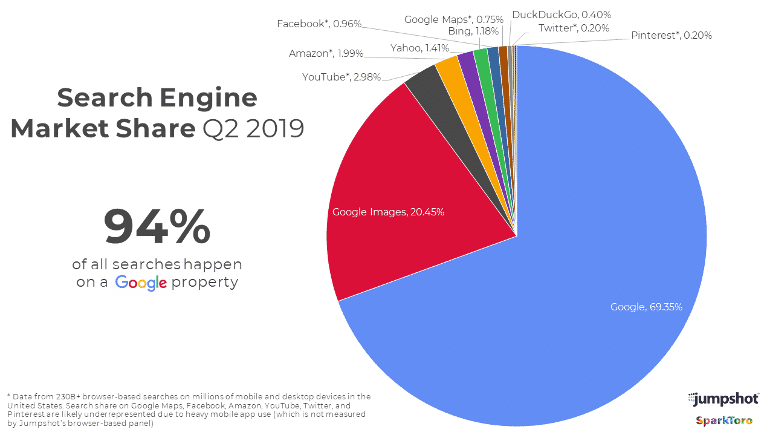 Filtered results promoted may not reflect accurate user interests
A pause for thought, for individuals who participate in utilising the world's biggest search engine. Google has been forced to implement change in its algorithm that suggest both racist and sexist answers via the auto-complete function; fronting users with ideologically skewed results.
Suggestive autocompletion pre-empts users anticipated search desires to make for a speedy process helpful through suggesting. Drawing on individuals past data and generic search results to shape the algorithm, particularly championing the 'majority rules' concept. UK journalist Carole Cadwalladr exposed this issue demanding Google explain why search queries alike to "are women" and "are Jews", were being automatically completed exhibiting problematic suggestions. Particularly, members of minority groups inclusive of race and sexuality, are subject to prejudice – by the majority culture searches deemed 'popular' and therefore 'relevant'(Jarrett,2014).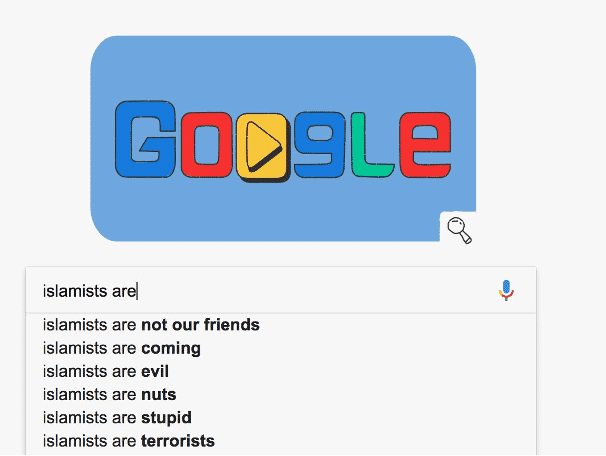 Word Count: 1299
References:
Conklin, A. (2020, September 11). Google scrubs biased autocomplete suggestions from 2020 election searches. Retrieved from https://www.foxbusiness.com/technology/google-removing-search-autocomplete-related-to-2020-candidates-voting
Google, democracy and the truth about internet search. (2016, December 04). Retrieved from https://www.theguardian.com/technology/2016/dec/04/google-democracy-truth-internet-search-facebook
Halavais, A. (2013). The engines. In Search engine society (pp. 5–31). Cambridge, UK ; Malden, MA: Polity.
How Google's Search Engine Really Works (A Peek Under The Hood). (2020, January 23). Retrieved from https://neilpatel.com/blog/how-google-search-engine-really-works/
Jarrett, Kylie (2014) A Database of Intention. In Society of the Query Reader: Reflections on Web Search. Konig R and Rasch M (eds). Amsterdam: Institute of Networked Cultures. 16-29
Lapowsky, I. (n.d.). Google Autocomplete Still Has a Hitler Problem. Retrieved from https://www.wired.com/story/google-autocomplete-vile-suggestions/
Noble, Safiya U. (2018) A society, searching. In Algorithms of Oppression: How search engines reinforce racism. New York: New York University. pp. 15-63
Quinn, K. (2016, December 08). Google forced to change 'racist', 'sexist' algorithm after being 'gamed' by Right. Retrieved from https://www.smh.com.au/opinion/google-forced-to-change-racist-sexist-algorithm-after-being-gamed-by-right-20161208-gt6s1i.html