In the last 10 years, the emergence and the development of social media have created a new way of distributing news changing how content is created as well as how it is consumed.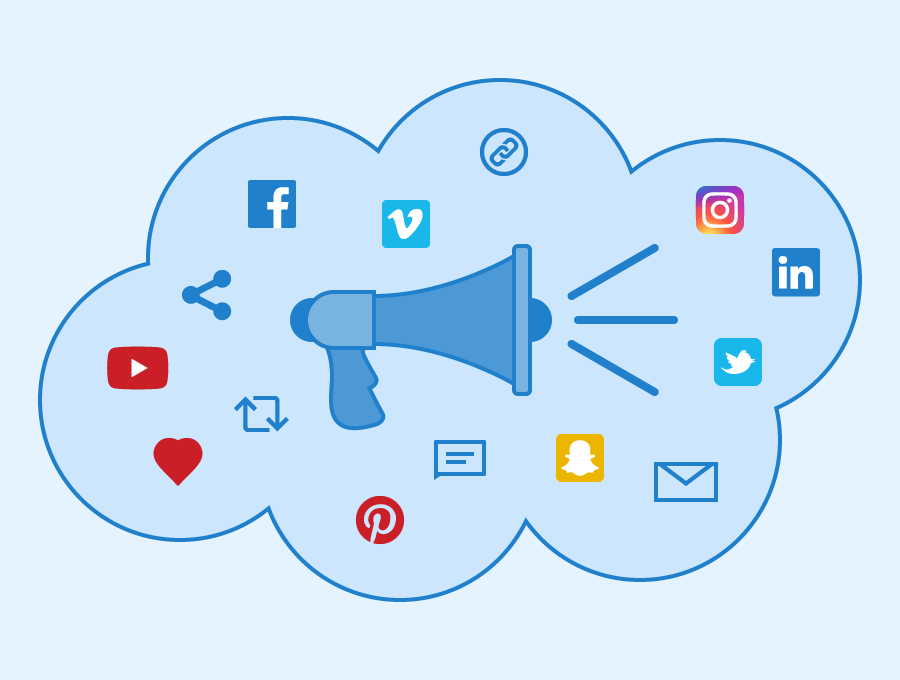 In this essay, I will be giving a critical analysis of how social news sharing has developed to our present day, and the political-economic, social and cultural impacts it has on its news and social media consumers, journalism and the platforms themselves.
In the shift of news to a digital environment, has meant that journalists and traditional media organisations have had to adapt their business models and practices to compete with algorithms and new sources of competition which didn't exist before. While social media user's news consumption is also being affected by the personalised nature of platform algorithms. 
A Brief History of News Sharing 
Traditional media 
The early news was widely distributed through print media, and newspapers being the primary source of news when in 1704 the first continuous press was invented (Lumen, n.d.). However, after the 1920s radio, television and other print publications became what is known as mass media. With traditional media the main source of news consumption they had to have a great influence over its audiences and businesses through the form of mass communication and agenda-setting (Newman, 2011). 
The internet and social media 
While the internet was operation during the 1980s, it wasn't until 1991 when the World Wide Web went public facilitating new ways of communication giving opportunity for individuals to stray from traditional communicative models to networks which enabled users creation, collaboration and sharing (Newman, 2011). The internet started "a wave of 'creative destruction'" (Naughton, 2016, as cited in Schumpeter 1942, 82–85) as technological development advance at such as pace new opportunities, vulnerabilities and growth of new enterprises which could not be made possible without the development of this digital technology (Naughton, 2016).
In the early 2000s, social media started to gain popularity changing how news was distributed through the enablement of sharing through social networks (Khuntia et al., 2016). These social networking services (SNS) were and still are dominated by Facebook, Twitter and Linked with over 2.7 billion active users worldwide as of October 2020 (Statistica, 2020).
Many news outlets maintain both a print and internet presence, however, there has been an emergence of digital natives – only existing online such Buzzfeed that has only emerged in the last 10 years (ACCC, 2019). Today the Internet has become Australia's main source of news of with over 60% of Individuals using it as a news source, and with 37.7% with Facebook and Twitter as key organisations which remain leaders for this growth (Roy Morgan, 2020).
What are the Effects of Social News Sharing?
The commodification of users in exchange for sharing 
With the increasing consumption of news content through social media users' activities are being commodified, user data marketized at the exchange of free services and promise of connectivity. 
While social platforms highlight their models of sharing and connectivity in news sharing while also underplaying the idea that personal data is also shared with third party advertisers or developers evident during the Cambridge Analytica Scandal (Martin, 2019). In March of 2018, Facebook reported a political data analysis company harvested the data of 50 million Americans. While Facebook denies that it does not sell personal data to third parties, they do however sell targeted advertisements collected through data profiling in interests and clicking habits (Martin, 2019).
Even despite user trust in Social media platforms after the Cambridge Analytica Scandal 2 Billion continue to use Facebook. understanding the motivations behind users desire to share and consume news on social media can highlight why giving up these communicative affordances can be so hard despite knowing their data is being exploited (Martin, 2018). Firstly, there is a desire to connect with connecting through sharing which can also influence and change the perceptions of one's social status (Bright, 2016). Secondly, news sharing can assist and open up political and social discussions as "individuals rely on social cues and interpersonal conversation to interpret and contextualise complex media messages" (Bright 2016, as cited in Rogers & Seidel, 2002, p. 215). Social media enables and encourages these sharing behaviours however, through user interactions also benefits these platforms further. 
Journalism in the world of Social Media
Social media today has become a critical tool for journalists to utilise as these platforms have taken on the role as distributors within the news cycle but have meant disruptions to traditional journalistic practices (Newman, 2011). Social media news sharing is significant because it can challenge the agenda-setting powers of mass media organisations and forcing a change in their business models to thrive in this new media (Bright, 2016). Social media has now become a key driver to news sites with a news site receiving up to 7.5% of referral traffic just form Facebook (Newman, 2011). It wasn't until 2014 where Facebook had addressed its promoting and sharing quality journalism, however Buzzfeed despite their focus on entrainment news increased their production of serious news content to play the algorithm. With news publishers concerned with its contents 'virality' platform algorithms as opposed to the quality of the content itself there is a question about the future of journalism. Social media has lowered the barriers to marketing and public communications introducing citizen journalism through sharing and publishing, which competes with professional journalism (Martin, 2019). This as a result has changed to journalism practices in terms of the stories published, reported and commissioned, as well as its timing measurement on worth (Martin, 2019). Also, algorithms 'atomise' news content focusing on a story to story basis and dissociates the source of the content (ACCC, 2019). 
Watch to media professionals highlight their opinions and observations as social media news sharing has changed journalism.

News Consumption in the world of Social Media 
Social media platforms are more reliant on the retaining and maintaining a participatory culture, that this effect the variety of news content which is reached. Facebook has created a 'reality trap' which personalises and tailors news content to its users which affirms their beliefs and opinions or otherwise will angry with news which contradicts these (Martin, 2019). As a result, there are concerns that algorithmic filtering will decrease the diversity of news information and sources. Research conducted by Pew Research Centre discovered that 'Those who rely on social media for news are less likely to get the facts right about the coronavirus and politics and more likely to hear some unproven claims' (2020). Social media news sharing while providing a new news source however the nature of its algorithms have meant that journalism and its consumption has impacted both the media industry and its users.
Summary
Until recently mass media cooperation and traditional forms of media dominated the circulation and had much power over the news until rapid technological advancements lead to the growth of social media platforms as a source of news sharing. Social media platforms in particular Facebook allows users to access communicative affordances which would have only been made possible in recent years. However, in exchange for its 'free' services, it is at the costs of user personal data which users its users willingly exchange to be part of a 'sharing' community. Not only are social media platforms benefiting from its consumers, but media organisations have formed a strong dependence on these platforms as a key news distributer. Due to rapid changes in media consumption of traditional business models have been forced to compete and adapt to this everchanging environment.
References 
ACCC. (2019). ACCC Digital Platforms Inquiry. Retrieved from https://www.accc.gov.au/system/files/Digital%20platforms%20inquiry%20-%20final%20report.pdf
Bright, J. (2016). The Social News Gap: How News Reading and News Sharing Diverge. Journal of Communication, 66(3), 343-365. Retrieved from https://doi.org/10.1111/jcom.12232
Khuntia, J., Sun, H., & Yim, D. (2016). Sharing News Through Social Networks. International Journal on Media Management, 18(1), 59-74. Retrieved from https://doi.org/10.1080/14241277.2016.1185429
Lumen. (n.d.). The evolution of the media. Retrieved from https://courses.lumenlearning.com/atd-baycollege-americangovernment/chapter/the-evolution-of-the-media/#footnote-67-1
Martin, F. (2019). Sharing News Online Commendary Cultures and Social Media News Ecologies. In T. Dwyer (Ed.), (1st ed. 2019. ed.). Retrieved from https://doi.org/10.1007/978-3-030-17906-9
Naughton, J. (2016). The evolution of the Internet: from military experiment to General Purpose Technology. Journal of Cyber Policy, 1(1), 5-28. Retrieved from https://doi.org/10.1080/23738871.2016.1157619
Newman, N. (2011). Mainstream media and the distribution of news in the age of social media. how social media are changing the production, distribution and discovery of news and further disrupting the business models of mainstream media companies. Retrieved from https://reutersinstitute.politics.ox.ac.uk/sites/default/files/2017-11/Mainstream%20media%20and%20the%20distribution%20of%20news%20in%20the%20age%20of%20social%20discovery.pdf
Pew Research. (2020). Americans Who Mainly Get Their News on Social Media Are Less Engaged, Less Knowledgeable. Retrieved from https://www.journalism.org/2020/07/30/americans-who-mainly-get-their-news-on-social-media-are-less-engaged-less-knowledgeable/
Roy Morgan. (2020). It's official: Internet is Australia's main source of news; TV remains most trusted. Retrieved from http://www.roymorgan.com/findings/8492-main-sources-news-trust-june-2020-202008170619
Statista. (2020). Number of monthly active Facebook users worldwide as of 2nd quarter 2020. Retrieved from https://www.statista.com/statistics/264810/number-of-monthly-active-facebook-users-worldwide/#:~:text=How%20many%20users%20does%20Facebook,network%20ever%20to%20do%20so.