Introduction
Alipay, later renamed Ant Financial, has become the largest financial technology company in China and even the world since its establishment in 2003. In China alone, Alipay accounts for 54% of the total mobile payment market share (Lu, L., 2018). Moreover, Alipay's emergence has not only further promoted the establishment of China's social credit system. The convenience of online payment has also promoted the development of online shopping. In this case, the economy has achieved substantial growth. Although Alipay has its drawbacks, it has become an integral part of the Chinese market. It already brings transformation to the economy, political and social.
What is Alipay
Alipay is the third-party payment platform with the largest market share in China. The third-party payment service refers to using a third party to hold transaction funds on behalf of the buyer and seller to secure online transactions. The delivery of funds depends on whether the parties to the transaction have reached the terms stipulated in the contract (Choi, Y, 2016). After confirming that the buyer has obtained the goods, the funds will be officially paid to the seller. If there is a dispute between the seller and buyer during the entire transaction, the process shifts to resolving the dispute. With Alipay's development, it has turned into a comprehensive financial service and small loan service provider (Lu, L., 2018). Through the development of Sesame Credit and fingerprint (facial) identification functions, the smartphone equipped with Alipay has been transformed into a "logistical media." In this way, the user's transaction data and biometric data are further collected. By developing these services, Alipay can build its ecosystem and obtain success.
History of Alipay
Jack Ma established Alipay in 2003 as an online trading tool for Taobao. In December 2004, Alipay was spun off from Taobao and formally established Zhejiang Alipay Internet Technology Company and the website (http://www.alipay.com) (Lu, L., 2018). From this moment, Alipay transformed into an independent payment system under Alibaba.
In 2005, Alipay established contacts with retailers and mainstream payment service providers, including mainstream banks such as Visa. In 2008, Alipay's company name was changed to "Alipay (China) Internet Technology Co Ltd." Partnerships with companies from various countries such as Japan, Singapore, the United States, and Australia were also established. Simultaneously, Alipay began to provide convenient one-stop payment services for utility companies such as water, electricity, and gas (Lu, L., 2018). After that, Alipay's profitability continued to maintain steady growth and further transformed itself into a comprehensive financial service provider in 2010. It immediately covered credit card repayment, tuition payment, and even administrative fines.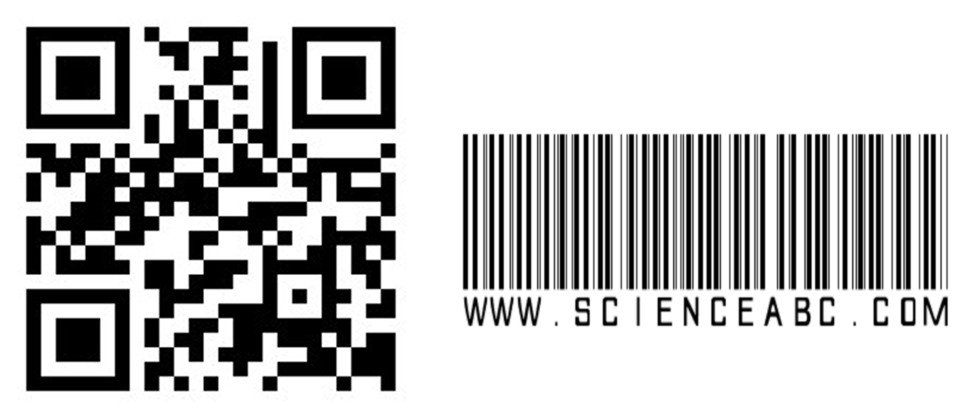 In 2011, Alipay launched a new payment method called Barcode Pay (later evolved into QR code pay). This new payment method makes mobile transactions more convenient and safe by providing one-time barcodes on smartphones (Lu, L., 2018). Which directly led to the transformation of payment methods in China. In the same year, to prevent Alipay from being held by foreign assets, the Chinese government issued relevant laws and regulations(Mandarin). Therefore, Jack Ma and Alibaba Group split Alipay. However, as Jack Ma still obtained a third of Alipay's equity, Alipay is still under his control(SHERRY FEI JU, 2018). In 2014, with Alipay as its core product, Ant Financial Group was established and become the world's largest third-party payment platform and financial technology company (Lu, L., 2018). In the same year, Alipay receives its license from the China Banking Regulatory Commission (CBRC) and has the qualification to lend to businesses or individuals (Wildau, G., 2015). This service, called MyBank, is online-only and have no brick-and-mortar presence.
In 2015, Ant Financial launched Sesame Credit and Ant Credit Pay. Sesame Credit is a big data credit rating system. Through Alipay's national popularization, Sesame Credit can claim credit scores based on past transactions to consumers and small businesses through big data (Lu, L., 2018). This system has extensively promoted the development of China's social credit system. Ant Credit Pay provides another credit consumption system different from credit cards, however it led to the younger generation's payment conception shifting towards credit (Zhang, X., 2020). With the application of fingerprint and facial recognition in Alipay, China's biometric information collection has gradually been normalized because of Alipay.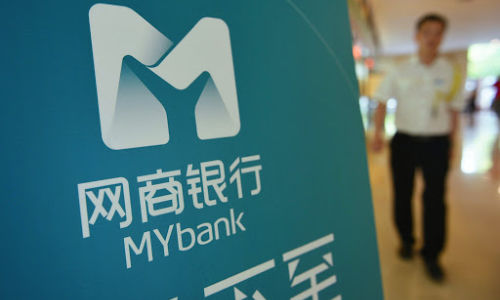 Alipay business model and its ecosystem
As a successful company, Alipay (Ant Financial) has established a set of sources and structures that enable the company to continuously obtain value during its operations (Mikhalkina, T., 2015). First, Alipay adopts a cornerstone strategy to transform itself into a fundamental tool in the financial system. In this process, Alipay shares its value with other partners as a platform provider and avoids direct conflicts with Chinese central banks by focusing its business on small loans (Guo, J., 2016). As mentioned above, MyBnak service, established in 2014, is an online-only service. This makes it less threatening to traditional banking (Wildau, G., 2015). Therefore, the bank's core interest, which is the macro-payment profit, is not affected. Alipay has also been able to cooperate with banks to embed itself in the entire economic system.
The three interacted pillars of Alipay are Alipay itself (mobile payment system), MyBank (banking service provider), and Sesame Credit (credit rating system), and these three systems are interconnected. Due to China's late-comer advantages and lack of credit card culture, China's payment system quickly transitioned from cash payment to mobile payment (Hook, L., 2017). In 2016 alone, China's mobile payment market reached 38 trillion CNY, and Alipay accounted for 54% of the mobile payment market (Kai, G., 2017). Large-scale user coverage enables Alipay to quickly analyze users' past transaction records through big data, which is the role of Sesame Credit. The traditional banking industry has a weak sense of service and often refuses Small and Medium Enterprise (SME) loans (Hook, L., 2017). Because banks cannot trust the information that SMEs provide to prove their credibility, which is not a problem for Sesame Credit. Sesame Credit can quickly assess the credit status of small businesses through cloud computing. Based on this advantage, MyBank's business model is very efficient and is called "3-1-0" (Lu, L., 2018). It means that the loan application is completed within three minutes and approved in one second, without human intervention in the application process. This ecosystem can replicate most of the banks' functions. The difference is, the entry barriers are lower than traditional banks, and it pays more attention to small businesses and individuals.
Transformation on political, economic, and social
Political transformation
Although due to different main business directions, Alipay and China's central state-owned banks, "Big Four" (Industrial and Commercial Bank of China, China Construction Bank, Bank of China, and Agricultural Bank of China) are cooperative. However, because the savings service under Alipay (Ant Financial) offers impressive interest returns (over 4% per year), this has attracted many depositors to choose Alipay as the primary deposit method (Lu, L., 2018). This poses a considerable threat to existing banks' deposit business, so the relationship between Alipay and the "big four" is cooperative and competitive. However, in addition to the threat to the banking industry, Alipay's MyBank also plays a complementary role in the banking sector. As mentioned earlier, Alipay provides loan services to banks' marginal customers, small and medium-sized enterprises. And Sesame Credit can help Alipay to avoid the possibility of bad debts. The fact is that SMEs provide about 60% of China's GDP and about 75% of new jobs (Wildau, G., 2015). Alipay's MyBank service is a new type of bank established in response to the government's call, which is complementary to traditional banks.
Furthermore, the 2010 regulation (Mandarin) is primarily because of Alipay's emergence, which promoted the Chinese government to protect and restrict important domestic economic companies. This regulation intends to remove foreign capital's equity control over important domestic financial institutions. However, beyond this, Alipay has caused more policy ambiguity. China's financial industry is affected by the People's Bank of China, CBRC, China Securities Regulatory Commission (CSRC), and the China Insurance Regulatory Commission (CIRC) strict supervision. Under this structure, banks, securities, and insurance supervision is carried out separately (Weiping, H., 2018). However, as a financial technology giant, Alipay's integrated business involves deposits, investment, and credit. This challenges the effectiveness of China's existing regulatory structure. How to build an effective regulatory system to deal with financial technology giants is the primary issue (Lu, L., 2018). Preventing the systemic risks brought by financial technology and protecting the privacy of personal data and consumers' funds are also outstanding issues (Kai, G., 2017). It can be said that Alipay has brought a transformative impact on China's political level.
Economic transformation
Since Alipay implemented barcode payment and subsequent QR code payment, this free and secure payment method has been accepted by most people across the country in a short time. According to 2017 data, about 425 million Chinese people started using smartphones as wallets and not rely on physical money anymore, around 65% of all mobile phone users (The age…China., 2017). In terms of online shopping, Taobao broke the world record of transaction volume within 24 hours on November 11, 2011, reaching a staggering RMB 3.36 billion (Lu, L., 2018). From 2012 to 2017, mobile payments increased from nothing to 38 trillion yuan. This remarkable market growth is based not only on the advantages of China's population and the popularity of mobile phones but also on the government's early loose policies (The age…China., 2017). However, this loose policy has not only brought about the growth of financial technology companies and economic growth but has also led to the possibility of systemic risks in the financial system. Recently, Jack Ma was interviewed by the Chinese government as the largest shareholder of Ant Financial. After investigation, it was discovered that to become a listed company, Ant Financial used its funds of 3 billion CNY to borrow more than 300 billion CNY through debt securitization. Once Ant Financial becomes a listed company, it may cause a financial crisis in China. Alipay has indeed brought transformational growth to the Chinese economy, but the control of systemic risks cannot be ignored.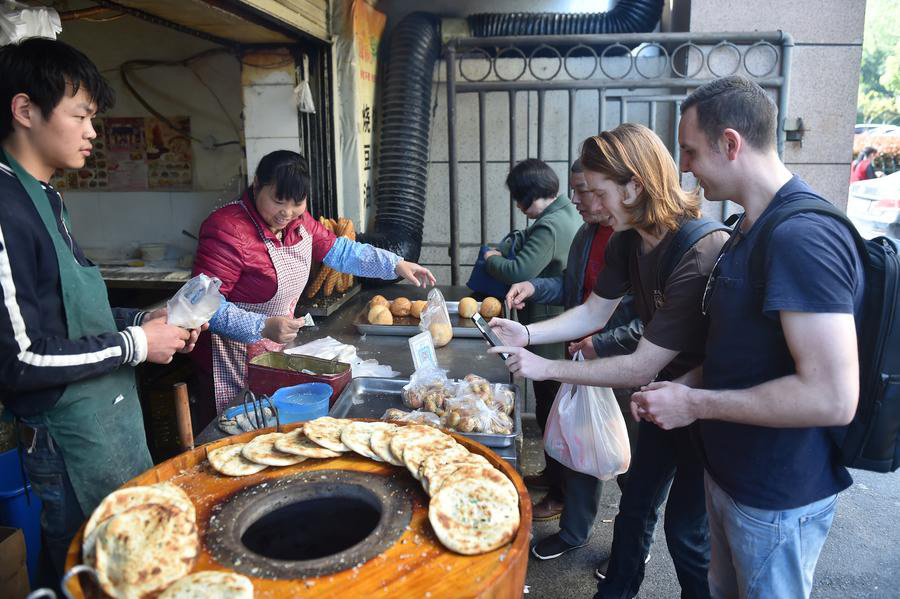 Social transformation
Sesame Credit is a credit rating service provided by Alipay (Ant Financial) through Taobao and Alipay's big data. Since China has not established an official credit system, it supports Alipay's establishment of Sesame credit. Alipay has made a transformative contribution to China's social credit system. Sesame Credit conducts social credit evaluation from the five dimensions of users: credit history, behavior and preferences, fulfillment ability, identity characteristics, and social relations (Chong, G., 2019). After the evaluation, users will be given a score between 350 and 950. Consumers with high scores can enjoy a certain degree of privileges. For example, a consumer with a score of 650 or more can book a hotel without submitting credit card information (Lu, L., 2018). The social credit score can also prove a citizen's financial ability and even help Chinese citizens apply for foreign visas in Singapore and other regions. However, even though Alipay has contributed so much to the social credit system, a fact that cannot be ignored is the insufficient supervision of users' privacy and data security (Chong, G., 2019). People tend to trust Alipay rather than question it.
On the other hand, Alipay often combines some gamification elements with social media to covertly collect user data in five dimensions. For example, Alipay encourages users to plant "virtual trees" through carbon emission reduction activities. Another example is that Alipay encourages users to adopt a healthy lifestyle (such as walking more) to increase Alipay's charitable behavior in impoverished areas (Chong, G., 2019). These game-like activities weaken the social credit system's political and seriousness, collect users' data, and score them in a relatively acceptable way. This gamified social credit system has a high degree of surveillance towards citizen data imperceptibly. Although Alipay leads people to live healthier and more positive, personal data being kept by a financial technology company is still worrying.
Conclusion
In general, Alipay, as a third-party payment platform. Since its establishment in 2003, it has brought a transformative impact on China's political, economy, and society, but it has also exposed many problems. China's regulatory system still needs to make systematic changes to ensure that fintech companies remain under government control. Simultaneously, clearer regulations should be established to avoid systemic risks and protect personal data and assets in the mobile payment environment.
Reference list
Choi, Y., & Sun, L. (2016). Reuse intention of third-party online payments: A focus on the sustainable factors of alipay. Sustainability, 8(2), 147. Retrieved from: http://dx.doi.org.ezproxy1.library.usyd.edu.au/10.3390/su8020147
Chong, G. (2019). Cashless China: Securitization of everyday life through Alipay's social credit system-Sesame Credit. Chinese Journal of Communication, 12(3), 290–307. https://doi.org/10.1080/17544750.2019.1583261
Guo, J. (2016). An ecosystem view on third party mobile payment providers: a case study of Alipay wallet. Info, 18(5), 56–78. https://doi.org/10.1108/info-01-2016-0003
Hook, L., & Wildau, G. (2017, Feb 14). China mobile payments soar as US clings to plastic: Technology: Digital transactions. Financial Times Retrieved from:
http://ezproxy.library.usyd.edu.au/login?url=https://www-proquest-com.ezproxy2.library.usyd.edu.au/docview/1878034004?accountid=14757
Kai, G. (2017, May 11). "China's mobile payment era: Costs and benefits", China Daily. Retrieved from:
http://www.chinadaily.com.cn/china/2017-05/11/content_29295024.htm
Lu, L. (2018). How a Little Ant Challenges Giant Banks? The Rise of Ant Financial (Alipay)'s Fintech Empire and Relevant Regulatory      Concerns. International Company and Commercial Law Review (2018), Sweet & Maxwell, ISSN, 0958-5214.
Mikhalkina, T. (2015). Business Model Innovation: How Iconic Business Models Emerge. In Business Models and Modelling (Vol. 33, pp. 59–95). Emerald Group Publishing Limited. Retrieved from:
https://doi.org/10.1108/S0742-332220150000033024
SHERRY FEI JU AND XINNING LIU BEIJING. (2018, April 12). Alibaba spin-off eyes $150bn valuation; Financial services Payments platform Ant Financial aims to raise $9bn before its listing.(Business). The Financial Times.
The age of the appacus; fintech in china. (2017, Feb 25). The Economist, 422, 65. Retrieved from:
http://ezproxy.library.usyd.edu.au/login?url=https://www-proquestcom.ezproxy1.library.usyd.edu.au/docview/1871712795?accountid=14757
Wildau, G. (2015, Jan 06). China's first online-only lender launched: Banks. Financial Times Retrieved from:
http://ezproxy.library.usyd.edu.au/login?url=https://www-proquest-com.ezproxy1.library.usyd.edu.au/docview/1651635908?accountid=14757
Weiping, H. (2018). The One Bank–Three Commissions Regulatory Structure. In The Regulation of Securities Markets in China (pp. 171-207). Palgrave Macmillan, New York.
Zhang, X., & Zhang, Y. (2020, July). Research on the Credit Consumption Behavior of College Students in Internet Finance—Based on Ant Credit Pay. In 4th International Symposium on Business Corporation and Development in South-East and South Asia under B&R Initiative (ISBCD 2019) (pp. 293-298). Atlantis Press