Introduction
Didi Chuxing is one of the newly-rising online platforms rapidly developing in the transport service. It plays an essential role in a part of the sharing economy by creating a new form of car-sharing service industry service globally. The aim of this paper is to critically discuss Didi Chuxing transformative effects and its efficient business model and operation.
The first section will be giving a definition of Didi Chuxing and its historical development, the next section will evaluate its business model by comparing both Didi and its competitor Uber.
Strategy and ecology will also be examined in the following sections. Finally, states the entity's transformative effects both socially and politically.
What is Didi Chuxing?
Didi Chuxing is a mobile transportation app affiliated with Xiaoju Technology Co., Ltd. The headquarter of their company was located in Beijing, China. It can also simply called Didi, it now provides a broad range of transport services that dominate in Chinese ride-hailing market and became the world's leading ride-hailing platform, which serves more than 550 million users not only in China but also across Asia, South America, and Oceanic with rapid development.
About DiDi: An Overview of DiDi. Video: DiDi Australia & New Zealand, all rights reserved.
Major Historical events and Development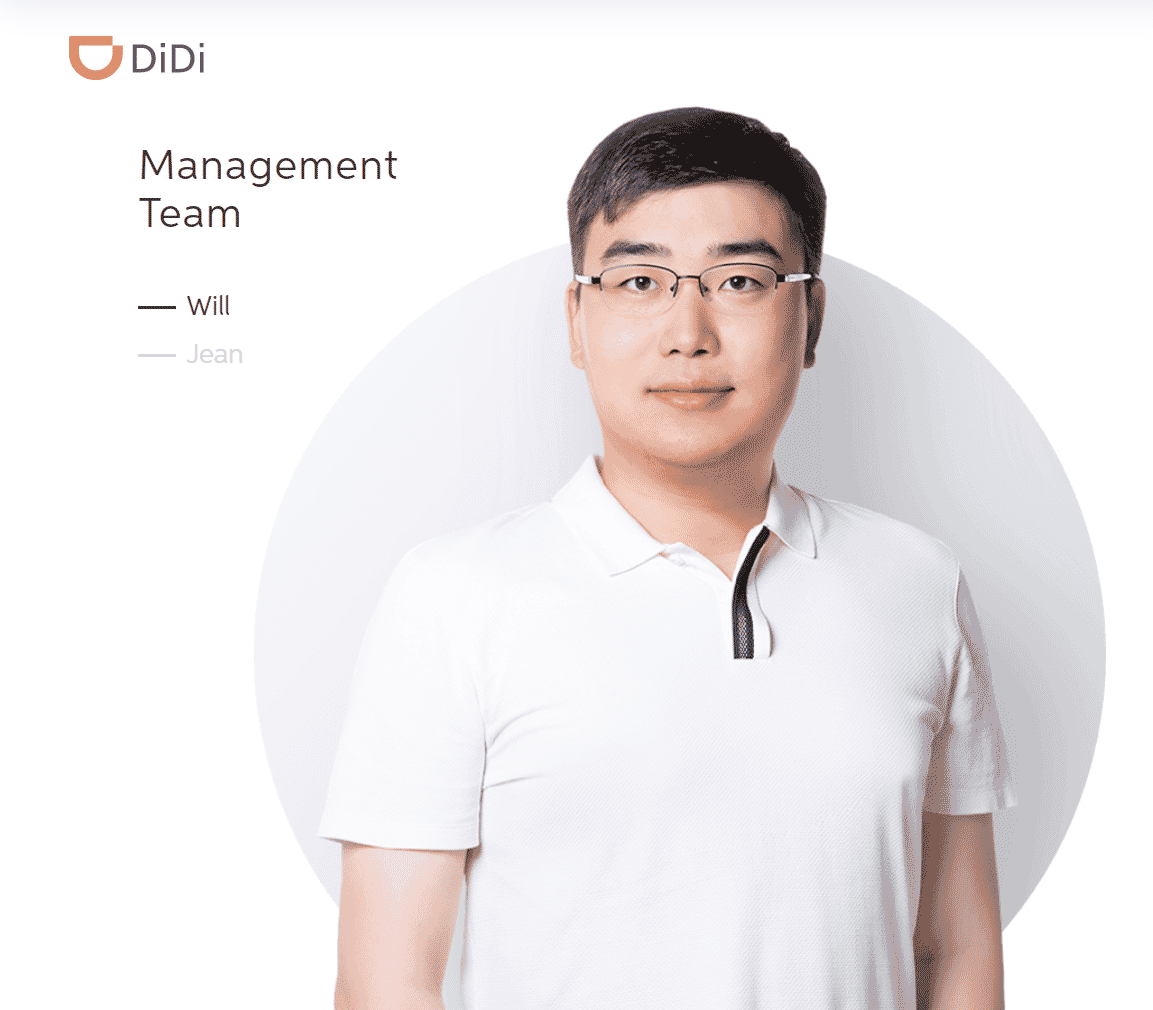 Figure 1. Founder of Didi. Image:DiDi all rights served.
Didi Chuxing's establishment can be traced back to 2012. The founder Cheng Wei, who first set up a privately held company called Xiaoju Technology Co., Lted, then launched DiDi Dache app in the following June. The next year Didi has received strategic investments from Tencent and Alibaba (Chinese corporate giants)respectively. Because of the rise of this new platform service, a fiercely competitive environment emerged in the local transport service industry. In January 2014, DiDi Dache and Kuaidi Dache started intensive nation-wide marketing campaigns by lowering prices which only costs few cents per ride to build up their business position. However, this competition caused an advertising effect that leads to mobile transportation services recognized and been popularized among Chinese smartphone users. After a year, Didi and Kuaidi Dache successfully merged to become the leader in transportation platform service. In 2016, Didi adopted a series of strategies to expand the market which is made a cross border cooperation with Lyft, received $7.3 billion funding, and acquired Uber China. Additionally, enter the South American market by acquiring Brazil's ride-hailing leader 99 in 2018.(Milestone, DiDi)
Name Changes
Didi Dache (嘀嘀打车)has been changed to (滴滴打车) in May 2014. (Milestone, DiDi)
Didi Dache(滴滴打车) changed to Didi Chuxing in September 2015. (Milestone, DiDi)
How does Didi Chuxing succeed in the market?
DiDi Business Model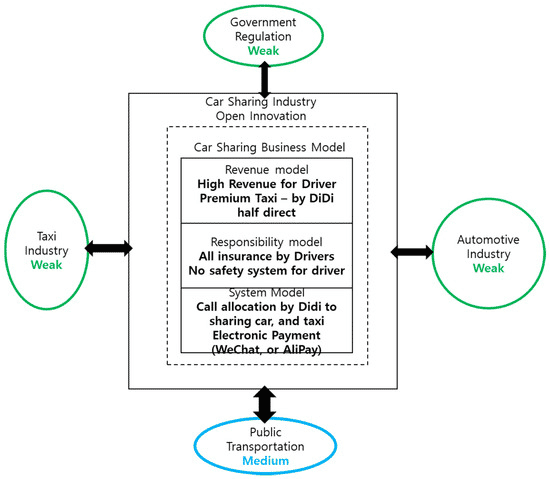 Figure 2 . Business model and open innovation of DiDi-Chuxing. Source: authors' own.
From my point of view, Didi concentrates and focuses more on solving customer travel issues rather than developing "cross-border" life services. It appears that Didi takes advantage of all offline vehicle resources from society and relying on Didi as a main platform to offer customers more convenient travel modes. Meanwhile, Didi provides a broad range of transportation services from personal travel to public travel to users, which holds purport distinguish from other platforms. There are 8 types of service for users to choose which are DiDi Express, DiDi Premier, DiDi Taxi, DiDi Hitch, DiDi Enterprise Solutions, DiDi Bus, DiDi Designated Driving, DiDi Luxe, and DiDi Bike.( DiDi Global)
According to these services, Didi shaped reformation beyond transportation service, but include traditional industry, for example, taxi service, has avoided local competitive force in the prevailing circumstance. In addition, it offers a variety of humanized options and environmentally friendly services such as DiDi Bus and DiDi Bike to maximize profits in heavy demand due to the size of the Chinese population.
More importantly, Didi also puts afford into studying a series of documents issued by the government. It attached importance to the communication with the government and assisted in the introduction of relevant policies, which enabled Didi to develop with the favorable development space under the support of government policies. According to Zhu Jingshi (Vice President of Didi) she stated that: "The essential factors of the development prospect in a sharing economy field are government support and the existence of sustainable consumption. From my perspective, China is a socialist nation which has merchandise and administrations are delivered based on utilization value. This utilization esteem is subject to the wants of the society, thus provide a space for Didi's future development especially under such a sharing economy.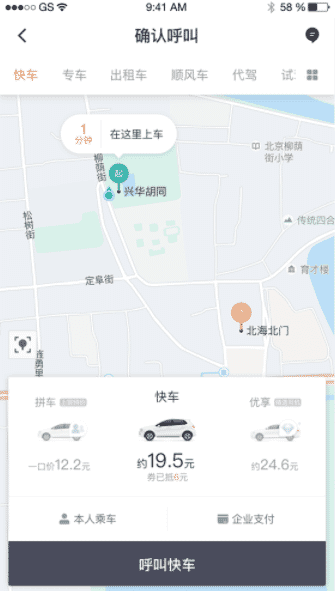 Figure 3. Didi's services on its app. Image: DiDi, all right served.
Competitor Uber 's Business model
The business model of Uber mainly in providing consumers with a personalized and on-demand high-quality service experience. To be specific, personal service reflected in the focus on cross-brand marketing methods, thus, giving clients full of life administrations, whereas the "on-demand" performance can provide car services at any moment. To sum up, under the background of the sharing economy, Uber is more inclined to cooperate with marginalized products and services in order to create their "cross-border marketing" business operation mode, with not only expand the scope of business but also benefit business can be profitable in more areas while bringing down the working costs of undertakings. Moreover, Uber's trade demonstrates advancement is additionally reflected in technological development, which involves big data analysis, the usage of "automatic matching" and "premium calculation" to make strides in productivity to meet on-demand.(Sarhad Journal of Management Sciences)
COMPARISON. Uber OR DiDi?
It is obvious that DiDi and Uber both apply different effective business strategies and operations on the service concept and purpose. Uber applies a better understanding of the sharing economy by adopted a larger scale of overseas expansion than Didi, to offering a wider range of services for users globally. However, Uber has been restricted from local government and enterprises during the global expansion development which could lead to a failure on expansion or the loss outweighs the gain. On the other hand, Didi performs a feasible strategy on the expansion of business by cooperating and investing with local travel business in a more conciliatory approach to achieve a win-win situation. Consequently, Didi will prevent unnecessary issues like business competition with local travel and successfully broaden their international business step by step. In conclusion, Didi and Uber sharing similar characteristics on sharing concept, taking advantage of establishing the Internet platform, providing personalized service, establishing the trust mechanism, the supply and demand matching reshaped which form the rudimentary framework of a new business model under a sharing economy.
Didi's internet ecology
Internet ecology refers to an organized system by demonstrate agents interact with each other with support and in order to operate business appropriately.
Didi is a leading platform in ride-hailing service, it monopolies the Chinese local market, there are very minimum competitors in the local industry. Thus, Uber became the major competitor in the ride-hailing market.
DiDi's partners not only include Chinese leading companies like Tencent and Alibaba with payment cooperation, but also insurance companies like China Life. In addition, integrating redundant resources with an individual, taxi industry, and rental companies, collaborate competitors to avoid vicious competition within the industry.
Didi under regulation from policies released by the Chinese government and also can be regulated depends on administration from each city. Additionally, the Ministry of Transport and the Ministry of Public Security taking charge of Didi. Their own policy of regulation is also considered as proper regulation.
Investors from a global investment from Tencent, Alibaba, Uber, Software, Apple, Lyft, Bolt and Grab raised more than $21 billion in 18 rounds of funding in March 2020.
Suppliers can include car rental companies, a resource from the individual, the taxi industry, and bike-sharing.
Users can include people who need transportation immediately, specifically from students, office workers, travelers, enterprise, drivers, etc.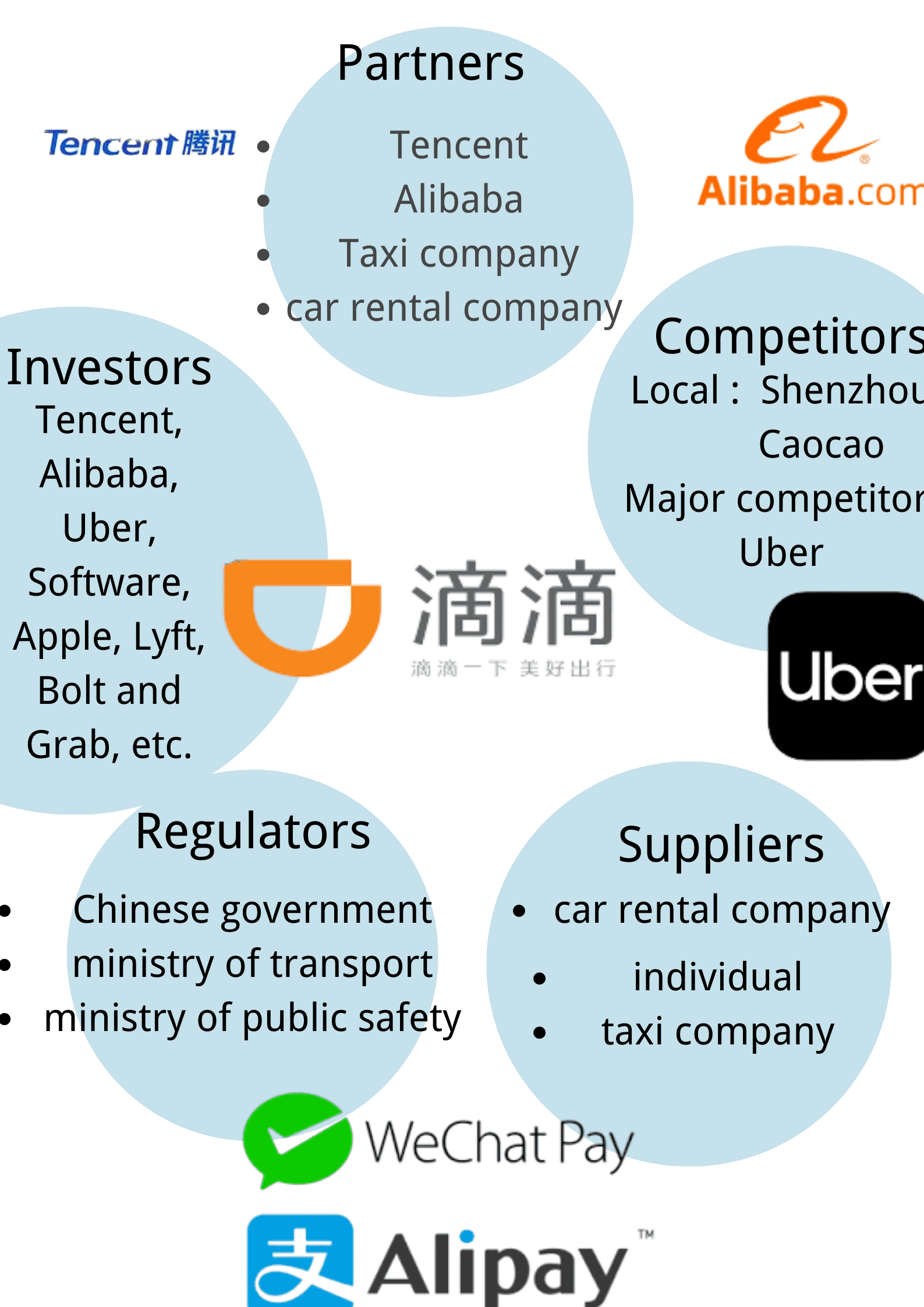 Transformative effects
From my point of view, the emerging of the ride-hailing platform has brought transformative effects both socially and politically. Speaking socially, due to the huge population of China, Didi made a transformative effect primarily by providing a new type of business model online that primarily solved the issue of the shortage of vehicle demand, offering various travel options for long and short distances. Especially for cities that don't meet the average of public transportation, a good amount of salary provide jobs for employers, consistently accelerate economic development as well. Notably, the black car (as known as Hei Che means vehicles are not regulated by taxi or transport platform with higher price and safety issue, they usually appear at train station and airport) has been administrated to a certain extent due to the popularization of Didi, and the lack of customers.
Most importantly, as the pioneer of the Chinese ride-hailing platform, its contribution, and the creation of this new model of business are inspiring the rise of other local transportation services besides ride-hailing platforms. For instance, Huolala is other platforms mainly focus on the carriage of goods which has risen in recent years.
Undoubtedly, transformative effects on politically also are noticeable. According to China is a developing country, laws, and regulations are currently still in an incomplete system, which causes a phenomenon that the legislation could not meet the demand from a rapidly developing society especially for new business model emerged. By saying that, Didi influenced negative and controversial news such as impolite behaviors, rape, and murder during its innovation. Nevertheless, this issue of the social incident has caused considerable critical attention from government, therefore influence the legal system established laws, Interim Measures for the Administration of Online Taxi Booking Business Operations and Services (2019 Amendment) for the online ride-hailing platform which build up a favorable environment for citizen and the development for this industry.
Conclusion
Overall, this essay set out to determine that Didi had an implication on transformative effects on socially and politically, also reflect its business model through analysis. Didi well performed and apply with elements of its operation under such a sharing economy, make a contribution of transportation in the Chinese local industry while developing globally.
Reference List
Au, M. Regulators release ride-hailing rule update · TechNode. Retrieved 22 November 2020, from https://technode.com/2020/01/16/regulators-release-ride-hailing-rule-update/
Chiu, K. (2018). Didi Chuxing taking competition with nemesis Uber abroad. Retrieved 22 November 2020, from https://www.scmp.com/abacus/who-what/what/article/3028220/didi-chuxing-taking-competition-nemesis-uber-abroad
Ciaccia, C. (2020). Chinese Ride-Sharing Giant Didi Chuxing. Retrieved 22 November 2020,from https://www.investopedia.com/articles/small-business/012517/didi-chuxing.asp
Dpubstatic.udache. Retrieved 22 November 2020, from https://dpubstatic.udache.com/static/dpubimg/dpub2_project_10285/index_10285.html (in Chinese)
Interim Measures for the Administration of Online Taxi Booking Business Operations and Services (2019 Amendment). (2019). Retrieved 22 November 2020, from http://lawinfochina.com/display.aspx?id=32714&lib=law
Chen, J., & Qiu, J. (2019). Digital utility: Datafication, regulation, labor, and DiDi's platformization of urban transport in China, Chinese Journal of Communication, 12:3, 274-289, Retrieved from:https://doi.org/10.1080/17544750.2019.1614964
Lin, P., Zhang, X., Yan, S., Jiang, Q., & Huang, C. (2020). Dynamic Capabilities and Business Model Innovation of Platform Enterprise: A Case Study of DiDi Taxi. Hindawi, Vol:2020, Article ID:8841368. Retrieved from:https://www.hindawi.com/journals/sp/2020/8841368/
Milestone-didiglobal. (2020). Retrieved 22 November 2020, from https://www.didiglobal.com/about-special/milestone
SETH, S. (2020). Socialist Economies: How China, Cuba, and North Korea Work. Retrieved 22 November 2020, from https://www.investopedia.com/articles/investing/081514/socialist-economies-how-china-cuba-and-north-korea-work.asp
Singh, S. (2019). Give Way Uber, DiDi Signals Its Ambitions And They Encompass Wheels On Every Continent. Retrieved 22 November 2020, from https://www.forbes.com/sites/sarwantsingh/2019/01/30/give-way-uber-didi-signals-its-ambitions-and-they-encompass-wheels-on-every-continent/?sh=28e057c1350f
Yun, J., Zhao, X., Wu, J., Yi, J., Park, K., & Jung, W. (2020). Business Model, Open Innovation, and Sustainability in Car Sharing Industry—Comparing Three Economies. MDPI, 12(5), 1883. Retrieved from:https://www.mdpi.com/2071-1050/12/5/1883/htm