With the popularity of online payment, the convenience of online shopping allows people to spend without going out. Meituan is famous for online food delivery and group buying. With the continuous development of e-commerce, Meituan has evolved into one of the super APPs with multiple functions from a single function app. A large number of preferential activities for online consumers by various local merchants further increase the transaction frequency. This study will focus on the impact of the revolutionary changes of Meituan on the use of the Internet and the different identities participating in Meituan's industrial chain in reality, and make a critical analysis.
The first part of this paper mainly introduces Meituan, and the second part describes the development history of Meituan. The third part will discuss the evolution of Meituan's business model and its supervision system. Finally, it discusses the social impact of Meituan's revolutionary Internet transformation.
What is Meituan?
Founded in 2010, Meituan is an e-commerce platform headquartered in China. Meituan is one of the largest local service e-commerce platforms in the world, providing services to 320 million active buyers and more than 4 million active local businesses in 2,800 cities in China every year. Meituan provides various life services and is famous for food & beverage. With its mission of "We Help People Eat Better, Live better", food delivery is the biggest source of income. At present, Meituan's location-based service solutions cover more than 250 categories (Meituan, 2018), including catering, on-demand delivery, car-hailing, bike-sharing, hotel and travel booking, movie ticket sales and other lifestyle services (Pitchbook, 2020).
The history of Meituan
2010
Entrepreneur Wang Xing established Meituan according to Groupon's model. At this time, as a group buying website, the biggest feature of Meituan is that it only sells one item a day and only sells seven orders a week, which involves eating, drinking and having fun, with great discounts.
2012
Meituan launched the movie ticketing service "Mao Yan", allowing consumers to book seats online.
2013
Meituan Hotel
The starting point is a comprehensive application that can meet most local needs of users, which is more convenient than a single application unless users have specific needs for a certain aspect. Wang Xing intends to copy the model of Mao Yan films to more fields.
By the middle of 2015, Meituan Hotel Tourism Group had a total turnover of 7.1 billion yuan, becoming China's second-largest online hotel trading platform.
8 October 2015,from Meituan to Meituan Dianping
The overall industry growth space has been greatly reduced, customer costs are rising, so at this stage, Meituan also obeys the law of development and merges with the second-ranked Dianping. Comparatively,Dianping focused more on restaurant reviews. Their cooperation reduces malicious competition, create a better development environment.

After that, the Logo color of Meituan Dianping changed.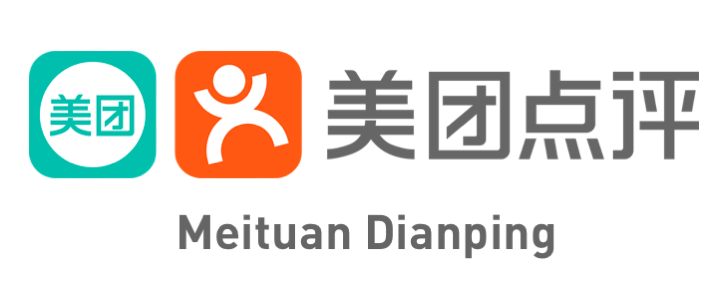 Figure2: picture of the logo of Meituan and Dianping.
Figure 3: picture of change of Meituan logo. All Rights Reserved.
2017
start ride-hailing service
Source: Meituan App open interface. All Rights Reserved.
Ownership of Meituan (Publicly Held)
According to the record by marketscreener (2020), the company's largest shareholder is Tencent Ltd., which owns 18% of the shares.
Business model: O2O ( from online to offline)
Meituan has been expanding its services in O2O related fields. O2O specifically refers to online and offline, which is a new business model combining online shopping with front line transactions (Ricky, 2013). Enterprises using online and offline mode usually provide information, services, discounts and push information to Internet users, while Internet users are transformed into customers of specific offline business partners.
Transformative effect of Meituan
In Wang Xing's value system, people should devote their energy to creative value-added things, and give the rest to science and technology as much as possible to solve problems in a systematic way. This concept runs through the IT system design of Meituan. Customer-centric Meituan spent a lot of time on Meituan's customer experience.
Page design
In order to inform users of the high-frequency application to lower-frequency ones, the page design is one of the tragedies of advancing efficiency.
Figure 4: picture of homepage of Meituan and Eleme.
Figure 6: picture of Meituan's shopping page.
The search page of Meituan APP is basically the same as that of its competitor Eleme from Alibaba. This white background, which classifies services by icons, is not difficult for consumers who need to quickly get their own consumption goals. Clear classification, a search box that can be seen at a glance, and daily discounts can be seen at the first time. Shopping flow is simple-to-learn and intuitive-to-follow shopping flow for the users ( Cheng, 2018), which helps to improve the efficiency of successful commodity trading.
Location-based database
Meituan Dianping uses geographical information from consumers and a huge database of consumer behaviours, habits and preferences such as entertainment booking, car calls. It helps to customize customers' daily products, recommendations, products and services.
After the user logs in to Meituan App, Meituan will automatically match the commodity information of the city according to the user's current city coordinates, thus saving the user the trouble of manually selecting a city. Also, you can switch the setting by yourself. In this way, users can buy group purchases in areas other than their own, which expands the optional range of group purchases and takes into account the needs of various users.
With such a database, Meituan platform can formulate appropriate marketing strategies to promote itself from the demographics, geographical location, consumption and their preferences of target customers according to users' profiles. While consumers can be recommended for the services they may need after the calculation based on big data, the cost of market research is saved for merchants (DeGennaro, 2020)
AI-powered delivery algorithm "Super Brain"
Figure 7: Main Features of the Meituan Super Brain Instant Food Delivery System.
In order to improve motorbike riders' efficiency, maintain customer satisfaction and reduce costs, Meituan has developed an AI-powered delivery algorithm to make accurate predictions.
Super Brain programs support real-time computing, offline data processing and machine learning (Synced, 2019). After analyzing the data of delivery routine and time, it is helpful to make the delivery of goods more efficient. For the riders of distribution, sensors integrated with smartphones, GPS can track them, so that people who order can check where the rider is at home. Customizing the best distribution route and giving consumers more peace of mind, Super Brain makes the user's experience go up to a higher level. More orders can also be processed in a shorter time and riders' income can be increased.
Figure8: Yuqi Li , Meituan ecosystem map.
Influence
For customers:
Possibility of user information leakage
Every time we spend on Meituan, we upload personal privacy information once.
In recent years, many users complained that their names, telephone numbers and addresses were leaked by Meituan and received many harassing calls.
Agent 37 of the serious case team(Sihai Network, 2019) found that there were sellers selling the information of take out customers in a number of' telemarketing' groups Personal information is sold by Internet companies operating take out stores in WeChat group or QQ group at the price of RMB 800 for 10000 pieces. According to an employee of a network operation company, it is not difficult to check these platform data. Some experts said that with the continuous occurrence of information leakage incidents, the corresponding technical safety standards and requirements have not yet been issued, and citizens' personal information is still in a "dangerous period". Even if the customer service said that the internal information management of Meituan is very strict, it will not reveal the privacy of users. However, the user's order information involves many links. Merchants and passengers will get user information, excluding interference factors such as wrong food delivery and lost orders. During the process from preparation to delivery of a meal, the customer's personal information has detailed contents on the network platform and invoice, so there are too many people who need to be investigated for responsibility.
For merchants:
On Meituan's homepage, the evaluation of restaurant food will be directly displayed for customers' reference. Many merchants take advantage of the opportunity to return a little money so that the consumers who bought it can only write praise. Merchants get better scores and more promotion, attracting more new users, but false feedback can't change the quality of products, so many shops that brush praise are basically one-time consumption, and do not consider attracting repeat customers at all. If the review loses its authenticity, it will lose its significance to provide a reference for many consumers. But the reality that is worth considering is that if the restaurant's score is too low, many people will not choose this restaurant for consumption at all. From the perspective of whether the platform should be supervised or not, the merchants only gave the opportunity to return the red envelope but did not force customers to write it, so the management boundary was also very vague. Consumers should be discerning when choosing goods, and write feedback that does not conform to the situation for a little petty profit, which should be resisted together.
For drive workers:
When Meituan competes with other platforms with common merchants, it usually takes more discounts to attract consumers.
In this price war, the profits deducted are not only merchants, platforms, but also riders. The cost of take-out in China is extremely low, but the delivery speed is usually very fast. A driver often receives many orders at the same time and works more than ten hours a day. In recent years, the traffic accidents of take-away drivers have emerged one after another. Only the state-administered labour union in the country does not cover food delivery workers nationwide (Aspinwall, 2019). In China, many people who choose this job have a poor family background. It is difficult to allocate the responsibility of blaming the accident on the recommended route of the system algorithm, and the rights protection channel provided by Meituan platform for riders is not perfect. The improvement of this situation requires the joint efforts of the law, the platform and the responsible society.
Summary
Based on the O2O e-commerce model, Meituan continues to expand its services in related fields. Meituan is not only a single e-commerce platform, but through the cooperation and cross-selling strategy of enterprises in various industries, they can bring the existing user groups into new business lines. Concise page design is helpful to people's browsing and consumption efficiency. The location-based database of Meituan can create more humanized intelligent service recommendations for users based on their online habits, consumer behaviours and preferences. And artificial intelligence algorithm can make the delivery driver get the best delivery route scheme. There are different feedbacks on the effects of these changes in reality, Meituan is constantly adjusting, changing and developing in this same Internet torrent.
Reference:
Meituan. (2018). About Us. Retrieved from
https://about.meituan.com/en/about#:~:text=The%20mission%20of%20Meituan%20is%20%E2%80%9CWe%20help%20people,including%20Meituan%2C%20Dianping%2C%20Meituan%20Waimai%2C%20Mobike%20and%20others.
Pitchbook. (2020). Meituan general information. Retrieved from
https://pitchbook.com/profiles/company/127257-58#overview
MarketScreener. (2020). Meituan Dianping (3690). Retrieved from
https://www.marketscreener.com/quote/stock/MEITUAN-DIANPING-47006634/company/
Ricky. (2013, April 17). WHAT IS O2O STAND FOR? WHAT ARE THE DIFFERENCES BETWEEN O2O, B2C AND C2C? Retrieved from https://www.chinaabout.net/o2o-stand-for-differences-o2o-b2c-c2c/
Cheng, Britta. ( 2018, Mar 17). What can we learn from the design of Chinese delivery apps?
Retrieved from
https://uxdesign.cc/what-can-we-learn-from-the-design-of-delivery-apps-in-china-e5af4675cec8
DeGennaro, Tony. ( 2020, April 15). How Meituan Dianping Became The World's Most Innovative Company. Retrieved from
https://dragonsocial.net/blog/meituan-dianping-2/
Synced Review. (2019, Jan 20). Meituan Drives Instant Food Delivery With AI "Super Brain".
Retrieved from
https://medium.com/syncedreview/meituan-drives-instant-food-delivery-with-ai-super-brain-be77074792fd
Sihai Network. (2019, Dec 17). What's the matter with meituan users' information being sold? A takeout can also be sold. Retrieved from
https://en.4hw.com.cn/646/20099.html
Aspinwall, Nick. (2019, August 21). China's Delivery Drivers Rage Against the Algorithm. Retrieved from
https://www.thenation.com/article/archive/china-delivery-meituan-uber/