Within 4 years, TikTok has become the most popular music video application around the world. This critical analysis will examine how TikTok has changed our understanding of the internet through its technology, business model and marketing. Additionally, transformative effects on political, economic and social aspects of our lives will be analyzed.
The first section of this essay will introduce the operations of TikTok, then the second section will be drawn on the company's historical background and development. In section three and four, its business model and obstacles in regulation will be explored. Finally, the last section will discuss political, economic and social effects of this transformation.
What is TikTok?
TikTok is a creative video-sharing service specializing in short-form videos and it is essentially a social networking platform that targets the youth. Users can create 3 to 60 seconds original videos and looping videos, or they can recreate influencer's videos, using the same music and visual effects.
Two distinctive features separate TikTtok from other video platforms like YouTube and Vimeo, it is the length of videos and the easy editing tool. Short-form videos aim to create a fast and casual viewing experience for audiences who need the entertainment to dawdle. According to TikTok's introduction on Google Play, they emphasize "simplicity" which they claim "All you have to do is watch and one scroll away." Meanwhile, users can edit their videos within the app, using integrated editing tools. Such simple design and user-friendliness encourage users to deeply immerse in the influx of videos.
The Historical Background and Development
In September 2016, TikTok was first launched in China, known as Douyin. It is owned by ByteDance, an internet technology company which was found by Yiming Zhang in 2012. Douyin has a similar user interface with TikTok but the targeting groups are not just teenagers but diverse audiences of all ages. Shortly, Douyin expanded its empire to East Asia. Since then, Zhang decided to expand globally.
This innovative technology of lip-syncing music videos was not created by Douyin, before it was founded, there was a pioneer named Musical.ly. It was launched in 20014, by the time of June 2016, it had 90 million users. Later, ByteDance acquired Musical.ly in 2017, as a result, Douyin entered the international market using the loyal users Musical.ly accumulated.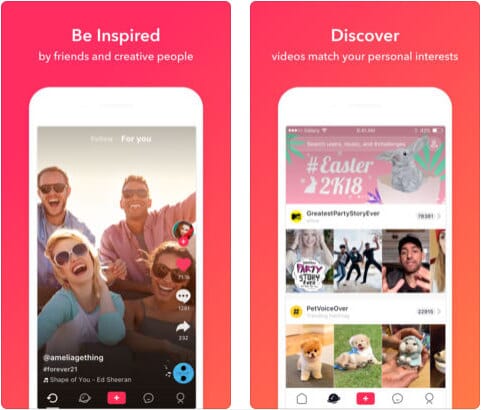 Screenshot of Musical.ly from app store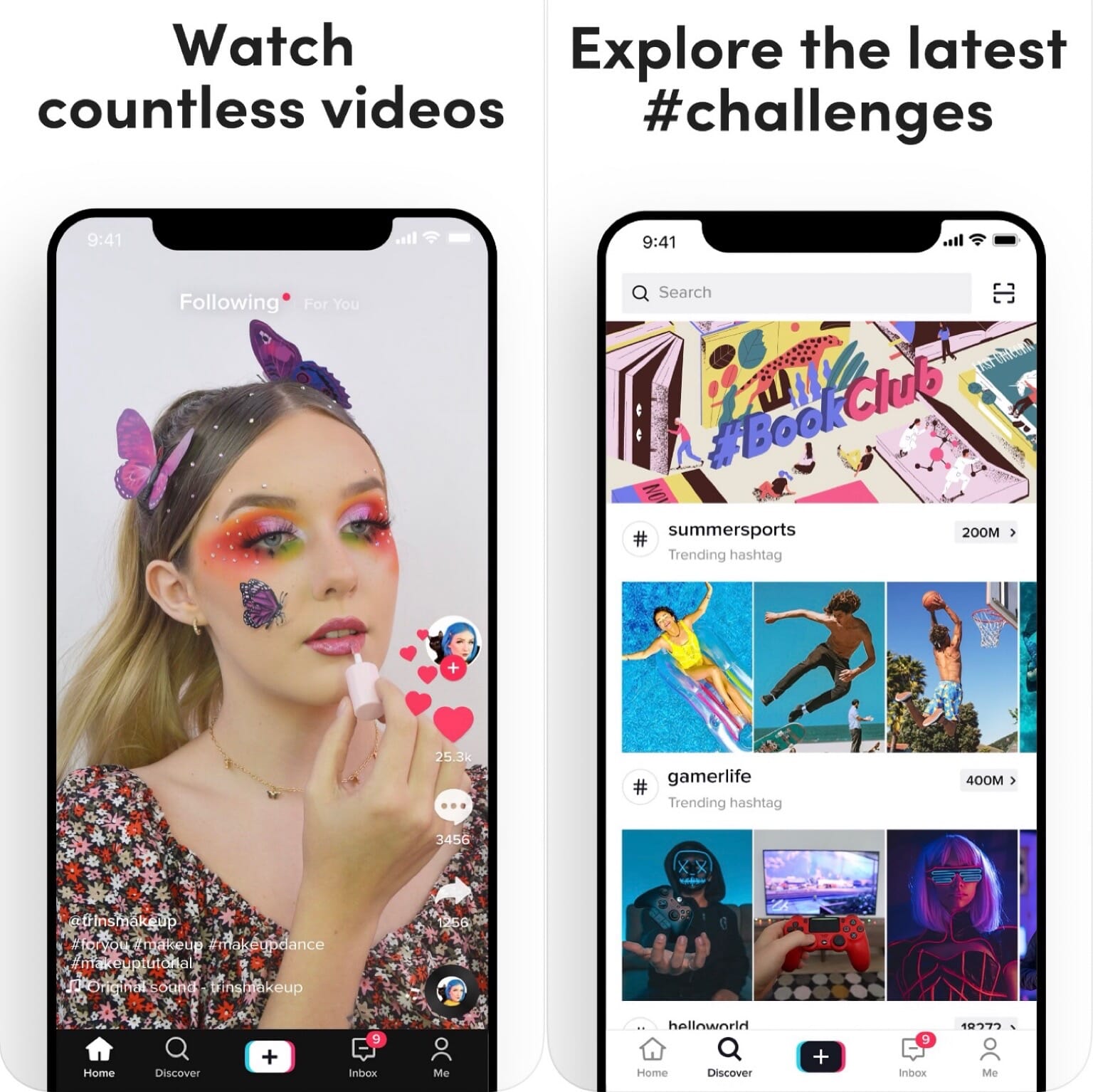 Screenshot of TikTok from app store
The development of TikTok is rapid and astonishing. By the end of October 2020, TikTok surpassed 2 billion downloads times globally and the top three countries for downloads are India, China and the USA. Considering the popularity in America, TikTok was under increasing scrutiny by the U.S. government. In August 2020, former US President Donald Trump announced a prohibition to stop transactions relating to TikTok and WeChat. America is not the only country that deems TikTok as a national security threat, India claimed that analyzing user data threats national defense hence India blocked TikTok in the Indian app store even though there are 119 million active users in India.
To relieve concerns aroused by data collection, TikTok declared in a October 2018 statement that they collect and store data outside China and they will resist attempts by Chinese government to access U.S user's data insistently. Despite the claim, the divide is still growing as the 2017 Cybersecurity Laws in China compels "organization to support the state intelligence work." This invasive law is challenging TikTok since they said the data is not subject to Chinese law. So far, no evidence shows that TikTok is keeping its commitment.
This China-based company concerns people about data privacy owing to the centralization of state power. Along with political tensions, this competition stretches to the field of economics and culture as well.
TikTok's Business Model
TikTok is a mainstay of ByteDance, the business model is reasonably well and the unique marketing strategies bring them considerable profits. Since the trend for video marketing is a priority, TikTok becomes an attractive marketing option for enterprises. It offers a fairly accessible way to integrate videos into advertised products. Generally, people do not prefer advertisements to suddenly appear during entertainment while TikTok uses an anti-marketing marketing strategy to reduce advertisements to be invasive.
Making users feel that the advertiser is a part of community is their major strategy. It is suitable to apply as the platform provides many opportunities for interactions, such as launching a branded hashtag challenge. For example, #pepsicanbalance is a challenge about creating videos with a bent and balanced Pepsi can and the result of this advertisement acquired a total view of 6.2 million. Advertisers are not primary content creators while users are encouraged to interact with branded content.
Video from TikTok For Business: TikTok Branded Hashtag Challenge Tutorial.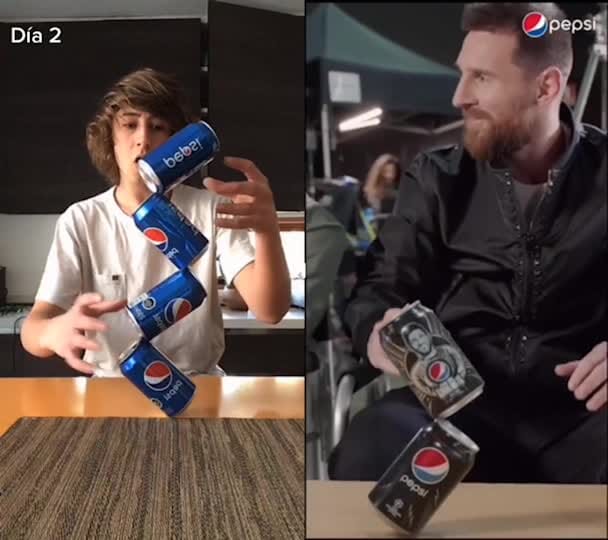 Screenshots of #pepsicanbalance on TikTok
Another technology that contributes to the success of TikTok's business model, which is the Artificial Intelligence (AI) Algorithm. This new technology designed one of the best recommending engines in the industry and the core concept is "user-centric". The "For You" page is constructed by analyzing click-through rate, reading time, likes and comments.
This AI technology is powerful and effective in targeting users' preferences and programmers also realize that making users obsess with browsing videos is a key to be profitable. Stimulating users' senses remind our brain to desire more exciting rewards, therefore, providing rich sensory experiences in visual and auditory areas constantly is their marketing strategy to keep us connected to social interactions (Labrecque, 2020).
Music is an essential part of TikTok's sensory stimulation. Users need songs to choreograph dances, perform skits even record their lives. To solve the great demand for music, TikTok signed a licensing agreement with Sony Music. This agreement also replied to some criticism for its lack of royalties towards artists whose songs have been used as background music. After the agreement, royalties are paid through posts. Each time a new post uses the song, the artist gets paid once. In fact, it is win-win cooperation. TikTok expands opportunities for creativity and makes careers for newer artists, for instance, TikTok drove hits from Sony artists— Dojia Cat, whose songs "Mooo!" and "Say So" are the newest dance trend. Another example is "Old Town Road", first published on TikTok, later became Billboard Hot 100 No.1 and the producer Lil Nas X earned $14million in 2019.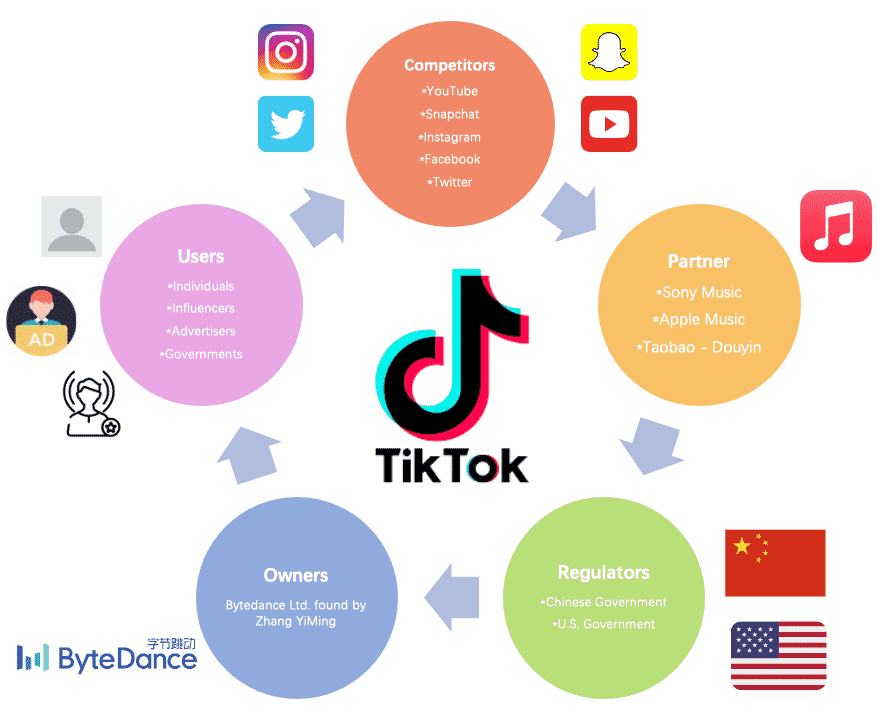 Reference Lists:
Anderson, I.A. and Wood, W. (2020), Habits and The Electronic Herd: The Psychology Behind Social Media's Successes and Failures. Consum Psychol Review. https://doi.org/10.1002/arcp.1063
Feeney, P. (2020). The Limits of Social Media for Public Administration Research & Practice. Public Administration Review. https://doi.org/10.1111/puar.13276
Highfield, T. (2016). Social Media and Everyday Politics . Polity.
Labrecque, L. (2020). Stimulating The Senses: An Introduction to Part Two of The Special Issue on Sensory Marketing. Psychology & Marketing, 37(8), 1013–1018. https://doi.org/10.1002/mar.21366 
Ridings, G. (2006). Virtual Community Attraction: Why People Hang Out Online. Journal of Computer-Mediated Communication, 10(1), 00–00. https://doi.org/10.1111/j.1083-6101.2004.tb00229.x
Toma, C.L., Chen, Y.A., Olson, C., Fan, T. and Brown, B.B. (2020). Youth Social Media Use and Well‐Being. The International Encyclopedia of Media Psychology. https://doi.org/10.1002/9781119011071.iemp0210
Alexandra, K. (2020). What are The Benefits of TikTok for Business: Is it Worth it? Retrieved from https://blog.iconosquare.com/benefits-of-tiktok-for-business/
Cooper, D. (2019). How TikTok Gets Rich While Paying Artists Pennies. Retrieved from https://pitchfork.com/features/article/the-great-music-meme-scam-how-tiktok-gets-rich-while-paying-artists-pennies/
Hall, J. (2019). TikTok Advantages That Can Help Boost Your Business. Retrieved from https://fivechannels.com/tiktok-advantages-that-can-help-boost-your-business/
Hwang, J. (2020). TikTok: A Popular Democratic Crisis. Retrieved from https://rdi.org/democracy-examined/2020/10/14/tiktok-a-popular-democratic-crisis/
Iqbal, M. (2020). TikTok Revenue and Usage Statistics. Retrieved from https://www.businessofapps.com/data/tik-tok-statistics/ 
Lopez, C. (2020). LGBTQ Teens Are Cut off from Support Networks in Quarantine, So They're Building Community Online Instead. Retrieved from https://www.insider.com/lgbtq-teens-are-building-community-online-while-quarantined-2020-4
Miller, S. (2020). TikTok Has A Massive Influence on The Music Industry. Retrieved from https://www.bupipedream.com/opinions/113497/tiktok-has-a-massive-influence-on-the-music-industry/
Perez, S. (2020). TikTok Strike New Licensing Agreement with Sony Music. Retrieved from https://techcrunch.com/2020/11/02/tiktok-strikes-new-licensing-agreement-with-sony-music/
Ross, W. (2020). Commerce Department Prohibits WeChat and TikTok Transactions to Protect the National Security of the United Sates. Retrieved from https://www.commerce.gov/news/press-releases/2020/09/commerce-department-prohibits-wechat-and-tiktok-transactions-protect
Rys, D. (2016). Fresh Off a Big Funding Round, Musical.ly Signs Its First Major Label Deal with Warner Music. Retrieved from https://www.billboard.com/articles/business/7423281/warner-music-group-deal-musical-ly
Shu, C. (2020). TikTok, WeChat and The Growing Digital Divide Between The US and China. Retrieved from https://techcrunch.com/2020/09/22/tiktok-wechat-and-the-growing-digital-divide-between-the-u-s-and-china/
Statement on TikTok's Content Moderation and Data Security Practices. Retrieved from https://newsroom.tiktok.com/en-us/statement-on-tiktoks-content-moderation-and-data-security-practices
Stokel, C. (2020). A Super PAC Run by Teens Is Demolishing Trump with Memes on TikTok. Retrieved from https://www.businessinsider.com/memepac-demolishing-trump-tiktok-2020-10
Tidy, J. (2020). TikTok: What is the app and how much data does it collect? Retrieved from https://www.bbc.com/news/technology-53476117
Wang, C. (2020). Why TikTok Made Its User So Obsessive? The AI Algorithm That Got You Hooked. Retrieved from https://towardsdatascience.com/why-tiktok-made-its-user-so-obsessive-the-ai-algorithm-that-got-you-hooked-7895bb1ab423