Donald Trump was banned from Facebook in relation to the posts he made. (Gage Skidmore, Wikimedia Commons)
Former US President Donald Trump was banned by Facebook since January 6th, as his posts were related to the US Capitol insurrection. The board of this platform responded that they will have to "reassess" the ban they gave Donald Trump within six months.
While upholding the suspension, the board spotted Facebook's fault in a statement for the way they made the decision. The board said "it was not appropriate for Facebook to impose an 'indefinite' suspension". The board also admitted that Facebook is trying to apply a "vague, standard-less penalty" in order to avoid its responsibilities.
Facebook app. (Stock Catalog, Wikimedia Commons)
In response to the board's decision, Former President Trump released a statement accusing social media companies of violating his free speech.
"What Facebook, Twitter, and Google have done is a total disgrace and an embarrassment to our country. These corrupt social media companies must pay a political price, and must never again be allowed to destroy and decimate our Electoral Process." Mr Trump shared.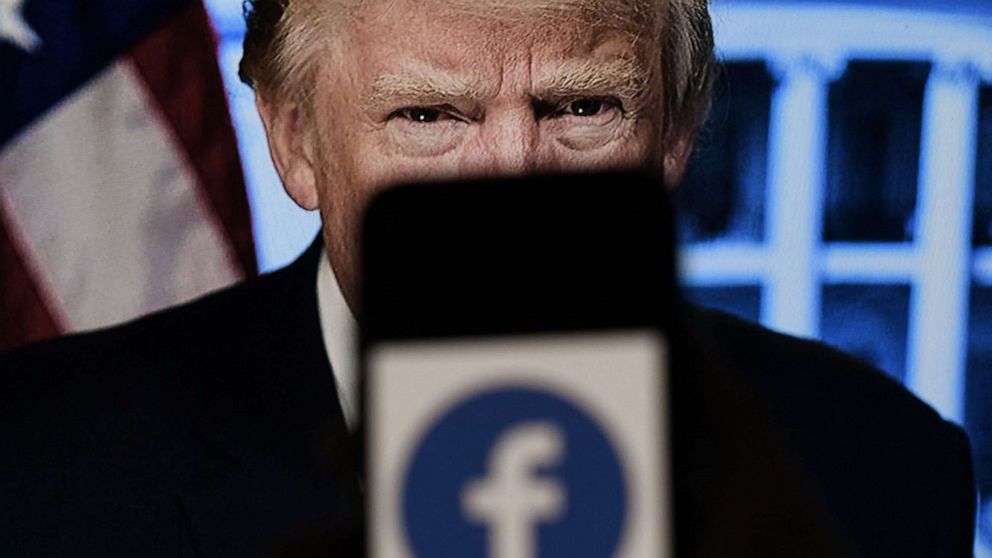 Trump responds after Facebook ban extended pending additional review. (Emily Shapiro, ABC News)
Not to mention only Facebook yet his other social media accounts, including Twitter, were suspended on January 6th for several posts he made in the lead up to US Capitol insurrection.
"We love you. You're very special." He said to the rioters in the first post.
He called them "great patriots" and told them to "remember this day forever" in his second post.
Capitol US insurrection. (Press Releases, Darren Soto House)
His posts have violated Facebook's rules against praising or supporting people engaged in violence, the board said. During the time of his suspension, Facebook Chief Executive Mark Zuckerberg said:
"The risks allowing the President to continue to use our service during this period are simply too great."
President's Trump Twitter and Facebook accounts were banned. (Elise Soleé, Yahoo Entertainment)
The binding verdict from the board including academics, lawyers, right activists which is in favour of Facebook as an independent body as a response to criticism over how it handles problematic material.
Student name: Nikki Bui.