In this era of the Internet, the takeaway industry is favored by the market due to the "lazy man economy"(iiMedia Research, 2018). According to the report "China Online Takeaway Market Monitoring Report for the First Half of 2018", China's online takeaway market size has exceeded 125 billion yuan in the first half of 2018. iiMedia Research believes that "China's online takeaway market pattern is stable" and "the online takeaway market is expected to further expand in the future. " (iiMedia Research, 2018) This essay argues that the takeaway concept has taken hold as society changes and the epidemic approaches the demand for online ordering is expanding. However, the complaints of hundreds of food companies against Meituan Takeaway in 2020 (Guangdong Catering Service Industry Association, 2020),and the article "Takeaway riders trapped in the system" in 2021 bring us to pay attention to the conflict between takeaway platforms and stakeholder conflicts. Thus, there is a good reason to believe that the Meituan Takeaway platform needs to be transformed as soon as possible. In this essay, firstly, the reasons for the success of Meituan's Takeaway and its operational model will be explained. Secondly, the current problems faced by Meituan Takeaway will be analyzed. Finally, the future transformation direction of Meituan Takeaway will be discussed.
The creation and operation of Meituan Takeaway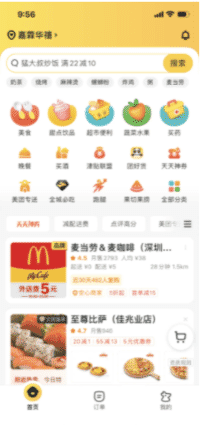 Although Meituan's Takeaway entry into takeaway was several years later than that of Ele. me, it was the natural complementarity between takeaway and group buying that made Meituan Takeaway the leader in the takeaway area. In 2013 Meituan gain an edge in the group buying area and its president Wang Xing wanted to expand Meituan's business to become the largest service e-commerce platform in China. The takeaway area was the one they found to be the best fit for Meituan's existing ecosystem and there were few strong competitors at the time. (Create different culture Club, 2020) Therefore, Meituan Takeaway was officially launched in November of the same year. As an online food ordering platform belongs to Meituan company, it was responsible for tapping into the market of merchants and lazy people. The battle for the takeaway market began between Meituan Takeaway and Ele. me. In the early days, Meituan's main focus was on small cities in China, Establishing a base in a city every 1.5 days on average and quickly capturing its market share. Their success depended on attracting price-sensitive customers and the user from the group buying platform to transfer to the takeaway platform.
The multilateral market economy implemented by the Meituan Takeaway platform allows the platform to generate revenue from different groups at the same time. The revenue of Meituan Takeaway is mainly from advertising fees, commissions, and value-added services. (Yihong, 2018) On the one hand, Meituan Takeaway faces multiple merchants at the same time. Merchants will bid on the platform for the ranking of their shops, and this competition allows Meituan Takeaway to gain more revenue from it. Also, taking commission fees from each order for services and publicity. On the other hand, Meituan Takeaway serves a large number of customers every day. The platform charges users a delivery fee for each takeaway order, revenue from the premium price of dishes, and fees for value-added services charged for the membership introduced to users. They are all revenues that Meituan Takeaway can generate from its user base.
The platform operator can shape market relationships that occur on the platform." (Mansell, 2020)
Meituan has built a stable triangle of relationships between merchants, users, and the platform, and its operational concept has been successful in the marketplace.
The operational problems faced by Meituan Takeaway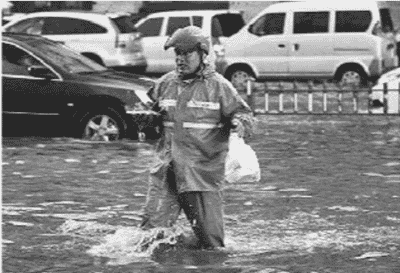 Meituan Takeaway platform to increase the order quantity has shifted the pressure on delivery times to merchants,takeaway riders and consumers. This behavior is unreasonable and unpopular. According to the Digest, between 2016 and 2019, station manager Jin Zhuangzhuang received three "speed-up" notices from the Meituan platform. The maximum time limit for a 3km delivery distance was reduced from one hour to 38 minutes. (Youxuan, 2020) This was not an individual change for Jin Zhuangzhuang, but rather an algorithm-driven "acceleration" of the entire Meituan Takeaway. In 2019, The average delivery time for takeaway orders in China is 10 minutes less than it was 3 years ago. (Youxuan, 2020) The case of compressed delivery times for takeaway riders is a reflection of the conflict between Meituan's platform and its takeaway riders.
The platform is supposed to act as "the intermediary platform provider reduces frictions" (Mansell, 2020)
but it contradicts Meituan's time compression. As Van thinks that "the adoption of platforms causes a clash between stakeholders over public values." (Van, 2018). Meituan delivery is overly focused on current interests, ignored the role that the platform should take on, and exacerbating the friction between stakeholders. The conflict between the platform and the takeaway riders affects not only these two groups but the interests of customers and merchants are also harmed by the butterfly effect. For example, when a platform algorithm requires a delivery person to deliver a 3km takeaway within 38 minutes. This requires both that the merchant must cook quickly and the takeaway riders must deliver for the remaining time. It also indirectly harms the customer because speed comes at the expense of quality. Improper sealing leading to problems such as overflowing or missing dishes. Takeaway platforms should focus on the quality of service and cuisine, promote the development of the takeaway industry, and communicate with multiple stakeholders promptly to build a harmonious multilateral market economy rather than just pursuing fast delivery.
The future of  Meituan Takeaway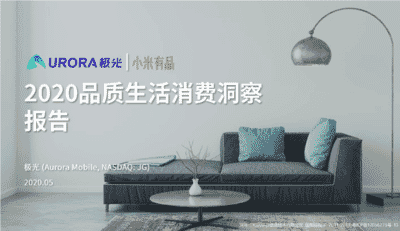 Fortunately, the challenges and opportunities go hand in hand. If Meituan Takeaway finds a new "growth engine" (Mansell, 2020) as soon as possible to transform and solve Meituan Takeaway's current dilemma, they will grow further and capture more of the market. According to a joint report by Aurora and Xiaomi, "selfism" is prevalent in today's Chinese society which symbolizes "the demand for consumer goods is shifting from usable to useful" (Aurora, 2020). "Selfism" is more focused on self-worth. They are free and independent in spiritual and economic. They are constantly chasing the art and enjoyment of living. (Frais, 2018)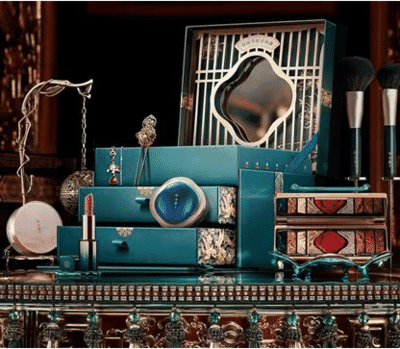 In addition to cost performance, quality, personalization, and appearance are also important elements for today's customers. What users are looking for in the future is not only the practical value of goods but also the mental pleasure brings by high-quality products. The popularity of good-looking products such as Perfect Diary and Florasis is a testament to this view. Although the practicality of these products is not outstanding, the fact that if they have practicality combined with gorgeous, beautiful packaging will raise their quality in the minds of users. Therefore, it could be a direction of transformation for Meituan Takeaway in the future, no longer sticking to the price-sensitive and cost-performance users but focusing on improving the quality of takeaway and service to target the 'selfism' users. For instance, replacing the plastic cutlery with more textured recyclable cutlery, so that although the price of takeaway is increased price-sensitive users may also be satisfied by getting the valuable cutlery and high-quality cutlery also attracts 'selfism' users. Additionally, the platform is a new industry that has emerged in recent years, and there are no clear restrictions or limitations on them.
This has allowed many platforms have chance to "platform corporations skillfully circumvent national labor laws and trade unions, intensifying labor precaritization, and undermining existing businesses and institutions." (Nieborg and Poell, 2018)
Therefore, governments and other regulators should be involved in regulating the platform society, rather than leaving its development entirely to market dynamics. The state should promulgate relevant laws and regulations for platforms, such as introducing reasonable algorithms to limit the delivery time to avoid the platforms squeezing takeaway riders. Most takeaway riders in Meituan Takeaway do not have formal employment and no basic personal protection such as insurance. It would be better for the government to take joint and several liabilities for platforms and merchants to protect the legal rights of takeaway riders. The current society of city managers is difficult to "balancing private gains with public interests" (Van, 2018), which means Meituan wants to solve the current issues requires not only a shift from quantity to quality but also needs the government to improve regulation to limit platforms.
Although Meituan Takeaway used to take advantage of group buying to transfer users and pursue fast-paced takeaway to lay the foundation for its success, society is constantly changing. If Meituan Takeaway gives up to pursue progress and change will be abandoned by the times. 'The 2020 Quality of Life Consumer Insight Report' gives us a clear picture of how consumer attitudes are changing. Thus, the transformation of Meituan's Takeaway to high quality is in line with the needs of contemporary users and the market. Government control of platforms is also essential because platforms "actually shape the way we live and how society is organized" (Gehl 2011) and they have become part of people's livelihoods. Only under the guidance of the government can Meituan Takeaway create the greatest public benefit for the public.
(Words count: 1317)
Author: Yuze Jiang  Tutorial group: 06
Reference:
Aurora(2020), 2020 Quality Life Consumption Insight Report. pp.10-17.
Create different culture Club (2020). Explaining the history of Meituan's fortune. How founder Wang Xing built a trillion-dollar empire? Retrieved from: https://kknews.cc/tech/v5on442.html
Gehl, R. W. (2011)"The Archive and the Processor: The Internal Logic of Web 2.0." New Media & Society 13, no. 8 (2011): 1228–44.
Guangdong Catering Service Industry Association (2020). Joint letter of representation from Guangdong catering industry to Meituan Takeaway. Retrieved from: http://www.eeo.com.cn/2020/0410/380729.shtml
iiMedia Research (2018), China Online Takeaway Market Monitoring Report, H1 2018. pp.1-11.
Lai Youxuan (2020, September 21). Takeaway riders trapped in the system. Digest News. Guang Ming Web. The front page. Retrieved from: https://epaper.gmw.cn/wzb/html/2020-09/12/nw.D110000wzb_20200912_1-01.htm
Mansell, Robin, and Steinmueller, W. Edward (2020), Advanced Introduction to Platform Economics. Cheltenham, Edward Elgar, pp. 35-54.
Miss Frais (2018). Say goodbye to the feminist era and be a sophisticated 'selfish'. Zhihu. Retrieved from: https://zhuanlan.zhihu.com/p/37957115
Nieborg, D. B., & Poell, T. (2018). The platformization of cultural production: Theorizing the contingent cultural commodity. New Media & Society, 20(11), 4275–4292. doi: 10.1177/1461444818769694
van Dijck, J., Poell, T., & de Waal, M. (2018). The Platform Society (pp. 5–32). Oxford University Press, USA. (Original work published 2018)
Yihong (2018). Meituan Takeaway product analysis report: requirements, design, operations. Retrieved from: http://www.woshipm.com/evaluating/1629802.html
Figure 1.The screenshot of Meituan Takeaway
Source: author's own photograph
Figure 2. Meituan's takeaway rider
Note: Lai Youxuan (2020, September 21). Takeaway riders trapped in the system. Digest News. Guang Ming Web. The front page. Retrieved from: https://epaper.gmw.cn/wzb/html/2020-09/12/nw.D110000wzb_20200912_1-01.htm
Figure 3. 2020 Quality Life Consumption Insight Report
Note: Aurora(2020), 2020 Quality Life Consumption Insight Report. pp.10-17.
Figure 4. Florasis gift box
Retrieved from: https://detail.tmall.com/item.htm?spm=a230r.1.14.1.6e782d41fZd7ee
&id=614204385809&ns=1&abbucket=13