What political, social, and economic ideas shape the culture of Silicon Valley today?
The reasons Silicon Valley is a success
http:/video.alexanderstreet.com/watch/silicon-valley-how-stanford-science-and-war-made-tech-history
When you think of Silicon Valley, terms like "unicorn" and "black swan" come to mind. But Silicon Valley is much more than that: it encourages a spirit of risk-taking and innovation and tolerates failure. Silicon Valley is still performing miracles today, first as a social and economic testing ground, then as a base for research and innovation. Through a triangular relationship with utopian collectivism, Silicon Valley has enabled the combination of advanced technology and free market economics that has made it a diverse world. (Piero, 2019)
"Unicorn"
A "unicorn" is a startup company with a valuation of more than $1 billion, which was rare until 2014. But as the global capital market heated up, more and more unicorns were born, gaining a large number of users with their innovative technology products and novel business models. (JAMES, 2022) It gives confidence to more entrepreneurs who want to develop new industries and allows many investment institutions to gain a lot of money through capital. The origin of "unicorns" is closely related to Silicon Valley, which has a well-established "unicorn eco-world" where so many great companies have been born. Intel gave people the world of computers, Apple laid the foundation of mobile Internet, etc. They were all "unicorns" before, the facilities and services industry under the sharing economy model accounts for a large number of unicorns. "Uber and Airbnb are examples of successful resource-sharing platforms, and their success depends on a new business model that maximizes resources. For example, in the past, people could only find cabs in certain locations and cab drivers were paid a fixed salary. The "Uber" platform allows people to get a taxi anytime, anywhere, and at a cheaper price than traditional taxis. The barrier to becoming a driver is also not high, giving more people the opportunity to make money through this. This is because this type of industry uses a combination of the Internet and the sharing economy to integrate idle resources, allowing people to share transactions between individuals through the platform, and everyone can become a collaborator. (David, 2018)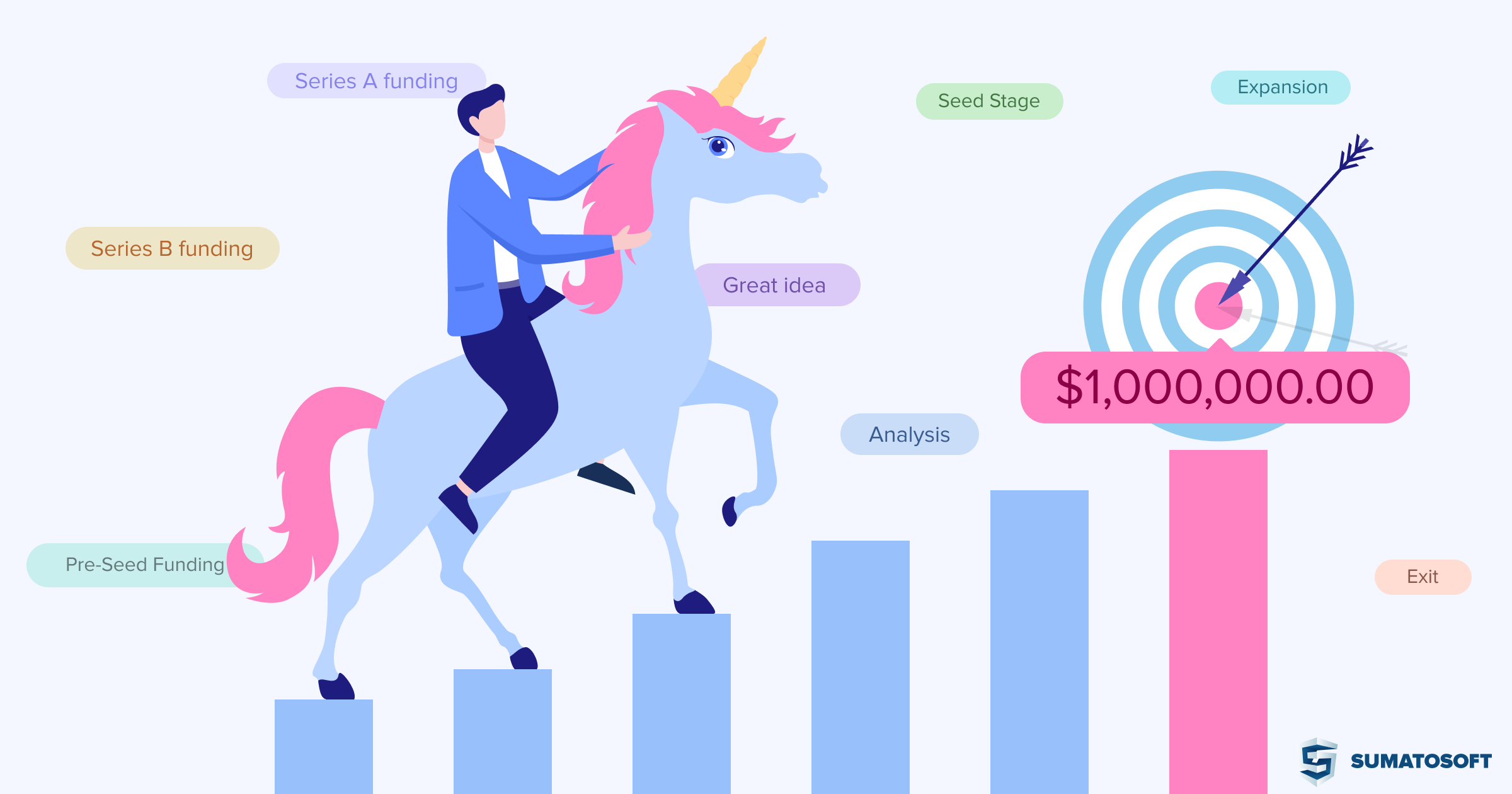 Introduction
Silicon Valley is a global mecca for innovation and entrepreneurship, gathering elite talent from around the world. Very few inventions have come from Silicon Valley, computers were not invented in Silicon Valley, and the Internet, biotechnology, etc. did not come from Silicon Valley. The role of Silicon Valley is only to enable the rapid spread of these technologies. Silicon Valley has become a focal point because of its unique "Silicon Valley culture", which involves political, social, and economic ideas.
Political influence
Silicon Valley entrepreneurs are mostly perceived as having big technology ambitions and huge financial resources. It's hard to compare them to the businessmen who are busy lobbying senators on "House of Cards," but in reality, the tech industry is becoming more and more integrated into national politics as it rises to the forefront of political competition. (O'Hara, & Hall, 2018)  The "intimacy" between Silicon Valley and politicians is not new; Microsoft spent as much as $1.4 million lobbying members of Congress in Washington in the early 20th century.(Rajiv& rasekaran, 1999) It also donated a lot of software and equipment to both the Democratic and Republican parties. And at a time when Microsoft was under anti-trust pressure, these price-fixing donations to the government gave Microsoft a big advantage. Microsoft at the time even asked the government to reduce the budget given to the antitrust department. One of the more famous cases is the win-win situation between Obama and Silicon Valley, where Obama's PR team invested heavily in Google and other Internet companies during the 2008 presidential election. When the American public typed "Obama" into Google's search bar, his ads appeared, along with some critical articles from competitors, making Obama more visible than the other competitors. Such cooperation has set the stage for a "revolving door" between the government and Silicon Valley, through which most companies talk to officials. Google lobbyists have visited the White House at least once a week since the beginning of Obama's term until now. (O'Hara, & Hall, 2018) Informal cooperation between the government and Silicon Valley is beneficial for both sides, as Internet companies can assist Obama in fighting extremism, among other things, and he can defend the companies against regulatory control of Silicon Valley. Corporate interference in politics can be both good and bad. For example, companies such as Amazon and Facebook have joined together to lobby the government for changes to "the Electronic Communications Privacy Act of 2013 (ECPA)", which would allow the government to withhold consumer information from the government without a search warrant. (O'Hara, & Hall, 2018) Table 1 below shows the comparison between "Google" and "Apple" on "Lobbying "Google may represent a new attitude, a proactive intervention. In fact, the face of antitrust events, it has caused a great impact on some traditional industries (book scanning), in addition, Google wants to achieve many projects that are sensitive, and needs to take the initiative to guide politicians to successfully carry on, such as "driverless" legalization. So through this comparison chart can also see that Google's lobbying costs are much higher than Apple's, and also has been in a trend of growth. Silicon Valley's vision is a combination of free will and utopianism, trying to gain regulatory autonomy from the government and other agencies.
Social System
The development of Silicon Valley culture cannot be separated from the influence of social factors. First of all, as an immigrant country, the introduction of multiculturalism in the United States has made it a very inclusive area. In Silicon Valley, one can see the writing of various countries, and it is like a gathering place of world cultures. And it is because of the diverse cultural background that Silicon Valley is able to promote all kinds of talents in an equal environment for competition and development. Secondly, when it comes to Silicon Valley culture, we have to mention Stanford University, the earliest enterprise in Silicon Valley, "Hewlett-Packard" which was founded by Stanford graduates, and "Apple", "Yahoo". Many companies such as "Apple" and "Yahoo" are growing on the basis of Stanford. It has a deep impact on Silicon Valley, and innovation and risk-taking are the key concepts of Stanford, and the achievements of Silicon Valley are due to its values of allowing failure. Third, the "Counterculture" experience formed the basis of Silicon Valley's techno-liberal culture, which coincided with the values of the "Counterculture" (Lusoli & Turner, 2021) and played an important role in the non-hierarchical and decentralized nature of the enterprise. (Fisher, 2010). Silicon Valley promotes the abandonment of everyday employment rules and the pursuit of a non-alienated existence where everyone has the possibility of entrepreneurial success and a high tolerance for failure. With the rise of new media companies, they have come to dominate, and such a social construct is needed by businesses. To sell the data-based value that comes from bringing "us" together through social networking sites. (O'Hara & Hall, 2018) People from all walks of life have started using the internet to speak out and conduct activities. This has created a social change where people can use the internet to keep up with news events around the world. In conclusion, the success of Silicon Valley is dependent on the support of American society and it has stimulated social change.
Economic Philosophy
Silicon Valley's contribution to the new U.S. economy is not only in terms of economic growth but mainly in the development of a complete market mechanism and a culture conducive to innovation. Silicon Valley has been able to maintain its booming trend mainly because the Silicon Valley model has followed the laws of the market economy from the very beginning and has established a complete market mechanism. The division of labor between society, government, and industry are very reasonable and more adapted to the requirements of a market economy. The success of the Silicon Valley model has led the United States and many other countries to follow suit, but it is difficult for them to become the second "Silicon Valley", because of the birth of the Silicon Valley culture and the development of a sound market mechanism are interdependent and promote, so the spirit of bravery and innovation alone is not enough. (Levina & Hasinoffff, 2017) "Disruption" is a buzzword in Silicon Valley, as a business model that focuses on finding new forms or mechanisms to create value by companies that subvert the original foundational concepts and reconstruct them. (de Jong & Dijk, 2015) Therefore, the role of "Silicon Valley culture" in the economy is worth learning from, and a well-developed market mechanism is important.
Conclusion
The success of the "Silicon Valley culture" is interdependent and influenced by political, social, and economic ideas. The ability of Silicon Valley to stimulate social change and participate in proposed changes in U.S. politics, and economic ideas that have been emulated elsewhere. Uniquely, the "Silicon Valley culture" that stimulates innovation has contributed greatly to the U.S. economy. However, in the long run, the demonstration effect and far-reaching influence of the Silicon Valley culture in gathering talent and developing the economy greatly outweigh its exponential economic growth.
References List
Apple Inc lobbying profile. OpenSecrets. (n.d.). Retrieved October 14, 2022, from https://www.opensecrets.org/federal-lobbying/clients/summary?id=D000021754
Barbrook, R., & Cameron, A. (1996). The Californian ideology. Science as Culture, 6(1), 44–72. DOI: https://doi.org/10.1080/09505439609526455
David, K. (2018, October). The Future Was So Delicious, I Ate It All. Wired, 26(10),    112.        https://link.gale.com/apps/doc/A555563379/ITOF?u=usyd&sid=bookmark-ITOF&xid=700c99eb
Google Inc lobbying profile. OpenSecrets. (n.d.). Retrieved October 14, 2022, from https://www.opensecrets.org/federal-lobbying/clients/summary?cycle=2021&id=d000022008
Jong, M. de, & Dijk, M. van. (2018, February 9). Disrupting beliefs: A new approach to business-model innovation. McKinsey & Company. Retrieved October 14, 2022, from https://www.mckinsey.com/capabilities/strategy-and-corporate-finance/our-insights/disrupting-beliefs-a-new-approach-to-business-model-innovation
Lusoli, A., & Turner, F. (2021). "It's an Ongoing Bromance": Counterculture and Cyberculture in Silicon Valley—An Interview with Fred Turner. Journal of Management Inquiry, 30(2), 235–242. https://doi.org/10.1177/105649262094107
Levina, M., & Hasinoff, A. A. (2017). The Silicon Valley Ethos: Tech Industry Products, Discourses, and Practices. Television & New Media, 18(6), 489–495. https://doi.org/10.1177/1527476416680454
O'Hara, K., & Hall, W. (2018). Four Internets: The Geopolitics of Digital Governance. In Policy File. Centre for International Governance Innovation.
Popiel, P. (2018). The Tech Lobby: Tracing the Contours of New Media Elite Lobbying Power. Communication, Culture & Critique, 11(4), 566–585. https://doi.org/10.1093/ccc/tcy027
Silicon Valley: How Stanford, science, and war made tech history. (2019).[Video/DVD] Big Think. https://video.alexanderstreet.com/watch/silicon-valley-how-stanford-science-and-war-made-tech-history
Turner, F. (2006). From counterculture to cyberculture: Stewart Brand, the whole earth network and the rise of digital
utopianism. University of Chicago Press.