The internet has come to fruition through a complex historical context. The politics and economics of the internet have shaped who uses the internet, and frankly, who is allowed to access it. As a repercussion of political involvement in the internet, as well as a deeply embedded social context, the world today faces an evident gender digital divide. The stark inequality we face today is rooted in digital literacy, education, and stereotypes. The digital divide is a result of sociocultural attitudes about the role of women in society, especially in developing countries (Amy Antonio et al,. 2014) A complex concern, the digital divide is a consequence of numerous social and cultural barriers. In this essay, I will discuss the gender divide in the digital world with clear evidence of its place in society. I will additionally showcase what action is being taken to close this gap.
The gender digital divide
So, why is the digital divide between men and women negative? The task of closing this gap is not an easy task, as it is deeply rooted in social, cultural, economic, and political forms that have overseen the oppression of women's rights for centuries. Al Jazeera explains how the divide is an indication that women may be left behind economically, as the world is becoming more digitalised (Al Jazeera, 2023). Nine out of ten young women in low-economic countries have no access to the internet. Not only does this gender inequity in internet access damage economic development, but it also propagates gender norms (Allie Chandler, 2023).
New research has revealed that 'over 800 million women will need to adopt mobile internet to close the digital gender gap by 2030 across low and middle-income countries.' (Ashutosh Kumar, 2023). Although considerable action is needed, studies are beginning to reveal positive updates in the divide. In 2014, Amy Antonio wrote on new research into the divide, commenting on the extensive personal, family and community aids becoming possible for women engaging in the internet.
The main concern women face within the digital divide is the delay in societal information, and the advantages technology can bring to women's empowerment, especially for those living in repressive, male-dominated countries. Closing the gap between women and men within digital technology is about more than internet and technological access. It is about empowering girls to 'become innovators, creators, and leaders.' (Robert Jenkins, UNICEF, 2023)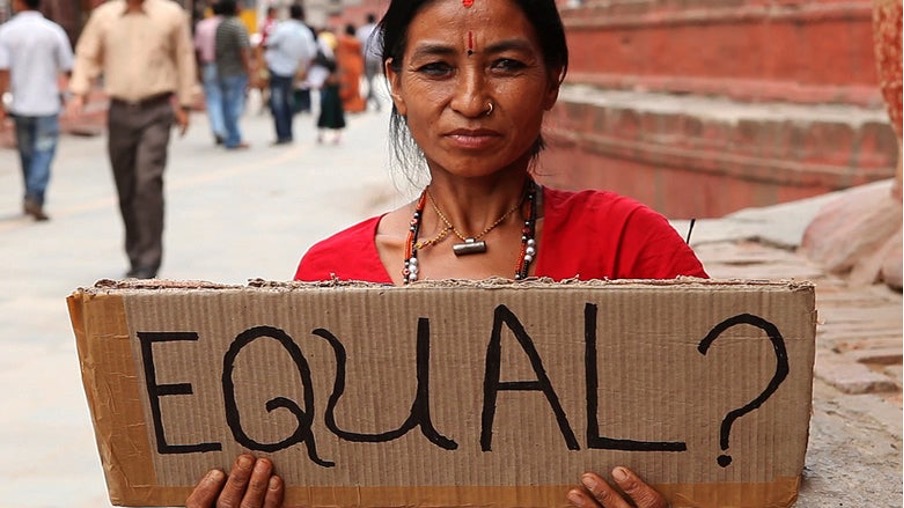 Social
The importance of technology today as a social matter is undeniable. Many valuable connections between individuals today are made via the internet. Numerous women around the world are living in oppressive environments, operating under societal pressures typically enforced by men. In terms of women's rights to social freedom, the internet is unarguably integral. The Internet is an instrumental mechanism of empowerment for women in developing countries. Social networking sites can motivate self-expression, and every woman deserves this sense of individualism. Importantly, the international communication the internet provides women exposes them to the rest of the world, allowing them to contextualise their own position within it (Amy Antonio et al,. 2014).
Socially, there is a stigma surrounding male and female internet consumption. Often, women and girls are exposed to computers with benevolent intentions, however, it can be misguided to make learning appealing (J. Cooper, 2006). In these attempts, these strategies are often augmented from the male perspective. As a result, Cooper suggests this results in lowered interest for women, and can also fuel computer anxiety. A study conducted by Staveley and Cooper at Princeton University illuminated this theory. The students played a game called Zork, a treasure hunt adventure game. They reported that women presented a high degree of stress while playing Zork, and in turn performed badly, whereas the male students performed considerably better, experiencing no computer anxiety. Perhaps, video games today are embedded in a male-dominant context, where the tasks are appealing to males. The study also presented that having the boys present with the girls whilst playing the game, there was increased computer anxiety (Robinson-Staveley and Cooper, 1998). Cooper suggests that for girls to benefit from the innovations of modern society, we need to 'even the playing field' and encourage all individuals to partake in technology because of their interests, not because of their gender.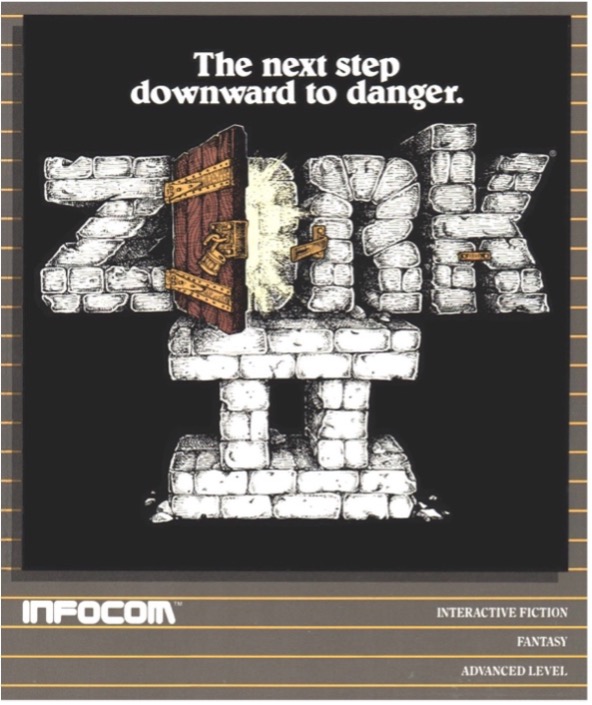 Cultural & Economic
Cultural and economic factors are critical to the historical development of the Internet. The lack of internet access for females increases the education gap in lower-income countries. A clear resolution for this would be the focus on improvements to the economies of lower developed countries, yet this issue is deeply complicated. However, it is important to acknowledge how lower-income countries need to prioritise other expenses, such as health services, over internet access.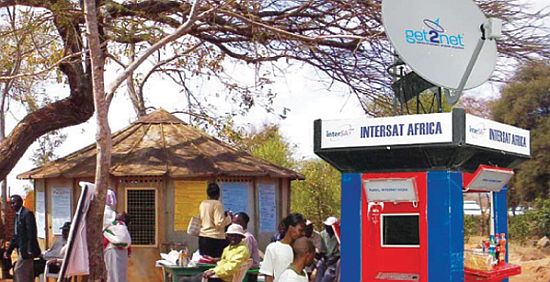 Chandler provides a low-cost solution, postulating the use of internet kiosks for rural areas. She suggests these kiosks can offer an access point to the internet for greater groups of people when a more widespread internet foundation is too costly. Antonio's writing challenges this idea, underlining the long travel some may have to endure to access the internet, and thus, may reduce one's probability of using the online environment.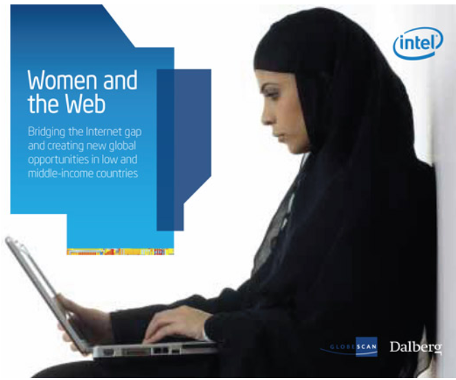 Intel 'Women and the Web' Study, licensed under CC BY 4.0 DEED
In terms of cultural influences, Antonio discusses the Women and the Web Report's findings. It revealed that 'one in five women in India and Egypt believe that the internet is not appropriate for them, or that their families would disapprove, and that engaging online would not be beneficial regardless.' (Amy Antonio et al,. 2014). These culturally instilled beliefs are imposed on women and evidently encourage the gap between male and female use of the internet.
Counterargument
Alternatively, the gender digital divide can be viewed as not as awful as it was some years ago. Although there is many suffering from the lack of internet and many who would benefit from the internet, there has been a dramatic increase in internet usage by women over the last few years.
Some individuals view the gender divide as a repercussion of the nature of women. This obstinate counterargument suggests that women are at a natural disadvantage to benefit from the internet, as 'they are less tech savvy, and more technophobic' (M. Hilbert, 2011). Some individuals have suggested that this is a result of technology being built for men's needs and perceptions. Additionally, there are views that insinuate the internet poses a 'severe threat' to women, and that it is better they are not online.
Action being taken
Culturally, the use of the internet for women is becoming increasingly empowering, showing just how important it is for oppressed women to see what other women are doing around the globe. For example, in 2014, a woman in Iran shared a scarf-less photo of herself on Facebook, and in the caption, she wrote: #mystealthyfreedom. Moreover, her voice instigated an online revolution, with more than 230,000 individuals supporting her movement. The response to the post illuminates the discomfort of Iranian women in terms of the government's strains (Amy Antonio et al,. 2014).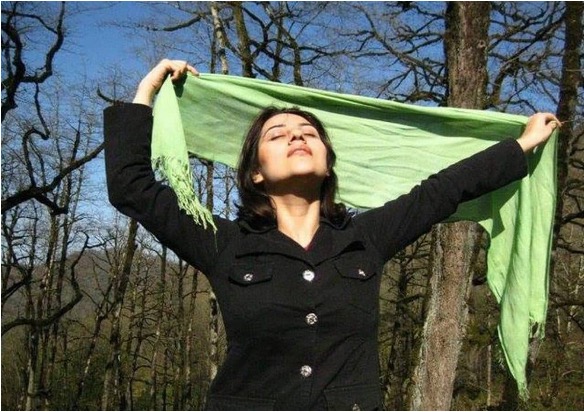 In terms of highly practical action, Bala and Singhal suggest that to bridge the gender digital divide, we must focus on gender-centric ICT policies to provide easy availability, as well as more access time and use of ICT. Hence, there should be an increased focus on digital literacy and technological skills in women. They further encourage a focus on women living in rural areas, and for women to become equal members of an information society (Bala and Singhal, 2018). More work needs to be done, and it is not enough to just provide access to computers and the Internet. The issue requires a profound understanding of what the internet has to offer to these individuals, and how their needs can be met through the advantage of the internet.
In the above YouTube video, Doreen Bogdan-Martin from ITU discusses the UN's Goal number five: Gender Equality. Bogdan-Martin states: "We have launched a global partnership and this global partnership is called Equal." She further explains its goals, postulating how it "brings together the private sector, government, civil society, individuals and communities to further awareness…[to] ensure that on the ground we have concrete actions that can then scale to bridge the gap."
Conclusion
Overall, the gender digital divide is a complex worldly issue, extremely embedded in social, economic, political, and cultural concerns throughout history and to this day. Although there are actions being taken to close this gap, we still have much work to do as a society. With the fast pace of technological development, it is more important than ever that we work to minimise the divide between genders in terms of digital use.
Bibliography:
Scholarship
Al Jazeera. (2023, April 27). UNICEF: Digital divide hits women harder in poor countries. https://www.aljazeera.com/news/2023/4/27/unicef-digital-divide-hits-women-harder-in-poor-countries
Amy Antonio, David Tuffley. (2014). The Gender Digital Divide in Developing Countries. https://www.mdpi.com/1999-5903/6/4/673/htm
Ali Aclair, Øystein Sæbø. (16 December 2021). Towards understanding the gender digital divide: a systematic literature review. https://www.emerald.com/insight/content/doi/10.1108/GKMC-09-2021-0147/full/html#sec009
Blandin on Broadband. (2021, October 17). Is the digital divide sexist? Spoiler alert: Yes. https://blandinonbroadband.org/2021/10/17/is-the-digital-divide-sexist-spoiler-alert-yes/
Economic Times Telecom. (2023, May 31). India largely drives gender gap in mobile internet use across South Asia: LMICs – GSMA. https://telecom.economictimes.indiatimes.com/news/industry/india-largely-drives-gender-gap-in-mobile-internet-use-across-south-asia-lmics-gsma/100652947
ITU. (2017, July 18). SDG 5 and Closing the Gender Digital Divide. https://www.youtube.com/watch?v=9IxUrgloGEI
J. Cooper. (2006, September 5). The digital divide: the special case of gender. https://onlinelibrary.wiley.com/doi/full/10.1111/j.1365-2729.2006.00185.x?casa_token=cs-lC2wBY8gAAAAA%3A9rtgYCL2_00npsUiMjze50mdh3pIw48DKhEa2dcBIKKNYlMfIcGooB9mx4Ov6RKY2EgX0MVr9J6epn-k
Martin Hilbert. (2011, December). Digital gender divide or technologically empowered women in developing countries? A typical case of lies, damned lies, and statistics. https://www.sciencedirect.com/science/article/pii/S0277539511001099#:~:text=In%20contrast%20to%20this%20glass,for%20their%20needs%20and%20intuition.
Rina Chandran. (2023, September 27). Girls avoid internet due to abuse and bias, report warns. https://www.context.news/digital-divides/girls-avoid-internet-due-to-abuse-and-bias-report-warns
Stephanie MacLellan. (2017, March 8). Four reasons internet access is a women's issue. https://www.cigionline.org/articles/four-reasons-internet-access-womens-issue/
United Nations Human Rights Office of the High Commissioner. (2021, September). Gender and digital divide: A reflection of overall discrimination faced by women and girls. https://www.ohchr.org/en/press-releases/2021/09/gender-digital-divide-reflection-overall-discrimination-faced-women-and
WBUR. (2015, November 17). My Stealthy Freedom. https://www.wbur.org/hereandnow/2015/11/17/my-stealthy-freedom
Images
Ecofriend. (2010, October 29). Intersat's solar-powered Rik to bring connectivity and power to rural Africa. https://ecofriend.com/intersat-s-solar-powered-rik-to-bring-connectivity-and-power-to-rural-africa.html
GlobeScan. (2013, January 10). Intel, Women, and the Web Study: Full Report. https://globescan.com/2013/01/10/intel-women-and-the-web-study-full-report/
Unknown. (2022, January 31). Zork:The Wizard of FroBozz https://strategywiki.org/wiki/Zork_II:_The_Wizard_of_Frobozz
World Bank Blogs. (2015, September 10). Discriminating against women keeps countries poorer. https://blogs.worldbank.org/voices/discriminating-against-women-keeps-countries-poorer

This work is licensed under a Creative Commons Attribution-NonCommercial 4.0 International License.