Zhiqing Wang;Jiaqi Wang;Xijia Zheng
With the rapid development of the Internet in the modern world, where everyone spends almost all of their recreational time online, the Internet has become a major source of information that influences and guides people. It is a double-edged sword that can keep people up to date or make them blindly follow the crowd.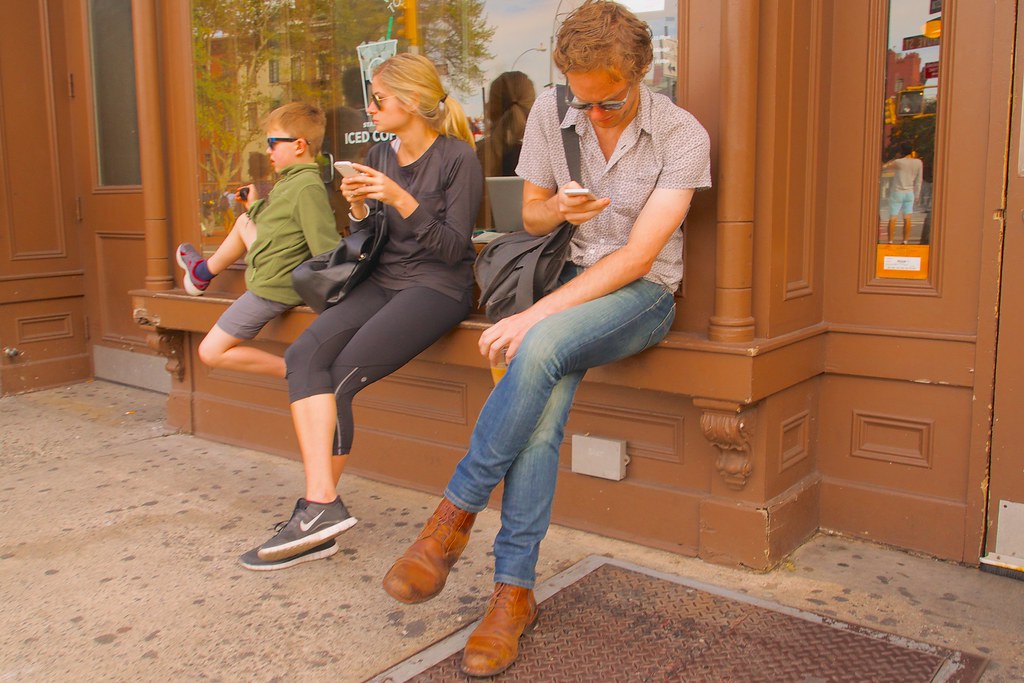 "New York parents are constantly looking at their cell phones. It drives their kids crazy" by Ed Yourdon is licensed under CC BY-NC-SA 2.0.
Discharge of nuclear effluent from Japan
The recent release of nuclear effluent from Japan has led many people to publicize on the Internet, on a large scale, the threat that nuclear effluent poses to human beings and the marine environment. Some people posted comments on the Internet that seafood could no longer be consumed, so people began to go to supermarkets to buy salt under the guidance of these Internet messages. Some seafood lovers no longer dared to eat seafood. This has had a major impact on Japan's export seafood economy.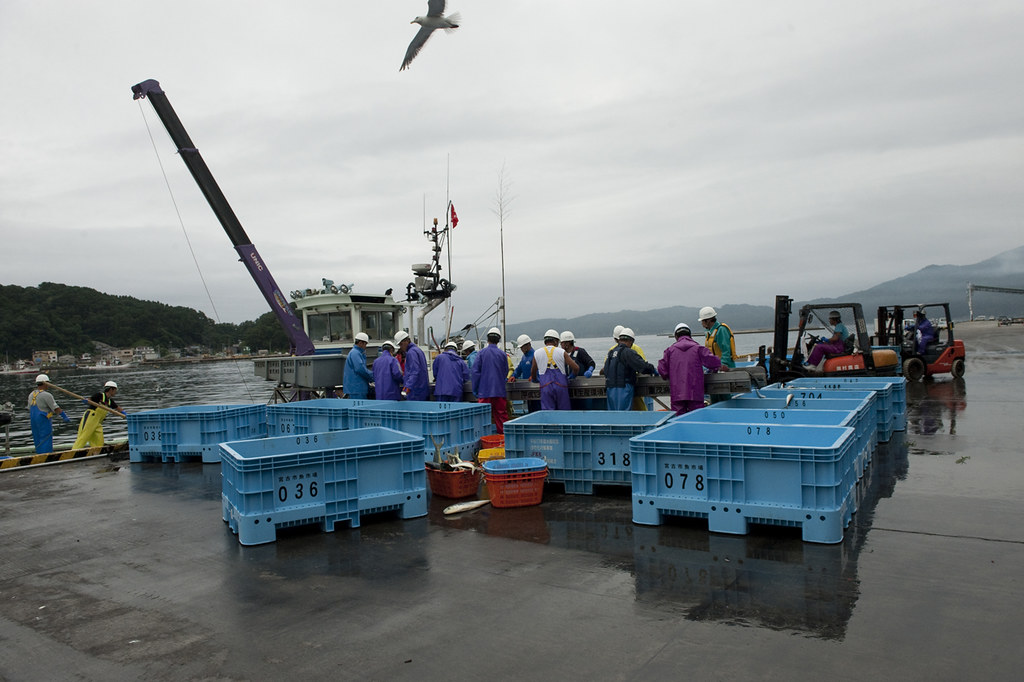 "Japanese Fisherman Processing Seafood At Miyako Bay" by Infradept is licensed under CC BY-NC-ND 2.0.
Malicious gender antagonism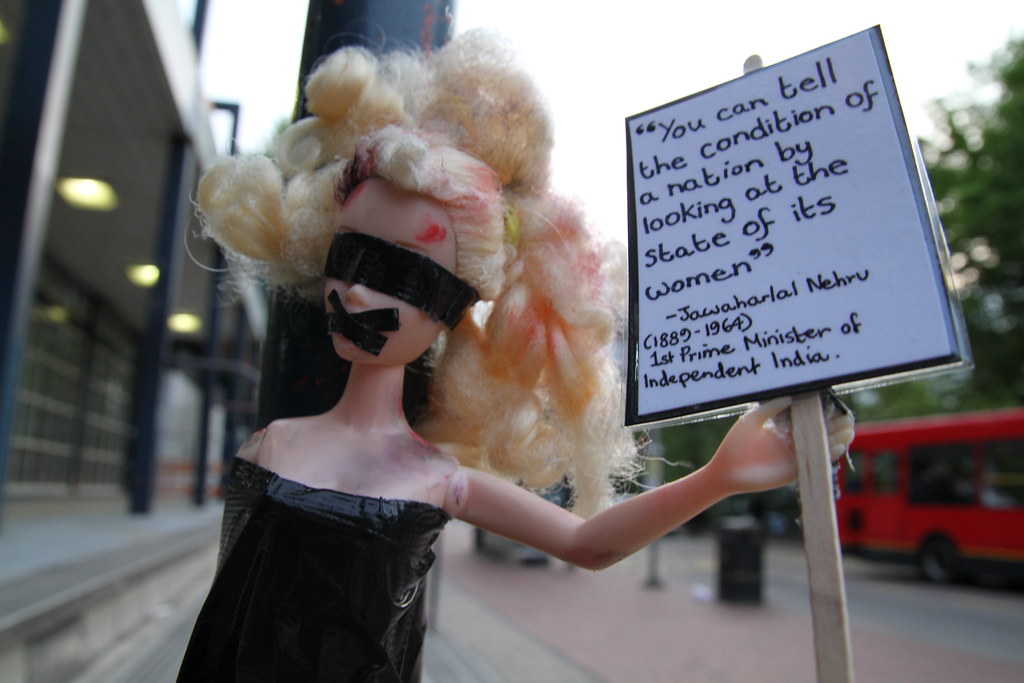 "Barbie provoking conversations on gender inequality" by craftivist collective is licensed under CC BY 2.0.
Most people these days have lost the ability to think independently . For example, Barbie, the movie, and the popularity of women's rights on Jitterbug, are all about being yourself. But in fact, under some of the pushers who provoke the relationship between men and women, everyone enters a set chessboard and becomes a pawn.
The biggest problem in the internet context is the habit of linguistic group amplification of identity labels on an evil-doer. And "male" or "female" is the easiest label to extract and nowadays the most "pleasure of verbal violence".
From there, the color of the TA's skin, occupation, nationality, place of origin, etc. will begin another round of "categorization" of the same nature.
So you see, it may seem that the social phenomena of "male-female confrontation", "racial discrimination", "regional blackness" and "occupational discrimination" have nothing to do with each other, but they have nothing to do with each other. So you see, it may seem that these social phenomena of "gender antagonism", "racial discrimination", "regional blackness" and "occupational discrimination" have nothing to do with each other, but the essence of these phenomena stems from this kind of "inertia" in language and thinking.
Save the Brand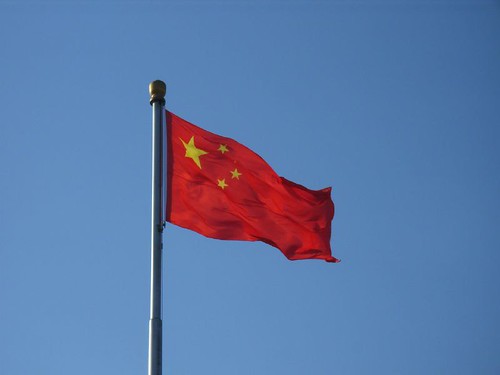 "the Five-Starred Red flag: national flag of the People's Republic of China" by Gene Zhang is licensed under CC BY 2.0..
Due to the entry of some foreign capital into the Chinese market and false propaganda in the era of underdeveloped internet, there are many local Chinese brands that have disappeared and some are even going out of business.
With the rise of online news, in a news report on the flood donation list, I saw a brand that was already not rich itself but still gave generously – Hongxingerke. After the news aired, netizens highly appreciated the brand and placed frantic orders, rushing into live broadcasts and offline brick-and-mortar stores in batches, at one point making the brand's merchandise sell out. Because of this incident, let Hongxing erke back to life.