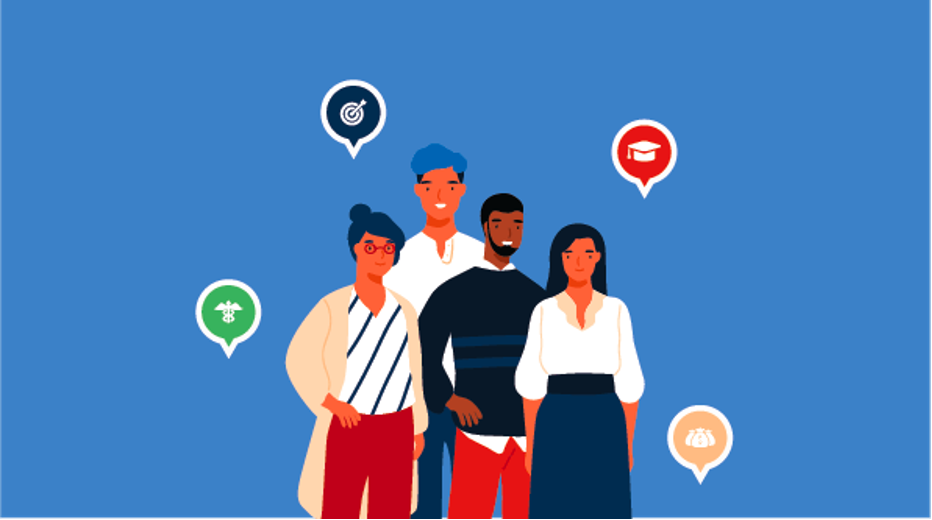 (image from workable.com)
The astonishing unfolding of how technology has advanced in this modern day, the workplace culture and platform has reflected the same rhythm. Having a competitive and highly adapting demeanor in the career sector, the eminent value of technology has been maximized more than ever. For people who are looking for employment opportunities, the internet has provided vast accessibility and more convenient solutions. With how developed the online employment is at this time, different classification of workers have been introduced and widely used today.
The Old Job Hunting
Since the start of time, having a job is an essential for people to have a living means. In order to survive, providing one's skill and expertise is a way to barter a financial asset. Traditional media like newspapers and telephones have been the usual platforms for people to seek jobs (Van Rooy, D. L. et al., 2003). Referral system has also been a common way to look for opportunities as well as actually going to business establishments to pass a job application. Physically reporting to a job is also the normal everyday operations of employees when they are working. As technological advancement has started its entrance in the market, machineries such as television and radios have created a new information platform for the mass. This being the common way of employment hunting and delivery happens during the course of pre-modern days, people have not yet realized that a much convenient and faster solution is possible.
The Rise of Internet & Its Empowering Accessibility
The internet being a great provider of information to the mass, it has become the norm of being an engine or means for people to look for data. The web is utilized not only for day-to-day activities but is also greatly used for businesses to maximize target reach and even employment reach. With it as part of modern day culture in numerous fields, the brands have evolved to exploit the potential growth of having a digital structure. Many websites were created as a one-stop place for finding job postings online such as LinkedIn, Indeed, Kalbrr, Upwork, Fiverr, and many more. Due to this upgraded job hunting platform, companies have also utilized this technique by providing career pages on their own websites.
Encouraging Work-Life Balance: Independent contractor and Employees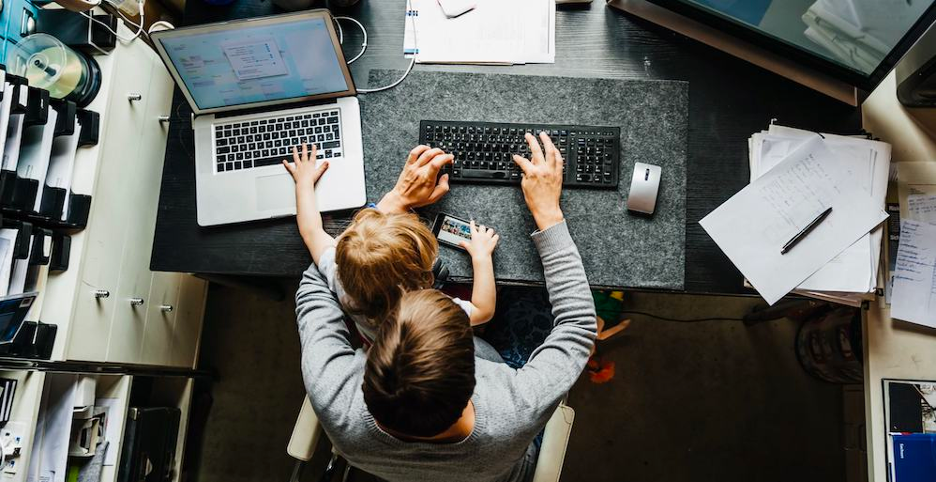 (image from greatplacetowork.ca)
New opportunities have revolutionized the nature of work in a world wide scope. The era of digital innovation has created a new ecosystem wherein it has transformed organizational structures. The bridge between business and job seekers all around the globe now exists whether a person looking for an employment prefers working on site or even remotely, and this goes the same for businesses (Khan, N. R. et al., 2013). This created a liberty to brands, large-scale or small-scale, to adapt in a virtual set up or build a tactical setup for its organizational model. The sector of remote work has increased in percentage globally in today's age. The shift from traditional to a now multi-faceted business structure has birthed numerous categories of employment such as independent contractors and employees. Differences in labor systems and labor rights for workers are transformed due to the rise of the internet.
Delving into the comparison between contractor and employees, there are several distinctions which both provide diverse preferential options for workers. A contractor is an independent worker who has the privilege of having a flexible schedule but does not have the regular rights of benefits, wages, and many more. On the other hand, an employee receives the common labor rights but in exchange for following the required guidelines of an organization. In the topic of a realistic discussion, no employment setup is perfect but management today offers a variety of employment choices wherein a job seeker has the privilege to pick a set up that best fits one's lifestyle, career goals, and priorities.
Now that job opportunities have been more accessible and convenient than ever, the hustle culture has thrived as well. This then resulted in many people finding short-term project employment or also known as "gigs". Due to the nature of the said work structure, job seekers can have options on the time and place they wish to perform their job obligations. This fluid work system possesses an ideal impression for many but this also carries some down sides that may or may not be a deal-breaker for some. Since gigs are not for a long-term stream of income, contractors commonly do not have consistent and continuous salaries. They also do not receive labor rights such as government benefits, minimum wage policies, overtime pay, and even workplace safety regulations. There is also a higher possibility of exploitation issues since the usual payment process is dependent on their per hour rates. Amidst these less charismatic factors of being an independent contractor, this setup is a great job structure for freelancers. Since the start of digital platforms progression, the taboo of having a freelance job as one's main stream of income is now being continuously eradicated in the work culture. Check out this link to how freelancing greatly promotes work-life balance.
If you are looking for a much stable stream of income and regular labor rights, being an employee is the perfect option. The choice of being an employee can still enjoy some of the same benefits that independent contractors have such as having the freedom of working anywhere. This can be done by successfully applying for a work from home setup. The wonders of digital platforms have created this perfect balance of stable career benefits while having flexibility of your own preference of workplace as long as you have a stable wifi. Knowing that you are protected by labor rights such as having a regular wage and salaries, government insurance, and an established management structure can give you a peace of mind while still working a regular job. If you are curious to know which employers prefer more likely to hire, click this link.
It is remarkable that modernization always makes the impossible possible. In the old times, people may not even imagine that digitized work structures could exist. Now, this ideal career life is at the reach of your fingertips. Watch the video below on what you just need to be able to work virtually.
Working from Home: How to Set Up Your Workspace
Conclusion
The progressive stride from traditional job opportunities to a modernized and digitized platform that global economies share today, endless possibilities are to be expected in the future. As work culture innately adapts to change and advancements throughout the course of time, it is highly probable to look forward to improvements about labor rights that are not only limited to few employment classifications. This promising goal will surely entice a more economic movement wherein more people can be much motivated to work. Not only in terms of employees but also to organizations on opening more job opportunities. This will also encourage more businesses to provide greater work security to its employees. Virtual setups are fairly new in the professional sector which means we are encouraged to count on having much more fair and accessible work structures that can entice local and global progress. The evident power that digitalization affects so many sectors, if not all. Innovation is a constant global goal but addressing the lack of prioritization to equal labor rights for all deserves great attention as this will substantially help and support the masses especially those who live in remote locations and their personal obligations do not permit them to pursue an on site setup. This also makes people's desires into reality of working for international companies but still be in the comfort of their own homes. More employment opportunities and better work security creates a sustainable economic prosperity which reduces unemployment rates all around the world.
References
Ehsta. (2023). Hiring an employee vs contractor: Which is better? Australia. https://employmenthero.com/blog/hiring-employee-vs-contractor/
Khan, N. R., Awang, M., & Ghouri, A. M. (2013). Impact of e-recruitment and job-seekers perception on intention to pursue the jobs. Khan, NR, Awang, M., & Ghouri, AM (2013). Impact of E-Recruitment and Job-Seekers Perception on Intention to Pursue the Jobs. Management & Marketing, 11(1), 47-57.
Thomas Frank. (2020, March 30). Working from Home: How to Set Up Your Workspace [Video]. YouTube. https://www.youtube.com/watch?v=tMTxikrSe8g
Van Rooy, D. L., Alonso, A., & Fairchild, Z. (2003). In with the new, out with the old: Has the technological revolution eliminated the traditional job search process?. International journal of selection and assessment, 11(2‐3), 170-174.
White, A. (2021, April 29). Want A Better Work-Life Balance? It's A Great Time To Be A Freelancer. Forbes. https://www.forbes.com/sites/forbesagencycouncil/2021/04/29/want-a-better-work-life-balance-its-a-great-time-to-be-a-freelancer/