By India Greenaway
October 6, 2023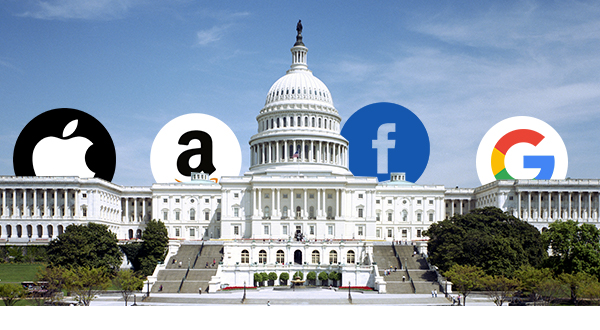 The political discourse that concerns the online world of today is largely dominated by tech giants through their extensive lobbying efforts, where a corporate agenda that negates user interests is masked by a techno-libertarianism narrative that posits the internet as the solution to pressing social problems.
Among the top 20 biggest lobbying industries, tech giants such as Amazon, Apple, Google and Meta spent nearly $70 million on lobbying in 2022. An analysis of reports from the House of Representatives data base indicated that tech companies frequently lobby on matters of antitrust, copyright, privacy, online advertising, cybersecurity, surveillance and net neutrality (Popiel, 2018, p.572). Such companies share a vested interest in policies surrounding these issues due to the direct impact that they impose on their business models, whereby they seek to maintain market power by diverting legislation that may hinder their practices. Further, tech giants have also been observed to lobby on issues external to tech policy yet vital to their expansion such as renewable energy, where related lobbying efforts served to increase the cost-efficiency of their power-draining data centres (Baraniuk, 2016; Joyce, 2016).
A False Narrative
These giants effectively exert policy pressure on the government through a discursive that is characterised by ideals of innovation, freedom and economic growth, framing the internet through the lens of 'solutionism' (Morozov, 2014, p.10); an autonomous answer to the pressing issues of today's society.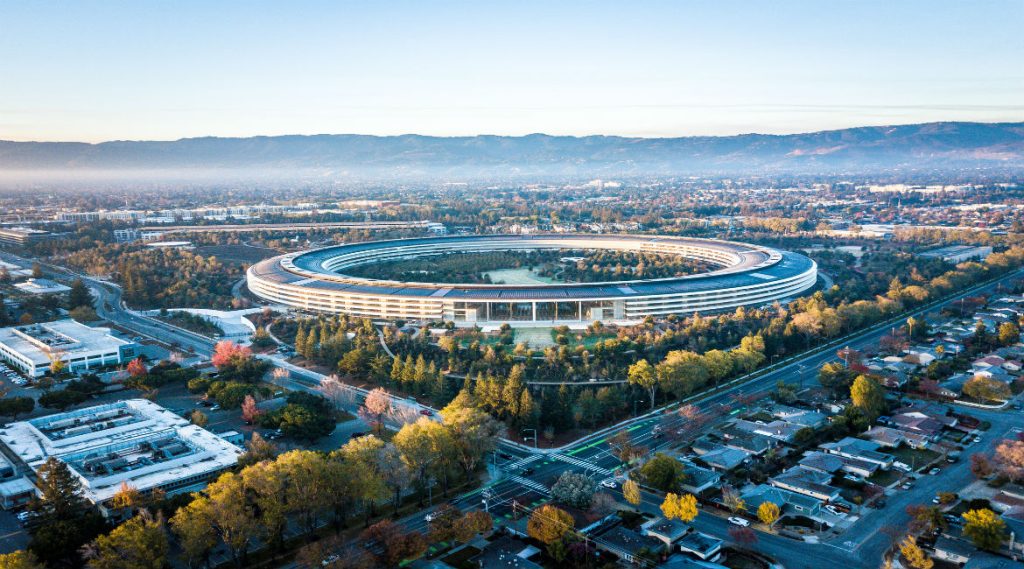 Silicon Valley. (International Director)
A statement from the Silicon Valley Leadership Group exemplifies this ideology; "Whether it is protecting consumers, growing small businesses, or promoting financial literacy (…) new technologies can help solve today's policy challenges" (Hebbard, 2015). In a mission statement from the Internet Association, "Policymakers must understand that our country, and the world, depends on a free Internet" (Backerman, 2012), technology is further depicted at the crux of a free and open country. The neoliberal views that underpin such discourses seek to resonate with politicians, enabling tech firms to manipulate the regulations that threaten to hinder their operations. Yet, this persuasive narrative is starkly juxtaposed against the underlying interests of such companies in their lobbying efforts.
User Privacy
A continuously contested area in the realm of tech policy concerns that of user privacy and data collection, where these giants fork out millions of dollars in lobbying to kill legislation that would curb their user data collection. Facebook and Google, for example, defeated the Commercial Privacy Bill of Rights Act (2011) that imposed a stronger regulatory framework over consumer privacy rights (GovTrack, 2016). This continuous lobbying on data collection raises a vital concern in regard to user privacy, where many argue that their persistence on the matter is allied with intentions to sell advertisers data and targeted ad space on their platforms (Popiel, 2018, p.576).
Children's Online Safety
More recently, there has been extensive political discourse surrounding children's safety online, whereby tech companies' leading trade groups have scrambled to oppose legislation across the United States that is designed to enhance children's safety within online platforms. Tech groups such as NetChoice and CCIA, funded by the likes of Amazon, Google and Meta, deployed lobbyists earlier this year to meet with key state officials and testify in opposition of bills that would boost privacy and safety protections for children, such as requiring platforms to alert minors when their location is being monitored (Feiner, 2022).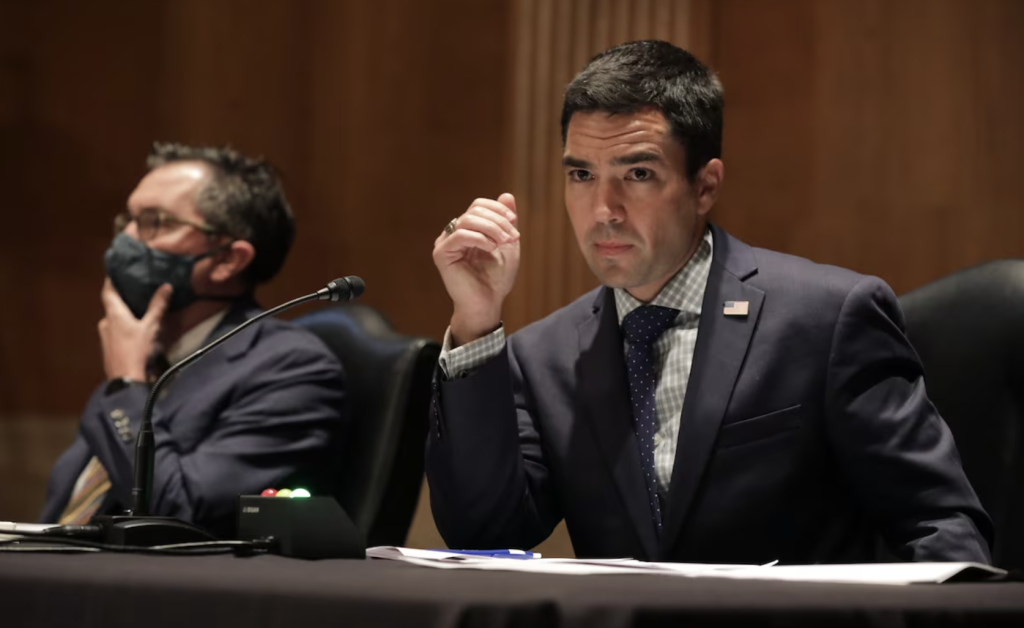 NetChoice vice president, Carl Szabo. (Chip Somodevilla/Getty Images)
The discursive capture of big techs in these political conversations is characterised through a lens of sympathy, disguising their capitalist agendas of benefiting their bottom line. The vice president of Net Choice, Carl Szabo, for example, omitted his identity when testifying at a Maryland hearing, stating that he was a "small business" employee who was "nervous" about the bill as it "will really harm my kids' ability to be online" (Szabo, 2022). His efforts, however, reflect the interests of his tech group and the giants that it represents, whereby they are seeking to curb bills that would incur costly changes to their platforms.
Moreover, Szabo's reference to small businesses is part of a larger thread in tech lobbying, where groups often cite small businesses as the victims of tech regulation to harness greater sympathy in their discursive, further entrenching their agendas in the political discourse. Letters to lawmakers from the CCIA, for example, argued that child safety bills would "disproportionately prevent new smaller start-ups from entering the market" (CCIA, 2022).
The Power Dynamic of Politics in Big Tech
Whilst it could be argued that, through their lobbying, tech giants are merely exercising their right to participate in the democratic process and that the onus lies with policymakers to make informed decisions, this negates the unique power dynamic at play. The vast financial resources available to big techs enables them to engage in lobbying on an unprecedented scale, creating a disparate playing field whereby they are able to amass immense political power.
Such was evident in last year's lobbying around the Open App Markets Act and the American Innovation and Choice Online Act, two bills that aimed to curb alleged anti-competitive by Big Tech companies. Entities such as Amazon, Apple, Meta and Alphabet who opposed the bills spent nearly $277 million on lobbying on issues including the acts over the past two years. This is starkly disproportionate to the $45 million spent on lobbying in the same period by companies and groups supporting the legislation (Tanglis, 2022). Further, these financial resources allow Big Techs to engage in substantial campaign contributions, allowing room for biases to transpire in the decisions of policy makers. Those same lobbyists opposing the aforementioned bills also reported over $2.3 million in contributions to members of Congress over last year's election cycle, where the lobbyists in support of the act only reported $734,000 in contributions (Tanglis, 2022).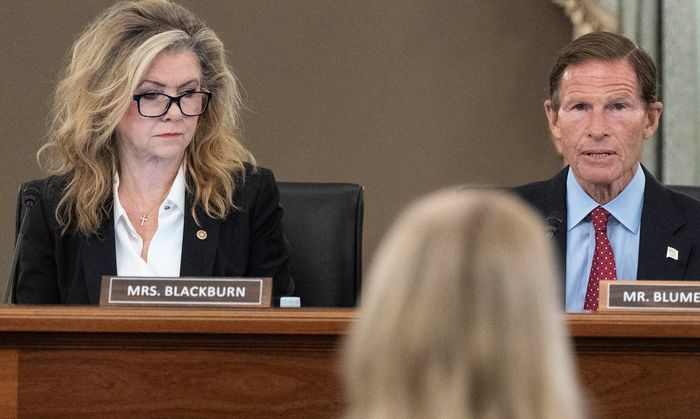 Sens. Marsha Blackburn and Richard Blumenthal. (Chip Somodevilla/Getty Images)
Subsequently, by the end of 2022 both bills had failed to reach the US Senate floor for a vote, where two senators cosponsoring the bills expressed "Big Tech has once again exerted its insidious influence through powerful armies of lobbyists and deceptive promotion campaigns, setting back essential efforts to protect kids and consumers." (Blackburn and Blumenthal, 2022).
The innate power of tech giants is further entrenched by the interrelation between these firms and the government, whereby the provision of user data is relied upon for surveillance-related activities in the matter of national security (McChesney, 2013, p.158–171). Subsequently, the government tends to exercise leniency in their regulation of user privacy. The sheer power tech giants exert through their lobbying efforts is evident in the absence of any new comprehensive laws regulating the industry despite continuous debates in the America political scene over a multitude of years (Lima and Zakrzewski, 2022).
Feiner, L. (2023, January 23). Apple ramped up lobbying spending in 2022, outpacing tech peers. CNBC. https://www.cnbc.com/2023/01/23/apple-ramped-up-lobbying-spending-in-2022-outpacing-tech-peers.html
Feiner, L. (2022, August 30). California passes bill aimed at making the internet safer for kids. CNBC. https://www.cnbc.com/2022/08/30/california-passes-bill-aimed-at-making-the-internet-safer-for-kids.html
Giorno, T. (2022, December 20). Big Tech lobbying push helped block bipartisan bills that aimed to curb alleged anti-competitive behavior. OpenSecrets. https://www.opensecrets.org/news/2022/12/big-tech-lobbying-push-helped-block-bipartisan-bills-that-aimed-to-curb-alleged-anti-competitive-behavior/
Lima, C., & Zakrzewski, C. (2023, May 3). Big Tech-funded groups try to kill bills to protect children online. The Washington Post. https://www.washingtonpost.com/technology/2023/05/03/big-tech-lobby-children-safety/
Popiel. (2018). The Tech Lobby: Tracing the Contours of New Media Elite Lobbying Power. Communication, Culture & Critique, 11(4), 566–585. https://doi.org/10.1093/ccc/tcy027
Tanglis, M. (2022, December 16). Lobby, Donate, Hire, Repeat. Public Citizen. https://www.citizen.org/article/lobby-donate-hire-repeat/
Tech Transparency Project. (2023, May 3). Big Tech's Scramble to Stop Child Safety Laws. https://www.techtransparencyproject.org/articles/big-techs-scramble-to-stop-child-safety-laws