These years, after the popularity of Alibaba and Alipay, China's e-shopping system is quite developed and convenient. Recently, however, there are more and more online consumer advertisements and culture aimed at women. Such network marketing subtly affects social culture and creates a brand-new Internet economy in China. This article will discuss the development of online shopping in China, the fact that women are the main consumer group of the Internet in China, and the new Internet marketing for women, in order to better understand the current Internet model and economy.
Online shopping is the mainstream shopping way of China people nowadays. According to Richards and Li (2018), China has one of the largest e-commerce markets in the world, and almost equals the sum of the United States, Britain, France, Germany and Japan's markets, which shows the great potential. Food delivery driver and express delivery personnel can be seen everywhere in China, and they always look in a hurry. Since the e-shopping market is huge and growing rapidly, which has a substitution effect on the offline shopping frequency in China as a whole, more and more consumers tend to choose online shopping, and at least 44% of people tend to reduce the frequency of in-store shopping. (Shi, De Vos, Yang & Witlox, 2019) The development of Internet and big data have aggravated this phenomenon. The four basic characteristics of big data, including large amount of data, diversity, low value density and fast processing speed, are very important for online marketing, which can help locate customer needs and realize fast data processing, which is different from traditional data mining. (Qing, Deng & Fu, 2021) And the investment of online marketing tools is only one tenth of that of traditional marketing tools, and the information transmission speed of online marketing is five to eight times that of traditional marketing. (Li, Zhu & Xiao, 2011) This convenience makes the Internet business scale rapidly increase. For example, Taobao, a subsidiary of Alibaba, has achieved amazing success in the field of online retail, and some brand enterprises have achieved a monthly sales of over one million rmb in just one year after entering the field of e-commerce. (Li, Zhu & Xiao, 2011)  Although China's online marketing was banned from 1998 to 2005, it resurfaced, and Chinese government has taken different steps to regulate online marketing, from the initial targeting at online marketing companies, to gradually regulate and supervise salespeople to ensure trust and economic activities. (Bruckermann, 2021). Therefore, an increasing amount of people have turned online shopping into their first choice.
In recent years, women have become the main group of Internet consumption in China. The data of QuestMobile in 2023 displays that the number of active female users in China has reached nearly 600 million. And Yang and Huang (2015) mentioned that Chinese women have strong purchasing power in online consumption, which plays an important role, and the forecast shows that the consumption power of women in China is still increasing. Similarly, Jack Ma once said in a speech in 2015 that 60% of Alibaba users are women, and if bussiness people capture women, they capture consumption. More clearly, according to National Bureau of Statistics of China (2023), 400 million female consumers aged 20-60 control the consumption expenditure as high as 10 trillion RMB per year, making it the third largest consumer market in the world, and the disposable income of women has increased year by year.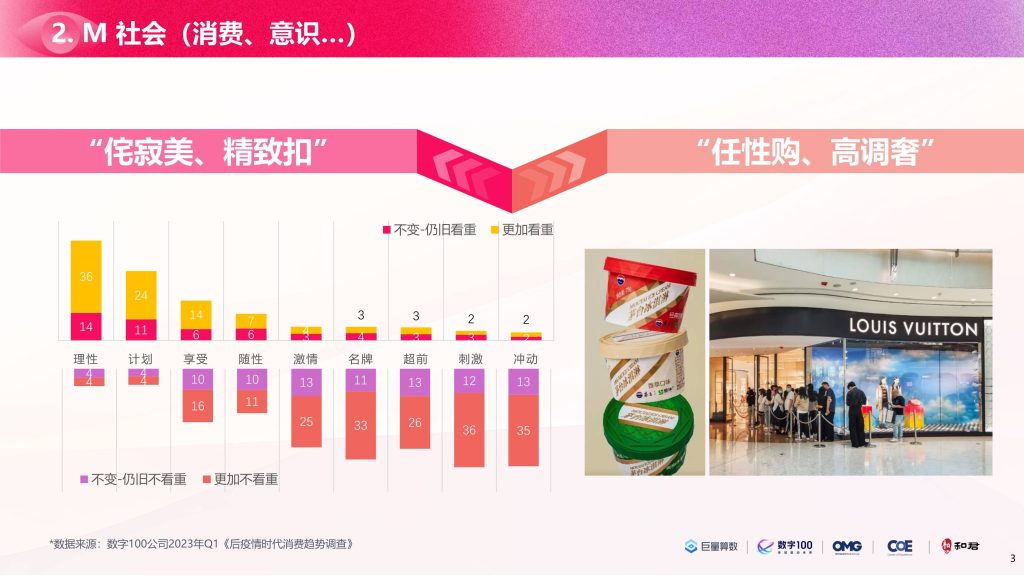 This set of data also shows that women have great influence on consumption decision-making. They are the main decision makers of 73% education and medical consumption and 61% housing and car consumption. It's not hard to explain that new words such as "pink economy", "pink tax", "appearance value economy" and "her economy" that have emerged in China society in recent years are all generalizing this phenomenon. Online consumption has also promoted the job market for rural women. Unlike some countries, online salespeople in China pay more attention to meeting the expectations of idealized social relations and rural countries, rather than following the typical neo-liberal enterprise subjectivity. (Bruckermann, 2021) And online marketing also provides employment opportunities for many rural women, who often find it difficult to re-enter the formal labor market after giving birth in rural areas, so they earn extra income through online marketing, which can not only subsidize the family economy, but also enhance their emotional well-being and sense of self-worth. (Bruckermann, 2021) Thus, women are an important part of the Internet in China.
However, more and more obvious consumer guide and advertisements targeting women have become the new Internet economic model. It is worth mentioning that almost all apps commonly used by women in China will have personalized advertising recommendations as soon as they are opened. These advertisements can exist at the top or bottom of the page, and even appear in the comment area of the video, between the second and third comments.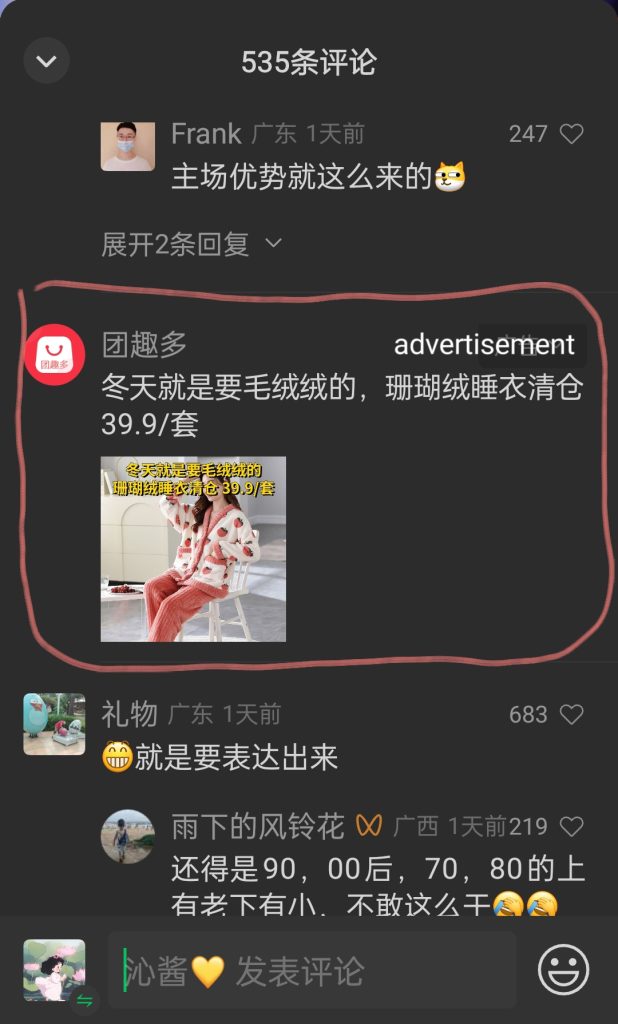 Advertisement in the comment area
Lots of apps have begun to adjust their direction to please female consumers. For instance, the online sellers on Taobao provide detailed, attractive and comprehensive product information as possible in various ways because women pay attention to the aesthetic appearance when shopping, and are highly sensitive to visual elements. (Yang & Huang, 2015) Even Taobao-style customer service is popular, because friendly language and warm emoticons can bring good psychological feelings to women and ensure smooth and pleasant communication. (Yang & Huang, 2015) Taobao-style customer service generally uses "dear" or "honey" to address customers, answers all the questions, and is almost 24 hours online. This feminine language strategy can not only be loved by women, but also be widely accepted in daily life, which brings great psychological and cultural influence. (Yang & Huang, 2015) Most people evaluate Taobao style as positive adjectives such as "friendliness", "cuteness" and "politeness".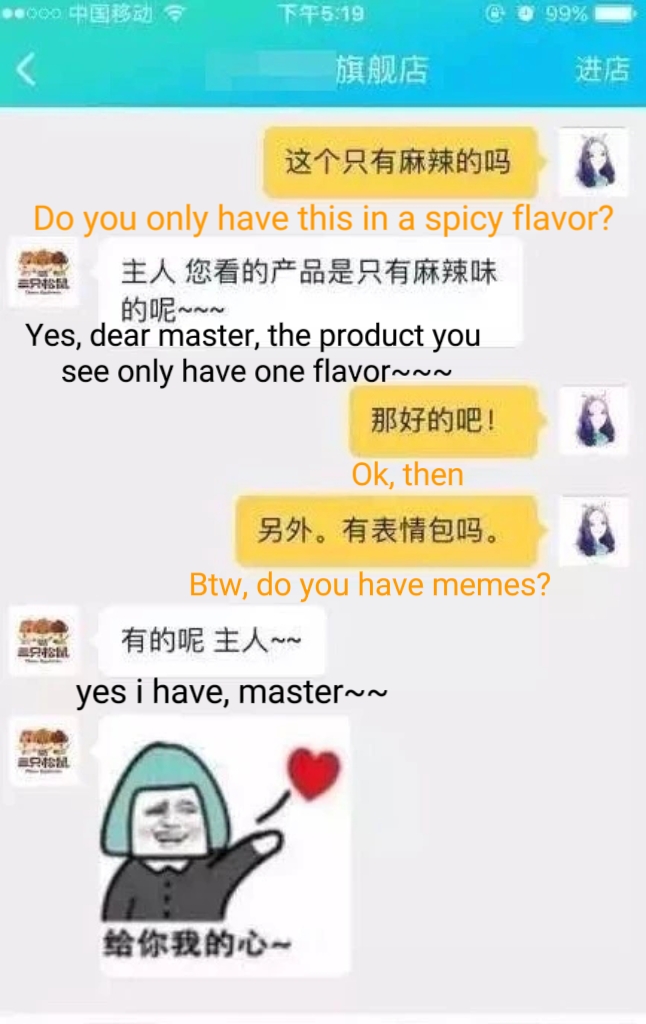 Moreover, according to The data of QuestMobile in 2023, female are the main force of luxury consumption and beauty consumptions, and brands increase their exposure in public channels through celebrity endorsements and content planting, while developing private channels to retain users. At the same time, many brands also pay special attention to the marketing of festivals. In these days, they choose to use gifts, discounts or create hot topics for women to arouse the sense of value identity of female users.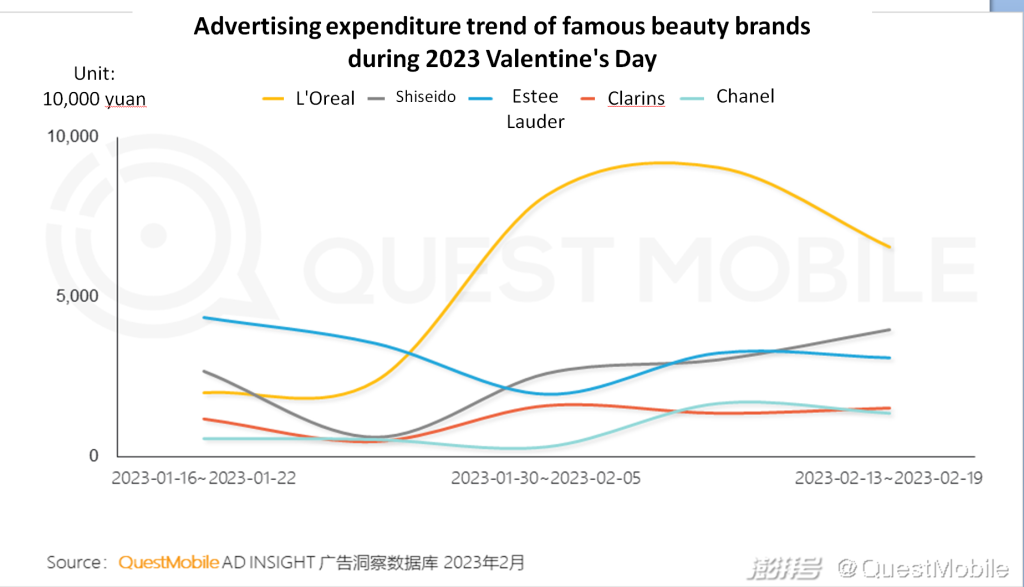 It is obvious that there is a very strong export of values aimed at women on the Internet nowadays. For example, independent women should buy expensive bags for themselves, and women should travel more and stay in luxury hotels. Although the data of China National Bureau of Statistics (2023) also shows that women in China are more independent than before, this propaganda of independence is only a means for merchants to promote consumption. The same is true of the "pink economy" related to the beauty industry, which is often the most noticeable classification of female consumption. Bordo (2003) suggested that beauty consumption is closely related to women's body image, and they are often required by society to reach certain body standards. This social pressure urges them to buy products to improve, adjust and even "repair" their bodies, and this demand for repair and adjustment has become an important driving force for business activities. (Bordo, 2003) McRobbie (1991) pointed out that when women choose to buy a specific product or brand, it is not only to meet the actual needs, but also to express their values, aesthetics and social status. They convey their personal characteristics and the groups they belong to through consumption, which shows that consumption is not only an economic behavior, but also a social and cultural behavior, and the expression of personal identity, reflecting women's thinking and choice of their own position and role in society. (McRobbie, 1991)  Recently, more and more voices against appearance anxiety have also appeared on the Internet in China. On the Chinese version of tik tok, an anti-appearance anxiety topic has reached 130 million views. Therefore, the consumption for women has become the main goal of many sellers of Internet marketing.
In conclusion, although online marketing is more convenient and low-cost than traditional marketing, and big data makes the target audience clearer, consumer culture and advertising aimed at women are becoming more obvious in China.
Reference List:
Media References (3):
QuestMobile. (2023, March 7). "Insights into 'She Economy' in 2023: A Report." The Paper. Retrieved from https://www.thepaper.cn/newsDetail_forward_22164582
Li, W. (2015, May 20). Jack Ma: Women Become the Main Force – Grabbing Women is Grabbing Consumption. Huanqiu. Retrieved from https://tech.huanqiu.com/article/9CaKrnJLdrX
National Bureau of Statistics. (2023). Insights into the Power of "Her": Trends in Online Consumption among Chinese Women – 2023 Report (Report No. 100). Digital Publishing.
Academic references (8):
Qing, H., Deng, J., & Fu, D. (2021). Research on Network Marketing Reform under the Background of Big Data. Journal of Physics: Conference Series, 1744(3), 032006. doi:10.1088/1742-6596/1744/3/032006
Shi, K., De Vos, J., Yang, Y., & Witlox, F. (2019). Does e-shopping replace shopping trips? Empirical evidence from Chengdu, China. Transportation Research Part A: Policy and Practice, 122, 21-33. doi:10.1016/j.tra.2019.01.027
Yang, Y., & Huang, S. (2015). Study on the Language Strategies of Network Marketing to Women: Taking Taobao Style as an Example. Asian Social Science, 11(7), 43-50. doi:10.5539/ass.v11n7p43
Bruckermann, C. (2021). Network marketing and state legitimacy in China: Regulating trust from physical workplaces to virtual spaces. Economic Anthropology, 8(1), 86–101. https://doi.org/10.1002/sea2.12201
Richards, J., & Li, M. (2018). The Chinese E-Commerce Search Advertising Business: A Case Study of Taobao. Contemporary Management Research, 14(2), 121-142. https://doi.org/10.7903/cmr.18285
Li, Q., Zhu, Y., & Xiao, X. (2011). A business opportunity in the e-era: Apparel network marketing. In MSIE 2011 (pp. 48-51). IEEE. https://doi.org/10.1109/MSIE.2011.5707441
Lin, S., & Shen, Y. (2011). Taobao Data on Women's Apparel Online Sales of Consumer Behavior Analysis. In 2011 International Conference on Internet Technology and Applications (pp. 1-4). Wuhan, China: IEEE. DOI: 10.1109/ITAP.2011.6006441.
McRobbie, A. (1991). Feminism and Youth Culture: From 'Jackie' to 'Just Seventeen'. Palgrave Macmillan.