In the wake of Trump's suspension, many wondered whether Facebook would eventually reinstate the former U.S. president. Today's announcement gives a clear answer.
In a decisive move in recent days, Facebook's operating committee, which confirmed the continuation of Trump's ban on the platform.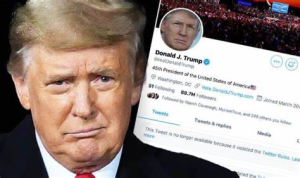 The widespread controversy surrounding Donald Trump's presence on Facebook is ultimately decided by the company's operating committee. They decided to maintain the previous ban, which banned Trump from using the platform.
As expected, reaction to the news was divided, with supporters of the decision praising Facebook for its stance against misinformation, while critics argued the decision violated free speech.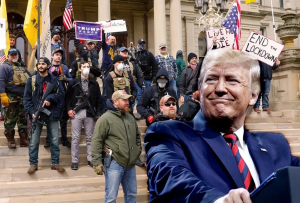 https://www.salon.com/2020/04/20/trump-and-the-astroturf-protests-an-ugly-cynical-new-strategy-to-divide-america/
Labels: the Internet, politics, news analysis
#Facebook #protesters #freedom of speech #false statement #Trump #Public opinion #Suspension
Reporter: Carol Li (520021750), Stella Tang (520021978), Yixuan Zhang (520075409), Xin Zhou (520398685)