By Andy Chi/ Kevin Xu/ Hongjun Zeng
Sharing economy companies like Airbnb and Uber, GoFundMe and DoorDash are disrupting a number of different industries and raising policy and regulatory questions around the globe. As users adopt the popular new tools, others are asking that governments step in to regulate the new businesses.
Communities, organizations, and competitors are increasingly impacted by sharing economy businesses that both make our lives easier and introduce risks and concerns. Residents complain when neighbors turn homes into short-term rentals, and some businesses, like taxis, argue that online tools present unfair competition.
Unsurprisingly, we're experiencing disruption as app-based businesses experience rapid growth and threaten established markets. The speed of technology has helped these new businesses launch, and cultural changes during the pandemic meant that many customers turned to new online tools to meet their needs. All of this is happening quickly compared to traditional business evolution.
Related stories
Though the pandemic has subsided, economic forecasts indicate that sharing or third-party services are expected to continue their phenomenal growth. One example, from Insider Intelligence research, forecasts a 14.8% year-over-year increase in U.S. digital grocery sales, reaching $160.91 billion in 2023.
As these nascent industries expand and continue to evolve, it is essential that global business leaders and legal and business scholars identify what role they can play in the growth and regulation of the sharing economy. In particular, academic researchers offer a skillset that can help policymakers look past the anecdotal and focus on the realities of how the sharing economy business impacts the community.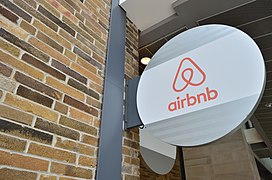 GoGet was one of Australia's leading car-sharing companies, providing an innovative transportation solution that allowed individuals and businesses to access vehicles on-demand without the need for car ownership. It was founded in 2003 and had expanded its operations to various cities across Australia, including Sydney, Melbourne, Brisbane, and Adelaide.
How it Worked: 
GoGet members could book vehicles, such as cars and vans, for short periods of time, typically by the hour or day. The company maintained a fleet of vehicles strategically located throughout its service areas, making it convenient for members to find and use a vehicle whenever needed. Members could reserve vehicles through a mobile app or website, pick them up from designated locations, and then return them when finished.
Membership: 
To use GoGet, individuals and businesses had to become members by signing up for a membership plan. Members typically paid an annual fee and then paid for the time and distance they used the vehicles. The pricing structure often included fuel, insurance, and maintenance costs, which made it a cost-effective alternative to car ownership for many.
In a UNSW article 'The Case of GoGet: How Technology Turbo-Charges a Car-Sharing Start-up,' was mentioned that, 'Today, according to GoGet, the existence of the car-sharing service across Sydney means 10,000 fewer cars clog the city's streets.' The key steps, processes, and milestones in the company's development are outlined in 'Cultivating Technology-Enabled Collaborative Consumption: A Case Study of GoGet in Australia,' a new conference paper co-authored by Felix Tan, a lecturer in the School of Information Systems, Management, and Technology at UNSW Business School.
However, the larger understanding of the paper is to shed light on how technology plays an evolving role in enabling a start-up like GoGet to achieve and maintain its goals.
"The reason collaborative consumption of cars has boomed is because it is environmentally beneficial. It helps solve the social problem of traffic congestion in cities," says Tan. "Collaborative consumption of goods and services has been around for a long time. But today people are hyper-connected in a digital economy. The version of collaborative consumption that has taken off is unique in its intensity and connectedness."
Introduction of Uber
Uber is a multinational transportation network company that has revolutionized the way people move around cities worldwide. Founded in 2009, Uber has become synonymous with on-demand transportation, offering a convenient and efficient platform connecting riders with drivers through a mobile app. Whether you need a ride to work, a night out, or an airport transfer, Uber provides a range of options, including UberX, UberPool, UberXL, and more, catering to various preferences and budgets. With its user-friendly app, cashless payments, and real-time tracking, Uber has transformed urban mobility, making it easier, safer, and more accessible for millions of people around the globe.
The Early Years
In 2009, Camp was still CEO of StumbleUpon, but he began working on a prototype for UberCab as a side project. By summer of that year, Camp had persuaded Kalanick to join as UberCab's "chief incubator." The service was tested in New York in early 2010 using only three cars, and the official launch took place in San Francisco that May. The company soon shortened its name to Uber.
From 2015 to Today
In July 2015, Uber became the most valuable startup in the world, valued at $51 billion after its funding rounds. In June 2016, Uber then raised a further $3.5 billion from Saudi Arabia's sovereign wealth fund.
In April 2017, Uber opened up about its finances for the first time to Bloomberg and reported a global loss of $3.8 billion for 2016. This included losses from its China business, which it sold in the summer of 2016—without it, net adjusted losses were $2.8 billion.6
By the following year, the firm's valuation had been knocked down from a lofty $68 billion to $48 billion. In 2018, Japanese conglomerate SoftBank Group, along with a group of investors including Dragoneer Investment Group, successfully bid for 20% of Uber's stock at this lower valuation, a 30% discount on the last valuation figure. The deal reportedly gave SoftBank a 15% share in the company, while Uber got a powerful ally in Asia that could help turn the tide for it after a few very public missteps. The remaining shares reportedly went to other investors in the group.
This period was also marked by other challenges, including the fatal crash of a self-driving vehicle from Uber's fleet. Additionally, in August 2018, New York City Council voted to put a pause on new licenses issued to ride-hailing services such as Uber and Lyft.7 Uber's May 2019 IPO made history as the biggest first-day dollar loss in IPO history in the United States. At one point, Uber was valued at $120 billion by Wall Street analysts, which would have made it the largest company ever to debut on the stock market. After the IPO, it was valued at about $69 billion—just over half of its high-hopes IPO.