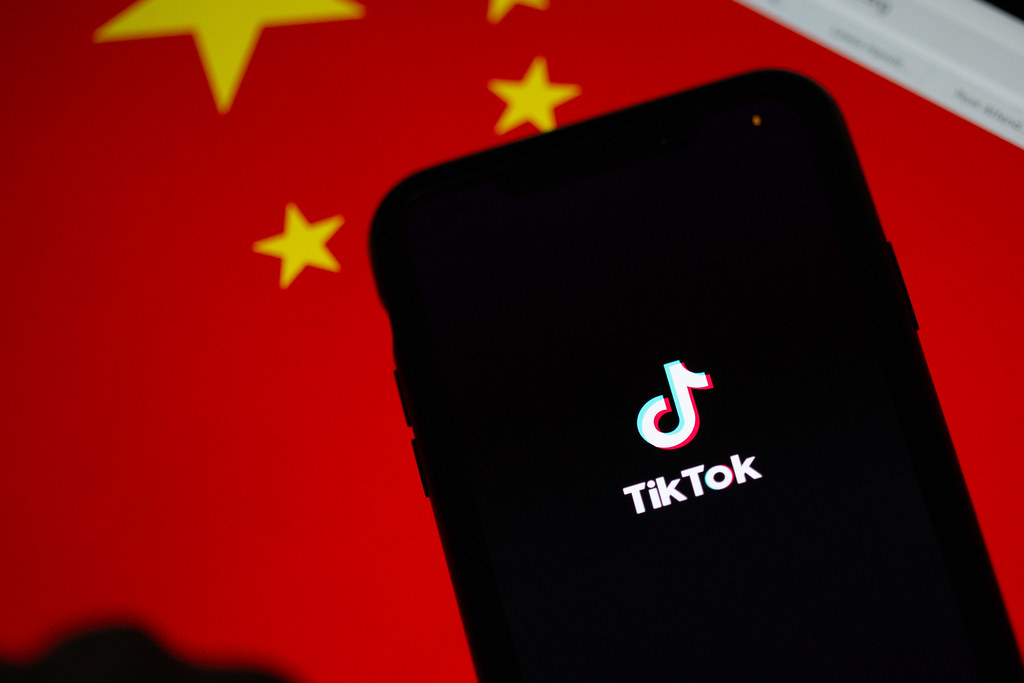 "TikTok" by Solen Feyissa is licensed under CC BY-SA 2.0.
The cyber-information war has become a symbol of the geopolitical showdown in the new era. Among other things, attention and vigilance will be paid to online platforms that endanger national security. Information barriers are broken through imported overseas platforms, and the flow of information is more difficult to control. Therefore timely internet regulation is necessary to stop data security risks. In recent years, Tiktok, founded and operated by China's ByteDance, has been accused by the U.S. government of infringing on national security, and a number of sanctioning acts have been enacted against Tiktok. Due to the long history of political conflict between the US and China, the conclusion of whether internet platforms actually endanger national security has been questioned on many fronts, and the government's use of political power to stir up commercial wars has become an argument for the opponents.Therefore, using the national security rationale as an explanation for internet regulation is both devious and plausible. Tiktok, as a Chinese social software that has successfully captured a significant share of the US social platform, is iconic to study.
"So do data security risks really exist? Should users be worried that the TikTok app will be deleted from their phones?"
Tiktok is a rising star in social apps, and even though it was only launched in 2017, it now has over 2 billion downloads, making it one of the most downloaded apps of the last decade. The algorithmic form of short videos is an innovation of its time, making the times revisit an alternative model of entertainment. It follows the logic of ephemeral consumption, which allows people to enjoy pleasure in a timely manner, while at the same time harbouring the addictive mechanisms of "digital cocaine" (Schellewald, 2021).
The background of US-China relation
Why the United States is so afraid of tiktok's entry into the U.S. market needs to be recognised in the context of the previous diplomatic relations and politics between China and the United States. First, there are economic ties and technological decoupling in the US-China relationship. China is the world's second largest market and the largest PPP GDP market and supplier of exports. (Zhang, 2023) The Chinese market plays a key influence on the survival of US high-tech companies. The rise of China is undoubtedly a major challenge to U.S. hegemony. In addition, according to the analysis of the sample reports, 74% of the US mainstream media reported news about China's human rights and domestic governance in a critical and negative manner. (Chen & Garcia, 2016). Such coverage exacerbates misunderstandings and tensions between the two countries and reduces the trust that has been built between them . As a result, economic threats and prejudices affect the formulation of U.S. policy towards China, and the emergence of Tik Tok has highlighted the U.S. stereotype of China as a "China Threat". The power of discourse has always been in the hands of the US media and top executives. The introduction of Tiktok has weakened the influence of top executives over the general public and reversed the stigma attached to China in the US. This has allowed the public voice to express itself freely under the management of this multinational corporation. This is why the U.S. sanctions against tiktok have provoked anger in the U.S. over the government's "suppression of free speech." Therefore, Chinese media also emphasised that the Tiktok dispute is not a commercial dispute but political. (Miao, 2023) Overall, tiktok will receive vigilance and harsher management from the US government in this context of political tension.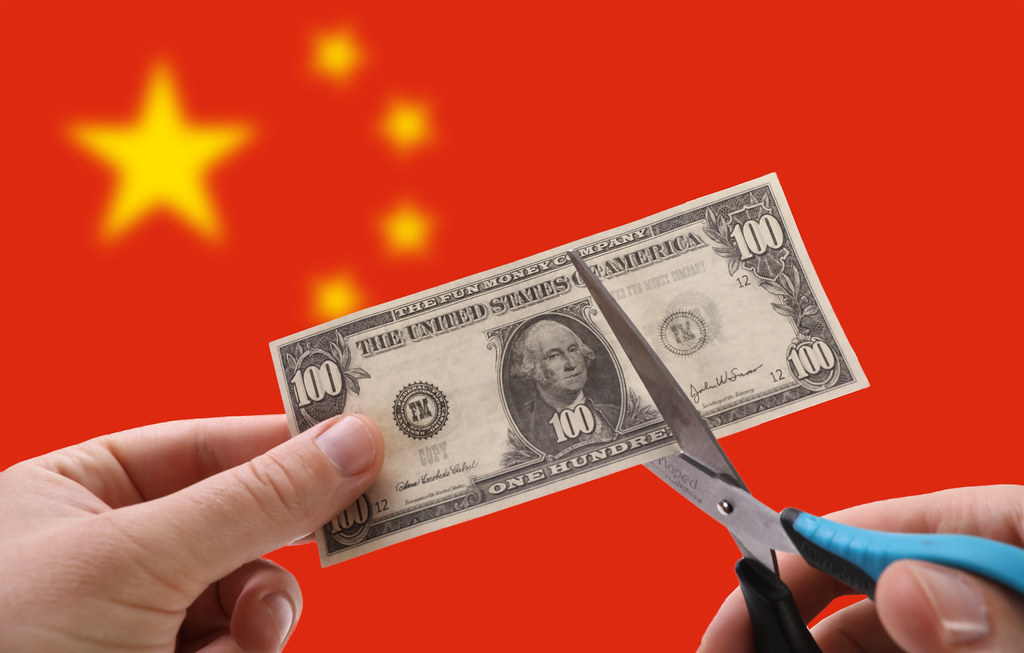 "Hand with scissors cutting a dollar bill with the flag of China in the background" by focusonmore.com is licensed under CC BY 2.0.


Government Intervention

In August 2020, Trump announced the Tiktok ban to reporters, and issued an emergency executive order against Tiktok. The order, Executive Order on Addressing the Threat Posed by TikTok, makes it so that all companies operating in the United States are prohibited from engaging in any transactions with ByteDance. Considering the sensitive personal data of U.S. citizens, ByteDance is required to sell or transfer Tiktok to Oracle within 90 days. (Anupam, 2022). The impromptu policy, which lacks transparency and substantial justification, hints at the urgency of seizing big data as a key strategic material. The emergence of Tiktok has undoubtedly grasped more market initiatives. As a result, data privacy and discourse censorship have become the trigger for a national security threat theory. Trump considers Tiktok's learning of IP addresses and obtaining accurate location information or browsing history as commercial espionage conducted by China, and intrusive extortion and predatory behaviour. On a more serious note, Tiktok may involve the manipulation of ideas through algorithmic recommendations.Tiktok tends to retain information that favours the Communist Party of China (CPC) and removes content that does not conform to Chinese values. (American Journal of International Law, 2021) This creates a barrier to information and shapes the views and opinions of users to a certain extent.However, these arguments rely on the subjective judgement that Tiktok is a political tool for the existence of China's position and thus a threat to national security.

The U.S. government follows and perpetuates two main lines of governance that are more systematically and effectively responsible for cybersecurity assessment, regulation, and distribution of authority in the United States.

1. Using the powers granted to the executive branch under the International Emergency Economic Powers Act (IEEPA) to impede Tiktok's operations in the United States
2. Using the Committee on Foreign Investment in the United States (CFIUS) to force a change in TikTok's ownership.
(American Journal of International Law, 2021, p. 125)

The initial US ban on Tiktok ended with Biden's succession, but Biden proceeded to tighten controls on foreign software companies to ensure that no "second" uncontrollable piece of overseas software would jeopardise national security. At a time of critical regulation, the Biden administration reactivated CFIUS regulation in response to Buzzfeed's report that an internal ByteDance employee had admitted to accessing U.S. user data and using IP addresses on several previous occasions, and built on that by signing a bill that prohibited federal employees from using Tiktok on government equipment. (Hutchinson, 2022) This represents the first time that Tiktok has been used by federal government employees on government equipment. This represents a lack of coordination between China's cybersecurity laws and Tiktok's operations overseas, and Tiktok's credibility has been challenged once again.
TikTok Chief Executive Officer Shou Zi Chew's hearing on TikTok, Inc. desperately tried to prove to the U.S. Tiktok's efforts to address national security concerns.TikTok v. Trump, TikTok's ByteDance challenged all of the injunctions outlined in the Department of Commerce order In TikTok v. Trump, TikTok's ByteDance challenged all of the bans listed in the Commerce Department's order, claiming that they were "a gross abuse of IEEPA's authority" (American Journal of International Law, 2021). In response to the leak, Tiktok representatives said that Tiktok was already transferring U.S. user data to Oracle in the U.S. and that it would delete all data stored by non-Oracle companies. It also agreed that all access to the data would be given to a US data security company to take over. Further, Tiktok denies that it controls public opinion or avoids sensitive issues; Tiktok's content is reviewed by a private review team, ensuring no government bias, while individuals can complain about Tiktok's content through other platforms for regulatory purposes. In turn, Tiktok has committed to removing content and accounts involving intentional falsehoods like COVID-19 and vaccines. (Stanton, 2023) Tiktok, despite regulating itself in accordance with accountability, localising data and working with US companies to face challenges with a desire to be transparent and factual, was still unable to allay US concerns in terms of acknowledging the necessary links to the Chinese government and uncertainty about the future direction of the format. But in general, the U.S. side should also abide by international rules of fairness, openness and non-discrimination.
The rise of TikTok and its subsequent entanglement in U.S.-China national security issues is a compelling case study of the evolving Internet regulatory landscape and its far-reaching implications for national security. In essence, the TikTok controversy highlights the delicate balance that governments around the world must strike between protecting citizens' data and upholding the principles of free expression and innovation in the digital age. Against a backdrop of information warfare and political conflict, TikTok has come to symbolise the complex relationship between the internet, national security and geopolitics. The U.S. government's multifaceted concerns about TikTok's impact on national security manifested themselves in concerns about data privacy, the potential for censorship or manipulation of public opinion, and broader anxieties around Chinese influence in the tech world. tikTok attempted to respond to the U.S.'s two-stage sanctioning of tiktok by upholding its commitment to data security, transparency, and freedom from political influence. In an increasingly interconnected world, regulation of the internet will continue to be a key factor in shaping national security strategies, a complex and ongoing challenge for governments and societies around the world.
Reference
Schellewald, A. (2021). Communicative Forms on TikTok: Perspectives From Digital Ethnography. International Journal of Communication, 15, 1437–1457.
Zhang, K. H. (2023). U.S.-China Economic Links and Technological Decoupling. The Chinese Economy, 56(5), 353–365. https://doi.org/10.1080/10971475.2023.2173399
Chen, X., & Garcia, F. X. (2016). US-China Relations: A Media Perspective. International Journal of China Studies, 7(1), 79–98.
Miao, W., Huang, D., & Huang, Y. (2023). More than business: The de-politicisation and re-politicisation of TikTok in the media discourses of China, America and India (2017–2020). Media International Australia Incorporating Culture & Policy, 186(1), 97–114. https://doi.org/10.1177/1329878X211013919
Chander, A. (2022). Trump v. TikTok. Vanderbilt Journal of Transnational Law, 55(5), 1145–1175.
United States Pursues Regulatory Actions Against TikTok and WeChat Over Data Security Concerns. (2021). The American Journal of International Law, 115(1), 124–131. https://doi.org/10.1017/ajil.2020.98
Hutchinson, A. (2022). TikTok Announces Full Merger of US User Data to US-Based Systems, Amid New Reports of Chinese Access. Social Media Today, http://ezproxy.library.usyd.edu.au/login?url=https://www.proquest.com/trade-journals/tiktok-announces-full-merger-us-user-data-based/docview/2680450528/se-2
Stanton, L. (2023). TikTok CEO Offers Data Security Commitments Amid Bipartisan Criticism, Calls to Ban Platform. Telecommunications Reports, 89(6), 3-6. http://ezproxy.library.usyd.edu.au/login?url=https://www.proquest.com/trade-journals/tiktok-ceo-offers-data-security-commitments-amid/docview/2794908896/se-2