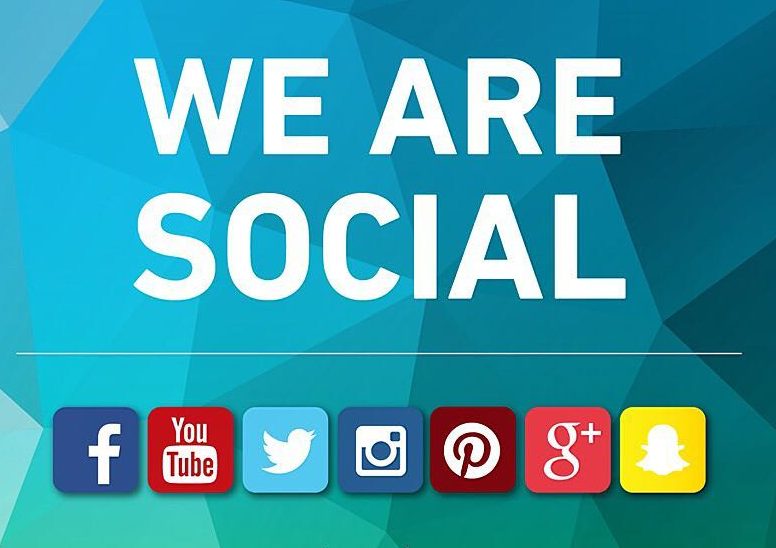 "Like & follow US on all social media platforms! #wearesocial#instagram#twitter#googleplus#snapchat#facebook#youtube#twitter#pinterest#RFID#NFC#IOT#tragging#traggers. Linkedin >> https://goo.gl/0Ljcyp Youtube >> https://goo.gl/XrKk5g Twitter >> https://goo" by We Are Social is licensed under CC BY 2.0.
Introduction
Commercial advertising on online platforms is essential in the digital age, enabling the growth of the platform economy and having an enormous effect on the evolution of the advertising market, consumers, and the media sector. Google is the market leader among the top 10 search engines in the world, with close to 80% of the share. Google advertisements are a quick way to attract visitors since, by matching the search terms, they can result in a lot of exposure for the website in a short amount of time. However, in recent years, a growing number of poor quality advertisements have gained more and more exposure online, even negatively impacting the user experience. As a result, I believe there is a pressing need for a a change in the way commercial advertisements are posted on social networks. Transparency and openness, which may successfully meet the needs of users, advertisers, and publishers, are the basis of commercial advertisements. In the following article, I will talk about what kind of policies Google has enacted to regulate Internet advertising; the mechanics of social media advertising; and the policies of Australia on media advertising.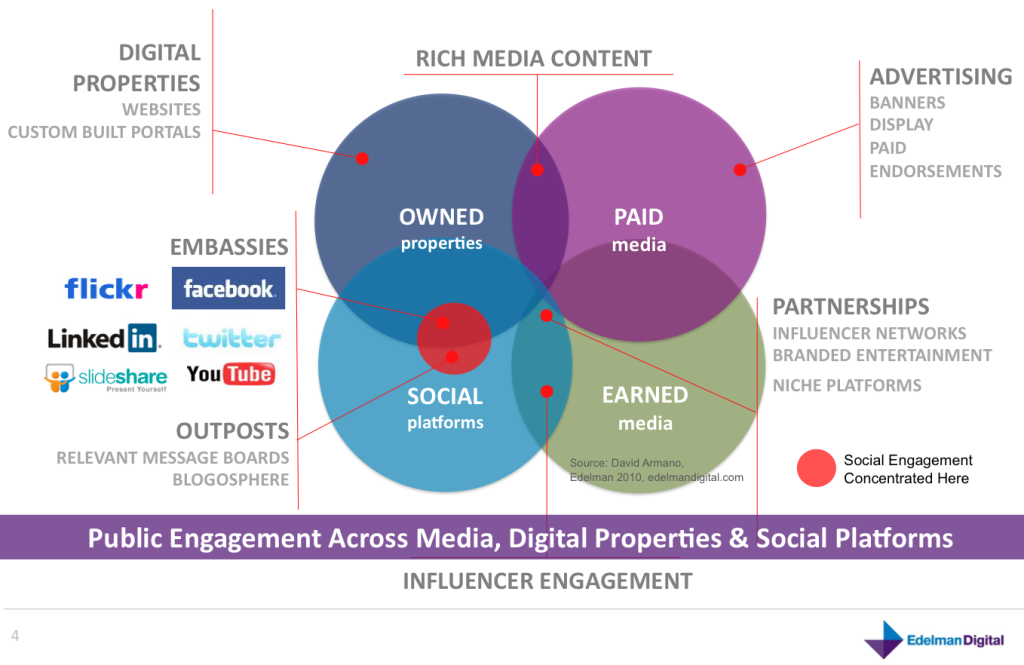 "Public Engagement Across Media, Digital Properties & Social Platforms" by David Armano is licensed under CC BY 2.0.
Google Policy Updates
Social media platforms have become one of the main channels for advertising, not only generating huge revenues for social media companies, but also providing advertising opportunities for businesses (Barrio-García, 2020, p. 73). Social media platforms provide a highly accurate method of ad targeting, allowing advertisers to pinpoint their target audience based on multidimensional data such as users' personal information, interests, behaviours, and geographic location (Kininmonth & Lobato, 2023, p. 3073). Google, which holds a significant position in the advertising space, has recently proposed a new regulation policy for the publication of commercial adverts on online media platforms.
According to Google Ads Policies
YouTube advertising requirements are updated
Google has updated the YouTube Ad Requirements on 15 August. The update improves the layout of the page and clarifies the appeal channels through which advertisers who believe a rejected ad meets the YouTube Ad Requirements can appeal the rejection decision.
"Gambling and Gaming" Policy Updates
In August 2023, Google will update the Google Ads "Gambling and Gaming" policy for the United States. Operators licenced in at least five states in the United States will be able to apply for certification, which will allow them to run national ad promoting sports betting on YouTube.
Advertiser targeting update
Must not be directed at users under 21 years of age.
Must warn of the dangers of gambling addiction and provide information on how to help on the landing page or in the advertised material.
Must comply with all state-specific laws and regulations.
Trademark Policy Update
The ability to use specific trademarks in advertisements depends on a number of factors. In addition to the factors described in the Google Policy Centre, trademark owners will need to submit a valid complaint to Google for these policies to apply.
Requirements for Children Content
Advertisers are not permitted to place personalised ads on content created for children.
Editorial and Technical Policies
Google requires that all adverts, additional information, and destination pages meet high professional and editorial standards. Adverts should not be overly broad, vague, such as "buy products here", or use fancy words, numbers, letters, punctuation, or symbols.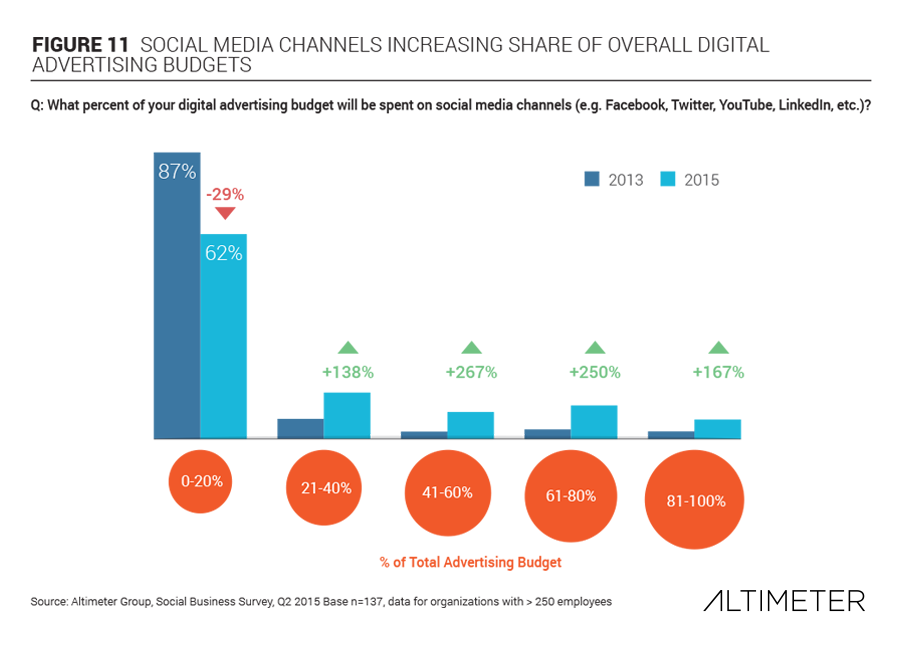 "The Rise of Social Media Advertising" by Altimeter, a Prophet Company is licensed under CC BY-NC-SA 2.0.
The mechanics of social media advertising

https://www.wordstream.com/blog/ws/2022/07/18/social-media-advertising
According to McCormick (2023), social media marketing includes social media advertising in which you employ sponsored media to advertise your company on any of its numerous platforms. Additionally, known as paid social. On social networks, you can target audiences, interests, and behaviours as opposed to just keywords and terms as with paid search (Aslam, 2017, p. 1651). The revenue model of digital advertising is paid advertising. Social media advertising is monetised through the sale of advertising space, usually billed on a per ad click (CPC, Cost Per Click) or per thousand displays (CPM, Cost Per Mille) basis. Search engines such as Google and Bing monetise through advertisements on search results pages. Advertisers bid for ads for specific keywords, and the ads are displayed when users search for those keywords. The payment method is usually CPC, where advertisers pay only when a user clicks on an advert. Some digital advertising platforms monetise through affiliate marketing. For instance, a blogger may incorporate affiliate links into his or her writing, and if a reader uses those links to make a purchase, the blogger will be rewarded.
In-app purchases for ads are how mobile apps are made to be profitable. Users can purchase upgrades or virtual goods through in-app purchases, which allow developers to profit from their apps by showing advertisements. Some digital advertising networks collect large volumes of user data, which are then analysed and sold to marketers. This helps advertisers better understand their audience to improve advertising targeting. Some platforms partner with brands for special events or sponsored content, which can also be a profitable model. All of these exemplify the behind-the-scenes mechanics of operating commercials under social networking sites.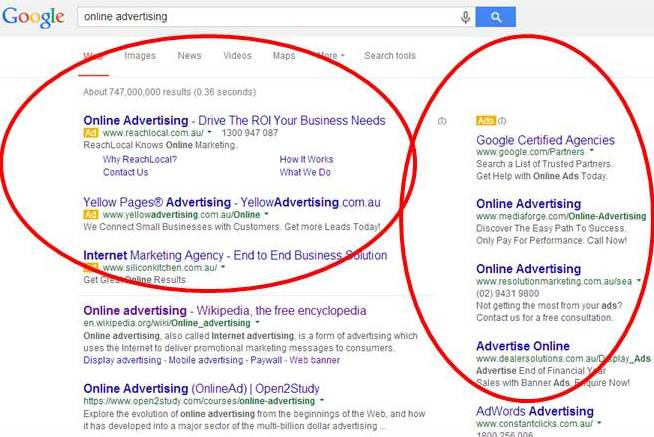 "Search Engine Online Advertising" by Vanguard Visions is licensed under CC BY 2.0.
The policies of Australia on media advertising
Australia also has a number of regulations and laws on media advertising that encourage moral business behaviour, consumer security, and responsible use of advertising on media platforms. Online advertising is subject to regulation by the Australian Competition and Consumer Commission (ACCC), which also ensures that no misleading or false statements are made. Additionally, ACCC Social media promotions emphasises privacy concerns and data security in relation to digital advertising.
Businesses should ensure that the data they provide on social networks are true, precise, and verifiable.
Businesses are forbidden from publishing inaccurate or deceptive material on social media, and they are also responsible for any posts and comments made on their own social media accounts that may be false or misleading.
Businesses should keep an eye on their social media sites. User posts that are fraudulent or deceptive should be deleted or addressed.
Not only that, relevant audiences must "be able to distinguish clearly between the ad itself", according to the Australian Association of National Advertisers (AANA) Code of Ethics. The Code of Ethics is a tool for industry self-regulation that aims to ensure that marketing and advertising messages are morally right, appropriate, honest and truthful, and are founded on a feeling of duty and obligation to the public.
The advertiser or marketer maintains a reasonable level of control over the advertising or marketing communications.
To promote a good or service, a person or a business, the advertisement or marketing message somehow draws the public's attention. For companies and website operators, it is a priority to familiarise themselves with the relevant laws and regulations, not only to reduce unnecessary disputes (e.g. partnerships and paid brand advertising), but also to protect themselves. This is because we cannot rule out the possibility of others defaming or slandering.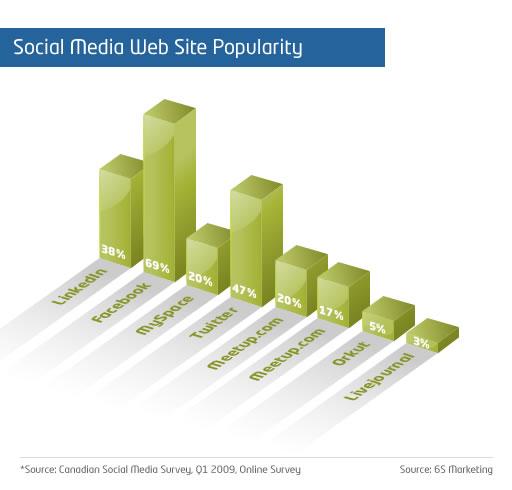 "Social Media Networking Website Popularity" by 6S is licensed under CC BY-NC 2.0.
Conclusion
Google dominates the global arena. As we explore the subject of Internet advertising, it is important to look at the Google policy, the workings of social media advertising, and the legal framework in places in Australia. Our lives are increasingly reliant on digital platforms, and the ethical and responsible regulation of commercial advertising is not only an issue of public policy but also a strategy that is advantageous to all parties involved. We need to put users at the centre and listen to ideas to ensure that online commercials are and continue to be better aligned with the needs of users, advertisers and the wider media industry. The future is the Internet and commercials. Creators and users need to work together to build a future that belongs to users across all platforms.
Reference
Aslam, B., & Karjaluoto, H. (2017). Digital advertising around paid spaces, E-advertising industry's revenue engine: A review and research agenda. Telematics and Informatics, 34(8), 1650-1662. https://doi.org/10.1016/j.tele.2017.07.01
Australia Competition & Consumer Commission. (2023). Social media promotions. https://www.accc.gov.au/business/advertising-and-promotions/social-media-promotions
Barrio-García, S., Muñoz-Leiva, F., & Golden, L. (2020). A review of comparative advertising research 1975-2018: Thematic and citation analyses. Journal of Business Research, 121, 73-84. https://doi.org/10.1016/j.jbusres.2020.08.023
Google. (2023). Google Ads Policies. https://support.google.com/adspolicy/answer/6008942?sjid=18360607768474058873-AP&visit_id=638312977677685605-3462051162&rd=1
Kininmonth, S., & Lobato, R. (2023). Partners, Competitors, Frenemies: How Australian Advertising Professionals Understand the Market Power of Facebook and Google. International Journal of Communication (Online), 17, 3072-3090.
McCormick, K. (2023). Social Media Advertising in 2023: Costs, Types, Tips & Top Channels. https://www.wordstream.com/blog/ws/2022/07/18/social-media-advertising
Torcaio, T. (2022). A guide to social media marketing regulation for businesses and influencers. https://hwlebsworth.com.au/a-guide-to-social-media-marketing-regulation-for-businesses-and-influencers/
YouTube. (2016). Social Media Advertising. https://www.youtube.com/watch?v=HC-tgFdIcB0