---
Why is self-governance necessary?
How Platforms Self regulate and Freedom of Speech
Godwin (2003) highlighted that people in the cyberspace frequently have more power. Compared to societies where speech is restricted, it is better for everyone to be able to freely express themselves. Instagram demonstrates that limiting undesirable content such as hate speech may encourage people to share themselves more actively on the platform. It aspires to continually improve the platform environment in order to make individuals feel more liberated. Its new feature can identify and prevent the appearance of aggressive comments.
Instagram's Community Guidelines
In summary, issues such as gender discrimination, terrorism, and fake news are issues that social media platforms need to constantly reflect on and address. Freedom of speech is not absolute freedom for people. People have to take responsibility for all content they publish, and media platforms such as Instagram also need to efficiently self-regulate and review all content to ensure that the public is not threatened.
Challenges: Platform self-regulation and commercial interests
Instagram's business plan is to monetize its data and profit from it through posts and interactions between users (Blakely & Balaish, 2017). Therefore, for media platforms themselves, if users' content is excessively restricted, people's thoughts, emotions, and behaviors will not only be constrained, but may also lead to users' doubts about platform censorship, then even reduce the use of media platforms. Platforms may also frequently face malicious reporting and other behaviors from individuals, leading to unnecessary restrictions and forced removal of certain content. These challenges can lead to controversy and dissatisfaction, thereby reducing platform profits.
It can be seen that the self-regulation of the platforms should balance users' freedom of speech with commercial interests and needs. They should ensure that the review policy is clear and transparent, that is, to present the specific content and process of the review to the public, so that people can understand what content is encouraged to be published, and what content should be prohibited in a timely manner. In short, user satisfaction and security need to be taken into account in order to provide the public with more freedom to express themselves.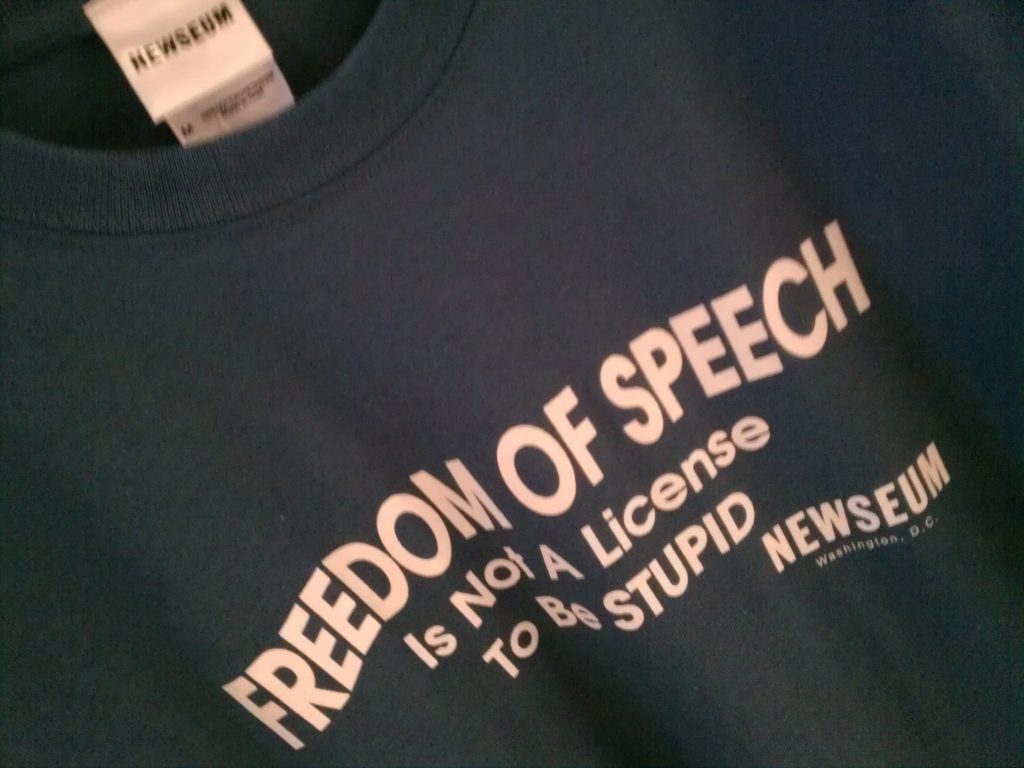 In conclusion, protecting users' right to freedom of speech and platform self-regulation are crucial for modern media platforms. On the one hand, social media such as Instagram should strictly scrutinize content such as negative comments, false news, terrorism, and pornography on the platform. This behavior not only protects users from threats, but also allows users, including some commercial companies, to trust the platform more and encourage people to actively participate in interaction and communication. From another perspective, freedom of speech is not unlimited freedom for users. They need to have a strong sense of self-discipline and publish content that is positive and helpful to society and even the world. In the future, all platforms like Instagram may still provide enough or even more space for freedom of speech under strict self-regulation, but they need to continuously improve their technology to reduce false positives in censorship, improve accuracy and transparency.
---
References
Blakely, J., & Balaish, T. (2017, August 14). Is Instagram going too far to protect our feelings? CBS News. https://www.cbsnews.com/news/inside-instagram/
Common Sense Media. (2018, September 10). Negative social media effects according to teenagers in the United States as of April 2018, by emotional well-being. Statista. https://www.statista.com/statistics/934121/negative-social-media-effects-usa-teenagers-emotional-well-being/
Community Guidelines. (n.d.). Instagram Help Centre. Retrieved September 23, 2023, from https://help.instagram.com/477434105621119/?helpref=uf_share
Gillespie, T. (2018). All Platforms Moderate. In Custodians of the Internet : Platforms, Content Moderation, and the Hidden Decisions That Shape Social Media (pp. 1–23). Yale University Press. https://doi.org/10.12987/9780300235029
Godwin, M. (2003). A New Frontier for Free Speech and Society. In Cyber Rights: Defending Free speech in the Digital Age (pp. 1–23). MIT Press. https://books.google.com.au/books?id=_eQPbYnJ1Q0C&pg=PA1&source=gbs_toc_r&cad=2#v=onepage&q&f=false
Lorenz, T. (2018, October 10). Teens Are Being Bullied "Constantly" on Instagram. The Atlantic. https://www.theatlantic.com/technology/archive/2018/10/teens-face-relentless-bullying-instagram/572164/
We Are Social, DataReportal, & Meltwater. (2023, January 26). Distribution of Instagram users worldwide as of January 2023, by age and gender. Statista. https://www.statista.com/statistics/248769/age-distribution-of-worldwide-instagram-users/
Wikipedia. (2019, September 14). Kevin Systrom. Wikipedia; Wikimedia Foundation. https://en.wikipedia.org/wiki/Kevin_SystromWikipedia. (2023, September 21). Douglas Rushkoff. Wikipedia; Wikimedia Foundation. https://en.wikipedia.org/wiki/Douglas_Rushkoff
---