On March 23, 2023, TikTok's hearing in the U.S. Congress caused fluctuations. Shou Chew, CEO of TikTok, an overseas short video platform owned by Bytedance, participated in a hearing of the U.S. House of Representatives Energy and Commerce Committee on the topic of "TikTok's consumer privacy and data security practices and its relationship with the Chinese Communist Party." It faces multiple challenges from lawmakers who argue the short-form video app should be banned because of its potential threat to U.S. national security.
TikTok is Suppressed – Tiktok is Banned from Operating in the United States
The political concerns associated with data security are possibly the U.S.'s main worry with regard to TikTok. However, maintaining transparent data storage and content review is a necessary means for TikTok to maintain its overseas business (Mueller & Farhat, 2023). TikTok has developed into a widely used digital platform. To some extent, this is a self-governing act of citizens independent of the site's algorithm regulations and government regulation based on the digital communication of global citizens on this platform. The state of Montana will forbid Google and Apple from offering TikTok through the app stores. The potential penalties for breaking this rule are $10,000 per day. Some opponents pointed out that "it is trying to use national security as an excuse to exercise rights that the state does not have and prohibit speech that cannot be suppressed." These TikTok users believe that this violates the right to free speech.
Bringing the Internet Under Governance
What is a truly open Internet? An "invisible" network that exudes "freedom" and "equality" surrounds the publicly visible Internet, giving the impression that it is unregulated. Is it open there at all? Since the beginning of the twenty-first century, the Internet has been growing rapidly and its contents have become more comprehensive. There are also many other types of misleading data, so individuals have to remain vigilant. It is crucial to strengthen Internet rules and regulations in order for the Internet to develop more effectively.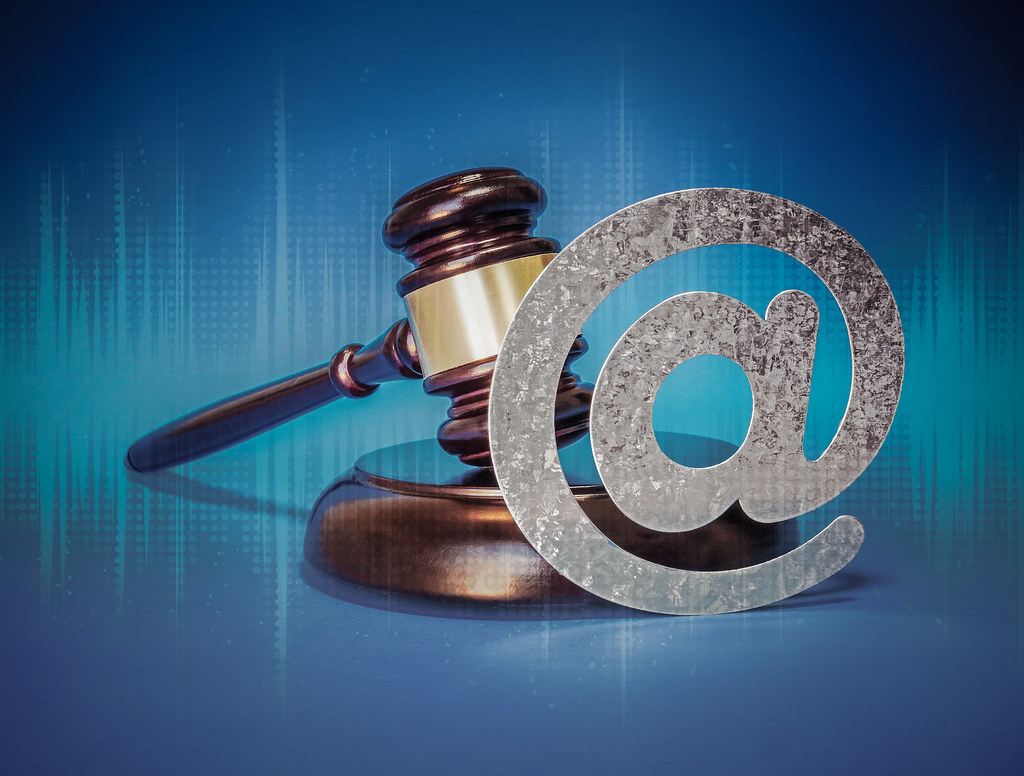 For the nation, strengthening rules and regulations is the most important thing they can do to improve Internet monitoring. The government needs to have complete authority over the Internet; no group or person is allowed to use it for their own personal gain. The only effective way to prevent network accidents is to set up the Internet under legal supervision.
For individuals, everyone now depends on the Internet for personal use. The Internet has access to everyone's information. Private details will probably leak if this data or the network is not monitored. Individuals can only be better safeguarded by limiting and controlling Internet behaviour through laws and regulations.
For society, the internet plays a crucial role in strengthening social connections and reducing social tensions. However, internet addiction is a growing concern, especially among young people, leading to various social problems. To address this issue, it's essential to improve internet regulations and provide effective education to users, promoting responsible and reasonable communication.
Therefore, it is essential that the Internet be governed by legislative supervision.
Establishing Consistent Norms for Internet Governance is Challenging
Designing governance systems and regulatory frameworks has become an increasingly critical task as a result of the emergence of platforms. It is challenging to develop such standards on a global scale since various nations have different constraints on what has to be controlled and the scope of regulation (Arsène, 2016). Therefore, technical capabilities are an important guarantee for national participation in cyberspace governance. The emergence and advancement of technologies provide national governments with increased resources and greater power. Mainstream social media platforms in the United States have been restricted in mainland China – including Facebook, Twitter, Instagram, YouTube, Discord and Snapchat. However, as long as they abide by China's laws and regulations, respect China's political system, and respect China's data security, foreign platforms can operate in China. All the previous American social media can actually operate in China, but they will tend to withdraw. Not everyone has quit. For example, in search engines, many people continue to use Microsoft's Bing.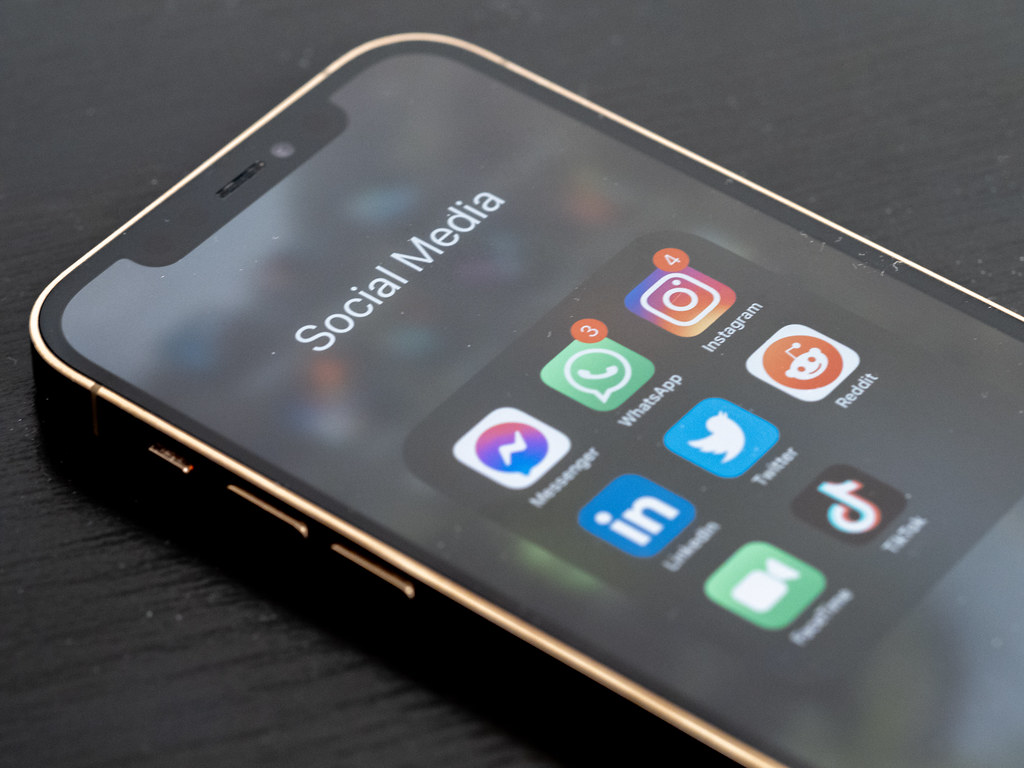 Differences in Regulatory Frameworks between Countries
China falls behind the US in internet technology due to differences in regulatory frameworks despite the US having capital, technology, experience, and a global platform.
U.S. Framework – It targets certain country circumstances and industries without considering cyber sovereignty. Attacked on a technological level in an effort to prevent the platform from operating in the US.
China Framework – Focusing on national security and network security, the regulatory system does not focus on specific countries and companies but aims at defensive self-protection.
In response to the incident of TikTok being banned, Facebook's former top security officer Alex Stamos said in an interview: "This is a good opportunity to consider how to supervise companies operating in different countries." (Roose, 2020)
What Should the Platform Do?
Essential Principles for Contemporary Media and Communications Policymaking (Picard, 2017)
Fulfil basic communication and content needs: The platform provides people with the opportunity to connect and communicate with people around the world, enabling people to establish cross-regional social relationships.
Provides effective competencies in the use of platforms: Information dissemination and knowledge sharing. A channel for quickly disseminating information and sharing news, opinions and knowledge.
Promote information diversity: Encourage users to interact with other viewpoints and information sources by taking action to foster information diversity.
Provide protection for users and society: Focus on privacy protection. Raise awareness of personal privacy protection, protect users' personal information from being abused, and formulate corresponding laws, regulations and standards to fundamentally ensure the security of user information.
Provide transparency and accountability: Transparent privacy policies and rules are necessary, including responsibilities, processes, and tools for platform users, programmers, and platform administrators. Transparency promotes consistency, uses key resources and grows scale.
Pursue development and economic benefits: Reconsider conventional ideas about regulation, alter the economic environment, and deal with a number of important concerns, including economic justice, rights for employees, and consumer rights.
Fair and effective policy outcomes: Think about what should be regulated, and what kind of regulation private individuals and platforms can provide more effectively.
Conclusion
Now combined with the suppression of TikTok, the issue of Internet governance has given rise to more ideas. The internet has impacted society in both positive and negative ways, connecting people and spreading information, while also introducing new risks like division and isolation. Investigating strategies to effectively utilise the potential of media platforms should be a top priority. The need to ensure that governments/intelligence agencies have the legal right to obtain crucial data from Internet companies under specific circumstances, for example, for national security purposes, is a problem that nations and platforms are going to face in the future. This problem has to be solved without putting platforms, capital, private rights, or individuals' interests above collective interests and national sovereignty. In fact, this category also covers various supporting technologies and software in addition to social media platforms. This truly affects the entire IT infrastructure, and it has to do with data security and practical considerations. This requires a collaborative effort among online platforms, governments, and individuals to implement measures that balance internet supervision and influence.
Reference
Anguiano, D. (2023, May 18). Montana becomes first US state to Ban Tiktok. The Guardian. https://www.theguardian.com/us-news/2023/may/17/tiktok-ban-montana
Arsène, S. (2016). Global internet governance in Chinese academic literature. China Perspectives, 2016(2), 25–35. https://doi.org/10.4000/chinaperspectives.6973
Kwan, C. (2019, January 24). Microsoft Bing is back online in China. ZDNET. https://www.zdnet.com/article/microsoft-bing-is-back-online-in-china/
Mueller , M., & Farhat, K. (2023, March 1). Tiktok and US National Security. Internet Governance Project. https://www.internetgovernance.org/research/tiktok-and-us-national-security/
Picard, R. G. (2017). Essential principles for contemporary media and communications policymaking. Reuters Institute for the Study of Journalism. https://reutersinstitute.politics.ox.ac.uk/our-research/essential-principles-contemporary-media-and-communications-policymaking
Roose, K. (2020, July 26). Don't ban tiktok. make an example of it. The New York Times. https://www.nytimes.com/2020/07/26/technology/tiktok-china-ban-model.html
Thorbecke, C. (2023, March 23). Tiktok CEO in the hot seat: 5 takeaways from his first appearance before Congress | CNN business. CNN. https://edition.cnn.com/2023/03/23/tech/tiktok-ceo-hearing/index.html