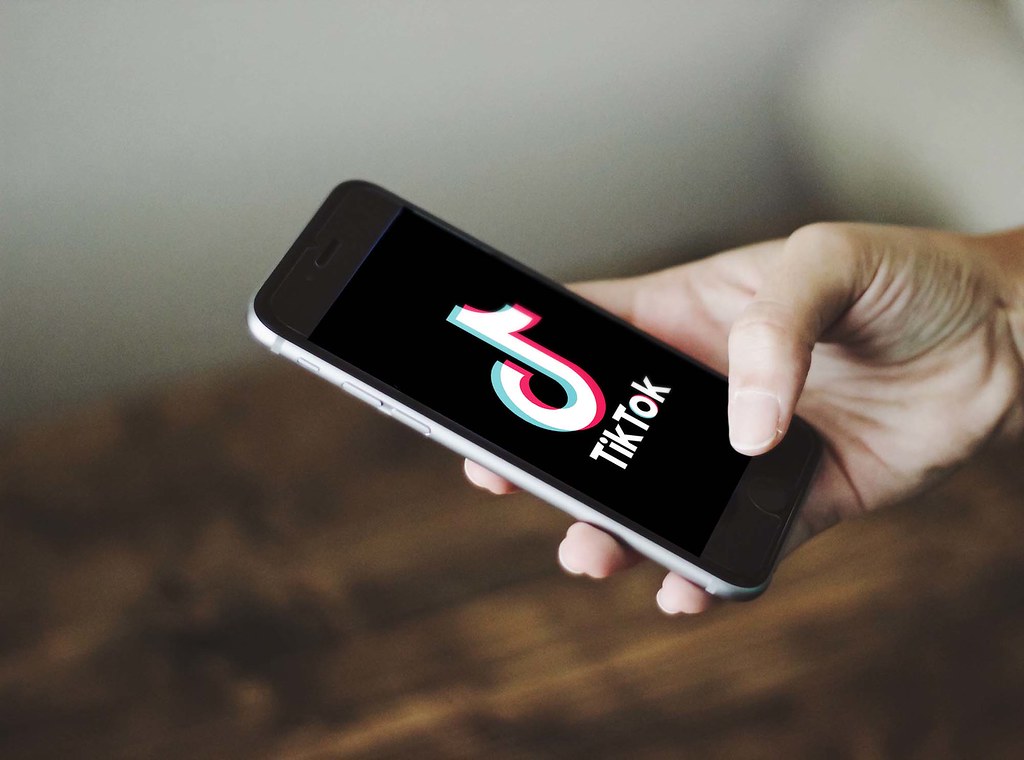 "TikTok on iPhone" by Nordskov Media is marked with CC0 1.0.
Teenagers are particularly concerned about the effects of TikTok's growth. Teenagers have risen to the top of this social media platform's user demographic as a result of its explosive growth. Teenagers are the backbone of society, and social media has a big impact on how they behave and what they value. Millions of young people use TikTok, a social networking platform featuring short videos as its primary content type. For instance, in the United States, 25.4% of TikTok's active user accounts are among users between the ages of 10 and 19, while 22.4% of active accounts belong to users between the ages of 20 and 29. This indicates that 50.0% of users are teens. TikTok gives teenagers a platform to express their creativity, have fun, and communicate with others.
By the beginning of April 2020, Covid-19 had spread to up to half of the world's population, who were all under some sort of lockdown. Charli D'Amelio, a 15-year-old American girl, became TikTok's most popular creator at this time, and both the platform's user base and cultural appeal significantly rose. It became publicly known the following month that D'Amelio had attained 50 million followers on TikTok, making him the first celebrity to do so. The girl frequently uploads short, looping videos of herself dancing and lip-syncing to hip-hop music that were apparently recorded directly into a smartphone that was resting on something. Frequently, the videos are shot in "mundane" settings like living rooms, bedrooms, or backyards. Bedrooms frequently serve as the background for TikTok videos, as was already mentioned. Due to the fact that many bloggers and TikTok creators, like D'Amelio, are in their teens and early 20s, it was expected that common public spaces for youth culture, such as schools, cafes and restaurants, retail and leisure complexes, would be closed during a lockdown. For this reason, the bedroom within the home has emerged as a crucial location for video content creation. The bedroom has long been associated in Western culture with girls' same-sex friendships and the expression of sexual desire, in contrast to more open spaces that are traditionally reserved for male youth. The idea of a girl's bedroom is no longer perceived in the new TikTok context as a "private" or "safe" gender stereotype (Kennedy, 2020). Younger groups also claim that making unique TikTok video gives them a greater sense of gratification. Younger groups also claim that making unique TikTok video gives them a greater sense of gratification. Teenagers have the chance to express themselves thanks to TikTok's varied environment and practical features. People who look at some TikTok videos will notice that some youngsters enjoy giving motivating theories and making good remarks to other users in order to attract attention and promote their beliefs. On the other side, there are a lot of dancing and singing videos on the web platform, and some teens utilise TikTok to advertise their skills or talents. Some young people like sharing their delicate mental state with their online connections, where they might find solace and support. Teenagers are able to reach self-actualization in various ways and to various degrees thanks to this. Additionally, TikTok users frequently propagate trendy terms or buzzwords. Teenagers can lessen the alienation brought on by diverse cultures by conversing with their schoolmates and finding new topics to discuss. However, more than 60% of kids merely use TikTok as a stress reliever or to lessen peer or academic pressure(Guo, 2022). Young users between the ages of 10 and 12 are particularly prone to it (Dias and Duarte, 2022). In addition, a video about "self-testing for mental illness" recently appeared on TikTok and has been widely circulated among teenagers. Videos with the hashtag's dissociative identity disorder and borderline personality have been viewed countless times. Some videos list issues to look out for and encourage viewers to self-assess. Experts in the video said there are good intentions behind these videos, and that this is a good opportunity for parents to maintain open communication with their children's mental health issues and take the time to listen to their children's problems. This also shows that the phenomenon of some teenagers turning to TikTok, or other social media may indicate that parents are not providing more spiritual support. Therefore, TikTok also helps parents discover that adolescent mental health issues need attention.
TikTok's popularity has had some negative effects, though, and there may be risks involved. First, the platform might contain offensive material, such as misogyny, hate speech, and inappropriate conduct. Young people's morals and ideals may suffer due to such content, and it may even result in mental health issues. For example, as mentioned above, there are many videos on TikTok about self-testing for mental illness. While it has made many parents more vigilant and concerned about their children's mental health, the videos have also created misunderstandings, and experts warn they could lead to teenagers believing they have serious mental disorders. Samantha Fridley, 18, believed she had one of the conditions after watching some testing videos on TikTok. She said: "When you look at the video it's like people say, 'Here are signs that you might have these illnesses,' like bipolar disorder or borderline disorder." And Samantha Fridley is convinced by the test results, saying she may be suffering from more than just depression and anxiety. However, according to the National Alliance on Mental Illness, borderline personality disorder is extremely rare. It is estimated that only 1.4% of adult Americans have this disease. The disease is rarely diagnosed in adolescence. This also means that some TikTok videos can create misunderstandings. When people read about symptoms online, they feel so closely connected to it, which leads people to feel that they Already suffering from the same problem. Teenagers are easily influenced by social media, which also means that some videos on TikTok will also affect teenagers' cognition. Additionally, "online privacy" has been a hotly debated issue ever since kids began utilizing online social networking sites, in part because of how carelessly they utilize the platform. Knowledge or abilities that could affect privacy. Additionally, there are many grave security and privacy concerns posed by the TikTok software. On the user's smartphone, for instance, the application might additionally gather additional personal information (such as a phone number or data from the clipboard). Since young people have always constituted a significant portion of TikTok's user base, ByteDance, the parent company of TikTok, has come under fire for how it has handled their personal information. The US Federal Trade Commission (FTC) penalized ByteDance US$5.7 million in February 2019 for collecting data from children under the age of one(Ebert et al., 2023). In addition, the use of the TikTok app can lead to user addiction, which will affect teenagers in various ways. Irfan, Irum, Muhammad Bilal, Mohad Sadad, and Naila (2020) adapted a useful survey to increase awareness about indulging in things that are of no use to the family. This study provides some guidance to TikTok users so that they do not become overly obsessed with creating content and be influenced by unverified content. The main reason is that children following this viral app are easily influenced by pornographic content. There have also been several recent cases of people seriously injuring themselves while making videos for TikTok, some of which have resulted in serious injuries or even death. For example, in February 2019, a college student from Tamil Nadu died when his motorcycle hit a bus. In the video, three students were riding motorcycles, and one of the pavilion riders lost their balance while filming a TikTok video(Saheera Sardar Mohamed et al., 2023).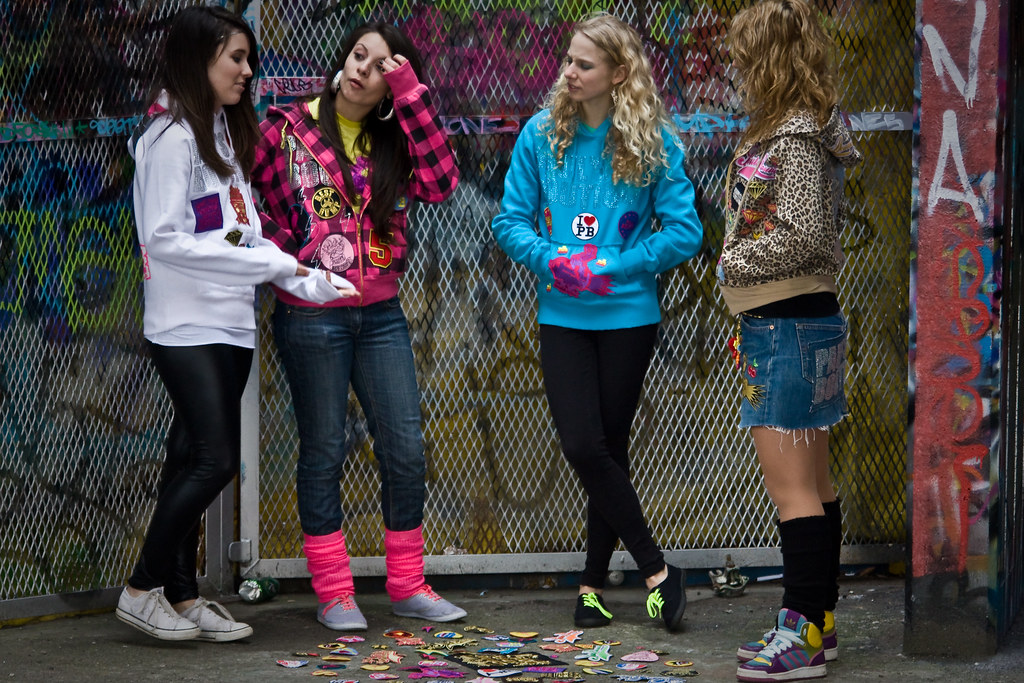 "Teenage Fashion 2009" by garryknight is licensed under CC BY 2.0.
All things considered, the rise of TikTok has undoubtedly altered young people's social and lifestyle patterns. Depending on the user's behaviour and coping mechanism, these alterations may have both beneficial and negative impacts. Therefore, in order to ensure that teens can benefit from using TikTok and other social media and minimise any potential bad effects, it is crucial for educators, parents, and policymakers to pay attention to and guide teenagers' behaviour when using these platforms.
References:
Dean, B. (2023). TikTok User Statistics (2022). [online] Backlinko. Available at: https://backlinko.com/tiktok-users.
Kennedy, M. (2020). 'If the rise of the TikTok dance and e-girl aesthetic has taught us anything, it's that teenage girls rule the internet right now': TikTok celebrity, girls and the Coronavirus crisis. European Journal of Cultural Studies, [online] 23(6), pp.1069–1076. doi:https://doi.org/10.1177/1367549420945341.
Dias, P. and Duarte, A. (2022). TikTok practices among teenagers in Portugal: A Uses & Gratifications approach. Journalism and Media, 3(4), pp.615–632. doi:https://doi.org/10.3390/journalmedia3040041.
Guo, J. (2022). Research on the Influence of TikTok on Teenagers. [online] www.atlantis-press.com. doi:https://doi.org/10.2991/assehr.k.220105.254.
Saheera Sardar Mohamed, Suhaila Ngadiron, Nur, S. and Miharaini Md Ghani (2023). How TikTok is Affecting Youth: Positive and Negative Effect on Behaviour. Asian Journal of Behavioural Sciences, [online] 5(1), pp.1–10. Available at: https://myjms.mohe.gov.my/index.php/ajbs/article/view/21527.
Ebert, N., Geppert, T., Strycharz, J., Knieps, M., Hönig, M. and Brucker-Kley, E. (2023). Creative beyond TikToks: Investigating Adolescents' Social Privacy Management on TikTok. arXiv:2301.11600 [cs]. [online] Available at: https://arxiv.org/abs/2301.11600.