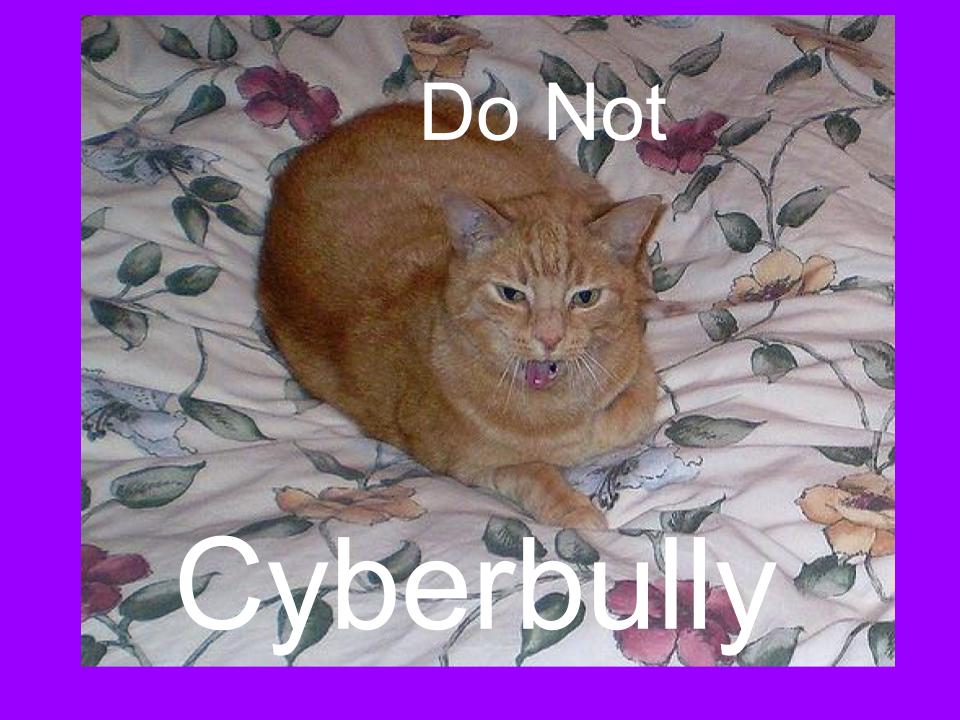 "cyberbully" by Dianna Geers is marked with CC0 1.0.
Introduction
With the development of online communities, a growing number of people are interacting online on social networking platforms. However, this online interaction also raises a concern of cyberbullying. Since cyberbullying is an intentional and malicious online behavior. It not only tends to cause serious harm to the psychological and emotional health of online victims but also may destroy the ideal interactive atmosphere of online communities. Nevertheless, in response to the above discussion, both limit the issue of freedom of speech and the difficulty of online regulation. Thus, the importance of exploring the reduction of cyberbullying in online communities is also reflected in the importance for individuals to establish a balance in online communities so that freedom of speech and online platforms can be more reliably regulated.
Mental health
Stopping cyberbullying contributes to safeguarding the mental health of individuals. Especially for the younger group, particularly adolescents, whose physical and mental health is still not fully developed. Cyberbullying easily have a serious negative impact on their mental and physical health.10 different types of cyberbullying more comprehensively explains the variety of ways in which cyberbullying occur and harmfulness (Kaspersky, 2016).To be more specific, the girl shown in the video Caitlin at the age of 16 was two years of cyberbullying that left her with anxiety and depression and in a state of chronic panic attacks (Pfizer, 2020). According to a 2017 study by the CDC, about one in seven high school students experience e-bullying as a teenager (Pfizer, 2020). And they end up developing sleep disorders or even dropping out of school. While it is difficult for it to happen with the factual statements of an individual's experience, such as communicating with parents and making a decidedly adverse change in lifestyle and internet use afterward(Pfizer, 2020). Hence, in order to benefit the mental health of more young users, it is essential to reduce the occurrence of cyberbullying.
Desirable online communities
Reducing cyberbullying is also necessary to maintain a healthy ecosystem of online communities. As more cyberbullying occurs, it creates more opportunities for users to stop aiming to participate in social media or online discussions. Thus, restricting freedom of speech and information sharing in online communities. For example, a study by London School of Economics analyzes the impact of e-bullying by online individuals on the expression of social media users through statistical qualitative data (Helsper & Smirnova, 2019). Taking the example of the most socio-economically vulnerable group of young people called NEETs. NEETs are concerned about unhealthy search results on online platforms (Helsper & Smirnova, 2019). For instance, offensive comments about family members and malicious gossip (Helsper & Smirnova, 2019). It creates anger and frustration for NEETs after the fact (Helsper & Smirnova, 2019). Furthermore, NEETs express a reluctance to search for and share information online. Conversely, real-life sharing is their preference (Helsper & Smirnova, 2019). They only accept online requests from familiar friends and reject those they don't know (Helsper & Smirnova, 2019). To sum up, the online digital world reduces the quality of social interaction for individual groups. In addition, Microsoft's Digital Civility Initiative provides resources on reducing cyberbullying in social media environments and contributing to increased civic engagement in online communities( Digital Civility Index & Our Challenge, n.d.).The Center for Humane Technolog's recommendations for improving the social media ecosystem and addressing issues related to cyberbullying in digital platform environments(Center for Humane Technology, n.d.-b). The Center for Humane Technology's recommendations for improving the social media ecosystem and addressing issues related to cyberbullying in digital platform environments have also contributed. Social media platforms such as Facebook have published recommendations and tools to address online bullying (Facebook and Cyberbullying, 2013).The effort maintains data and reports on community ecology. The above diversity drops cyberbullying behaviors and creates for a desirable online environment with diverse perspectives and communication.
Affect people 's freedom?
Whereas other people possibly explore to concern from another angle. Declining cyberbullying limits people's freedom of expression. For blocklist on online social media platforms. It is controversy over what cyber harassment really means (Gilbert, n.d.). More public have difficulty distinguishing between the defining behaviors of online harassment and cyberbullying. Since lots of users accused of harassment complain about simple disagreements being characterized as harassment by other users (Gilbert, n.d.). Thus, it is challenging to distinguish what individuals consider from the stereotype of cyberbullying. A part of UOB participants have seen cases where disagreements on an issue have been deliberately characterized as harassment by others (Gilbert, n.d.). On the contrary, cases are a process by which opponents to push a political agenda. Online harassers do not realize that their actions are harassing to others. Yet cyberbullying is different from free speech. It is an intentional act of victimization, which is numerous from the vague definition of online harassment. Thus, lowering cyberbullying does not jeopardize the diversity of public debate.
Variations in online community
Others believe that reducing cyberbullying is sticky in large online communities. The automatic detection of hate speech in social media can detect the difference between hate speech and he offensive language. Conversely, vocabulary detection methods are not as accurate .While they are highly effective ways of detection (Davidson et al., 2017). As they categorize all messages containing specific terms as hate speech (Davidson et al., 2017). Moreover, in a study of two Australian independent secondary school communities, it was found that there was no need for new laws specifically targeting cyberbullying (Pennell et al., 2021). According to the school's educational approach is considered superior to the legal approach (Pennell et al., 2021). As senior leaders within schools aim to prioritize their school actions over legal approaches. Though schools cannot communicate the law about cyberbullying due to the law not being known by others . The limitations to the legitimate consequences. Indeed, the government recommends that schools be required to establish actions to prevent cyberbullying. And the study was conducted on only two exclusive schools in Australia and does not reflect a broad range of school perspectives. Therefore, in a diverse online community, as long as government-mandated laws allow schools to disseminate students' anti-cyberbullying behaviors. Then by enacting strategies to reduce cyberbullying and innovations to maintain the safety of online platforms, such as The Online Safety Act enacted variations in the new Act and widely promoted and called for(Learn about the Online Safety Act, n.d.). Also, online communities increase their capacity to detect online abuse. Through the combined efforts of school counseling, educators, and legal experts to ensure that cyberbullying is reduced in the online community.
Refutes
Regarding the issue of freedom of expression, it is understandable that there is a difference between freedom of expression and cyberbullying. As freedom of speech is a significant value without causing harm to the mental health of others. In brief, cyberbullying is not a way to express an opinion but a deadly aggressive behavior which has a detrimental effect on an individual's development in an online environment and maintaining a productive online community environment.
Summary
In conclusion, cyberbullying online aggressive behavior is detrimental to an individual's physical and mental development. It brings about a detrimental online communication environment. The restricting individuals' freedom of expression is not related to reducing cyberbullying. The issue of the challenge of online regulation can be resolved by the compulsion of governmental laws and innovative online legal regulation platforms.
References
Kaspersky.
(2016). Cyber-bullying facts – top 10 forms of cyber bullying [Video]. In YouTube.
https://www.youtube.com/watch?v=0Xo8N9qlJtk
Pfizer. (2020).
Cyberbullying: What it is, the effects it can have on teens, and signs to watch
for [Video]. In YouTube. https://www.youtube.com/watch?v=GuO8OeLe3bY
Helsper, E.,
& Smirnova, S. (2019). Home. OECD iLibrary. https://www.oecd-ilibrary.org/sites/d0dd54a9-en/index.html?itemId=/content/component/d0dd54a9-en
Digital civility index & our challenge. (n.d.). Microsoft.
Retrieved October 3, 2023, from https://www.microsoft.com/en-us/online-safety/digital-civility
Center for Humane Technology. (n.d.-b). Retrieved
October 3, 2023, from https://www.humanetech.com
Facebook and cyberbullying. (2013, October 29).
StopBullying.Gov. https://www.stopbullying.gov/blog/2013/10/29/facebook-and-cyberbullying
Gilbert, S. J.,
Sucheta Ghoshal, Amy Bruckman, and Eric. (n.d.). Online harassment and
content moderation: The case of blocklists.
Davidson, T.,
Warmsley, D., Macy, M., & Weber, I. (2017). Automated hate speech detection
and the problem of offensive language. Proceedings of the International
AAAI Conference on Web and Social Media, 11(1), 512–515. https://doi.org/10.1609/icwsm.v11i1.14955
Pennell, D.,
Campbell, M., Tangen, D., & Knott, A. (2021). Should Australia have a law
against cyberbullying? Problematising the murky legal environment of
cyberbullying from perspectives within schools. The Australian Educational
Researcher, 49(4), 827–844. https://doi.org/10.1007/s13384-021-00452-w
Learn about the Online Safety Act. (n.d.). eSafety
Commissioner. Retrieved October 3, 2023, from https://www.esafety.gov.au/newsroom/whats-on/online-safety-act