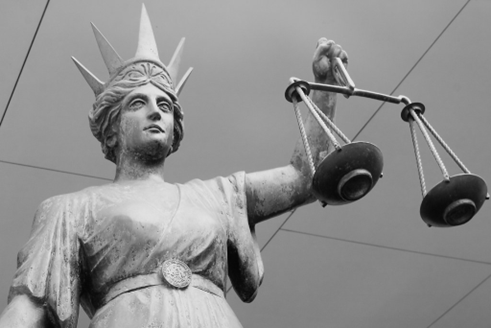 "Scales of Justice Brisbane Supreme Court=" by Sheba_Also 48,000 photos incl private is licensed under CC BY-SA 2.0.
Introduction
Internet platform is playing an increasingly important role in the digital age. With its growing scale and influence, Internet platform regulation has attracted wide attention. This article will explore the differences in the regulation of Internet platforms in different countries and related factors, aiming to gain an in-depth understanding of the important issues in this field, and critically consider the significant differences in the management of Internet platforms in different countries, which are mainly influenced by political, cultural, legal and economic factors.
Platform Governance and Digital constitution
Internet platform as the main carrier of information dissemination, social interaction, e-commerce and other fields. With the social, economic and cultural impact becoming increasingly significant. Regulators and Internet platform companies have been engaged in a protracted debate over the establishment of relevant regulations. The rapid development of Internet platforms makes archaic regulations no longer suitable. Due to the differences between the activities of users of digital platforms and people's behaviors in reality, it is difficult for formal laws such as the Constitution to play a role in Internet regulation.
Different contries regulation
Different regulatory attitudes reflect different expressions of culture (consciousness). The first is Silicon Valley Open Internet, reflecting the idealism of the Internet's creators, who designed the Internet to be open. Having the most transparent standards represents the "freedom" that Americans seek.
European countries and the European Commission support a second model, the "bourgeois" Internet, in which malicious attacks and bad behavior are strictly monitored and privacy protection is a core part of platform regulation, but this is not conducive to Internet technology innovation.
The last is the most tightly regulated Internet that China and many other countries represent, with the aim of ensuring social cohesion and security. (Hara.K & Hall.W, 2018)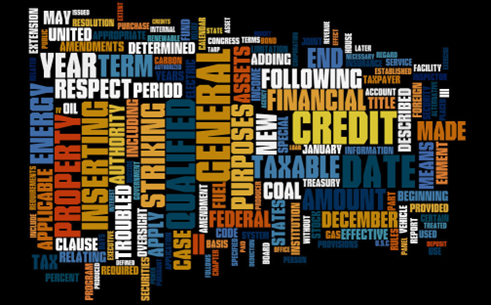 "Bailout Law Word Cloud (HR 1424 EAS)" by Ricardo Carreon is licensed under CC BY 2.0.
Therefore, various countries and regions have more or less introduced "digital constitutionalism" to specify the details and limits of citizens' rights, but they usually do not have the authority and breadth of the constitution. Therefore, there are trade-offs and interactions between the law and the Constitution to ensure that the rights of citizens are balanced and protected. The Digital Rights Ranking (Witt A, Suzor N, Wikström P, 2015) and the Terms of Service and Human Rights (Venturini et al., 2016) define when and for what purposes the regulatory platform collects, retains or shares user data, the user's right to know and consent to the process and the data itself.
How the company responds to requests for information from third parties and whether the information is encrypted. While it seems successful from a regulatory point of view, the collection and monitoring of user data violates citizens' right to free speech. (Suzor, N., Van Geelen, T., & Myers West, S, 2018) Therefore, some platforms will adopt stricter management regulations than national laws to avoid unnecessary trouble. rank intermediaries based on how accessible their systems are, particularly for people with disabilities. The role of intermediaries in enabling or supporting discrimination in their systems, whether as a direct result of design or a failure to adequately address harmful patterns of user behaviour, should also be assessed. In other words, if you want to regulate users' discriminatory behavior, you must customize a set of "discrimination" standards, which itself goes against the original intention of establishing relevant regulations. (Suzor, N., Van Geelen, T., & Myers West, S, 2018)
Culture and law
These problems are just the tip of the iceberg of regulatory challenges for online platforms. There are still so many difficulties in this country, such as Twitter, Youtube and other Internet platforms have to make different regulations in different countries. These are closely related to local laws, culture and other factors. In the United States, for example, more freedom for users is demanded. The security of users' private data is of the utmost importance in Europe. The first is the US, which has generally taken a more laissez-faire approach to regulation, encouraging innovation and corporate competition.
In terms of free speech, U.S. law generally tends to protect free speech, but also prohibits some illegal content, such as child pornography and terrorist propaganda. In addition, the US government is increasingly concerned about antitrust issues, and antitrust investigations against some technology giants are also underway. Eu regulators pay more attention to data privacy protection policies, namely the General Data Protection Regulation (GDPR) law, which strictly limits the illegal theft of user privacy by online platforms. European countries have stressed the responsibility of platform companies to actively tackle illegal content and hate speech, and take measures to protect user data privacy. The fundamental reason why there are huge differences in regulatory regulations in yu is cultural and ideological values. The reason why law can become a universal technical tool to regulate people's behavior, then it must be universal. But it is clear that laws vary widely from country to country. From the perspective of humanistic philosophy, the same word may have different meanings in different cultures.
Culture is invisible, untouchable, but it really acts on the law. Assuming that there are no differences between cultures, that the law is free and equal then there should be no differences in the laws of different countries, but this is not the case. Therefore, from an objective point of view, we should recognize the existence of culture and influence people imperceptibly. Coke J of the 17th century said of the English law at that time, "We are not the people of the past, we are no longer on the earth the shadow of ancient and past times, the law is the greatest masterpiece of this age, the crystallization of human wisdom," it can be seen that modern law was placed on high hopes at the beginning of its birth. American jurists say that "law, folklore, behavior, life – these seemingly unrelated things are so inseparably and closely linked". This sentence perfectly illustrates the connection between law and culture. Culture is deeply embedded in a country's constitution, and the meaning of laws depends entirely on cultural context. (Cotterrell, 2004)
Bytes Dance: Douyin and Tik Tok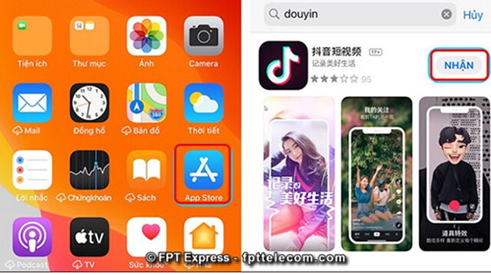 "Hướng Dẫn Cách Tải TikTok Trung Quốc (Douyin) Cho Điện Thoại Android Và IPhone" by hocvientiktokso1 is marked with Public Domain Mark 1.0.
Next, I will use a concrete example to explain the different governance regulations of the same Internet platform in different countries. As we all know, Tik Tok and Douyin are essentially the same company, Douyin is the name in China, and the overseas service is Tik Tok. TikTok and Douyin feature the ability to share videos and live streams, and the platforms add fun special effects, audio and music to their content. While both Douyin and TikTok are video-sharing platforms, they differ in terms of features, products, and global positioning. However, most of the differences are market-driven in some way. It is worth noting that although Tik tok is the parent program, they are now two separate apps and are not linked together. Tik tok is only available for download on app stores in China, while Tik tok is available worldwide. The main reason for the difference is that the laws of China and other regions and countries are very different, and in order to adapt to overseas users, Tik Tok has set up completely different rules of use.
There's a reason ByteDance has separated Tik tok from the rest of the world. The Chinese government rules that content regulation does not allow it to extend beyond its borders. If Tik tok allows video content from outside China and around the world, they are blocked in China. Therefore, in terms of content, users can only watch content from China in DOU Yin. Watch overseas content on Tik Tok. In terms of content review, while both review user-generated content, the standards and methods of review may vary from region to region to meet local regulations and cultural values. In addition, the issue of data privacy is also a concern, and different countries have different data privacy regulations, so TikTok and TikTok have adopted different data management strategies to ensure compliance. In order to avoid unnecessary trouble, TikTok has adopted a zoning operation model to meet the regulatory requirements of different regions. Together, these differences reflect the reality that digital social media needs to deal with diversified management strategies in the era of globalization to adapt to the complexity of different cultural and legal environments.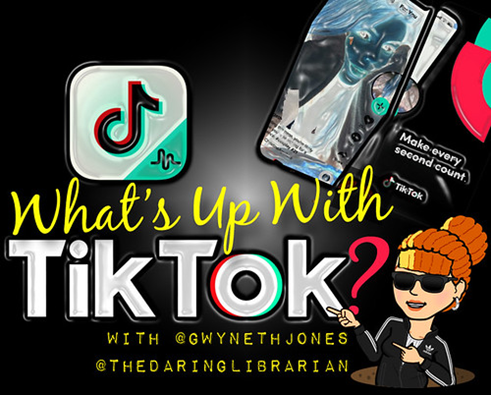 "Tik-tok-HEAD_BLK" by The Daring Librarian is licensed under CC BY-NC-SA 2.0.
Reference
Cotterrell, R. (n.d.). Law in culture – Cotterrell – 2004 – wiley online library. Law in culture.
. (2018). Evaluating the legitimacy of platform governance: A review of research and a shared research agenda. International Communication Gazette, 80(4), 385-400.
Venturini J, Louzada L, Maciel M, et al.(2016) Terms of Service and Human Rights: An Analysis of Online Platform Contracts, Rio de Janeiro: Editora Revan.
Witt A, Suzor N, Wikström P (2015) Regulating ride-sharing in the peer economy. Communication Research and Practice 1(2): 174–190.
Hara, K. O., & amp; Hall, W. (2018, December 7). Four internets: The geopolitics of digital governance. Centre for International Governance Innovation.
Non-academic source
https://www.brookings.edu/articles/biden-state-of-the-union-2023-a-need-for-digital-regulation/