Instagram is a social platform where people can freely post posts, images, and comments. Meanwhile, Instagram is very popular, with 26.3% of 52.7 mobile phone users worldwide accessing it (Dean, 2023). It has changed the way we communicate and share. This is a relatively free place. It is precisely because of freedom that platforms may engage in nonsense, rumors, and language attacks. These people disrupting the order of the platform are out of order to attract everyone's attention, to steal traffic, or to maliciously harm users, all of which have caused great harm. Therefore, the content review of Instagram has become very important. An open platform without imposing rules is untenable (Gillespie, 2018). Instagram's content review plays a role in protecting users from rumors and verbal attacks, maintaining their physical and mental health, personal reputation, and maintaining platform security issues.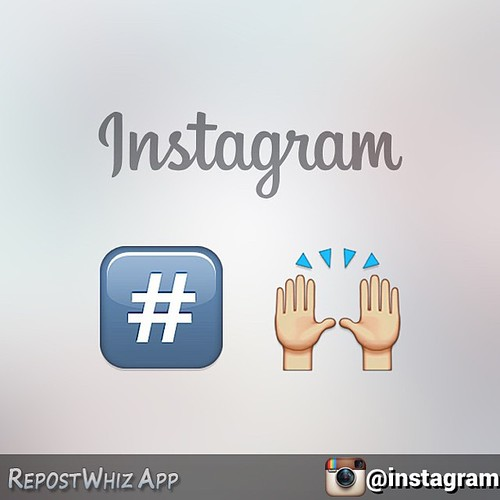 "By @instagram via @RepostWhiz app: Over the past few years, emoji have become part of a universal visual language. And just as we share photos and videos, we use emoji to communicate emotions and feelings in ways that anyone can understand, regardless of" by Mainstream901 is licensed under CC BY-ND 2.0.
The importance of Instagram's content moderation-Rumors
youngtribune1. (2019, October 2). Kylie Jenner and Travis Scott are "taking a break from their relationship" after two years and daughter together. Instagram. https://www.instagram.com/p/B3GL8AvDrLV/?utm_source=ig_web_copy_link&igshid=MzRlODBiNWFlZA==
Rumors on Instagram can be very harmful to users' mental health and personal reputation, and the purpose of content moderation is to avoid rumor posts and fake news. Rumors are also misinformation, which is defined as inaccurate information (Traci, zilu, Manyuan, Yunwen, Jiaxi & Derry, 2023). Firstly, rumors can cause mass panic. During the 2020 outbreak (COVID-19), a lot of inaccurate information spread on Instagram. In the beginning, people really had no knowledge about the virus and fear was inevitable. Spreading information that is not officially accurate on social media platforms creates fear in the psyche of other users. At the same time, it gives the masses a hateful mood. The society is also confused as a result. It has been proved that rumors spread very fast in the digital age. Meta revealed the amount of content they deleted, Instagram and Facebook deleted almost 7 million pieces of misinformation for COVID-19 (Traci, zilu, Manyuan, Yunwen, Jiaxi &Derry, 2023). This shows that the number of rumors is very large and the content review of social platforms plays a very big role. Secondly, rumors can damage an individual's reputation. Travis, Scott was accused of cheating on Kylie on Instagram. Later, he clarified the matter. Such rumors damage his personal reputation. Though he clarified the matter, the impression has been formed in the minds of the public. This is a very bad thing for a celebrity. Platforms do not just mediate public discourse they can also constitute public discourse (Gillespie, 2018). Instagram makes stops for rumors but still, it has not eliminated these misrepresentations. Content auditing has been questioned in reducing misinformation and it is still improving on its shortcomings. The social platform's moderation model is hybrid, it is divided into human moderation and AI. As can be seen in the video below Instagram is also improving its moderation feature for fake news. Fake news is tagged. This helps Instagram users to identify fake news. For rumors, while it is important for the platform to vet the content, the users themselves have a dual role to play. Users need to identify fake news and not spread rumors.
Mashable (2020). Instagram Will Flag FAKE NEWS! https://www.youtube.com/watch?v=bmhErRS040w
The importance of Instagram's content moderation-verbal attacks
Instagram's content review is also helping users suffer from verbal attacks, which damage their interpersonal relationships and positive emotions. The forms of verbal attacks include hate speech, harassment, and online bullying. Posts, comments, and chats on Instagram are subject to verbal attacks. This is very common on Instagram, and online bullying has even become younger. Yeal was harassed by her friends on Instagram, which made her emotional breakdown (Steinmetz, 2019). Her friend said everything about her in the post. This girl is only 15 years old and is a teenager. Teenagers themselves are in the stage of growth and are very fragile. Verbal attacks can bring them the possibility of depression. The events that occurred between her and her friends on the platform have also affected real-life relationships and interpersonal relationships. Cohen was also ridiculed when he was underage (Steinmetz, 2019). His classmate posted a video of him secretly on Instagram, which made him very distressed. From these two examples, the damage caused by verbal attacks is very significant. Yeal and Cohen also face challenges in their interpersonal relationships. Instagram is a popular platform with a larger number of viewers, so the verbal attacks users face on the Instagram platform still need to be addressed. Content review can address the issue of verbal attacks, which can reduce the negative impact on users. Instagram did indeed take action, using a tool called Deeptext (Steinmetz, 2019). This tool can explain people's language on the platform, and it has been upgraded to include verbal attacks that can search for comments below user posts. Of course, machine recognition is not as accurate as humans. Instagram's reporting function can be effective, as it has community terms and regulations. Users should also actively cooperate with Instagram's reporting system to promote it as a secure platform. Instagram's content review guarantees users the freedom of speech in a positive environment. The following article teaches everyone how to post and how to respond to negative comments. This refers to the method of responding to others and carefully listening to their words.
Instagram's content moderation faces huge challenges
Although Instagram's content auditing can provide the most protection for users, it is not perfect enough and still faces huge challenges. The platform must maintain moderation, protecting not only one user from being harmed by another user, but also a group from being harmed by opponents(Gillespie, 2018). This moderation is also very difficult to grasp. Meanwhile, Instagram also needs to consider the relationship between content review and user freedom of speech. Instagram clearly needs to continue improving its content mechanism and effectively promoting its community guidelines. It can enhance the content of reports, and users can clearly see the classification (types of violations) when reporting. As mentioned above, Instagram adopts a hybrid model of artificial intelligence and manual auditing, which can be continuously upgraded. On the contrary, this is a tedious task, and Instagram requires a lot of economic expenses. This is also a challenge. The platform can find expert teams to work together to solve difficult problems. Content auditing is something that Instagram updates for a long time, in order to create a harmonious and secure network environment. On the other hand, users should also actively participate in it. Feedback and suggestions from users of the platform are crucial. When users encounter difficulties, they also need to seek help from the platform. When seeing rumors and verbal attacks, users can also make adjustments to other users. Content auditing is important for users, but users are also important for the platform. The two interact with each other.
Overall, in the digital age, it's no surprise that rumors and verbal attacks have emerged. Rumors and verbal attacks can cause harm to users – rumors spread very quickly and verbal attacks make the language between users vicious. Instagram has content moderation as a way to keep users safe online. Platforms can also cause real-life harm, such as mental illness and relationship problems. This reinforces the importance of content moderation. As an Instagram user, it's also important to take action, such as reporting violations. The platform and its users work together to create a better digital world.
Reference List
Bullock, L. (2019, June 13). Your Instagram Reputation: Tips to improve and protect your rep. Lilach Bullock: Your Guide To Digital Marketing, Tools and Growth. https://www.lilachbullock.com/tips-improving-instagram-reputation/
Dean, B. (2023, March 27). How many people use Instagram? 95+ user statistics (2023). Backlinko. https://backlinko.com/instagram-users
Gillespie, T. (2018). All platforms Moderate. Custodians of the Internet: Platforms, Content Moderation, and the Hidden Decisions that Shape Social Media. Yale University Press.
Hong, T., Tang, Z., Lu, M., Wang, Y., Wu, J., & Wijaya, D. (2023). Effects of #coronavirus content moderation on misinformation and anti-Asian hate on Instagram. New Media & Society. https://doi.org/10.1177/14614448231187529
Steinmetz, K. (2019, July 8). Inside Instagram's war on bullying. Time. https://time.com/5619999/instagram-mosseri-bullying-artificial-intelligence/
Youngtribune1. (2019, October 2). Kylie Jenner and Travis Scott are "taking a break from their relationship" after two years and daughter together. Instagram. https://www.instagram.com/p/B3GL8AvDrLV/?utm_source=ig_web_copy_link&igshid=MzRlODBiNWFlZA==