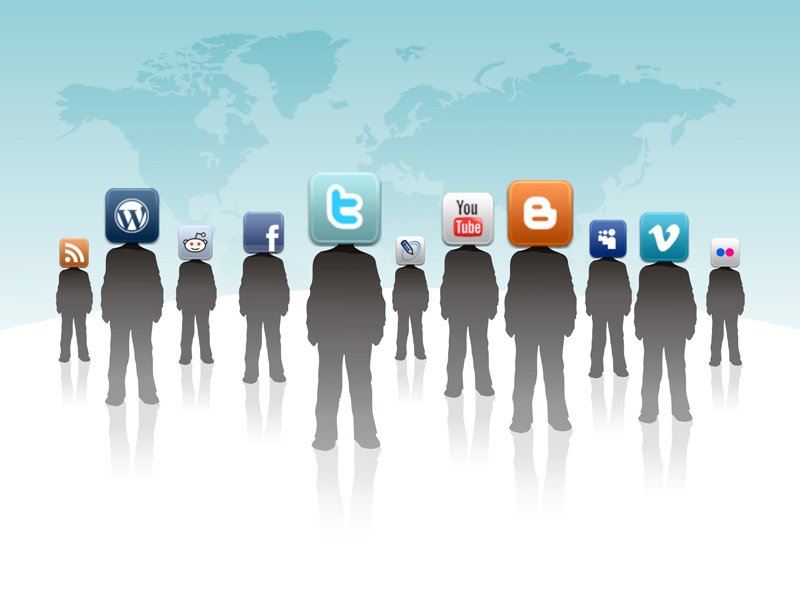 "Social Media 01" by Rosaura Ochoa, licensed under CC BY 2.0
In the modern digital age, the internet has become an integral part of our lives. It has reshaped the way that we as a society communicate and consume information while connecting societies around the world.
The development of Web 2.0 has allowed for the "creation and exchange of User Generated Content" (Kaplan & Haenlien, 2021, p. 61). Social media has facilitated in enabling these digital interactions. In today's digital landscape, social media has uncovered a multidimensional world that has transformed our personal lives, creating an interconnected global society.
The influence of social media on both the internet and society is evident through its establishment of avenues and prospects for individuals and enterprises and has acted as a catalyst in the acceleration of the internet's commercialization.
The Rise of Social Media
Social Media has become such a large part of individual's everyday lives that people often cannot imagine living without it. In fact, as of July 2023, more than 59.9% of the world's population uses social media, with the leading networks being Facebook, YouTube, and Instagram (Statistica, 2023). These platforms allow users around the world to create, share and exchange content to connect with the millions of others on the platform, creating a collection of interconnected micro-spheres that contribute to the evolution of the internet (Laurell, 2014).
The interactions between users on social media has created many different channels and opportunities for individuals around the world. Not only has it transformed our daily lives, but it has also revolutionized the manner in which we conduct business and perceive the world around us.
Driven by the substantial traffic garnered by these platforms, the increasing presence of social media in the last decade has given birth to the emergence of the "Influencer Culture".
What is "Influencer Culture"?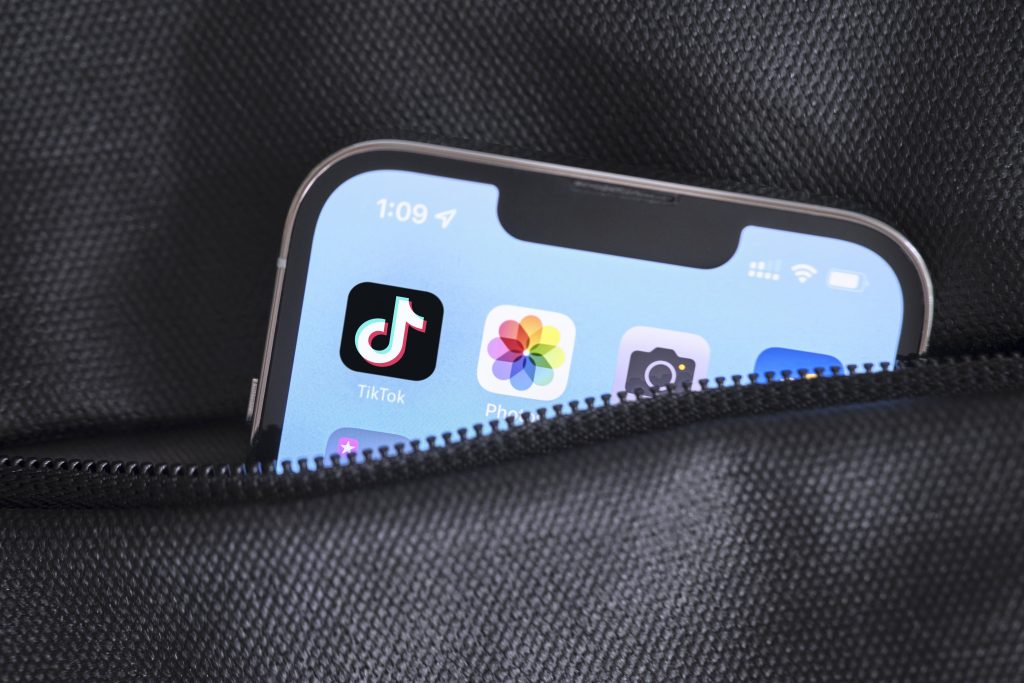 Within the realm of social media, influencers are a form of "internet celebrities" who have managed to cultivate a large following based on their engaging and personalized content (Abidin, 2018). Whether from a TikTok dance, YouTube channel, or being 'discovered' by a celebrity, these content creators can sometimes rise to fame nearly overnight, and in many different manners.
The emergence of influencer culture has created a diversion from the traditional celebrity, such as actors or musicians, and has created a society where anyone can become famous (Nouri, 2018). These influencers are able to develop inter-personal relationships with their followers by creating a community where users feel a sense of authenticity and relatability, as they are often viewed as a regular person rather than a celebrity.
Influencers have gained such prominence in the realm of social media that many younger generations aspire to become social media influencers instead of pursuing traditional careers, due to the flexibility of it all, as well as the financial benefits. Content creators and influencers around the world have been able to earn hundreds of thousands, and even millions, of dollars in lieu of their internet fame. In fact, according to Forbes, the highest earning content creator is Jimmy Donaldson, who goes by 'MrBeast', earning US$82 million.
The influence of these content creators and their massive earnings is highly attributable to the commercialization of the internet.
Commercialization and Influencer Culture
The evolution of the internet and its commercialization is one that has created an abundance of opportunities for businesses around the world. Web 2.0 has opened the door for the development of new markets and provided a channel and platform for enterprises to conduct their business and attract customers.
Commercializing activities have become a crucial activity for a business' ability to maintain a competitive advantage in the modern market given the digital environment (Ganjeh et al., 2019). Social media, in specific, has been a large contributor to the commercialization of the internet.
Social media has provided businesses with a new marketing channel given the increased prevalence of social media influencers. E-commerce platforms and businesses began endorsing these influencers as it facilitates the development of partnerships and increases their commercialization performance via the marketing channel (Ganjeh et al., 2019). This has been done through paid ads and sponsorships, and even 'Influencer Programs'. Social media creates an additional funnel for businesses as they are able to sell products directly to consumers through the platform, improving their sales capabilities.
Through the management of interactions within these digital landscapes, social media, which was once considered non-commercial, has undergone a transformation towards commercialization, garnering both positive and negative effects (Laurell, 2014).
How Social Media has Affected Commercialization
The role that social media plays in the realm of e-commerce has become a crucial one and has affected the stages within an organization's business cycle, namely in its marketing. A study found that social media is a cost-effective method for marketing, and enhances a firm's sales, innovation performance, and brand value, trust, recognition, and loyalty (Ganjeh et al., 2019).
These positive impacts generate valuable insights for enterprises, enabling them to achieve a competitive advantage and sustain beneficial relationships with these influencers. These enhanced networking capabilities have led to a change in many business cycles, with an increasing number of businesses embracing social media marketing, which in turn contributes to the scale of commercialization of the internet.
Given the heightened emphasis on commercialization, traditional marketing approaches are challenged, and consumer-driven activities within the sphere of social media are becoming increasingly prevalent.
This increase in commercialization has had a positive impact on the environment of e-commerce and social media endorsements, contributing an additional channel into the circular economy of businesses. This repeated cycle of e-commerce positively affects both businesses and individuals around the world, as it increases the prominence of online sales, and the emergence of online retailers and enterprises.
Thus, the relationship between social media users and online businesses, as mentioned previously, is one that contains trust, reliability, and authenticity due to the presence of influencers. This, in turn, skyrockets sales, creating a cycle of trust within the realm of e-commerce and online business sales, further developing the commercialization of the internet.
The Downsides of Social Media
However, despite these positive effects, therein lies inherent discourse surrounding influencer culture and social media, particularly through issues of authenticity and expectations. Given the nature of commercialization in influencer culture, personas created by influencers are highly attributable to their following and viewers, and the incorporation of endorsements that despite positively contributing to the commercialization of the internet, compromises individuals trust and digital authenticity (Abidin, 2018).
Becoming a brand that collaborates with businesses could potentially undermine users' autonomy and digital well-being, as it creates an environment where the trust that was once present is now questioned, with the additional fiscal advantage given to these influencers (Smith, 2020). A recent example of this was Mikayla Nogueira, an influencer who received backlash for falsifying results of a mascara she was promoting. This is a prime example surrounding the issue of authenticity within the influencer community, emphasizing one of the potential pitfalls.
Conclusion
From MySpace and Facebook to Instagram and TikTok, the realm of social media has revolutionized the way that we conduct business. The concept of being able to become a full-time influencer earning millions of dollars rather than having a traditional job is one that was foreign to us all less than two decades ago.
The commercialization of the internet has provided these opportunities and platforms to allow users all around the world to become influencers, which in turn creates more commercialization opportunities on the internet, triggering this never-ending cycle in the evolution of digital commercialization.
Witnessing the evolution of the internet throughout the years puts into perspective the ability for it to open up a whole new world of social and financial opportunities. The scale in which the internet evolves is one that will never end as technology advances, and individuals should take advantage of and seize these new channels.
References
Abidin, C. (2018). "From Internet Celebrities to Influencers". Internet Celebrity: Understanding Fame Online (Society Now), pp. 71 – 98. Emerald Publishing Limited, Bingley. https://doi.org/10.1108/978-1-78756-076-520181004.
Bertoni, S. (2023). Top Creators 2023, Forbes. https://www.forbes.com/sites/stevenbertoni/2023/09/26/top-creators-2023/?sh=50263be94c0c.
Couzens, G. (10 February, 2016). Spanish 17-year-old who was made famous when Justin Bieber posted her photo, saying 'OMG who is this?!' quits her £3-an-hour babysitting job to sign for model agency, DailyMail. https://www.dailymail.co.uk/news/article-3440232/Spanish-17-year-old-famous-Justin-Bieber-posted-photograph-saying-OMG-quits-3-hour-babysitting-job-signed-model-agency.html.
Gajeh, Y. M., Khani, N. & Tabriz, A. A. (2019). "Social media usage and commercialization performance: role of networking capability". Journal of Science and Technology Policy Managemennt, 10(5), pp. 1174 – 1195. https://doi.org/10.1108/JSTPM-10-2018-0102.
Kaplan, A. M. & Haenlein, M. (2010). "Users of the world, unite! The challenges and opportunities of social media". Business Horizons, 53(1), pp. 59– 68. https://doi.org/10.1016/j.bushor.2009.09.003.
Laurell, K. (2014). "Commercialising Social Media – A Study of Fashion (blogo)pheres". Stockholm: School of Business. Stockholms University.
Mendez, M. (27 January, 2023). A Mascara Drama Unfolding on TikTok Raises Questions About Authenticity Among Beauty Influencers, Time. https://time.com/6250881/mikayla-nogueira-mascara-fake-eyelashes/.
Millar, J. (17 August, 2022). Meet Emma Chamberlain, the Californian Gen Zer whose relatability has made her one of the internet's most beloved, VOGUE. https://www.vogue.com.au/celebrity/interviews/emma-chamberlain/news-story/9eefdc6942c0e397b7eeb9248e0dac86.
Nouri, M. (2019). "The Power of Influence: Traditional Celebrity vs Social Media Influencer". Pop Culture Intersections 32. Santa Clara University.
Perelli, A. (8 September, 2022). Amazon Influencer Program: How to become a creator and how much it pays, Insider. https://www.businessinsider.com/how-to-become-an-amazon-influencer-what-it-pays.
Smith, C. (2020). Corporatised Identities ≠ Digital Identities: Algorithmic Filtering on Social Media and the Commercialisation of Presentations of Self. Philosophical Studies Series, 40. https://doi.org/10.1007/978-3-030-50585-1_13
Sternlicht, A. (6 September, 2022). Charli and Dixie D'Amelio Turned TikTok Fame Into A Billionaire-Backed Personal Brand That Hinges On Their Personal Lives, Forbes. https://www.forbes.com/sites/alexandrasternlicht/2022/09/06/charli-and-dixie-damelio-turned-tiktok-fame-into-a-billionaire-backed-personal-brand-that-hinges-on-their-personal-lives/?sh=33f6f1c87594.