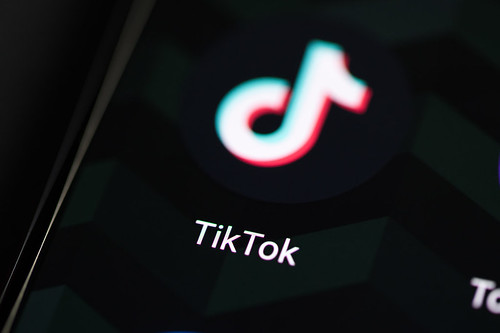 "tiktok" by Nadia nadia is licensed under CC BY 2.0.
Tiktok, along with douyin, is one of the most influential apps in the world today, and its main function is short video sharing, allowing users to post on the platform and share short videos on various topics. It allows users to get creative with publishers by adding background music, filters, effects, voiceovers, and more(Geyser, 2022). Douyin is a Tiktok app that goes by a different name in the Chinese market, and both are owned by a company called ByteDance.
Douyin launched earlier than Tiktok in September 2016, and today has more than 780 million daily visits in China, 1.7 billion monthly active users in 2023, and more than 3 billion downloads(MANSOOR IQBAL, 2023). Tiktok has been the most downloaded app of the past three years, and its impact and economic performance are staggering. But because of this, different laws and policies need to be enacted in different countries to influence its content.
China's tiktok platform—douyin
The influence of Chinese government on douyin's content
As the home of Tiktok and douyin, the Chinese government's influence on short-form video platforms is interesting. On douyin, you can often find short videos with playful patriotism, such as reports that emphasize that Hong Kong should be preceded by the word "China" or lamenting China's strong national strength. The content has a hashtag called Positive energy, and Tiktok has a special section for this content. If you click on the hashtag, users can access a section with only relevant content, this provides a channel for the country to promote its image (Highhouse, 2023).
As a for-profit company, ByteDance doesn't want to fight national governments, it's thinking about how to tweak its platform or enhance its algorithms to make more interesting content available to more users and make money. Like other social media companies in China, streaming patrioticism-related content is a clear signal that they are willing to compromise with the state, as long as they do not change the structure of Douyin, and they are willing to comply with a country committed to promoting patriotism to ensure social stability and the legitimacy of its regime (Chen et al., 2020).
"Douyin's positive energy section" by Xu Chen, D. Bondy Valdovinos Kaye & Jing Zeng is licensed under CC BY 2.0.
Some content with Chinese cultural characteristics
According to comparative research, it seems that there are some differences in user viewing preferences caused by cultural influences. Since douyin and tiktok have no impact on the identity of their users, whether they are rich or poor, people with good looks or excellent grades, the content they watch is the same from a usage perspective (Sun et al., 2020). This means It is possible to observe the performance of two software of the same nature in different countries from an average level.

Research shows that compared to Tiktok users, douyin users have a more static and simple lifestyle, while Tiktok users have a tendency to capture more diverse goals. On average, douyin users' home videos dominate. For example, the kitchen, some hanging decorations, and some videos about life. The viewing preferences of Tiktok users are more electronic products, or videos interacting with strangers or friends (Sun et al., 2020).The Chinese government also wants to use short video platforms to show its culture to the people, thereby improving the country's image and national pride.
The survey mentioned that on average, the douyin content that Chinese douyin users like most is food, beauty, and fashion (Yang, 2022). China's food culture has been inherited and developed for thousands of years.The Chinese government also wants to use short video platforms to show its culture to the people, thereby improving the country's image and national pride. It is rich in variety and world-famous, and has influenced countless Chinese people all over the world. Contents such as fashion and beauty are what douyin and tiktok users have in common. The reason for this is that their main service targets are the younger generation, resulting in the same style appearing in different regions and cultures.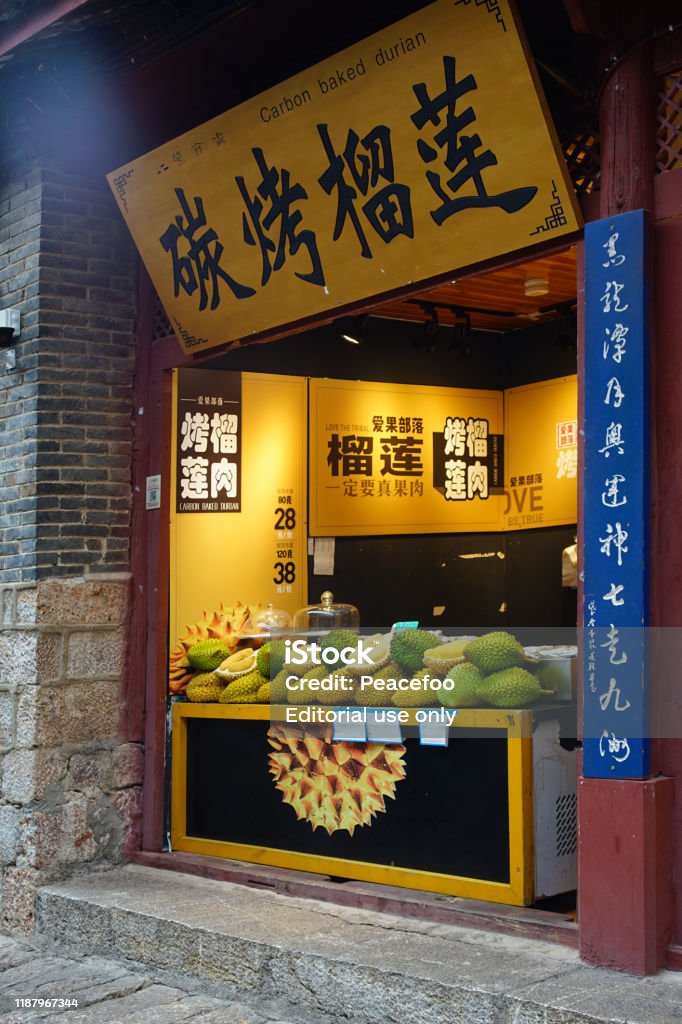 TikTok's content in U.S. policy
Tiktok restriction policy
After the rapid development of tiktok, it can now pose a threat to the leaders of American social media companies. The dominance that Instagram, Snapchat, Facebook and other companies once dominated and competed with each other has been affected by ByteDance, a company from China (Cartwright, 2020). This needs to be taken seriously by the US government.
On July 6, 2020, the US government confirmed that the Trump administration was considering banning Tiktok in the United States on the grounds of national security (Gray, 2021). They believe that if ByteDance, a company with such huge influence, is required to provide user data to the Chinese government, it will cause problems in international political relations (Gray, 2021). However, according to ByteDance's public statement, it was not found that the Chinese government provided user information data to ByteDance. It seems that the Chinese government's use of this to threaten national security is still just a hypothesis.
The connection between US elections and tiktok
As BBC News said, the video content about the presidential election in TikTok has enabled the younger generation to participate in the election as never before. The influence of short video platforms has driven their enthusiasm. After learning relevant content from the screen, those young people also want to express their voices (BBC News, 2022). Their views and opinions are equally important. It seems that short video platforms have had an impact on national policies, but there have been news releases in the past about social media companies such as Facebook affecting votes (Corbyn, 2012). TikTok's impact on elections is just natural, and its referendum election method makes it difficult to separate policies and TikTok.
Comparing the policies between countries, this kind of thing is very special in the Chinese government-douyin market. Because different national systems bring different policies, they affect the content of short video platforms. There is no referendum in China, a socialist country, which means there is no way to influence politics through means such as social media companies.
Tiktok is banned in India for policy reasons
Political conflict
When tiktok was first released in 2016, it became an instant hit in India. Its ability to support 15 languages is one of the secrets of its success, and it topped the downloaded application list in India in 2019. one.
But in 2020, a geopolitical battle broke out between China and India. After that, the Indian government issued a ban on TikTok on the grounds that it would prevent the Chinese government from accessing user information to avoid national security issues (India Today, 2021). Even ByteDance's attempts to communicate with the government were ineffective, and India subsequently issued more bans on Chinese apps.
After Tiktok became popular, it became a source of income for some people. Internet celebrities with high fan followings lost the success they had accumulated for many years. The ban not only affected Indian tiktok users but also affected a group of workers like this(Business insider, 2023).
Conclusion
Tiktok's excellent algorithm structure and high interest have brought a huge number of users, making its influence around the world not to be underestimated. For national governments, perhaps TikTok's huge benefits in many aspects have forced all countries to pay attention. Various policies in different regions have caused TikTok and ByteDance to face many difficulties. But perhaps complete restriction or complete takeover is not the most market-friendly behavior. How to obtain profits among national policies and benefit users is the wish of every user who expects TikTok to become better.
We must think about the rationality of social media platforms and policies. Pursuing a harmonious balance is the way to achieve win-win results for each country and in the short video era.
References
BBC News. (2022). YouTube. Retrieved October 7, 2023, from https://www.youtube.com/watch?v=_1hUU4Q8VKo.
Cartwright, M. (2020). Internationalising state power through the internet: Google, Huawei and geopolitical struggle. Internet Policy Review. https://doi.org/10.14763/2020.3.1494
Chen, X., Valdovinos Kaye, D. B., & Zeng, J. (2020). #positiveenergydouyin: Constructing "playful patriotism" in a Chinese short-video application. Chinese Journal of Communication, 14(1), 97–117. https://doi.org/10.1080/17544750.2020.1761848
Corbyn, Z. (2012). Facebook experiment boosts us voter turnout. Nature. https://doi.org/10.1038/nature.2012.11401
Geyser, W. (2022, December 30). What is TikTok? – everything you need to know in 2023. Influencer Marketing Hub. https://influencermarketinghub.com/what-is-tiktok/
Gray, J. E. (2021). The geopolitics of 'platforms': The tiktok challenge. Internet Policy Review, 10(2). https://doi.org/10.14763/2021.2.1557
Highhouse, C. H. (2023). China content on TikTok: The influence of social media videos on National Image. Online Media and Global Communication, 0(0). https://doi.org/10.1515/omgc-2022-0057
India Today. (2021, July 2). A year since TikTok ban, Indian tiktokers narrate how their lives were impacted. India Today. https://www.indiatoday.in/technology/features/story/a-year-since-tiktok-ban-indian-tiktokers-narrate-how-their-lives-were-impacted-1823024-2021-07-02
MANSOOR IQBAL. (2023, October 2). Tiktok revenue and Usage Statistics (2023). Business of Apps. https://www.businessofapps.com/data/tik-tok-statistics/
Sun, L., Zhang, H., Zhang, S., & Luo, J. (2020). Content-based analysis of the cultural differences between Tiktok and Douyin. 2020 IEEE International Conference on Big Data (Big Data).
https://doi.org/10.1109/bigdata50022.2020.9378032
Business Insider. (2023, January 8). Why India banned Tiktok and what us can learn as Biden tries to follow suit. South China Morning Post. https://www.scmp.com/news/asia/article/3205994/why-india-banned-tiktok-and-what-us-can-learn-pressure-mounts-biden-follow-suit
Yang, Y. (2022). TikTok/Douyin use and its influencer video use: A cross-cultural comparison between Chinese and US users. Online Media and Global Communication, 1(2), 339–368. https://doi.org/10.1515/omgc-2022-0016