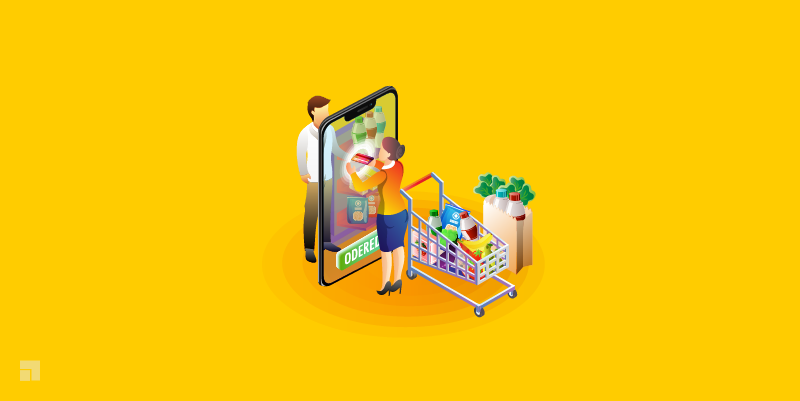 "mobile-app-ecommerce" by deepakiqlect is licensed under CC BY 2.0.
Introduction
With the development of the Internet, e-commerce has become the mainstream sales channel. In both offline and online sales channels, young people usually prefer to place orders online and complete their purchases. The main reason is that consumers are increasingly valuing the convenience of shopping, and they prefer to have a relaxed shopping experience. The development of e-commerce not only benefits consumers, but also gives merchants a larger sales platform.
Many people may be curious about what e-commerce actually includes. In fact, e-commerce refers to all transactions of goods or services conducted through the internet. Whether it is a small company or a larger enterprise, they usually have two parts: physical sales and e-commerce. (Zappala, 2017) E-commerce usually displays products to customers and communicates through e-commerce websites, i.e. electronic websites on the internet. In this process, e-commerce websites serve as product shelves, sales personnel, and cashiers in offline sales channels.
E-commerce is not only a common shopping platform such as Amazon and Taobao, but also covers electronic payments, such as Google Pay, Apple Pay, and so on. Meanwhile, the most easily overlooked aspect of e-commerce is Internet banking. Another common platform is online ticketing platforms. In summary, e-commerce has penetrated into all aspects of people's daily lives.(Onesinus Saut Parulian, 2017)
The History of Ecommerce Timeline
In 1969, CompuServe, the first e-commerce company, was established, but due to the lack of the internet at the time, the company provided services to businesses over the phone.
In 1972, students from Stanford University and Massachusetts Institute of Technology used Arpanet for marijuana sales, but they only reached a transaction intention online. They still met offline to exchange products and money face-to-face.
In 1976, Atalla Technovation and Bunker Ramo Corporation launched online transaction payment software.
In 1979, British inventor Michael Aldrich demonstrated how to connect a modified TV to a transaction processing computer through a telephone line for electronic shopping.
In 1984, CompuServe partnered with over 100 merchants to open an electronic mall.
In 1994, Netscape 1.0 was released, effectively ensuring the security of online transactions between both parties. In August of that year, Phil Brandenberger purchased the Sting CD "The Story of the Ten Summoners" on Netmarket. Completed the first complete online transaction.
In 1995, The online market began to open up. During this year, Amazon and eBay were established simultaneously.
In 1998, PayPal was introduced as a remittance tool.
In 1999, global e-commerce reached $150 billion.
The impact of e-commerce
E-commerce platforms provide convenience, allowing consumers to easily complete shopping through mobile devices. At the same time, consumers can also obtain more choices online than in stores. Most e-commerce platforms offer price match services, allowing consumers to purchase their desired products at the lowest price possible. The Internet recommends products that are more suitable for consumers through the application of big data, which can make shopping more efficient for consumers.(Zappala, 2017)
Online sales provide a fair competitive environment for enterprises, allowing them to reach different consumer groups around the world. Meanwhile, the cost of online sales is significantly reduced compared to offline sales. For startups, the entry threshold for online sales is far lower than physical stores, and e-commerce platforms can enable small businesses to operate more cost-effectively.(Zappala, 2017)
The Role of the Internet in the Development of E-commerce
E-commerce requires sharing business information and conducting business transactions through the internet. The internet has become an indispensable part of e-commerce. (Vladimir, 1996) The Internet has changed the marketing methods and advertising placement of many brands. Even some brands with a sense of the times have to develop internet shopping malls to establish brand awareness and promote sales.
E-commerce has greatly changed the existing consumption system, not only providing consumers with easier and more convenient shopping methods, but also providing merchants with better sales channels.
1. The price of online sales is often lower than that of offline stores. Considering factors such as labor and store rent for offline physical sales, the cost of online sales is relatively low.
2. Online stores remain open for a long time. Whether it's weekdays or holidays, customers can make purchases anytime, anywhere. This will provide great convenience for busy workers.
3. Network platforms can provide a wider range of products and services. Online sales only require placing product information and images on the platform, so online sales are not limited by shelf restrictions. This means that online platforms can provide customers with more choices.
4. Online shopping can be more personalized. E-commerce platforms can provide consumers with more targeted services based on big data and algorithms. At the same time, merchants can also conduct marketing more accurately based on consumers' purchasing preferences and browsing records.
5. Online platforms can see previous consumer comments. Online shoppers can read previous consumer reviews, which can help consumers select more suitable and satisfactory products.
6. Online shopping is not subject to geographical restrictions. This is a great convenience for both merchants and consumers. Merchants can reach different consumer groups around the world, and consumers can also purchase products from different countries.
Challenges and Concerns in E-commerce
Although e-commerce has changed people's way of life, like any business model, e-commerce also has undeniable drawbacks and limitations.
1. The sensory experience is limited. The inability to see physical products before purchasing online shopping is a drawback that cannot be ignored. Many categories of products, such as clothing, food, etc., require trying on or eating.
2. The complexity of returns. Compared to the return rules of physical stores, the return and exchange on online sales platforms are very inconvenient. Returns and exchanges in e-commerce not only take a long time, but most of them require consumers to pay for postage.
3. Transportation challenges. Although countries now have mature supply chain management, they still face the risk of delayed or even lost delivery.
4. Privacy leakage. Many customers are unwilling to place orders on the website because they are worried that the website may leak their personal information. Severe cases can lead to credit card theft and online fraud.
5. Technical issues. When online shopping platforms hold large-scale promotional activities, due to excessive user usage, the website often encounters some problems, such as webpage failure to load, inability to complete payment, and so on. All of these will create a negative consumer experience for consumers.
Conclusion
Data shows that 58.4% of internet users complete shopping at least once a week on e-commerce platforms. And in the past decade, the sales of e-commerce platforms have been on the rise. The sales revenue in 2022 reached 5542 billion dollars, which has more than quadrupled compared to 2013. This all reflects that e-commerce has become an indispensable part of people's lives. In this decade, the development of mobile devices has enabled people to access various e-commerce platforms more conveniently. Meanwhile, more and more social media platforms are becoming channels for shopping. More brands and retailers are also increasing their marketing budgets on social media year by year.( Mansell,2020) Personalized algorithm recommendations have also developed rapidly in the past decade, which has led to a significant technological advancement in e-commerce platforms. During this period, delivery methods have also become more flexible and convenient. Large online shopping platforms have their own logistics systems, so many shopping platforms now offer next-day or even same-day delivery services during delivery. Cross border e-commerce has also become one of the main driving forces for global trade. Consumers can more easily purchase products from merchants around the world, and businesses can also more easily expand into international markets. These trends have jointly driven the rapid growth of the e-commerce industry and will continue to affect the shopping and sales behavior of consumers and businesses in the future.(Singh, 2016)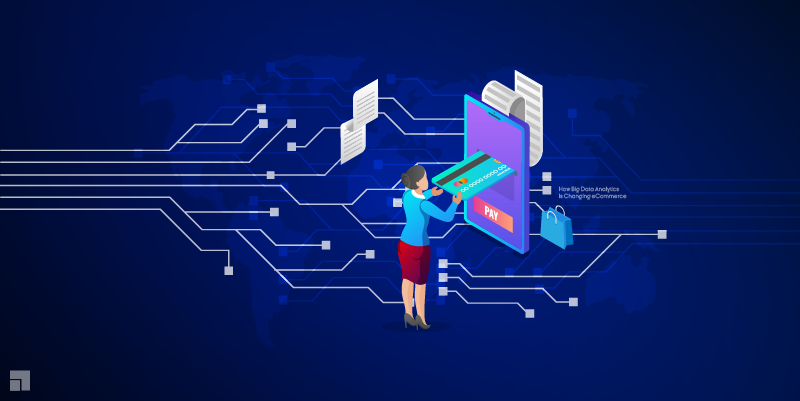 "Bigdata and eCommerce" by deepakiqlect is licensed under CC BY 2.0.
Reference
1. CLARKSTONCONSUL 2023 eCommerce Trends for Retailers. (2023). In News Bites – Private Companies. News Bites Pty Ltd.
2. Mansell, R., & Steinmueller, W. E. (2020). Economic analysis of platforms. In Advanced Introduction to Platform Economics. Edward Elgar Publishing Limited.
3. Onesinus Saut Parulian. (2017). Basic Concept e-Commerce with PHP. Onesinus Saut Parulian.
4. Singh, S. N. (2016). E-commerce : Role of E-commerce in Today's Business. Computing Trendz – the Journal of Emerging Trends in Information Technology, 6(1). https://doi.org/10.21844/cttjetit.v6i1.6699
5. Vladimir, Z. (1996). Electronic Commerce: Structures and Issues. International Journal of Electronic Commerce, 1(1), 3–23. https://doi.org/10.1080/10864415.1996.11518273
6. WIGAND, R. T. (1997). Electronic Commerce: Definition, Theory, and Context. The Information Society, 13(1), 1–16. https://doi.org/10.1080/019722497129241
7. Zappala, S. (2017). Impact of e-Commerce on Consumers and Small Firms. Routledge.