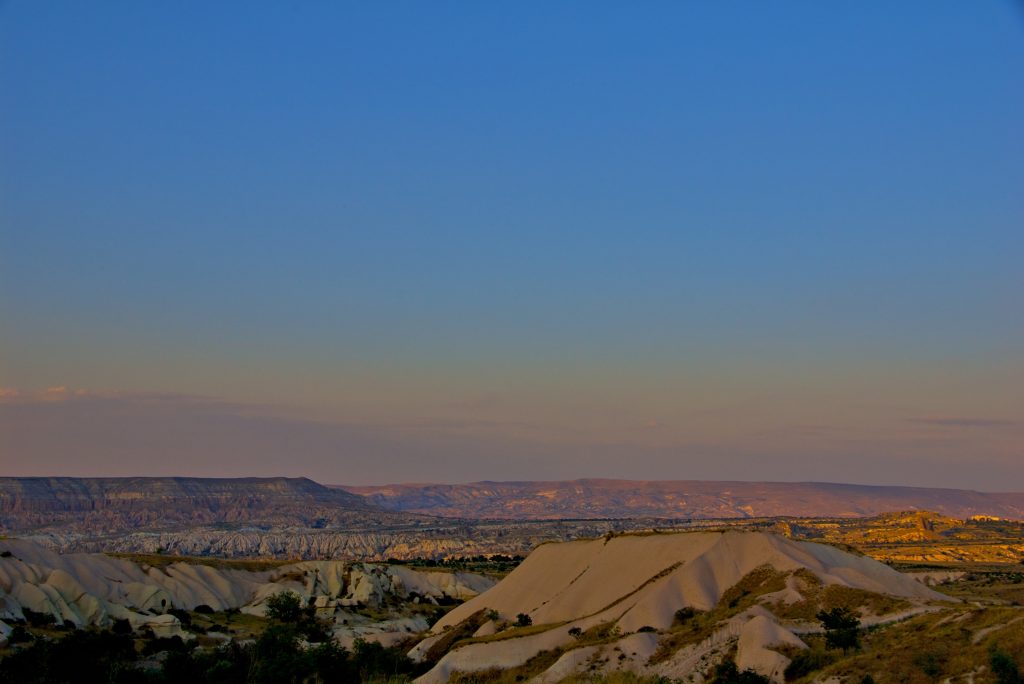 'Turkey travel' by Minamie's Photo licensed under CC BY 2.0
Introduction
With the continuous development of technology, there are more scenarios where people use the Internet in their daily lives. As a traditional industry, tourism has always been valued by the country because it is critical to economic growth. As a new business model, the sharing economy brings new opportunities to the tourism industry. Its success is based on the rise of a shared culture. Rather than owning goods, people are more willing to share their assets with strangers online (Kuhzady et al., 2021). In the tourism industry, the booming development of the sharing economy is inseparable from the two important components of accommodation and transportation. With technological innovation driving the promotion of online platforms, some of them have built online websites for accommodation and transportation for tourists to choose from. This article will analyze the benefits of the sharing economy to the tourism industry from the perspective of accommodation and transportation, as well as discuss some of the challenges it faces.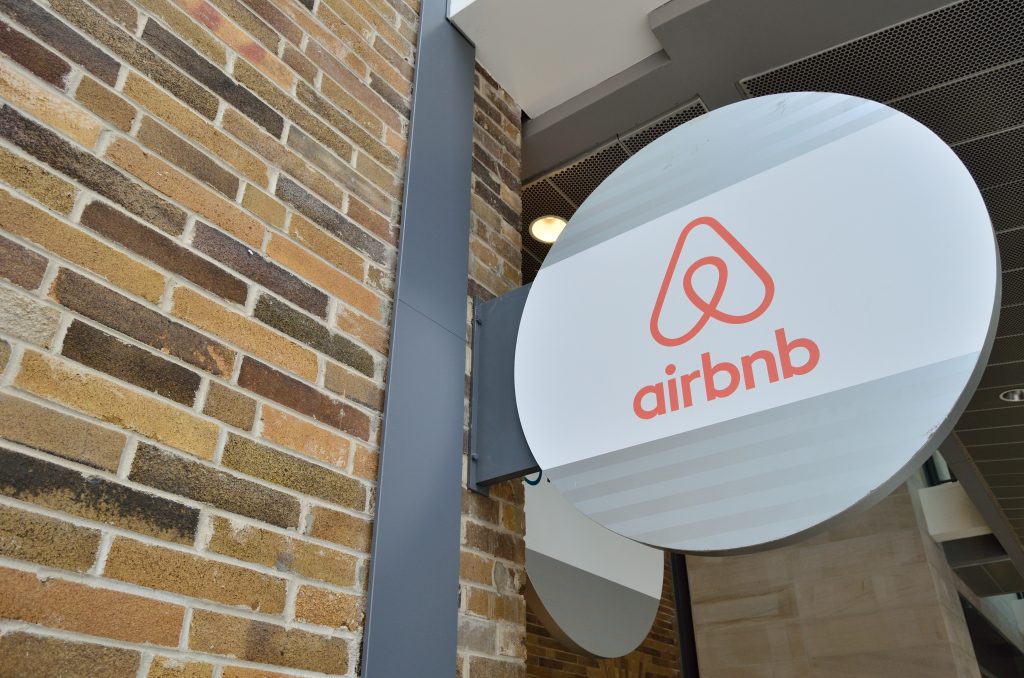 'Airbnb Office' by Open Grid Scheduler licensed under CC0
The sharing economy has improved the convenience of travel
Through the online platform, tourists can choose suitable accommodation and transportation through comparison. Internet technology helps people integrate and utilize personal, corporate and social resources to achieve resource sharing. This economic sharing model improves the convenience and efficiency of tourism transportation, provides tourists with more choices for travel, and expands the range of transportation options. For example, the emergence of shared bicycles and shared cars has made tourists' travel more diverse. Car-sharing platforms connect passengers with car owners via the purpose and schedule of the trip (Perkumienė et al., 2021). They can choose the transportation type that suits them based on their needs and preferences. Moreover, they can check the traffic conditions online. If there is congestion on one route, tourists can change other routes in time. In terms of tourism accommodation, the emergence of shared accommodation platforms provides tourists with more diverse options, including B&Bs and apartments. These different forms of accommodation can meet the needs of different tourists and make travel more flexible. According to the results of an online questionnaire, it shows that users feel that Airbnb has more distinctive features than standard hotels, making for an unforgettable travel experience (Paulauskaite et al., 2017). House owners will interact with tenants, share news, and help them better integrate into the local community. It can be seen that the sharing economy allows tourists to customize their itinerary. This makes them feel more free. Tourists can have more direct contact with local residents and culture, gaining a richer travel experience. Afterwards, they can also provide information to others by sharing their own travel stories.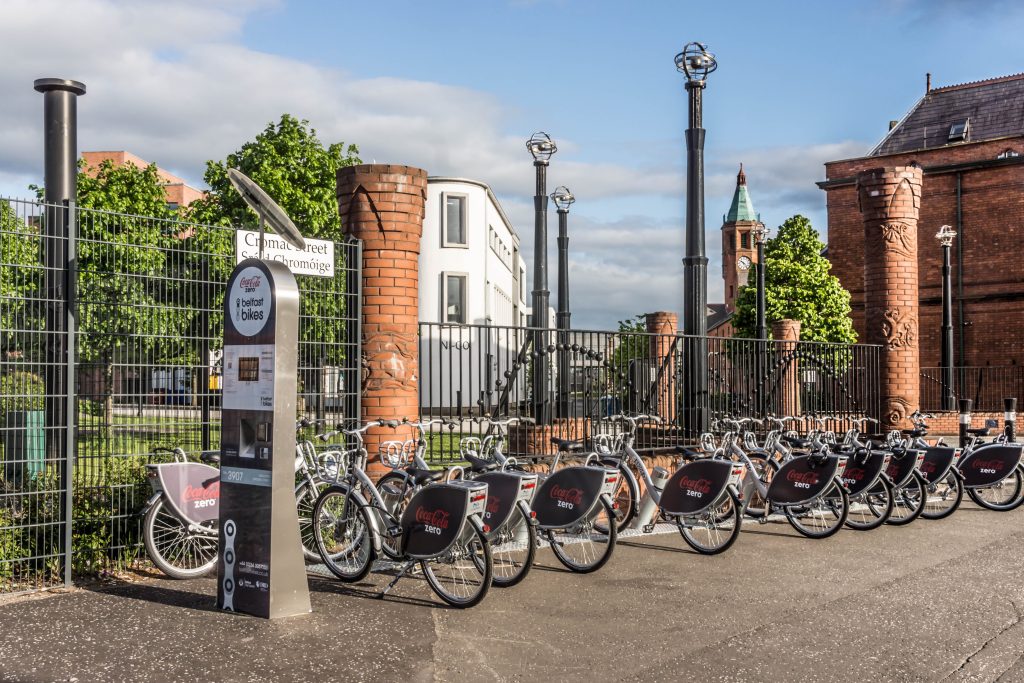 'Belfast Bicycle Sharing Scheme' by William Murphy licensed under CC BY 2.0
The sharing economy has reduced the costs of travel
The sharing economy reduces costs and increases selectivity by rational allocation and effective use of resources. In order to make full use of resources, shared accommodation platforms can make tourist accommodation cheaper than traditional hotels by sharing houses, studios, apartments and other properties. Shared cars and bicycles for transportation can also reduce the cost of travel transportation. By improving vehicle usage efficiency, the vehicle empty rate and empty seat rate are reduced. The method of resource sharing and optimization allows tourists to obtain a better travel experience at a lower cost. In addition, traditional tourist transportation needs to go through multiple intermediate links and communicate with travel agencies. It will not only increase tourists' expenditure, but also reduce the efficiency of tourist transportation. However, the sharing economy model directly connects tourists and tourism resources through the Internet platform, eliminating the tedious process in the middle, thereby reducing the cost of tourism transportation. With the help of the intelligent Internet platform, tourists can reserve vehicles at any time and obtain the right to use them (Perkumienė et al., 2021). Alternatively, when using a shared bike, visitors can simply find the location and unlock the bike through a mobile application. It reduces the time cost for tourists in finding transportation and arranging their trip, allowing them to complete their travel itineraries in less time and at less cost.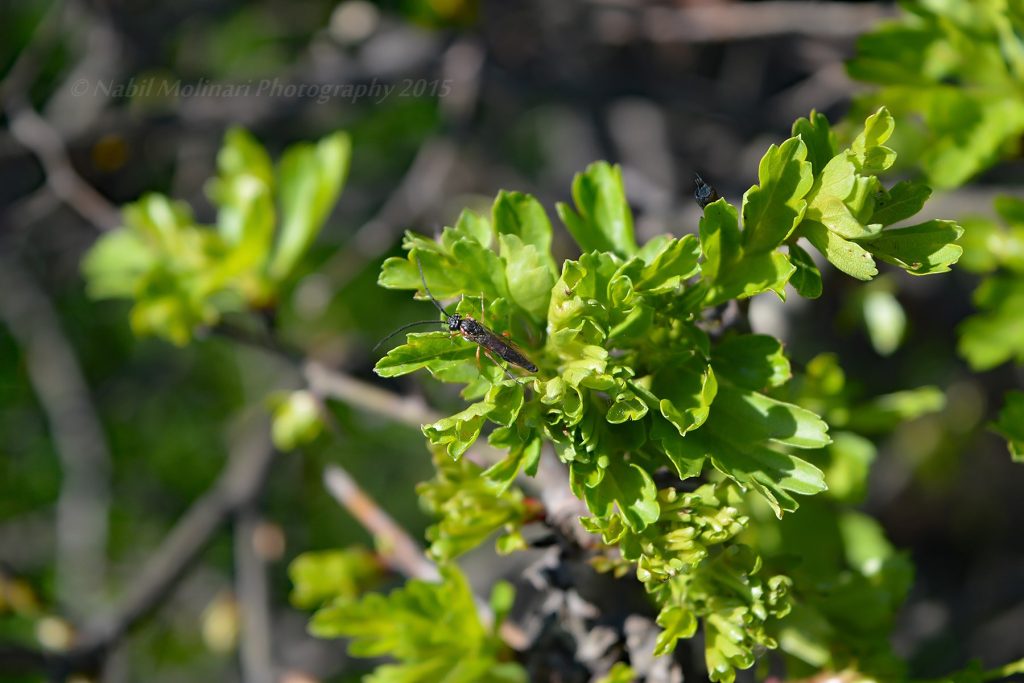 'Nature' by Nabil Molinari licensed under CC BY 2.0
The sharing economy protects the environment
The benefit of the sharing economy is to protect the environment and reduce negative impacts on nature (Perkumienė et al., 2021). There is a close connection between tourism and ecological sustainability, as beautiful scenery attracts more tourists. The sharing economy contributes to sustainable development. The rational use of resources helps reduce waste and environmental pollution. For example, shared bikes and shared cars reduce vehicle emissions and traffic congestion. The reduction of carbon dioxide can slow down the greenhouse effect and thereby reduce environmental damage. Sharing economy platforms can rationally allocate and manage vehicles to reduce idling and waste by establishing an environmental monitoring mechanism. It can also help detect environmental problems in a timely manner and take corresponding measures to promote the development of the environmental protection industry. In addition, car-sharing companies can adopt electric vehicles or other clean energy vehicles to promote sustainable energy and reduce the use of fossil fuels. It can encourage users to choose low-carbon travel methods and increase people's awareness of environmental protection.
Challenges facing the tourism industry
The sharing economy has a significant impact on the development of tourism. Under this model, tourism, as a choice of activities for people, becomes more flexible and convenient, making the entire industry more competitive and bringing new opportunities. Nevertheless, the benefits often come with risks. Some of the challenges faced by the tourism industry in the context of the sharing economy cannot be ignored. It increases the intensity of market competition. At the same time, after the market became chaotic, some critical voices emerge, accusing the sharing economy of promoting the creation of unregulated markets (Lorde et al., 2019). A number of issues related to security will also gradually emerge.
The first issue is network security. When creating an account on the platform, people need to enter their personal information. Tourist distrust is a huge obstacle facing the sharing economy (Perkumienė et al., 2021). Measures that can be taken include government and own regulation. Government supervision can begin by strengthening laws and regulations, clearly outlining data ownership, usage rights and protection standards. With relevant policies in place, the platform can effectively restrict the collection and inappropriate use of some users' data. In terms of self-supervision, relevant departments of enterprises need to improve their technical level and ensure the ability to protect data security. At the same time, enterprises need to formulate regulations and raise awareness of data protection. In addition, they should also establish a complete user complaint mechanism, give timely feedback and handle problems, and protect users' legitimate rights and interests.
The second issue is practical security. Although the sharing economy provides a foundation of link between strangers, people still need to be aware of the possibility of crime (Yi et al., 2020). Platforms should strengthen user identity authentication and credit assessment to ensure that users' identity information is true and reliable. For example, in some car-sharing platforms, it should monitor the identity information of drivers and customers at the same time to avoid accidents. According to the survey, passengers attach great importance to safety when taking shared cars (Perkumienė et al., 2021). Establishing a complete authentication system can guarantee the personal safety of both parties. Vehicles must also be tested on time to ensure compliance with quality standards to avoid parts aging problems.
Conclusion
In conclusion, the sharing economy promotes the development of tourism and achieves diversified integration. In the wave of development of the times, the tourism industry needs to inject new vitality and constantly innovate in order to not be eliminated. It transforms some potentially idle resources into usable assets. Providing better quality tourism services is the goal to be pursued. While adapting to and utilizing the benefits brought by the sharing economy, it is necessary to remain vigilant and actively respond to the challenges. It will enable the whole industry to develop in the long run. Its advantages can be consolidated and optimized.
Reference list
Beastie Bikes Pete. (2022). Sydney Bike Share: Everything You Need to Know. https://www.beastiebikes.com.au/bike-share-sydney/
Mashuka Tabassum. (2022). Uber ventures into carsharing by taking over Aussie enterprise. https://www.news.com.au/technology/motoring/on-the-road/uber-ventures-into-carsharing-by-taking-over-aussie-enterprise/news-story/d028b43ac9f59831958839d79571414e
Kuhzady, S., Olya, H., Farmaki, A., & Ertaş, Ç. (2021). Sharing economy in
hospitality and tourism: a review and the future pathways. Journal of Hospitality Marketing & Management, 30(5), 549–570. https://doi.org/10.1080/19368623.2021.1867281

Lorde, T., Jacob, J., & Weekes, Q. (2019). Price-setting behavior in a tourism sharing
economy accommodation market: A hedonic price analysis of AirBnB hosts in the caribbean. Tourism Management Perspectives, 30, 251–261. https://doi.org/10.1016/j.tmp.2019.03.006

Paulauskaite, D., Powell, R., Coca‐Stefaniak, J. A., & Morrison, A. M. (2017). Living
like a local: Authentic tourism experiences and the sharing economy. The International Journal of Tourism Research, 19(6), 619–628. https://doi.org/10.1002/jtr.2134

Perkumienė, D., Vienažindienė, M., & Švagždienė, B. (2021). The sharing economy
towards sustainable tourism: An example of an online transport‐sharing platform. Sustainability (Basel, Switzerland), 13(19), 10955–. https://doi.org/10.3390/su131910955

Tussyadiah, I. P., & Sigala, M. (2018). Shareable tourism: tourism marketing in the
sharing economy. Journal of Travel & Tourism Marketing, 35(1), 1–4. https://doi.org/10.1080/10548408.2018.1410938

Yi, J., Yuan, G., & Yoo, C. (2020). The effect of the perceived risk on the adoption of
the sharing economy in the tourism industry: The case of Airbnb. Information Processing & Management, 57(1), 102108–. https://doi.org/10.1016/j.ipm.2019.102108