Featured Image License: "Social Medias on Phone" by Adam AY is licensed under CC BY-NC 2.0.
In an era where digital connectivity has become an integral facet of modern life, the impact of social media on our mental health has garnered significant attention. It is crucial to consider the effects of our virtual connections on our wellbeing as social media sites like Facebook, Instagram, and Twitter continue to influence the way we connect, share, and communicate. In this article, we will be exploring the nuanced connection between excessive social media use and its serious effects on mental health. Focusing on the alarming connections between protracted social media use and the occurrence of depression, heightened anxiety, and the emergence of addictive behaviours.
The Influence of Social Media on Mental Health
The relationship between social media use and depression among young individuals was examined in a research that was published in Depress Anxiety in 2016 (Liu et al., 2016). The researchers conducted a survey of 1,787 individuals between the ages of 19 and 32 to gather information about their social media usage and depression levels. The study discovered a strong correlation between heavy social media use and a higher risk of depression, where the risk of depression was 1.66 times greater for individuals in the highest percentile of daily social media use than for those in the lowest quartile (Liu et al., 2016).
A person's fear of missing out (FOMO), which compels them to check social media sites often in order to keep connected and updated, can be the catalyst for unhealthy social media use (Liu et al., 2016). Stress and a sense of inadequacy can be brought on by the need for quick replies and the fear of missing out on social interactions. Many people resort to their gadgets as a coping method for social circumstances that make them feel uneasy or lonely, and many people utilise social media as part of this strategy (Coiera, 2013). Additionally, social media platforms' addictive qualities, which are intended to release dopamine in the brain's reward centre, can result in depressive and anxious thoughts as well as physical illnesses (Coiera, 2013). Users are kept interested by the unpredictable results, which are like to those of a slot machine, because they are continuously looking for approval and feedback from likes and comments. This persistent need for validation and comparison to others can have a severe effect on one's sense of self-worth and self-esteem, which can lead to mental health problems.
Teenagers are particularly affected by the negative effects of social media on their mental health because they are more susceptible to peer pressure, cyberbullying, and unrealistic beauty standards (Zdanow & Wright, 2012). Social media use at a young age can make these difficulties more severe. Additionally, the simplicity of publishing without a safety net might encourage impulsive online behaviour in both adults and teenagers. Social media use as a replacement for in-person interactions is common, straining bonds and creating emotional distance.
The story of Liv Kunik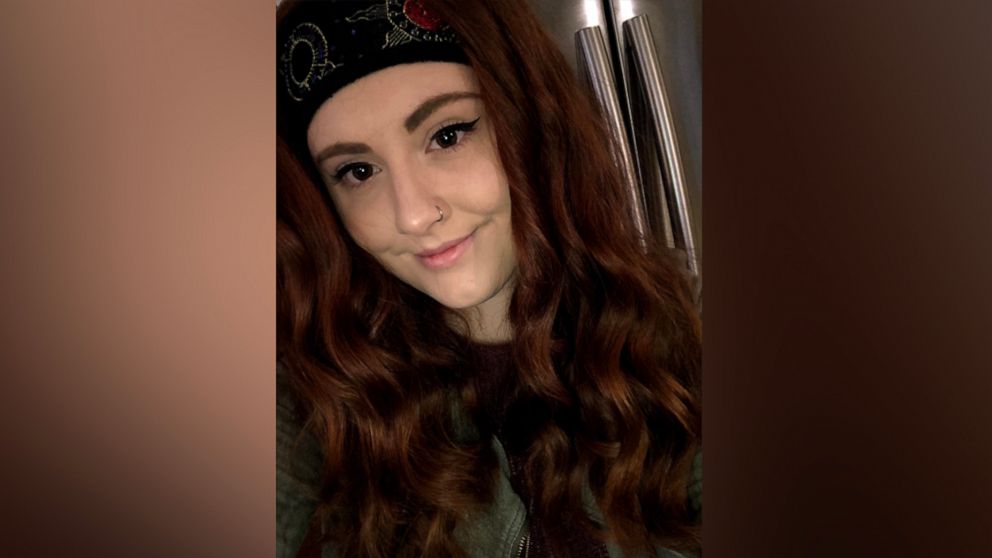 Liv Kunik is pictured in a photograph taken before her death in January 2019.
Liv Kunik's tragic story highlights the devastating impact of social media on mental health, particularly among young individuals. Liv, a cheerful and kind teenager, suffered in silence from mental health conditions including anxiety and despair, which finally resulted in her untimely death at the age of 19 in January 2019 (Kindelan, 2022). Her family believes that social media was a big factor in exacerbating her inner conflicts.
Liv's constant comparison to others was a major contributing factor in her struggle with social media's negative effects on her self-esteem and mental health. She discovered that she was stuck in a never ending loop of evaluating her value in comparison to carefully chosen online identities and was unable to show herself the same love and kindness that she gave to everyone around her. Liv felt alone and unworthy as a result of the destructive comparison culture that is supported by websites like Instagram and Facebook, which made her anxiety and depression worse (Lovell Foundation, 2022).
Liv's inner struggle was greatly exacerbated by the constant pressure to live up to unattainable beauty standards and the constant desire for approval via likes, comments, and postings. Her suffering was further made worse by social media's addicting nature and her constant search for a short-term sensation of approval (Kindelan, 2022). Her family believes that these digital pressures played a crucial role in her tragic suicide underscores the urgency of addressing the mental health challenges exacerbated by the digital age, particularly among young individuals like Liv, who grappled with these issues at the tender age of 19.
"The Liv Project" was started by Liv's sister Tess Kunik and mother Honey Beuf in reaction to Liv's terrible death in order to spread awareness of the negative effects of social media on mental health and to stop others from suffering a similar fate (Beuf & Caso, 2023).
The importance of recognising problematic social media usage
In order to promote digital wellbeing and protect people from the potentially detrimental effects of excessive screen time, it is essential to recognise problematic social media usage. Recognising the symptoms and effects of harmful online behaviours is crucial in a time when digital connections are becoming more and more essential to our daily lives. Major symptoms of problematic social media use include excessively checking alerts, spending excessive amounts of time looking through feeds, or feeling anxious or depressed while interacting online (Senol-Durak & Durak, 2010). Individuals can take proactive measures to manage their digital use by recognising these warning signs.
The experiences of celebrities like Tom Holland have an impact on many people's understanding of the value of identifying problematic social media usage and placing a priority on digital well-being. Tom Holland's open statement, "I get caught up and I spiral when I read things about me online, and ultimately, it's very detrimental to my mental health" (2022), underlines the profound effect social media can have on mental and emotional health. Celebrities like Tom Holland, Selena Gomez, and Lizzo have all openly recognised the necessity for coping methods to successfully traverse the overwhelming nature of internet platforms (Saner, 2022). For many people, the realisation of the detrimental effects often occurs after losing hours to mindless scrolling and constantly seeking validation through likes and comments. It is important to note that even celebrities who are frequently in the spotlight struggle with the problems brought on by excessive social media use.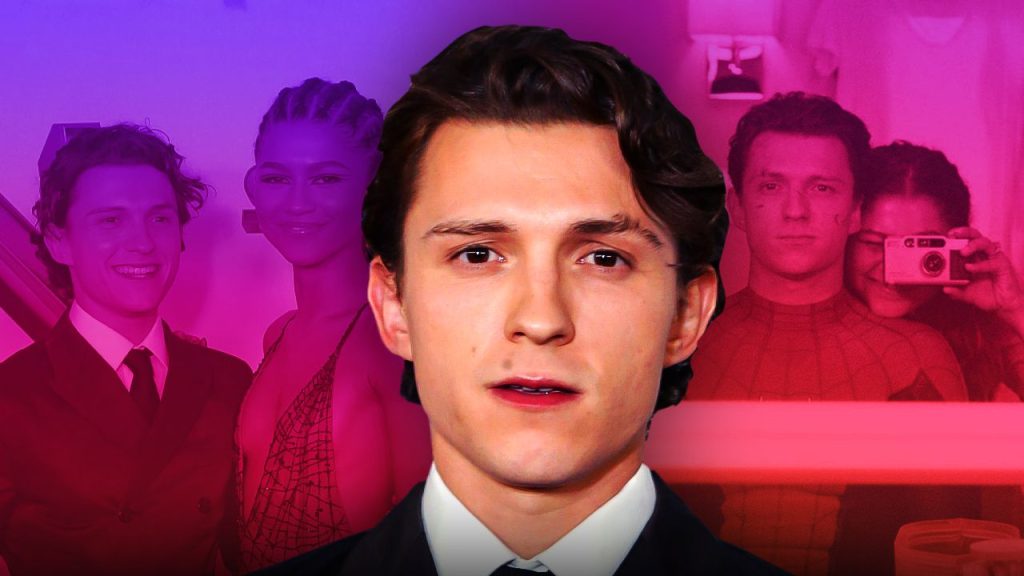 "Tom Holland" by Richard Nebens is licensed under CC BY-NC 2.0.
Recent research that highlight the advantages of brief social media detoxes support the notion of using coping methods. According to research, taking a week off from social media sites like Twitter, Instagram, Facebook, and TikTok can lessen the symptoms of sadness and anxiety as well as enhance general wellbeing (El-Khoury et al., 2021). These detoxes provide people the chance to think back on their social media usage and the effect it has on their mental health. As a result, individuals are paying more attention to how they behave online and taking steps to maintain a positive connection with social media.
Seeking Help and Support – The Mental Health Warriors
People are increasingly looking to helpful online networks like the "Mental Health Warriors" in their search for better mental and digital well-being. This group is committed to spreading knowledge about mental health concerns and giving people a forum where users can honestly discuss any problems they may be having with social media and their overall digital well-being (Coiera, 2013). Individuals take comfort in these communities by realising that they are not the only ones going through difficulties and that they can get support and counsel from others who have gone through comparable experiences. Due to the empathy and similar experiences within these groups, a strong sense of support and belonging is fostered.
A wide range of online mental health specialists and resources, including virtual therapy, mental health applications, and educational websites, are easily accessible in the digital age. These digital channels prioritise accessibility and offer solid assistance to people experiencing the difficulties of social media's effects on mental health (Zdanow & Wright, 2012). In order to manage one's mental health and achieve a balanced online and offline existence, individuals must seek help in this period by leveraging supportive groups like the "Mental Health Warriors" and making use of a multitude of digital mental health resources and specialists.
Conclusion
Increased research shows that excessive social media use can have negative impacts on mental health, such as depression, increased anxiety, and addiction. The tragic tale of Liv Kunik highlights the need for awareness as it serves as an example of the effects of unregulated digital demands in the real world. Recognising problematic social media use and using coping mechanisms are essential in order to combat this. Digital mental health resources and seeking out assistance from groups like "Mental Health Warriors" are two alternatives. For better mental health, finding a balance between online and outside activities is essential. Let's put our mental health first and use technology to make our lives better, not worse.
In Australia, the crisis support service Lifeline is 13 11 14. In the UK and Ireland, Samaritans can be contacted on freephone 116 123, or email jo@samaritans.org or jo@samaritans.ie. In the US, the National Suicide Prevention Lifeline is at 988 or chat for support. You can also text HOME to 741741 to connect with a crisis text line counselor. Other international helplines can be found at befrienders.org
---
References
Beuf, H., & Caso, S. (2023). About The Liv Project. The Liv Project. https:// thelivproject.org/about/
Coiera, E. (2013). Social networks, social media, and Social Diseases. The BMJ. https://www.bmj.com/content/346/bmj.f3007
El-Khoury, J., Haidar, R., Kanj, R. R., Bou Ali, L., & Majari, G. (2021). Characteristics of social media "detoxification" in university students. The Libyan journal of medicine. https://www.ncbi.nlm.nih.gov/pmc/articles/PMC7717533/
Fersko, H. (2018, October 9). Is social media bad for teens' mental health? UNICEF. https://www.unicef.org/stories/social-media-bad-teens-mental-health
Kindelan, K. (2022). Moms Search for solutions after daughters die by suicide. Good Morning America. https://www.goodmorningamerica.com/wellness/story/ moms-daughters-died-suicide-urge-parents-difficult-conversations-8373814
Lin, L. Y., Sidani, J. E., Shensa, A., Radovic, A., Miller, E., Colditz, J. B., Hoffman, B. L., Giles, L. M., & Primack, B. A. (2016). Association between social media use and depression among U.S. young adults. Depression and anxiety. https://www.ncbi.nlm.nih.gov/pmc/articles/PMC4853817/
Lovell Foundation. (2022). Fearless storytelling to prevent suicide. https:// lovellfoundation.org/story/fearless-storytelling-to-prevent-suicide/
Oehler, C. (2022, November 10). 10 ways to do therapy virtually if you're having coronavirus anxiety. Health. https://www.health.com/condition/infectious- diseases/coronavirus/virtual-therapy-mental-health-apps
MH Warriors. (2019). The Mental Health Warriors. Facebook. https:// www.facebook.com/TheMHwarriors/
Saner, E. (2022). "I didn't realise how badly it affected me until I was off it": What it's like to have a social media detox. The Guardian. https:// www.theguardian.com/media/2022/dec/15/i-didnt-realise-how-badly-it- affected-me-until-i-was-off-it-should-more-of-us-try-a-social-media-detox
Senol-Durak, E., & Durak, M. (2010). The mediator roles of life satisfaction and self- esteem between the affective components of psychological well-being and the cognitive symptoms of problematic internet use – social indicators research. SpringerLink. https://link.springer.com/article/10.1007/ s11205-010-9694-4
Zdanow, C., & Wright, B. (2012). The Representation of Self Injury and Suicide on Emo Social Networking Groups. JSTOR. https://www.jstor.org/stable/ afrisocirevi.16.2.81