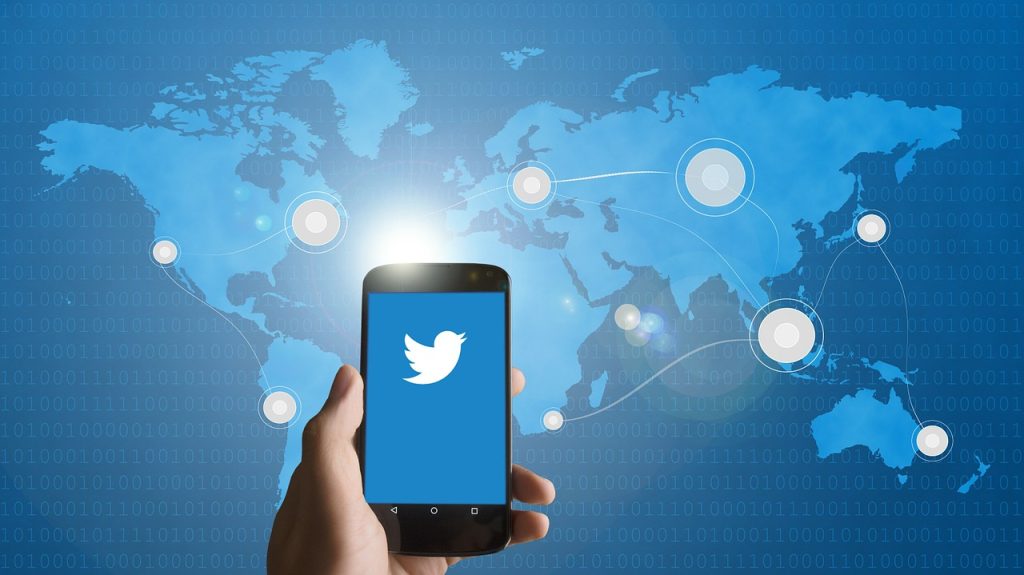 Introduction
As David (2018) said, the wave of the digital revolution is based on the public's beautiful vision of freedom of speech. Numerous social media platforms have emerged as important channels for defending freedom of speech and information dissemination. The top 5 global market capitalization companies have all been occupied by Internet companies such as Apple and Microsoft, replacing traditional financial or energy companies and gradually forming a monopoly trend (Flew et al., 2019). To enhance user experience and motivation, technology companies have conducted content audits on all posts to maintain platform order (Roberts, 2019) and strengthened regulatory requirements. This article argues that strict content modeling policies do not restrict freedom of speech. It uses Twitter as an example to illustrate from three perspectives: why Twitter should conduct content moderation and how Twitter moderates all the posts. Then, this article will compare the content modeling policy of Parlor and Reddit. Finally, this article will discuss some support and opposition voices on Twitter that do not overly interfere with freedom of expression.
Why it should
Social media platforms represented by Twitter provide people with a wide range of opportunities to express their opinions and opinions. They collect and organize the voices of the public (Kelty, 2014), and use digital technology to support freedom of speech (Lusioli & Turner, 2021). But freedom of speech is like a flower, it requires watering, fertilizing, and careful care to bloom. The limitations of laws, regulations, and ethical norms are fertilizers and water, which help people maintain correct values and maintain order on the Twitter platform, which carries hundreds of millions of users. Gillespie (2018) believes that although a fully open platform is a utopia for users, a platform without rules cannot continue to operate. This means that even if Twitter's policies may appear strict in certain situations, such as Musk's Musk's rate limit exceeding the number of tweets that Twitter users can see every day this year, it is very unfavorable for journalists, information institutions, and other accounts to obtain information.

But coins have two sides, and the necessity of the other side is obvious. Because most users who post on Twitter platforms are relatively amateur compared to professional journalists, the authenticity and accuracy of the content of the posts need to be examined, and they also occupy a large number of pages that were originally high-quality news (Dutton, 2009). More importantly, if content censorship is not carried out, Twitter may be filled with a large amount of malicious pornographic information, even inciting hate speech, which can greatly harm the mental health and safety of users.

Therefore, through the content modeling policy, Twitter can provide users with a more friendly and secure social media environment, helping the public strike a balance between freedom of speech and other social issues such as national security and personal privacy (Picard&Pickard, 2017), and enhancing the overall interests of society.
How to limit people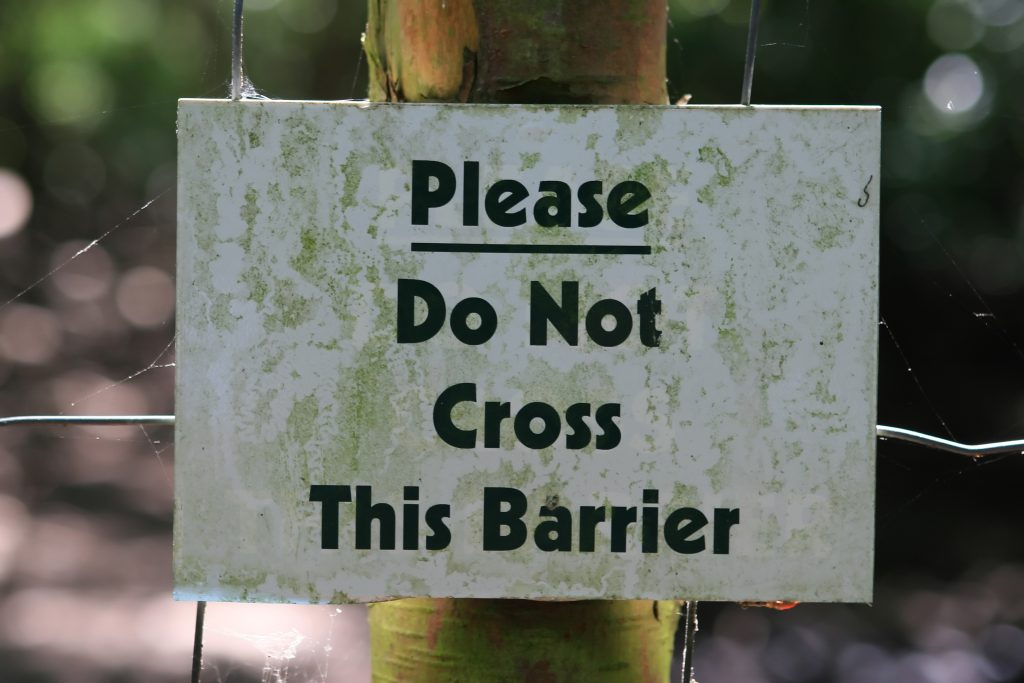 The purpose of the Twitter content modeling policy is to ensure that all users can enter public conversations in a free and secure environment, which is mainly divided into three aspects to restrict user behavior. The first is to ensure account security. For example, cracking down on false information and rumors, Twitter's reviewers will delete information that may mislead the public or cause social chaos, safeguarding users' right to know. Stop abusive, pornographic, and hate speech. To reduce conflicts and contradictions, algorithms will locate illegal posts by setting prohibited words. It will also accurately crack down on inappropriate comments, ensuring that users can experience a respectful and harmonious atmosphere when communicating on Twitter. The second is to protect user privacy and prevent the leakage and trafficking of user personal information. Stop malicious behavior, such as stealing someone else's account or spreading someone else's photos. In addition, when posting, it is necessary to comply with the laws and regulations formulated by the government, reduce the likelihood of the platform being sued and fined, and thus maintain the platform's reputation.
After users publish the violation content related to the above policies, Twitter will impose different punishment plans based on its approach to policy development and enforcement philosophy and the severity of the situation. For example, if the user violates the policy for the first time, Twitter will first warn the user of the offending post and explain the reason for the violation. When users repeatedly violate the bottom line of platform operations, Twitter will increase its enforcement efforts, including but not limited to account lockdowns for a while. US Prime Minister Trump has been banned from speaking on Twitter for repeatedly posting harmful posts that incite public sentiment. Finally, if any actions challenge authority, Twitter will permanently close the user's account. Dutton (2009) believes that strict content censorship systems can improve the quality of the information environment, while also appeasing users who have been harmed or harassed, maintaining platform order, and protecting Twitter's corporate image (Flew et al., 2019).
Why is it strict compared to
When comparing Twitter with other social media platforms such as Parler and Reddit, people tend to believe that Twitter's content modeling policy is strict. When Parler was founded, it claimed to support freedom of speech and accept users who were expelled for violating the content modeling policy of mainstream social media platforms such as Twitter and Facebook. This speech has attracted many users who pursue fewer content reviews than Twitter and has quickly added a large number of users and increased market value. However, due to various pressures, Parler still adopted content review measures, mainly targeting users' violent hate speech and illegal content. But this new policy is still far from being as detailed and comprehensive as Twitter's policies.

Another typical case is Reddit, a unique social media platform. It relies on users to create a subreddit, which provides free growth space for anti-feminist and anti-feminist radicalism, implicitly supporting highly aggressive and toxic content, and indirectly proving that Reddit's content modeling policy is flawed (Massanari, 2016). However, the user volume and user activity of these two social media platforms are far inferior to Twitter, possibly due to their content modeling policies being not strict enough and requiring more comprehensive protection of user rights.
Some dissenting voices
Some people believe that Twitter's policies may lead to excessive content censorship, limiting rather than enhancing users' freedom to express their opinions (Kelty, 2014). At the same time, it is believed that Twitter is deeply manipulated by national governments, which are synonymous with evil and selfishness and cannot represent the people (Lusioli & Turner, 2021). In July of this year, a US judge issued a ban on Biden, preventing him from communicating and collaborating with social media companies such as Twitter. They believe that Biden violated the First Amendment by restricting Americans' freedom of speech on sensitive topics such as COVID-19, elections, and supervisory politics through content review. This coincides with Musk's earlier mention that the US had access to Twitter users' private messages, suggesting that Twitter colluded with government officials and believed that such actions greatly challenged citizens' rights and had a negative impact.
However, more people agree that this ban seriously hinders the ability of the government and social media companies such as Twitter to jointly combat foreign malicious influence activities, prosecute crimes, protect national security, and provide accurate information to the public on issues of serious public concern such as healthcare and election integrity. Moreover, the government cannot violate the First Amendment by simply interacting with platforms on their content review and policies, which is a very radical proposition.
Conclusion
In a word, Twitter's content modeling policy is not strict enough to restrict freedom of speech. It plays a crucial role in maintaining the platform's security, ethics, and legal compliance, helping to shape a harmonious and secure communication platform.
Will Twitter's content moderation policy be too strict about limiting freedom of speech? © 2023 by MINQISHI is marked with CC0 1.0 Universal 
Reference list
David, K. (2018, October). The Future Was So Delicious, I Ate It All. Wired, 26(10), 112. https://link.gale.com/apps/doc/A555563379/ITOF?u=usyd&sid=bookmark-ITOF&xid=700c99eb
Dutton, W. H. (2009). The Fifth Estate Emerging through the network of networks. Prometheus, 27(1), 1–15. https://doi.org/10.1080/08109020802657453
Flew, T., Martin, F., & Suzor, N. (2019). Internet regulation AS media policy: Rethinking the question of Digital Communication Platform Governance. Journal of Digital Media & Policy, 10(1), 33–50. https://doi.org/10.1386/jdmp.10.1.33_1
Foot, K. A., Boczkowski, P. J., Gillespie, T., & Kelty, C. M. (2014). The Fog of Freedom. In Media Technologies: Essays on communication, materiality, and Society (pp. 196–220). essay, MIT Press.
Gillespie, T. (2018). All Platforms Moderate. In Custodians of the internet: Platforms, content moderation, and the hidden decisions that shape Soci (pp. 1–23). New Haven: YALE University Press. https://doi.org/10.12987/9780300235029
Lusoli, A., & Turner, F. (2021). "It's an Ongoing Bromance": Counterculture and Cyberculture in Silicon Valley—An Interview with Fred Turner. Journal of Management Inquiry, 30(2), 235–242. https://doi.org/10.1177/1056492620941075
Massanari, A. (2017). #Gamergate and The Fappening: How Reddit's algorithm, governance, and culture support toxic technocultures. New Media & Society, 19(3), 329-346. https://doi.org/10.1177/1461444815608807
Musk: US had access to Twitter users' private messages. chinadailyhk. (n.d.). https://www.chinadailyhk.com/article/326378
Picard, R. G., & Pickard, V. (2017). (rep.). Essential Principles for Contemporary Media and Communications Policymaking. Reuters Institute for the Study of Journalism. Retrieved from https://reutersinstitute.politics.ox.ac.uk/our-research/essential-principles-contemporary-media-and-communications-policymaking.
Reuters. (2023, July 4). What does Twitter "rate limit exceeded" mean for users? https://www.reuters.com/technology/what-does-twitter-rate-limit-exceeded-mean-users-2023-07-03/
Roberts, S. T. (2019). Understanding Commercial Content Moderation. In Behind the screen: Content moderation in the shadows of social media (pp. 33–72). New Haven: Yale University Press.
https://doi.org/10.12987/9780300245318
Twitter. (n.d.). The X rules: Safety, privacy, authenticity, and more. Twitter. https://help.twitter.com/en/rules-and-policies/x-rules
Twitter. (n.d.-b). X's Enforcement Philosophy & Approach to policy development. Twitter. https://help.twitter.com/en/rules-and-policies/enforcement-philosophy
WGN News. (2023). Judge limits Biden administration in working with social media companies. YouTube. Retrieved October 12, 2023, from https://www.youtube.com/watch?v=uafVrb_QQYQ.