"The emergence of the sharing economy has led to changes in traditional industries"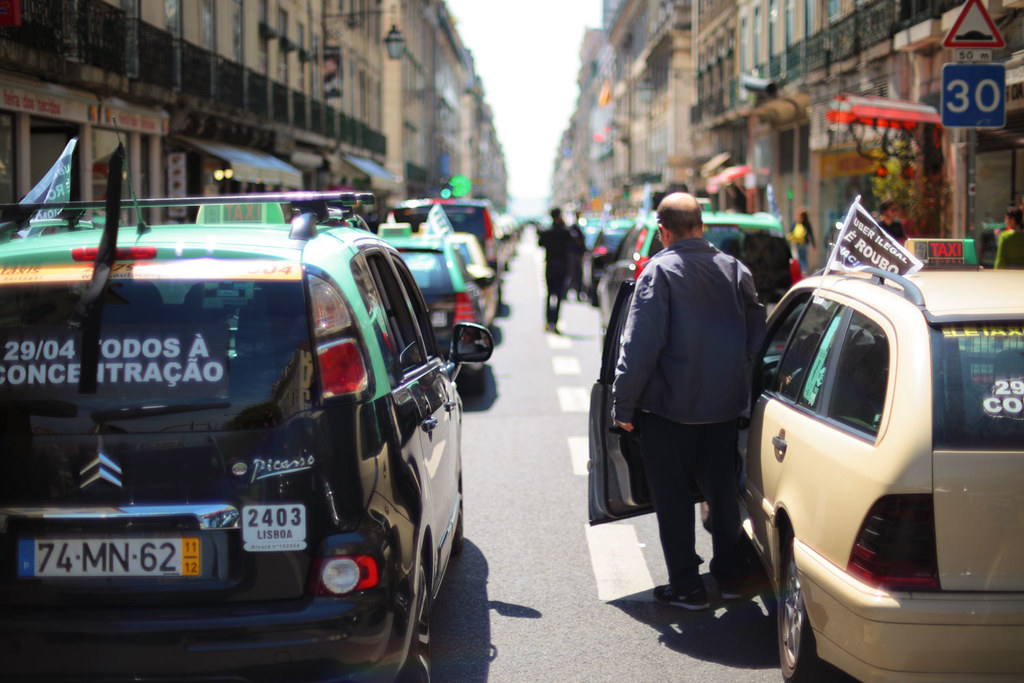 "Taxi protest against Uber" by Davide Gabino (aka Stròlic Furlàn) is licensed under CC BY-ND 2.0.
In the context of the sharing economy, the definition of Uber and traditional taxis
With the development of the times, the Internet has brought a growing number of forms of economy. The sharing economy is one of the new models that have been derived. Specifically, it is a model of making a profit by sharing one's time or goods. Companies like uber which provides ride-hailing services with the concept of car sharing have achieved a huge success based on this model. The market share and firm revenue are also booming with some has become a household name. However, the sharing economy has been criticized by the experts because they worry about the real threats to the traditional industry when others may regard it as a brand new way that may revolutionize the market. (Martin, 2016) . Among them, Uber is one of the most representative software that claims to bring a positive impact on people's lives. This idea then has sparked a debate about who truly gain the profits in terms of economic benefits, as the sharing economy also has an implication on the traditional economy. This blog will explore whether Uber, as a new internet sharing economy, can truly bring benefits to people and analyze its impact on society as a whole. The sharing economy theory of to support our argument.
Comparison between Uber and traditional taxis in the context of the sharing economy
The emergence of Uber has affected traditional taxis
As a typical model of sharing economy, Uber can indeed be advantageous for people in one aspect. People are capable of earning money by selling their free time and making better use of their vehicles. This relates to the theory of sharing economics, which highlights the sharing economy as a growing pattern of consumer behavior based on acquiring and reusing products as to take advantage of unused capacity. Although Uber presents great possibilities to individuals and society, it also imposes significant threats to both emerging and existing businesses, which should be alerted. Clearly, via sharing platforms, ((Martin, 2016) all people can obtain profit from the platform economy, but at the same time, they bring potential risks both for individuals and businesses. It should be noticed that the sharing economy has brought a suppression of traditional industries, the traditional cab industry in particular, during the process of giving profit to new types of businesses. Uber has replaced cab almost completely in the marketplace, and this has led to the consequence that Uber has almost completely replaced taxis in the market, which means traditional cab drivers receive less income with the competition of Uber drivers. This result indicates share economy at least not really improves the lives of everyone in the market, and indeed it may impair many. Certainly, some authorities have been aware of this dilemma and taken some actions to handle the problems surfaced. In order to subsidize traditional cab drivers, the Australian government enacted a $250 million grant for cab license plate owners, who have been severely affected by the launch of Uber . In fact, the cab drivers were dissatisfied with the policy because they believed that this financial aid did not make up the great loss due to the introduction and prevalence of Uber.
Inadequacy of regulations
Platform supervision issues
As Uber is no doubt a part of the new sharing economy, there is unfortunately a shortage in the regulation of such platforms by government agencies. In fact, the traditional cab industry is strictly regulated with more complete policies to supervise them. To be precise, cab drivers need to acquire a license before they are allowed to pick up passengers. And they are not permitted to get deals outside the jurisdiction where the license was issued. On the contrary, there are not many effective policies or systems to restrict or standardize the development of sharing economy. Uber drivers are able to transport passengers nearly everywhere by using the application and they do not need to register officially. As long as they expect to be Uber driver, they just need to register in the app with several simple steps. Besides, Uber was not collaborative initially when Australia government asked the driver to register in ABN and pay 10% of their income as GST in 2015. However, Uber was reluctant to follow the requirement. The reason is that Uber thinks itself as a tech company, which means it does not have to obey the rule in cab industry and thus does not need to register and pay the tax. (Cramer & Krueger, 2016).Because of the insufficiency in policy and regulation legally, the sharing economy Uber has caused a great number of problems, for example, this year Uber drivers were sentenced to jail for raping passengers who were picked up from hotels. These cases, to some degree, bring possible risks to the society and individuals as a whole. (John,2016)These incidents have been caused by the lack of supervision and regulation, which bring potential hazards and panic. As for Uber drivers who are the major participants, they do not acquire what they think they can get. They, as a matter of fact, do not gain more benefits, compared with cab drivers since they are considered as freelancer. It means they are incapable of guaranteeing work security or welfare packages.
Development of safety for Uber
In addition, some people with different viewpoints also point out that although the regulation of the platform was flawed at the primary or initial stage, the Uber platform has also introduced many ways to rectify the whole industry after it has been asked to modify their system by the authorities for several times . For example, the Uber platform has raised the standards for being drivers, and the software has introduced the recording and real-name policy to protect the rights of consumers. Besides, Uber has filed a patent application whose name is "Navigation System Safe Routes". This newly created special navigation system is of great help to identify routes by taking safety into account when it designs the routes for passengers. The system gets access to safety data from a variety of sources and calculates the safety data multiple times for each individual section of each roadway in a map database. It allows to ensure further safety and aims to address the security concern for clients.(New York Stock Exchange, 2021)
New chances for economic development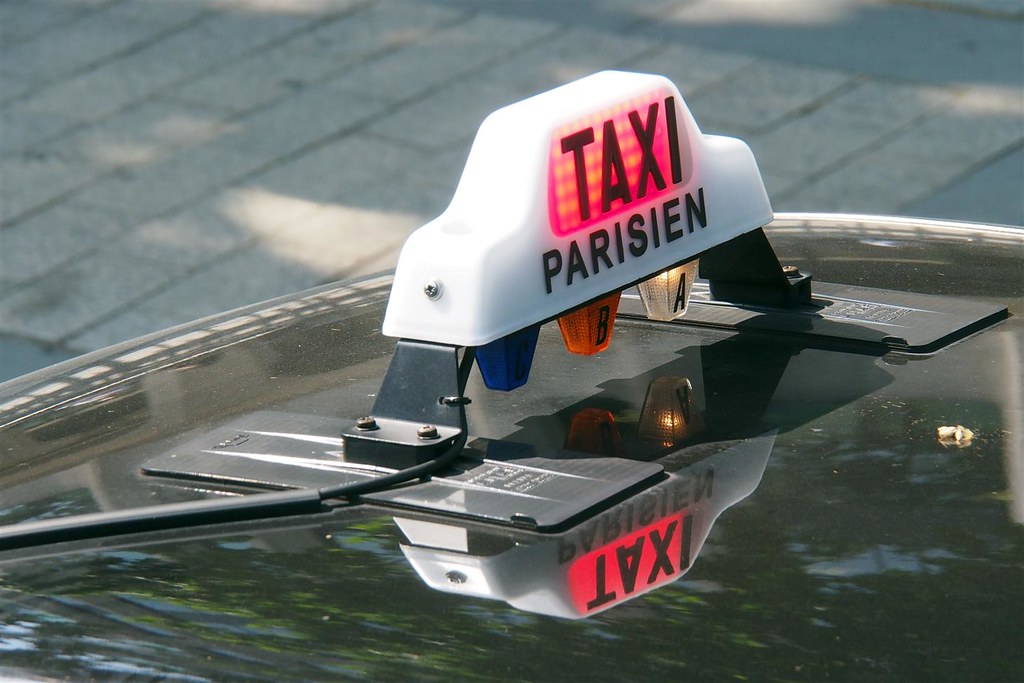 However, some scholars also believe that the emergence of Uber is of great benefit to society. For example, Uber is able to help society's economic development to a certain extent, allowing governments to have a stable source of tax revenue as well. Technological change has created critical new challenges and opportunities for cities and their finances in the country, which is possible to generate new chances to increase tax revenues. (Agrawal & Zhao, 2023). For individuals, it indeed provides unprecedented flexibility and adaptability to people who are able to work in many jobs and take up some gig job or even freelances when they have spare time. This is a whole new source of income for them.
In spite of these different opinions or voices, it is still believed that the benefits of Uber as a model of sharing economy outweigh its problems for people, especially for those involved in traditional economy. Although Uber can be economically beneficial, to a certain extent, in terms of traditional industries, the impact is fatal. Most importantly, government needs to make greater efforts to supervise the platform by introducing and perfecting more rules or regulations, which is helpful to protect the interests of both passengers and drivers. Overall, each industry is based on improving policies and mechanism. Sharing economy has every right to make money. However, it is crucial to admit its flaws, which are more obvious at least at present. That is the reason why this issue is so controversial among people. In order to reduce the passive effect brought by sharing economy to the conventional one, regulation of Uber needs to be stronger. In short, every industry needs a better system.
Reference
Agrawal, D. R., & Zhao, W. (2023). Taxing Uber. Journal of Public Economics, 221, Article 104862. https://doi.org/10.1016/j.jpubeco.2023.104862
Burman, H. (2023, June 12). Uber driver jailed for raping passenger he picked up from hotel. BBC News. https://www.bbc.com/news/uk-england-nottinghamshire-65877601
CBC News. (2015, December 10). Caught on camera: Taxi driver confronts Uber driver [Video]. YouTube. https://www.youtube.com/watch?v=B7zXoSY1R6s
Cramer, J., & Krueger, A. B. (2016). Disruptive change in the taxi business: The case of Uber. American Economic Review, 106(5), 177–182. https://doi.org/10.1257/aer.p20161002
John, N. A. (2016). The age of sharing. Polity Press.
Martin, C. J. (2016). The sharing economy: A pathway to sustainability or a nightmarish form of neoliberal capitalism? Ecological Economics, 121, 149–159. https://doi.org/10.1016/j.ecolecon.2015.11.027
New York Stock Exchange. (2021, October 21). Uber (UBER) issued patent titled "Safe routing for navigation systems". ProQuest. https://www.proquest.com/docview/2583683578?pq-origsite=primo
Stuart, R., & McNally, L. (2018, January 31). Uber and taxi levy will do nothing to help cabbies' 'ghastly predicament', says ex-driver. ABC News. https://www.abc.net.au/news/2018-01-31/uber-and-taxi-levy-in-nsw-will-not-help-drivers/9377394