Topics: social media, teenagers, network security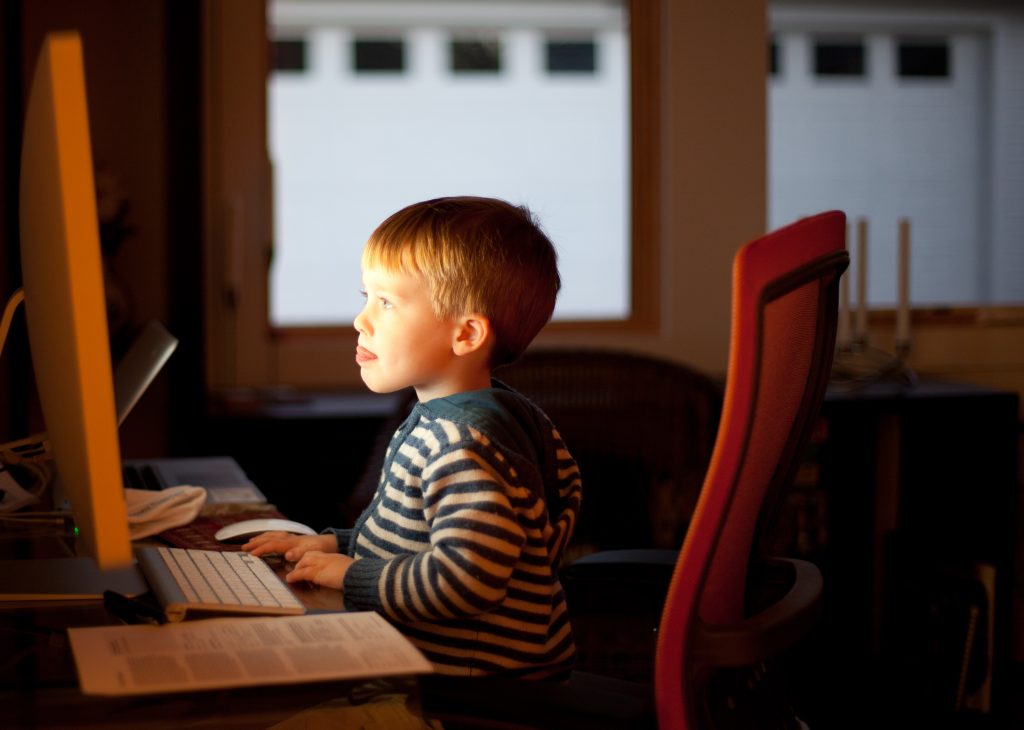 "At the computer" by Lars Plougmann is licensed under CC BY- SA 2.0
Background introduction
There is no doubt that the Internet is one of the most important carriers of information dissemination, and it is a valuable tool for young people to acquire knowledge, obtain information, communicate, and entertain themselves in this information age. As a teenager, you are most likely to enjoy many of the conveniences brought by the Internet, but you are also likely to be exposed to many risks, including fraud, cyberbullying, false information, illegal loans, etc., all of which can have a significant effect on your daily life.
Internet safety risks for teenagers
There are four main types of Internet risks for adolescents, among which content risk is the main source of risk for adolescents as studied by Machimbarrena et al. (2018). Some of these risks are cyberbullying, online dating abuse, sexting, online grooming, and problematic Internet use. These risks for teens include seeing material that might upset, nauseous, or otherwise cause them discomfort, especially if they come across it unexpectedly and are not expecting it to happen to them. Whenever teens interact online, they are at risk of being contacted by adults pretending to be children, strangers asking them to send them pictures or videos of themselves, and online scammers who entice them to send them money. The third type of risk is behavioral risk. This risk is when the teen engages in inappropriate, disrespectful or hurtful behavior, or becomes a victim of such behavior. For example, divulging other people's privacy and personal information. The last type of risk is contractual risk. Contract risk is when teenagers sign unfair contracts, subscriptions or terms and conditions that they do not know about or fully understand.
"Cyber-bullying" by lyadwaleed is licensed under CC BY- SA 4.0
Cyberbullying
Teenagers are increasingly using the Internet for things such as socializing and studying, and bullying that is common in schools has also spread into the virtual world and transformed into a new form, cyberbullying, which is a kind of bullying that occurs online. As a new social problem, the phenomenon of cyberbullying has attracted wide attention and carried out a lot of research. As a result of their investigation and research, Tracy, Robert and Faye (2017) concluded that cyberbullying is deeply affecting Canadian children. And cyberbullying often goes unreported. Because teenagers and children are worried about the consequences of telling teachers and parents. This has a powerful negative impact on young people's health and well-being. Since anti-bullying initiatives focus almost exclusively on school-based approaches, healthcare providers are seen as a potential new resource for identifying and preventing bullying in the future. When young people experience severe loneliness and depression as a result of bullied and/or cyberbullied behavior, healthcare providers can provide a critical line of defense to help them cope. This is a very helpful method. Because people always classify the problem of youth Internet safety to schools, teachers and parents, but ignore the responsibility, contribution and change that third parties can bear.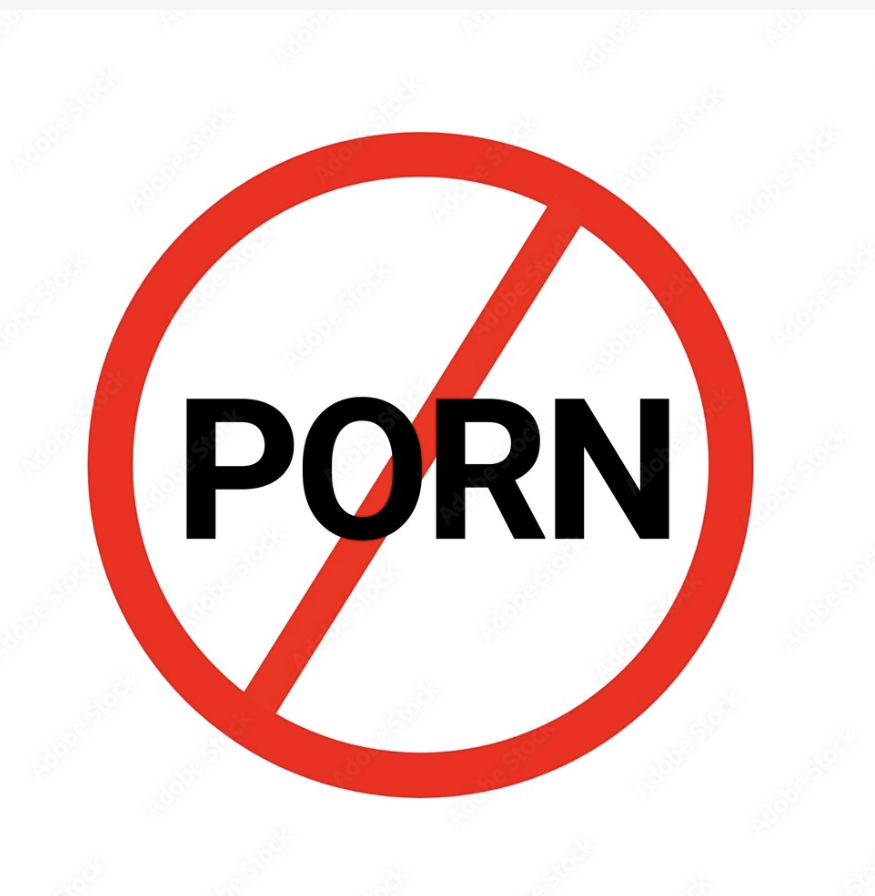 "No Porn" by Darren Lewis is licensed under CC0 Public Domain
Internet Pornography
Internet development has made many people's lives more convenient, but it has also caused thousands of children to develop an Internet addiction that can be difficult to cure. As a result, many people have suffered directly and indirectly in terms of their quality of life and value lifestyle. After logging on to the Internet, the reporter can easily access all kinds of pornographic pictures and passionate chat rooms with just a simple mouse point. To watch the video via mobile phone, Internet users do not need to confirm their identity or age, in addition to downloading some software and paying small fee. Minors can easily access this type of unhealthy content on the Internet, and online pornography has been described by some as an electronic opiate among the vast array of content available on the Internet. Habidin, Abdullah and Salleh (2016) also pointed out this social phenomenon in their article. According to them, as Internet technology advances, it is becoming more and more easy to view online pornography as online pornography is becoming more and more popular. There is a need for more research from a multidisciplinary perspective, utilizing multiple approaches in order to prevent this phenomenon from occurring in the future. They believe that to prevent online pornography among teenagers, it is necessary to collect information from all aspects to conduct research and investigation, so as to understand the behavioral motivation of teenagers and prevent and solve this problem.
Safeguard youth network security measures
Combat the problem of Internet addiction by restricting teenagers' Internet access and smartphone use.
Mishna et al. (2009) proposed three ways to prevent Internet abuse by adolescents:
Technical measures include the use of any of the following for children and young people: installation of firewalls; Install anti-virus or anti-Trojan software; Install key logger; And install privacy filters.
Psycho-educational measures include both online prevention strategies and traditional 'offline' strategies, with the primary goal of protecting children and young people from online abuse. The term "online" refers to web-based prevention strategies found on various Internet sites. In contrast, "offline" refers to engaging directly with children and teens and their parents by informing them of strategies to protect them from online abuse.
Treatment approaches in which counseling or treatment occurs after a child or adolescent has been victimized or victimized others differ from prevention strategies aimed at improving conditions so that online abuse does not occur in the first place.
Caddle Et al. (2021) argue that a human-centered artificial intelligence (HCAI) can be created to make the Internet a safer place for young people. This community will be built on the principles of open innovation and human dignity to address some of the most prominent safety issues of the modern Internet, including online harassment, sexual solicitation, and the mental health of vulnerable Internet users, particularly teenagers and young adults.
Conclusion
Civilized Internet access, rejecting false information, and enhancing network security awareness are both measures for young people to resist bad risks on the Internet and social responsibilities that young people should take the initiative to undertake. Without cyber security, there is no national security, let alone personal security. When everyone's life is closely related to the Internet, network security becomes crucial. Nowadays, young people are the main force in the Internet era and the main force in the network world. To maintain network security, we not only need computer technology and the security of hardware equipment, but also pay attention to the building of network "soft power". Narration of the main theme in cyberspace, civilized Internet, dissemination of positive energy, and promotion of new trends are also important ways for young people to participate in network ecological governance and maintain network security, and it is also a due righteousness and responsibility.
Reference List
Caddle, X. V., Razi, A., Kim, S., Ali, S., Popo, T., Stringhini, G., … & Wisniewski, P. J. (2021, October). MOSafely: Building an Open-Source HCAI Community to Make the Internet a Safer Place for Youth. In Companion Publication of the 2021 Conference on Computer Supported Cooperative Work and Social Computing (pp. 315-318).
https://doi.org/10.1145/3462204.3481731
Habidin, N., Abdullah, M. Y., & Salleh, M. A. M. (2016). Online pornography on smartphones amongst the teenage juvenile. Humanities and Social Sciences Review, 6(01), 355-366.
Machimbarrena, J. M., Calvete, E., Fernández-González, L., Álvarez-Bardón, A., Álvarez-Fernández, L., & González-Cabrera, J. (2018). Internet risks: An overview of victimization in cyberbullying, cyber dating abuse, sexting, online grooming and problematic internet use. International journal of environmental research and public health, 15(11), 2471.
Mishna, F., Cook, C., Saini, M., Wu, M. J., & MacFadden, R. (2009). Interventions for children, youth, and parents to prevent and reduce cyber abuse. Campbell Systematic Reviews, 5(1), i-54.
https://doi.org/10.4073/csr.2009.2
Vaillancourt, T., Faris, R., & Mishna, F. (2017). Cyberbullying in children and youth: Implications for health and clinical practice. The Canadian journal of psychiatry, 62(6), 368-373.