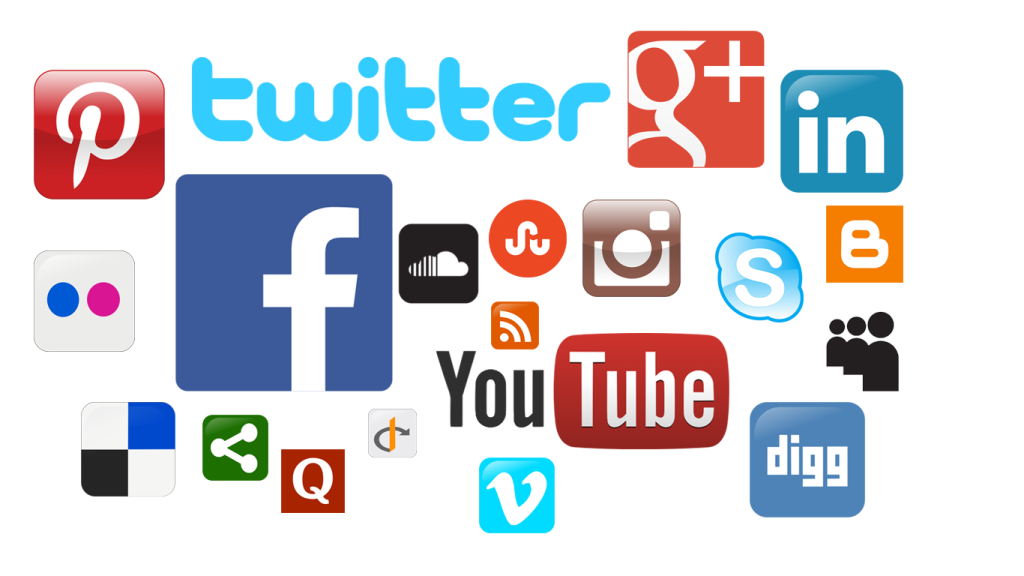 "Socialmedia" by WIKIMEDIA COMMONS is licensed under CC BY-SA 4.0.
Introduction:
In an era where the open Internet is being popularized and used, the global network has evolved into a vast collection of knowledge, ideas and culture. Open internet is net neutrality, non-discrimination between types of online information content. It helps users to access information and educational resources for knowledge. It also enables people from different cultural backgrounds to interact with each other, promoting cultural diversity and tolerance. In addition, the accessibility of the open Internet also makes it simple for anyone, anywhere to provide ground-breaking programmes and services that transform the way people interact, collaborate, create, and conduct business. (Fowler, 2023) Email, blogging, phone and video conferencing, streaming video, and online shopping are just a few examples. The open Internet raises privacy and security concerns as people become extremely concerned about issues of privacy and user power on online platforms.
Facebook privacy and security issue happened in 2014
In 2014, a now-infamous privacy issue from Facebook. Facebook application developers create programs that have massive data breaches. Personal data was collected from over 9 million Facebook users without their knowledge. The data was not only sourced from personality test profiles, but also through collection from anyone from social media sites as well as friends, though it wasn't until 2018 that Facebook took action after the issue came to light, severing its relationship with this application and sending out warnings to users who might have been affected (Byrne, 2023). But the data breach has become indisputable.
The dangers of privacy breaches can result in property damage, cybercriminals use malware, spyware to steal property by stealing information from users' accounts. One of the most popular ways cybercriminals targets is fraud, through phishing email and identity deception to induce people to leak information, digital payment is one of the ways to steal an individual's login credentials (Berger, n.d.). In many cases, simply enter your username and password to enter your account and make payments to other places. In the last few weeks, it can be seen that over a hundred of burgeoning attacks attack Google Looker Studio, hackers design to use Google Looker Studio to create fake crypto pages designed to steal the money and credentials from the google users. (Fuchs, 2023).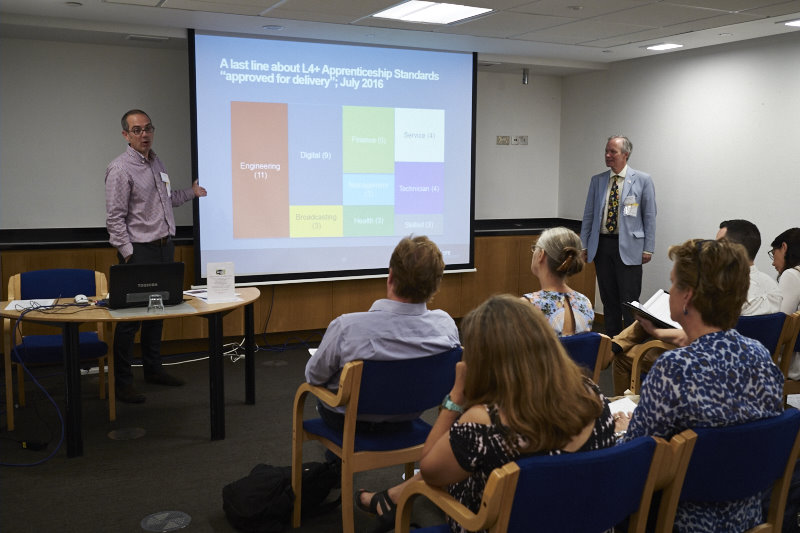 "International Conference on Employer Engagement in Education and Training 2016" by The Edge Foundation is licensed under CC BY-NC-ND 2.0.
There are continuing concerns about cybersecurity and privacy, and an outcry over the loss of property and power caused by privacy breaches. It has been proven that while privacy breaches are unavoidable, they can be effectively mitigated and avoided with technology and training to increase user awareness of data privacy security.
Cultivate employees' awareness of data security
It is important to create awareness of data security, as a serious data breach can not only lead to loss of important data but also loss of partners and customers due to damage to brand reputation. Therefore, it is necessary to train employees on data security. Identifying the right topics is essential to successfully raise awareness about data security in your organization and consider what risks your end users may be exposed to and through what medium. Since almost all end users use email and the Internet in their daily work, providing every employee with training on the safe use of these elements. Through email and the Internet, end users will also be exposed to threats such as phishing, malware, ransomware, and surreptitious downloads, so providing training on these topics is also necessary (Micke, n.d.).
Regular data security awareness training is also critical, and many companies use slideshows, videos and other methods with interactive content to help employees memorize the actual learning from the training and prepare written materials to help employees read them over and over again. Through repeated learning, users can maintain their security awareness and apply it to their daily work and life.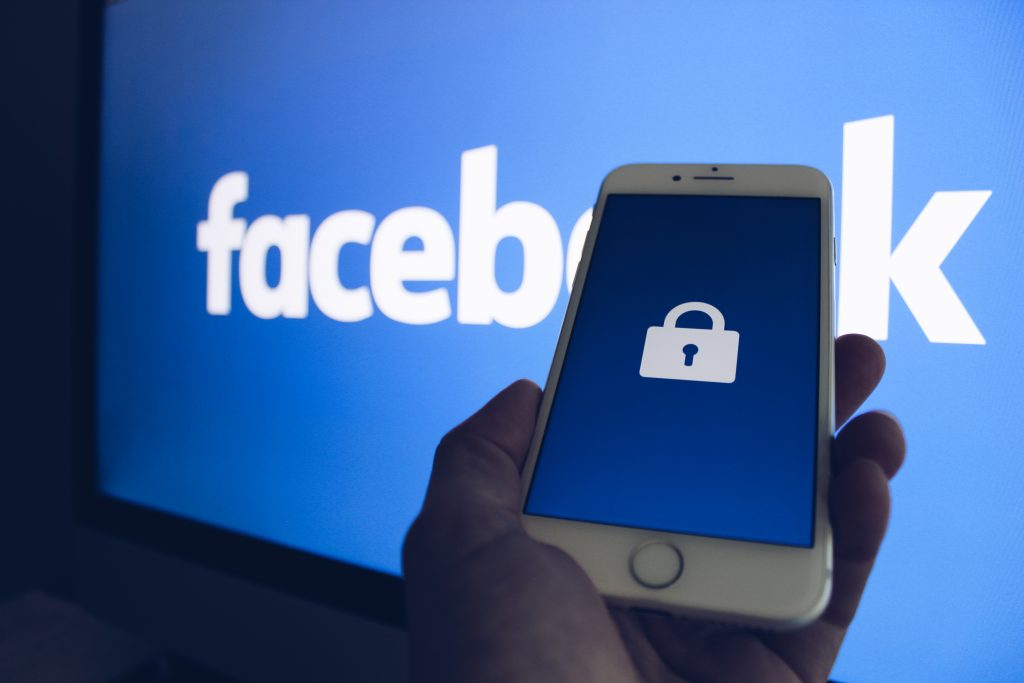 "Stock Assets" by Book Caralog is licensed under CC BY 2.0
Optimize electronic devices to prevent data leakage
Management and training of employees is important, but upgrading and optimizing equipment is also essential. Businesses can also reduce the risk of data breaches by establishing rules and regulations for the use of electronic devices. Employees should be fully aware of websites that may put work on computers at risk, such as file sharing sites (PAYSIMPLE, n.d.). For this reason, the Company promotes the use of work on computers, whether in the office or telecommuting, for the sole purpose of conducting Company business, with other activities reserved for devices such as personal computers.
With the development of technology, many companies will upgrade their data protection measures, the most common is the system, data encryption. Encryption is the process of encoding data so that it is hidden or inaccessible to unauthorized users. It helps protect private information, sensitive data, and can enhance the security of communications between client applications and servers. This means that when your data is encrypted, even if unauthorized individuals or entities gain access, they cannot read it (Genetec, n.d.). Data encryption ensures that networks are as secure as possible on physically secure systems. As technicians continue to research and upgrade information encryption, network security defenses are being enhanced, which is one of the very important protection measures.
In addition, data backup and recovery are becoming more frequent and popular. Data backup and recovery is essential for any business. Backup and recovery describe the process of creating and storing copies of data that can be used to protect an organization from data loss. Recovery from a backup usually involves restoring data to its original location or to an alternate location that can be used to replace lost or corrupted data (NetApp, n.d.). By storing the backup copy on a separate system or medium such as the tape from the primary data, the possibility of data loss due to primary hardware or software failure is prevented. In the event of unauthorized hacking and damage, users are able to re-import the backup data at the first opportunity and minimize the damage in a timely manner.
In modern society, information encryption and data backup are used on almost every mobile device and PC,  they have become the fundamental means of protecting user data security and preventing data leakage. Meanwhile technicians are constantly upgrading and optimizing the security, privacy and protection features to help users safeguard their data and privacy.
Conclusion:
In the development of a global network with high penetration and usage, privacy and cybersecurity have been taken seriously. The impact of data breaches is extremely serious. The best way to prevent the nightmare and cost of data breaches is to prevent them. Not only do users need to understand and develop data prevention awareness, but also improving the protection systems of electronic devices is essential. Even if it is impossible to prevent and guarantee that data damages and leaks will never occur, a positive attitude, fast and effective handling and improved and secure methods of protection systems are always important for efficiency.
Bibliography:
Fowler, D. (2023). What the Tech is the open internet?. The Current. https://www.thecurrent.com/what-the-tech-open-internet
Byrne, E. (2023). High Court to decide if Facebook is liable for a possible breach of 300,000 Australians' personal data. ABC News. https://www.abc.net.au/news/2023-03-07/facebook-in-australian-high-court-over-data-breach/102061004?utm_campaign=abc_news_web&utm_content=link&utm_medium=content_shared&utm_source=abc_news_web
Fuchs, J. (2023). Phishing via google looker studio. Check Point Blog. https://blog.checkpoint.com/security/phishing-via-google-looker-studio/
Micke, A. (n.d.) How to train employees on data security awareness. Usecure. https://blog.usecure.io/how-to-train-employees-on-data-security-awareness
PAYSIMPLE, (n.d.). How To Prevent Data Breaches: 12 Best Practices. https://paysimple.com/blog/how-to-prevent-data-breach/
NetApp. (n.d.). What is Backup and Recobery?. https://www.netapp.com/cyber-resilience/data-protection/data-backup-recovery/what-is-backup-recovery/
Genetec. (n.d.). What is encryption and how important is it? https://www.genetec.com/blog/cybersecurity/what-is-encryption-and-how-important-is-it