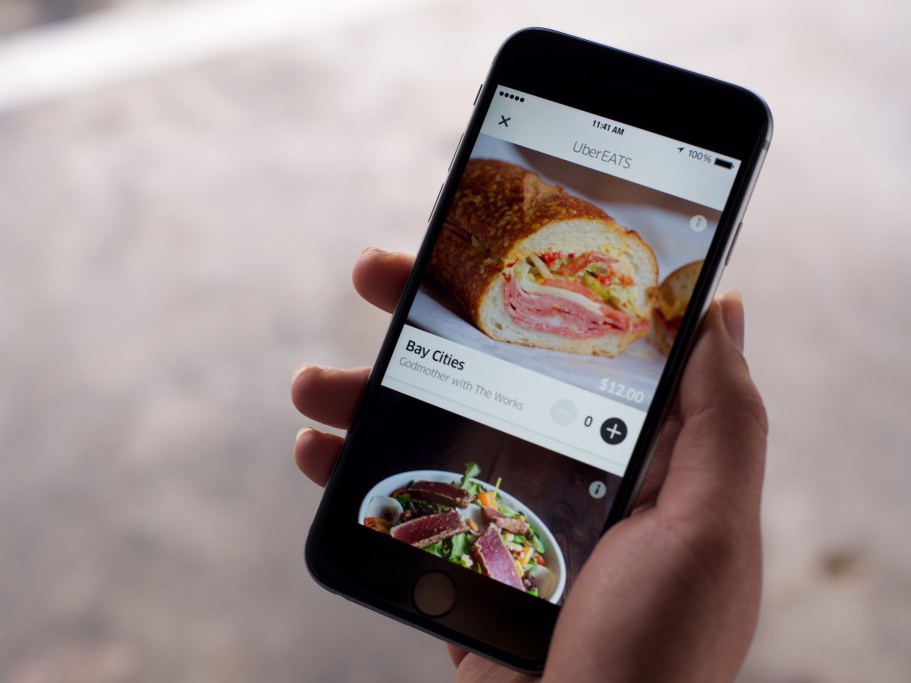 "UberEATS "by goatandtable is licensed under CC BY-ND 4.0
Takeaway services that were developed using the Internet, such as Uber Eats, have unquestionably become an integral part of our day-to-day lives in this modern era of rapidly advancing Internet connectivity. Uber Eats serves as one of the most successful examples of companies utilised under the sharing economy, and the platform does offer convenience and efficiency to merchants. This strategy to doing business based on the sharing economy does, however, come with its fair share of challenges. This blog will discuss the relationship between internet platforms and the sharing economy from a business perspective. By the case study of Uber Eats, this article examines on the one hand, the ways in which platforms for the sharing economy can be beneficial to businesses, and, on the other hand, the concerns that customers have regarding the ethical conduct of businesses that utilize platforms for the sharing economy in the modern digital age.
What is Sharing Economy?
According to John (2016), access to the sharing economy is mediated via websites and mobile applications. Uber Eats exemplifies how the rise of platforms based on the shared economy has disrupted traditional business models. Traditional methods of food delivery (such as contacting a restaurant) are being disrupted by third-party delivery platforms such as Uber Eats, which enable consumers to order takeaways online and have them delivered to their doorstep. The sharing economy utilizes the Uber Eats platform to connect individuals willing to share resources with those pursuing them (Wigan, 2021).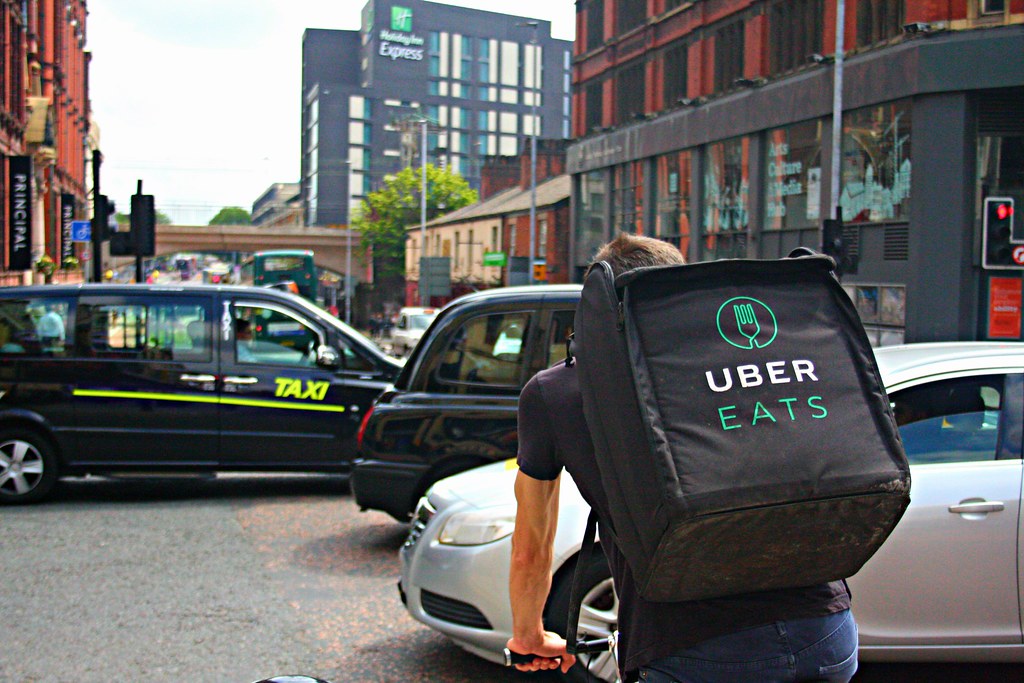 "UBER Eats Delivery Cyclist Riding Through a Busy Oxford Road in Manchester" by shopblocks is licensed under CC BY 2.0.
The Rise of Ghost Kitchens
The advent of the sharing economy has resulted in a change in the management style of restaurants as well as the food that they provide. The restaurant sector has seen the emergence of a trend known as "ghost kitchens" that are optimised for the delivery economy (Cai et al., 2022). Ghost kitchens are restaurants that do not offer dining services and are created solely to serve online orders. Ghost kitchens make use of the sharing economy and delivery services to reach a big and rising number of clients. As a result, merchants are able to spend more money on preparing meals without having to hire a huge number of staff, which results in an increase in the restaurant's overall productivity. Thus the sharing economy can provide business owners with the potential to improve their restaurant's revenues and they're part of the market (Shankar et al., 2022). On Uber Eats, for instance, "ghost kitchens" are permitted so that the company may increase income and satisfy local demand. According to a recent article published in the Wall Street Journal (Haddon, 2023), Uber Eats has more than 40,000 "ghost kitchens."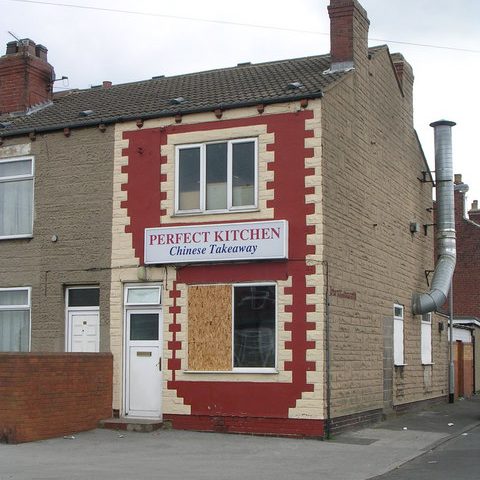 "File:Perfect Kitchen Takeaway – Featherstone Lane (geograph 1849859).jpg" by Betty Longbottom is licensed under CC BY-SA 2.0.
The Test of Customer Satisfaction
As the sharing economy continues to expand and incorporate new segments of the workforce, it will progressively impact customer trust in both the business paradigm and the encompassing institution. Customers in the food delivery sector have the chance to interact not only with the workers of the application client but also with the individuals who are responsible for making the deliveries. And because there are fewer clear remedies for breaches of trust in the sharing economy, trust is extremely vital in this economic model. According to research done by McCain et al. (2022), Uber Eats has the poorest performance ratings among services in which customer care centres engage with drivers. As a result, the sharing economy is dependent on the support of consumers and their faith in the service platform; nevertheless, the connection between merchants, drivers, and customers is still rather precarious.
The most popular review platform in Australia, ProductReview, has only given Uber Eats 1.2 out of 5 stars for its meal delivery service (ProductReview, 2023). This demonstrates that the majority of Uber Eats customers are dissatisfied with the delivery service. According to Kaur et al.'s research from 2020, common issues include drivers coming late, which can lower the quality of the food they deliver, as well as drivers verbally harassing consumers. The sharing economy makes it possible for more everyday people to enter the service industry, and this business model often represents a source of additional income for people. This new category of employees, known as food delivery workers, are not considered to be formally employed by firms. These workers supply clients with access and payment methods that are mostly dependent on smartphone applications.
The sharing economy puts platforms in a position where they could face difficulties with regulation (Mosaad et al., 2023). Platforms like as Uber Eats frequently find themselves in complicated legal territory due to the employment rights they provide for their takeaway partners as well as the health and safety standards they must comply with. According to the New York Post, for instance, a deli in Manhattan, which is located in the United States, operates not only an online restaurant on Uber eats but also other restaurants through other platforms. Many of these restaurants have the same menu but different costs (Diaz, 2023). These restaurants' false advertising may leave customers perplexed, which may result in unfavourable attitudes platform. Consumers are always confronted with the problem of food safety and health, even though Uber Eats has been expanding the amount of regulation it applies to its suppliers. Since it is difficult to determine if the numerous virtual suppliers are eligible or not, consumers are always in this position.
"This Can't be Legal: Uber Eats driver questions food cooked in a home kitchen" by "WGN News" via YouTube
Platform's hold-up – Drivers
"Drivers DEMAND TRANSPARENCY | STOP Manipulating ORDERS | UberEats – DoorDash – GrubHub" by "GigLife" via YouTube
Employees who transport meals are likewise sceptical about the degree to which the market they operate in is controlled and competitive (Lin et al. , 2020). This is due to the fact that the business model of the sharing economy does not enable employees to confirm what other workers are doing or determine whether any apparent aberrations in working conditions or income mistakes are outliers or patterns (Chai & Scully, 2019). As a result of this, workers in the sharing economy are distinct from regular employees in the sense that they are not entitled to the usual benefits associated with traditional workplaces, such as health insurance and pensions. Because of this, their rights and interests may be readily disregarded, and as a result, they may be subjected to unjust treatment or even be exploited. Due to the lack of transparency in the Uber Eats platform, they do not have a relatively fair reference to compare their income and conditions; on the other hand, the sharing economy allows workers to have fluctuating incomes and jobs, so they lack income security, which can lead to unstable treatment. The information presented in the video that is located above demonstrates this. Even if the sharing economy creates new employment options for a greater number of people, it is essential that employees be treated fairly and have their rights protected in this innovative form of economic organisation.
Conclusion
Even though Uber Eats, the platform that most symbolically embodies the sharing economy, is now experiencing several difficulties, one cannot deny the platform's influence on business models all over the world. The relationship between the platform and the sharing economy is still complicated, and the primary challenges that need to be addressed are how to earn the confidence of a greater number of consumers and employees who participate in the sharing economy, as well as how to strengthen the regulation and transparency of the platform. Despite this, it is indisputable that the sharing economy is fundamentally reshaping the ways opened we conduct business and the ways in which we think about doing business considering the fast expansion of the internet. Like the example used in this blog-Uber Eats, it is a sharing platform built through the Internet as well as covering a wide range of markets. As a result, the development of the sharing economy is an essential component of the growth of modern businesses. The restaurant business has been completely rethought as a result of this new paradigm, which has opened potential for expansion, diversification, and increased consumer interaction. Because of the sharing economy, the food and restaurant business, will continue to undergo innovation and system improvements in the future.
Bibliography:
Cai, R., Leung, X. Y., & Chi, C. G.-Q. (2022). Ghost kitchens on the rise: Effects of knowledge and perceived benefit-risk on customers' behavioral intentions. International Journal of Hospitality Management, 101, 103110–. https://doi.org/10.1016/j.ijhm.2021.103110
Chai, S., & Scully, M. A. (2019). It's About Distributing Rather than Sharing: Using Labor Process Theory to Probe the "Sharing" Economy. Journal of Business Ethics, 159(4), 943–960. https://doi.org/10.1007/s10551-019-04210-y
Chen McCain, S.-L., Lolli, J., Liu, E., & Lin, L.-C. (2022). An analysis of a third-party food delivery app during the COVID-19 pandemic. British Food Journal (1966), 124(10), 3032–3052. https://doi.org/10.1108/BFJ-03-2021-0332
Diaz, A. (2023, June 1). Your favorite takeout joint is actually a catfishing scam — and it's totally legal. New York Post. https://nypost.com/2023/06/01/nyc-delis-use-seamless-doordash-grubhub-to-pose-as-restaurants/amp/‌
Haddon, P. R. and H. (2023, March 27). WSJ News Exclusive | Uber Eats to Take Down Thousands of Virtual Brands to Declutter the App. WSJ. https://www.wsj.com/articles/uber-eats-to-take-down-thousands-of-virtual-brands-to-declutter-the-app-2e05ca96‌
John, N. A. (2016). Sharing Economies. In John, The age of sharing (pp. lviii–lxxvii). Polity.
Lin, P. M. C., Au, W. C., Leung, V. T. Y., & Peng, K.-L. (2020). Exploring the meaning of work within the sharing economy: A case of food-delivery workers. International Journal of Hospitality Management, 91, 102686. https://doi.org/10.1016/j.ijhm.2020.102686‌
Mosaad, M., Benoit, S., & Jayawardhena, C. (2023). The dark side of the sharing economy: A systematic literature review of externalities and their regulation. Journal of Business Research, 168, 114186. https://doi.org/10.1016/j.jbusres.2023.114186‌
Kaur, P., Dhir, A., Ray, A., Bala, P. K., & Khalil, A. (2021). Innovation resistance theory perspective on the use of food delivery applications. Journal of Enterprise Information Management, 34(6), 1746–1768. https://doi.org/10.1108/JEIM-03-2020-0091
Shankar, A., Jebarajakirthy, C., Nayal, P., Maseeh, H. I., Kumar, A., & Sivapalan, A. (2022). Online food delivery: A systematic synthesis of literature and a framework development. International Journal of Hospitality Management, 104, 103240. https://doi.org/10.1016/j.ijhm.2022.103240‌
UberEATS. (2019, August 23). UberEATS Reviews. ProductReview.com.au. https://www.productreview.com.au/listings/uber-eats‌
van Doorn, N. (2019). A new institution on the block: On platform urbanism and Airbnb citizenship. New Media & Society, 146144481988437. https://doi.org/10.1177/1461444819884377‌
Wigan, D. (2021). Uber Global Wealth Chains. Combating Fiscal Fraud and Empowering Regulators, 194–214. https://doi.org/10.1093/oso/9780198854722.003.0011‌