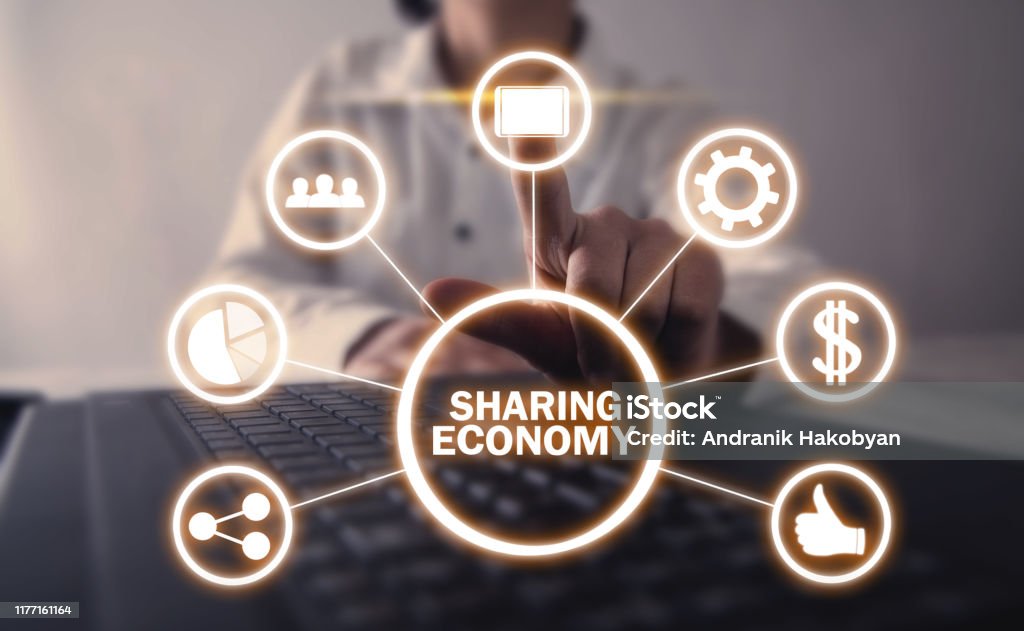 Introduction
With the advent of the digital age, the sharing economy has become a leader in the business field. The sharing economy is an emerging trend that is transforming society and the business world today. The sharing economy creates wealth by enabling access to idle assets and lowering transaction costs, which in turn facilitates exchange through platform logic and enables previously unheard-of scalability (Geissinger et al., 2018).The sharing economy has the potential to create new economic opportunities, reduce waste and increase efficiency. According to Lee et al. (2018)we can determine that as customers may get goods and services on demand and frequently for less money than traditional models, it also gives consumers more options and freedom.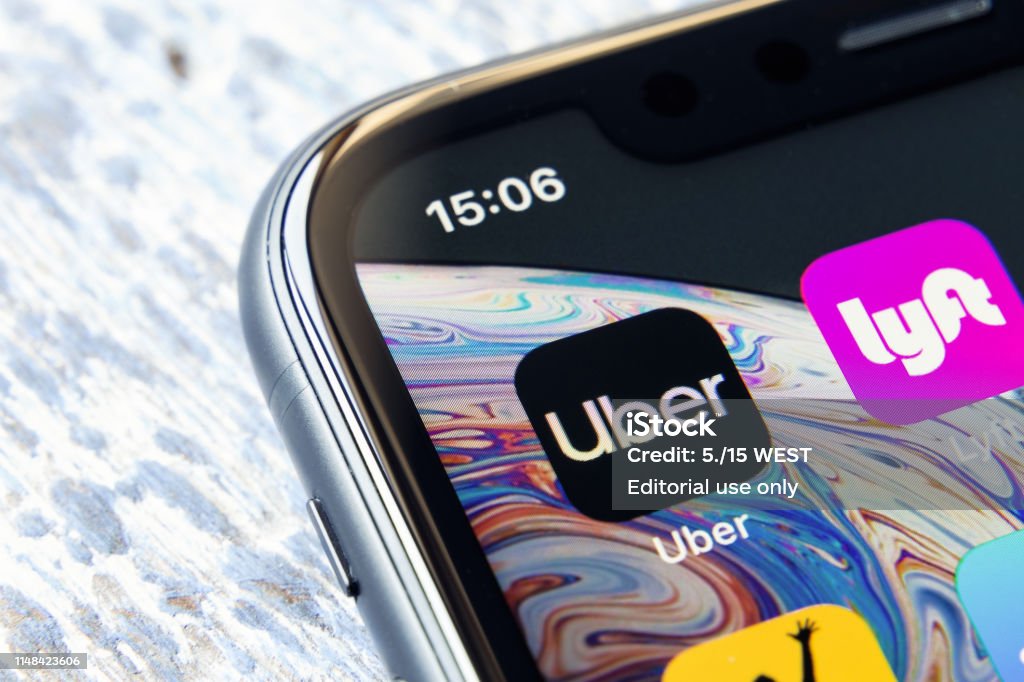 In this article, we will focus on the commercialization process of the sharing economy. We will delve into Uber and its business model, a representative company of the sharing economy model. By comparing the business model differences between traditional taxi and Uber, we will highlight the characteristics of the sharing economy and the innovation of the business model. Finally, we will summarize the comparative analysis and explore the impact of the commercialization of the sharing economy on the industry and society.
Rise of Uber and its Disruptive Business Model
With the continuous development of science and technology, the sharing economy model has emerged. Uber, as a typical representative of the sharing economy transportation platform, has brought revolutionary changes to the traditional taxi industry.
Uber's Business Model
Uber's smartphone app, a versatile and dynamic digital platform, is the cornerstone of its business model.
To enable ride-sharing, the app integrates its own proprietary technology with a number of third-party complimentary technologies. The UberCab app, for instance, enables users to pre-define a destination and book a transport in a single click using GPS technology powered by a smartphone and Google Maps. The app also uses a smartphone's accelerometer to replicate a taxi metre by measuring the length and distance of each trip, and it makes it easy to pay through a network of payment service providers.
Uber neither owns nor employs professional drivers. Drivers who supply services through its app are instead treated as independent contractors.
Uber describes itself as a technology firm that makes ride-sharing easier by connecting drivers and riders through a two-sided digital marketplace. The company receives a commision from each vehicle's fare in exchange for using its digital platform to enable connectivity. Additionally, it charges drivers for other services, such as payment processing through its online platform(Garud et al., 2020).
The rise of Uber
These components work together to form the basis of the Uber business model. Uber operates in 72 countries and has completed more than 7.6 billion journeys in just over a decade. According to the research (Statista, 2022),the mobility services provider reported nett sales of around $32 billion in 2022. Uber's overall reservations were rising year over year prior to the COVID-19 epidemic. The corporation has recovered even though total bookings dropped to slightly over $10 billion in the second quarter of 2020. Uber's total global bookings in the first quarter of 2023 were $31.41 billion.
Business model difference between tradition Taxi
Traditional taxi: usually adopts the business model of an entity taxi company, has a fleet of vehicles, employs full-time drivers, and the cost mainly includes vehicle procurement, maintenance, and staff salaries.
Uber: Uber uses the sharing economy model. As a platform builder, Uber connects private car owners who have free time with passengers who need rides by providing a mobile app, but it does not own a real fleet of vehicles. Operate and maintain mobile application platform.
Traditional taxi: The cost is mainly borne by the taxi company, including vehicle depreciation, maintenance, fuel, etc., and the driver is usually a fixed employee with a fixed salary and benefits.
Uber: The cost is mainly borne by the driver, including the purchase of the car, maintenance, refueling and so on. As a platform provider, Uber takes a percentage of the cost of each trip as a commission.


Table 1. Business models of traditional taxi service providers and Uber.
Uber's key competitive edge over traditional taxi service companies is not pricing, but rather simplicity. On the one hand, it can offer high-quality services, such as ride-hailing, by combining five different levels of service, decreasing waiting times, decreasing the uncertainty of the kind of vehicle that will arrive at the customer's location, and using a driver rating system.
Contrarily, ease of use is a result of the ability to utilise a single app in the majority of major cities or nations around the world (as opposed to a specific taxi phone line in each city or nation) and a straightforward ordering and payment process (there is no need to hail, call, search, and make cash payments). Finally, safety is the third pillar of Uber's business model that distinguishes it from traditional taxi services, as demonstrated by
driver and customer rating systems,
tracking of each route and
price transparency (thanks to accurate estimates of fares prior to travel)(Urbinati et al., 2018).
Market Impact and Innovation of Uber
According to the research (Lee et al., 2018) we can determine that the traditional taxi industry was upended by Uber's entry into the transportation sector, which also opened up a new market for ride-sharing services. Uber's quick growth and expansion into new markets were made possible by its use of technology and its business strategy, which allowed it to provide riders with lower pricing and more convenience.
Market Impact
Uber has introduced a new level of competition to the transportation market. Traditional taxis face challenges with more efficient, user-friendly services, prompting them to adapt to changing consumer preferences. When Uber launched in Australia in October 2012, there was a massive exodus of taxi customers and significant headwinds for the taxi industry. More than 4.4 million Australians, or 21.5% of the population, use Uber on average over the course of three months, according to Roy Morgan's research, and the well-known ride-sharing app is expected to displace traditional taxis. to be Australia's top-choice private transportation provider in 2019 (Uber Set to Overtake Taxis in Australia – Roy Morgan Research, n.d.). However, Dr. Alletti claimed that during the past two years, the taxi service has overtaken Uber in terms of the app's convenience, allowing users to make bookings whenever and wherever they like and tying their profiles to credit cards so they can exit the vehicle at its destination(Cook, 2022). This change in the competitive landscape has forced traditional taxi companies to take corresponding measures, including improving service quality, improving vehicles and technical facilities, and launching their own mobile phone applications to adapt to the needs and expectations of consumers in the new era.
Create employment opportunities
Uber's model creates new jobs, enabling individuals to become drivers and earn income from their own vehicles. This gig economy approach has changed the way people think about part-time or flexible employment. The vast majority of drivers and delivery partners choose to use the Uber driver app because it offers flexibility and the ability to control their own time. The great majority claimed Uber helped them earn more money and that they were really happy with their experience. According to 67% of drivers and delivery partners, using the Uber driver app has been a positive experience. According to our projections, by 2021, Uber will provide an additional $456 million in revenue for drivers and delivery partners, which is an average of 6% more than their next-best source of employment or alternative income (Australia – Uber APAC Impact Report, n.d.). Uber's drivers do not, however, receive the same benefits and protections as employees, such as the minimum wage, overtime pay, health insurance, and workers' compensation, because they are categorised as independent contractors rather than employees. Instead, they are responsible for paying their own expenses including gas, maintenance, and insurance.
Innovation
Mobile app technology: Uber's innovation lies in its user-friendly mobile app, which allows users to easily book rides, track drivers and pay cashless.
Dynamic pricing (peak hour pricing) : Uber introduced surge pricing during periods of high demand, demonstrating innovation in optimizing supply and demand to ensure a steady supply of available drivers during peak hours.
Scoring system: The implementation of a two-way scoring system for drivers and passengers encourages a culture of accountability and improves the quality of service.
Functional integration: Uber continues to innovate and expand beyond transportation by integrating additional features such as ride-sharing services (Uber Carpool), food delivery (Uber takeout), and more.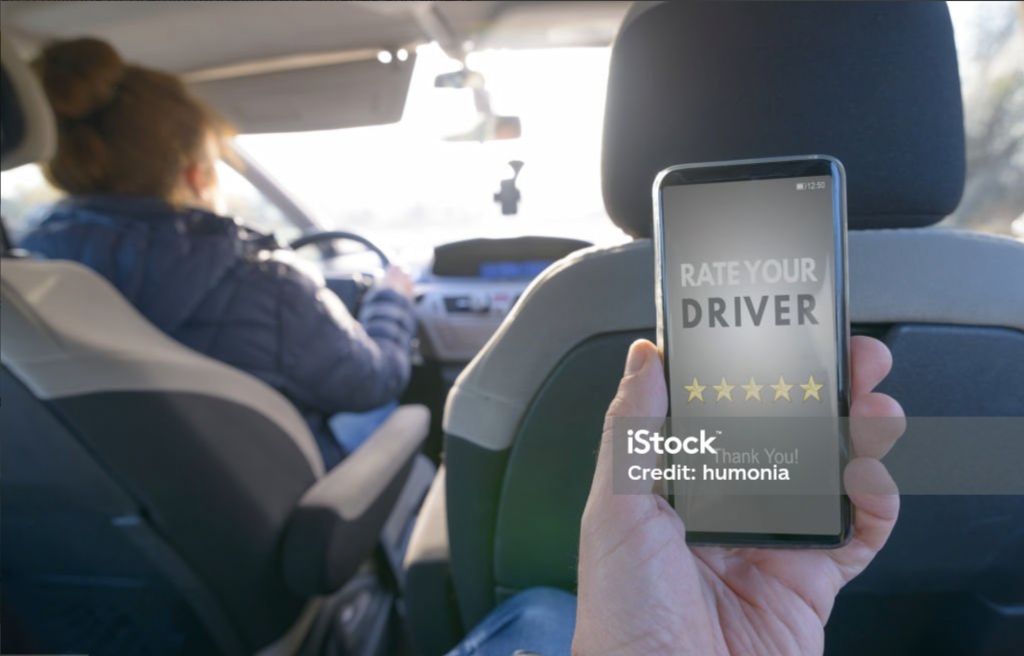 Passenger using smart phone app to rate a taxi or modern peer to peer ridesharing driver stock photo by humonia is marked with CC0 1.0
Conclusion
The sharing economy has fundamentally reshaped traditional industry models by introducing a paradigm shift from ownership to access. It promotes efficiency, reduces costs, enhances customer experiences, encourages innovation, and fosters economic growth. However, challenges such as regulatory issues, trust, and the need for fair labor practices must be effectively addressed to ensure the continued positive impact of the sharing economy. As it continues to evolve, the sharing economy will likely remain a dominant force, influencing various sectors and shaping the way we live, work, and interact with services. Embracing its potential while addressing its challenges is crucial for a balanced and sustainable future.
Reference list
Australia – Uber APAC Impact Report. (n.d.). https://uberapac.publicfirst.co.uk/australia/
Cook, H. (2022, February 11). Surging cost of Ubers giving taxis a chance in a fare fight. The Age. https://www.theage.com.au/national/victoria/surging-cost-of-ubers-giving-taxis-a-chance-in-a-fare-fight-20220211-p59vlw.html
Garud, R., Kumaraswamy, A., Roberts, A., & Xu, L. (2020). Liminal Movement by Digital Platform-Based Sharing Economy Ventures: The Case of Uber Technologies. Strategic Management Journal, 43(3). https://doi.org/10.1002/smj.3148
Geissinger, A., Laurell, C., & Sandström, C. (2018). Digital Disruption beyond Uber and Airbnb—Tracking the long tail of the sharing economy. Technological Forecasting and Social Change, 155(155). https://doi.org/10.1016/j.techfore.2018.06.012
Lee, Z. W. Y., Chan, T. K. H., Balaji, M. S., & Chong, A. Y.-L. (2018). Why people participate in the sharing economy: an empirical investigation of Uber. Internet Research, 28(3), 829–850. https://doi.org/10.1108/intr-01-2017-0037
Maurer, I., Oberg, A., & Dominika Wruk. (2019). Perspectives on the Sharing Economy. Cambridge Scholars Publishing.
Statista. (2022, April 20). Topic: Uber Technologies. Statista. https://www.statista.com/topics/4826/uber-technologies/#topicOverview
Uber set to overtake taxis in Australia – Roy Morgan Research. (n.d.). Www.roymorgan.com. https://www.roymorgan.com/findings/uber-set-to-overtake-taxis-in-australia
Urbinati, A., Chiaroni, D., Chiesa, V., Franzò, S., & Frattini, F. (2018). An Exploratory Analysis on the Contextual Factors that Influence Disruptive Innovation: The Case of Uber. International Journal of Innovation and Technology Management, 15(03), 1850024. https://doi.org/10.1142/s0219877018500244‌