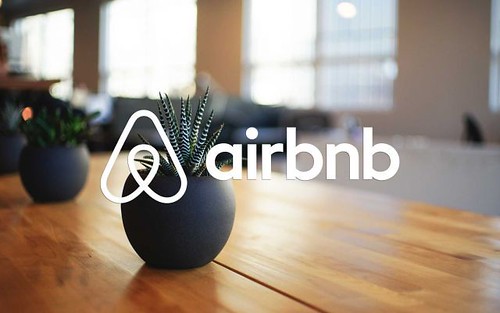 In recent years, Airbnb has become a major player in the travel industry, offering a range of convenient and diverse short-term accommodation options for both leisure and business travellers. With the growth of the sharing economy, Airbnb has seized the opportunity to cater to the demand for unique and immersive travel experiences, enabling individuals to rent out their homes or spare rooms to travellers. This innovative model not only provides travellers with more personalised and cost-effective accommodation options but also enables hosts to generate income.
Airbnb's remarkable rise has been accompanied by scepticism. Concerns about the platform's compliance with the regulatory framework have come to the forefront, illustrating the legal hurdles it faces. One example is a video by Alyse, which delves into the social impact of Airbnb's rapid expansion.
As Airbnb has transformed itself from a pioneer of the sharing economy to a global rental giant, its business model has come under greater scrutiny and regulation in many cities and regions. These legal challenges forced the company to adapt and work with local authorities to address issues related to tax compliance.
The Evolution of Airbnb: From a Sharing Economy Pioneer to a Global Rental Service Giant Facing Legal Challenges
Since its founding in 2008, Airbnb has grown into an industry giant and an iconic epitome of the sharing economy. According to statistics, Airbnb has provided more than 7 million housing rental services in almost all countries in the world. (Adamiak 2018) This astonishing figure once again confirms Airbnb's unassailable position in the rental service industry.
Airbnb has also shown high adaptability and acceptance in different geographical contexts. Airbnb can be concentrated in prosperous cities or scattered in quiet villages. In the heart of New York City, Airbnb focuses on offering complete apartments and offers studio rentals in the city's outer and less affluent areas. (Adamiak 2019) Similarly, in London's popular business districts, Airbnb will provide services for rent or sale according to the different attributes of the area. (Adamiak 2019) In non-urban areas, Airbnb also has a very high reach. For example, Adamiak (2019) compared 432 European cities and found that Airbnb is equally popular in leisure destinations, particularly in southern Europe.
The more Airbnb expands its business footprint, the more complex and diverse the legal obstacles it faces. Platforms need to adapt to local conditions, adapt to national legal systems and cope with local competition in different geographical contexts. For example, Japan introduced new regulations on private residential accommodation in 2018 that require rental platforms to control quotations. As a direct result of this regulation, the number of its listings has been reduced by nearly 80%. (Adamiak 2019) In addition, due to Airbnb's attack on the traditional hotel industry, some countries have had to issue regulations restricting Airbnb and other rental platforms. In Berlin, city officials have sought to save local hotel businesses with a new housing law that bans regular short-term rentals of rooms without permission from authorities. (Coldwell 2014) Therefore, learning to adapt to the laws and regulations of different regions and finding ways to survive from them is the focus of Airbnb's research from the past to the future.
Airbnb's Adaptive Approach: Navigating Regulatory Challenges with Humility, Innovation, and Lobbying
Airbnb leaders take a positive and humble approach to the challenges and obstacles presented by different regions. "We're not against regulation. We want to be regulated because to regulate us would be to recognize us …" — Brian Chesky, CEO of Airbnb. (Uzunca & Borlenghi 2019) In 2015, for example, San Francisco introduced regulations requiring homeowners who lend out their homes or rooms to have $500,000 in liability insurance, as well as a minimum of 270 days of residence a year to obtain an Airbnb permit and city Hall permission. (Uzunca & Borlenghi 2019) There is no doubt that such a regulation would restrict a large number of hosts, further straining Airbnb's listings in the San Francisco area. Then in this tricky situation, Airbnb rose to the challenge and backed down, announcing that it would provide supplemental liability insurance to hosts for free in response to the new law.
Of course, this 'out-of-pocket' solution can't be used to deal with every legal obstacle.  As John (2016) mentioned the sharing economy is the enabler of technology, and it is also promoting a relatively fair distribution of resources in society, while encouraging harmony rather than mutual exploitation.  Therefore, Airbnb as an iconic company in the sharing economy needs more brilliant solutions to strengthen the advantages of the sharing economy.
In 2015, Airbnb launched the "Airbnb Community Compact," which Outlines policy principles and commitments to better guide working with communities around the world. (Andrews 2017) The contract states that to balance the platform and the traditional hotel industry, Airbnb will pay its fair share of hotel taxes and work with communities to develop rules that support the specific policy needs of each community. In addition, Airbnb has released a "policy tool chest," which contains policies for reference. For example, a partnership between Airbnb and the government could partly reduce the cost of hotel and tourism taxes collected by the government. (Andrews 2017) In the meantime, Airbnb says it will share data with the government to drive smarter decision-making legislation without infringing on guests and hosts.
Airbnb is also adept at using lobbying to deal with legal challenges. Lobbying has been a corporate activity for Airbnb since its inception to address regulatory hurdles it has faced. This is a way to engage with policymakers and advocate for regulations that benefit Airbnb's business model. For example, in San Francisco, where short-term rentals were initially illegal, Airbnb decided to take a political approach by funding campaigns to legalise short-term rentals. (Dolnicar 2021) Airbnb's lobbying strategy is targeted. Depending on the specific challenges and unique regulatory hurdles Airbnb faces in different regions, the platform has the opportunity to adjust its lobbying focus and strategy. For example, in Tokyo, one of the regions with the strictest laws regulating Airbnb, the platform repeatedly negotiated with the local government, and finally received permission during the 2020 Tokyo Rugby World Cup. In addition, in 2017, Airbnb invested $1 million to establish a connection with South Africa, and since then, the number of space transactions on Airbnb across Africa has increased by 100 to 200 %. (Dolnicar 2021)
Overall, Airbnb's remarkable journey from a pioneer in the sharing economy to a global rental giant has demonstrated its ability to adapt to local regulations. The company takes a multifaceted approach, addressing each obstacle with humility, innovation, and strategic engagement. Airbnb's leaders, including Chief Executive Brian Chesky, have expressed a willingness to embrace regulation as a means of recognition and collaboration, rather than opposition. Through tailored compliance measures, data-sharing initiatives, and lobbying, Airbnb has shown a high degree of adaptability in responding to different regulatory environments in different regions. The company deftly balances its business interests with the needs of the local community. Airbnb's ability to navigate and innovate in response to new legal challenges will continue to impact its continued growth. As the company continues to expand globally, its ability to build positive relationships with local governments and communities will remain critical.
Reference
Alyse. (2019, February 12). Should You Use Airbnb? 8 Troubling Issues You Didn't Know. The Invisible Tourist.
Adamiak, C. (2019). Current state and development of Airbnb accommodation offer in 167 countries. Current Issues in Tourism, 25(19), 1–19. https://doi.org/10.1080/13683500.2019.1696758
Coldwell, W. (2014). Airbnb's legal troubles: what are the issues? The Guardian; The Guardian.
Uzunca, B., & Borlenghi, A. (2019). Regulation strictness and supply in the platform economy: the case of Airbnb and Couchsurfing. Industry and Innovation, 26(8), 920–942.
Andrews, J. (2017, February 10). Airbnb: A partner for cities? – Cities Today. Cities Today. https://cities-today.com/airbnb-a-partner-for-cities/
Dolnicar, E. S. (2021, April 6). Activism, lobbying and corporate social responsibility by Airbnb – before, during and after COVID-19. Uq.pressbooks.pub; The University of Queensland.
John, N. A. (2016). The age of sharing (pp. lviii–lxxvii). Polity.