In the real world, the sharing economy is becoming a growing topic. This blog reports on some examples, advantages and disadvantages of the sharing economy.
Uber has adopted a sharing economy model that connects passengers with drivers through a mobile app, enabling them to share vehicles and ride-hailing services.
Uber allows drivers to share their vehicles with people who need a ride, which means vehicle resources are used more efficiently. Riders and drivers connect with each other through Uber's mobile app, making transactions and service bookings more convenient. While Uber's model has been hugely successful in many cities, it has also raised a host of issues governing labor rights and competition that have sparked widespread discussion and controversy in the sharing economy.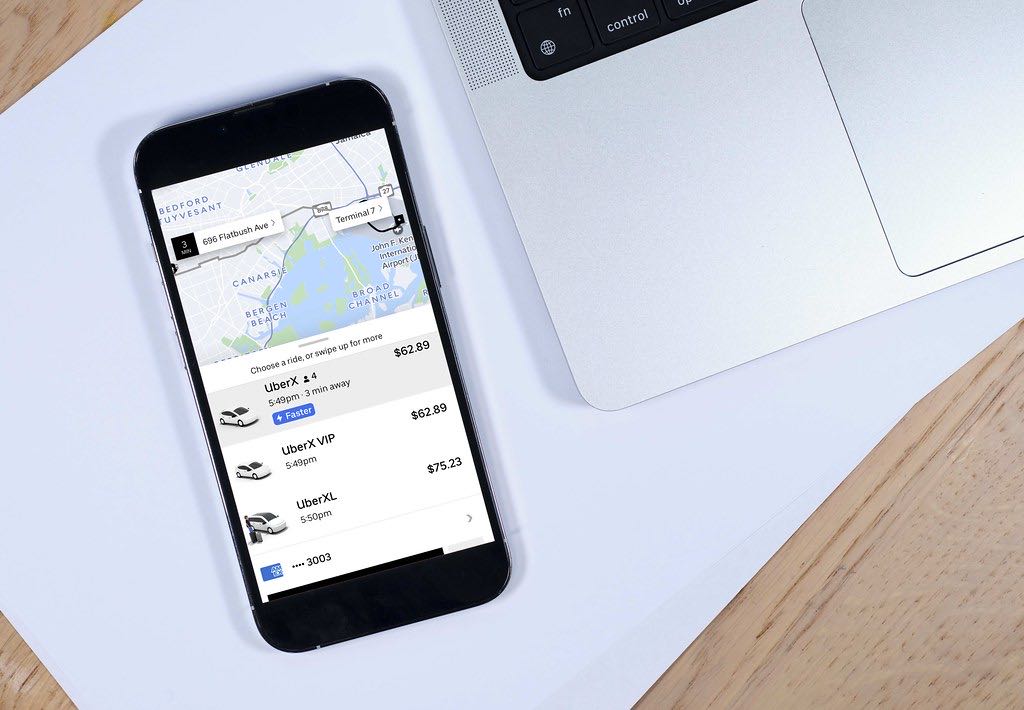 "Uber App" by focal5 is licensed under CC BY-NC 2.0.
Shared charging treasure refers to the charging rental equipment provided by the enterprise. Users can rent a charging treasure by scanning the QR code on the screen of the device. After the charging treasure is successfully returned, the deposit can be withdrawn and returned to the account at any time. In addition, it can be returned elsewhere after borrowing, which also saves a lot of trouble.
The shared charging treasure on the market can be roughly divided into three categories from the use scenario:

First, mobile sharing in mobile mode, mainly in large scenes; People and charging equipment can be moved, such as from A to B to borrow charging treasure, including shopping malls, high-speed rail, railway stations, airports, hospitals and other places with large traffic, a single device can put dozens of charging treasure.

The second is mobile sharing in fixed scenes, mainly in small scenes; When people are active near point A, there is a need to borrow a charging bank, which can be borrowed from a less large cabinet after paying a deposit. Mainly attack small counters, including restaurants, cafes, bars, etc., the general single cabinet has 6 or 12 charging banks.

Third, fixed sharing in fixed scenarios, focusing on each desktop; When there is a shared charging bank on the desktop, there is no need to pay a deposit, and you can charge directly after scanning the code.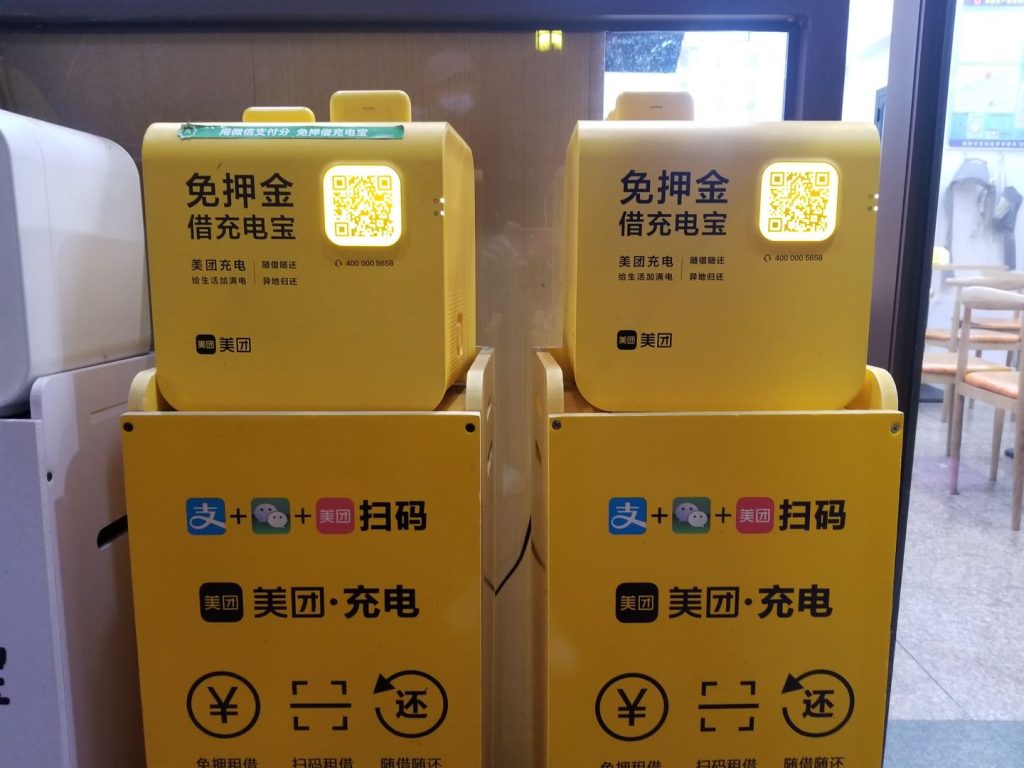 "Two Meituan shared power bank" by 彩色琪子 is licensed under CC BY-SA 3.0.
One real-world example of a sharing economy is the photo-sharing platform, Unsplash. Unsplash operates on the principles of the sharing economy by allowing photographers to share their high-quality images with others for free. Photographers upload their images to Unsplash and license them under Creative Commons Zero (CC0), which means that users can freely use, modify, and distribute the images without the need for explicit permission or attribution.
Unsplash has revolutionized the way people access and use images for various purposes. It has become a go-to resource for bloggers, designers, marketers, and content creators who need visually appealing and high-resolution images. The platform encourages a collaborative and sharing mindset, where photographers contribute their work to a collective pool, enabling others to benefit from their talent and creativity.
This sharing economy model has several advantages. Firstly, it promotes inclusivity and accessibility, as anyone can use the images without any cost barriers. Secondly, it fosters creativity and innovation by providing a vast collection of diverse images that can be repurposed and transformed to suit different needs. Thirdly, it empowers photographers by giving them exposure and recognition for their work, leading to potential career opportunities.
Unsplash's success highlights the potential of the sharing economy and Creative Commons licensing in democratizing access to resources. It demonstrates how a community-driven platform can facilitate the exchange of goods (in this case, images) in a way that benefits both creators and users. Additionally, it showcases the power of open collaboration and the potential for disruptive business models that challenge traditional notions of ownership and copyright.

"Unsplash" by snowpeak is licensed under CC BY 2.0.
Bibliography:
Raj, A. (2020, November 3). Sharing economy, with uber. Medium. https://p19arindam.medium.com/sharing-economy-with-uber-7664ef43e8ea
Charging, B. (n.d.). What is Power Bank sharing business?. Sharing power bank rental | Phone charging stations | BAJIE CHARGING&ChargeNow! https://www.chargenow.top/
Truly, A. (2022, December 29). Unsplash: What is it and how does it work?. PetaPixel. https://petapixel.com/what-is-unsplash/
______________
Edited by: Guannan Chen, Yaxi Li, Zihui Dai, Weixi Chen, Qi Lu