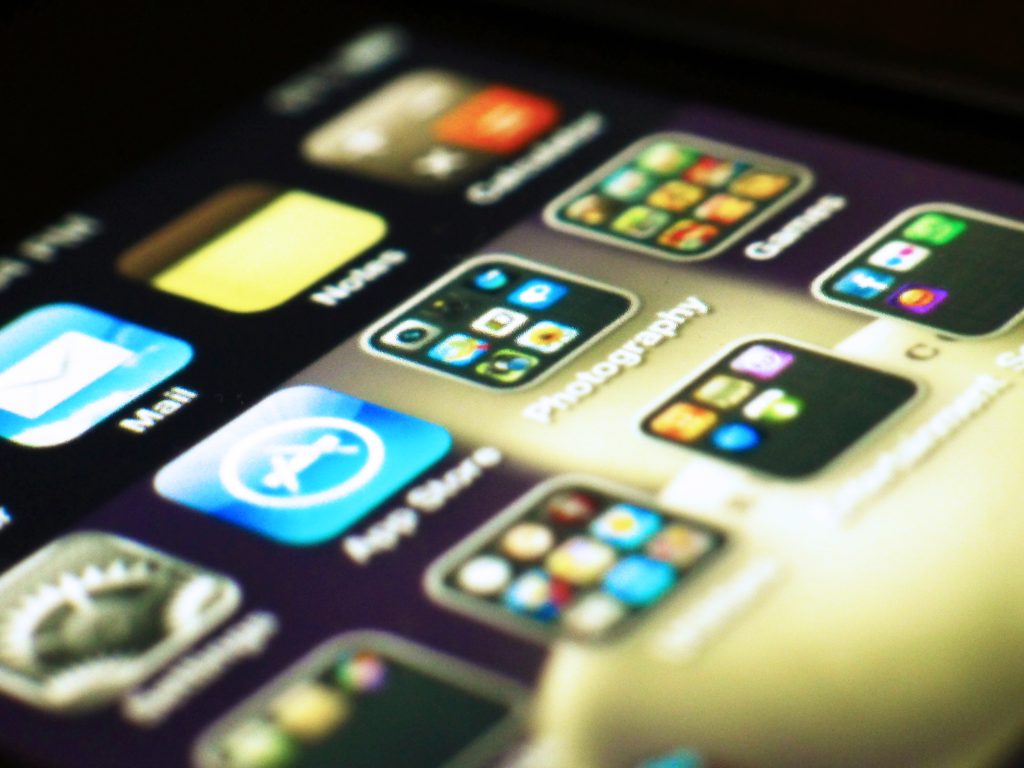 What is the Sharing economy?
The sharing economy is an economic model that has risen rapidly in the Internet information era and changed traditional business models and consumption behaviours globally. It plays a vital role in people's information, knowledge, and culture production with a simple, coordinated, and co-existing new economic model (Yochai, 2006). The sharing economy concept allows individuals to monetise underutilised assets (Tucci, 2023). The original intention of the sharing economy is altruism; people put information on the network to contribute for free and think it is good. It is more like a gift exchange model, in which people exchange benefits while benefiting others (Quiggin,2008). In the new era, individuals will make full use of services, goods, or knowledge to achieve a higher resource utilisation rate to meet the needs of consumers. In the era of Internet technology, this economic model effectively connects supply and demand, and both users and suppliers have obtained economic benefits. Consumers pay less than the cost required for purchase. The supplier receives money when the service is not utilised (Tashiro, 2021). Ridesharing and car-hailing services are very popular among commuters, and taxi-hailing software has become a convenient and affordable travel choice. By 2026, the number of ride-sharing users is expected to grow at an annual growth rate of 16.6% (Ciaccia,2017). The emergence of Didi in China marks a new revolutionary change in the taxi industry. It has successfully seized the market of China's taxi industry through fierce marketing and price competition. However, some dangerous incidents have caused Didi to face regulatory, security and privacy challenges in recent years.
The positive impact of the sharing economy on traditional industries
Given the continued increase in social and mobile media use, more and more people are accustomed to smartphone-driven transactions (Tashiro,2021). The sharing economy improves the low utilisation rate of traditional taxis by improving the utilisation of resources, and it shows the information of providing additional income to those who own cars. People can turn on their mobile phones at any time to take orders, and the platform also encourages people in other industries to become self-employed (Tashiro, 2021), promoting employment diversity. Didi makes full use of idle cars and uses fewer resources to improve the effective use of resources. According to the data from 2009 to 2019, 79% of traditional taxi drivers were full-time employees, which began to decline in 2017 and reached 65% in 2019 (Tashiro, 2021). During this period, the rapid development of taxi-hailing software provided passengers with more travel options. That could send demand for traditional taxis plummeting, forcing some full-time taxi drivers to look for other sources of income, and more of them are turning to ride-hailing apps to take orders. Studies have shown that drivers who use apps to take orders earn more than traditional taxi drivers (Tashiro, 2021), and full-time drivers are likely to feel that full-time taxi industry income is no longer attractive so they may give up their full-time status. China's Didi found that by randomly matching drivers and users to improve travel opportunities, it attracts passengers with consistent prices and convenient payment methods, which means that the price of a taxi is consistent across time and place. Implementing this policy allows users to hail a car without worrying about price fluctuations. Drivers will only collect money if they can (Didi business model, 2023). Didi's system can also quickly analyse real-time road conditions and directly customise the shortest trip for users. This rapid response ability makes passengers more willing to choose Didi. People can directly predict the arrival time and avoid uncertain factors, improving road use efficiency and reducing urban traffic jams. Safety has always been a concern of people. Didi uses active marketing strategies to continuously advertise online, emphasising safety functions with relaxed and exciting events. It emphasises that users can verify the identity of drivers in the app, track current events and share trips, which enables users to understand better and take advantage of Didi's safety measures. Moreover, it gives users a sense of security. Didi's exciting marketing strategy focuses on safety and builds a brand image by emphasising safety and building trust, which helps Didi maintain its leading position in the taxi market.
The negative impact of sharing economy on traditional industries
On the other hand, the sharing economy also maximises the value of goods, and altruism generally maximises profit, which is difficult for profit maximisers and charities (Quiggin,2008). Didi has severely oppressed the development of the traditional taxi industry. Its drivers do not need a driver's license to register on the road, which has entered the grey industrial zone. Many traditional taxi agencies have begun to criticise this behaviour, but to avoid legal punishment, Didi even compensates drivers for the loss caused by violating the law (CNN, 2021). In the early days, the Chinese government's lax management of the Didi platform contributed to the occurrence of security risks on these platforms to a large extent. More and more news of deaths in Didi taxis was exposed, which caused panic among many people.
Because some serious things happened, Didi was suddenly removed from the market for rectification, and the government took corresponding rectification plans for these Internet companies. They were worried that these companies were too large, leading to market monopolies and affecting other industries (CNN, 2021). In China, market monopolies do not work, and companies that are too large are quickly controlled to ensure they comply with the government's requirements (CNN, 2021).
The challenges of the sharing economy
In some cases, many full-time drivers began using Didi's platform to pick up orders, and the platform received free or cheap labour. In contrast, drivers faced many problems, including a lack of insurance and work benefits. The platform considers drivers independent contractors, not formal employees, and therefore, are not eligible for benefits such as paid leave, health care, etc. (Galvan, 2023). The profit-maximising approach of the platform is a selling point of the sharing economy. They believe that drivers can get economic benefits anytime, and this flexible approach means that drivers need to bear more responsibilities. This reform has triggered thinking about labour laws, and these legal loopholes need further improvement.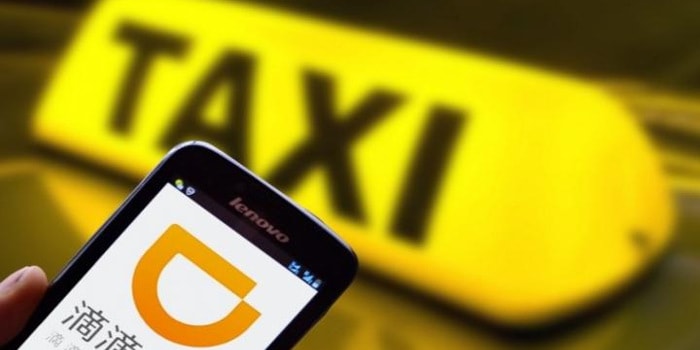 "Apple invierte 1000M en el Uber chino para potenciar el Apple Car" by iphonedigital is licensed under CC BY-SA 2.0.
The initial purpose of the scoring system is to supervise the driver and encourage the driver to provide better service to the passengers. However, the scoring system may also restrict the driver's behaviour. The nasty comments and reports raised by the passengers will cause the driver's account to be suspended by the platform (Galvan, 2023), and the driver must work in fear every day. To maintain a high score, some drivers will feel anxious, resulting in psychological stress.
Changes made by the platform
As the platform has faced problems and challenges in recent years, Didi has strengthened real-name authentication to ensure the safety of passengers, and they have also introduced countermeasures to improve drivers' labour rights, such as medical insurance and flexibility in working hours. Didi has also strengthened cooperation with government departments, setting up a dedicated 24-hour monitoring team, recording when the software is turned on, and calling the police if passengers are in danger. It should be noted that Didi faces different risks in different regions, so their measures should be more specific to ensure the rights and interests of passengers and drivers.
In conclusion, the rise of the sharing economy has brought about essential impacts on the Chinese economy, namely competition and innovation. In continuous development, the platform, the government and the public need to work together to improve the rights and interests of all parties and promote the sharing economy to serve society better.
The Wave of China's sharing economy: The competition and impact of Didi and the traditional taxi industry © 2023 by Jiaxian Xia is licensed under CC BY-NC 4.0 
Reference list
Ciaccia, C. (2017, January 25). Chinese ride-sharing giant DiDi Chuxing. Investopedia. https://www.investopedia.com/articles/small-business/012517/didi-chuxing.asp
CNN. (2021, September 22). He pushed Uber out of China, then got too big for Beijing. 9News. https://www.9news.com.au/technology/cheng-wei-didi-pushed-uber-out-of-china-then-he-got-too-big-for-beijing/b7e7d1d2-9abd-4417-a8d7-78ec05839b39
Didi business model. (n.d.). Retrieved October 1, 2023, from https://www.strategyzer.com/library/didi-business-model
Galvan, A. (2023, January 13). Uber and Lyft drivers raise concerns about pay and benefits to company representatives, Minneapolis city leaders. Sahan Journal. https://sahanjournal.com/business-work/uber-lyft-drivers-ride-share-labor-organizing-minneapolis-city-council/
Quiggin, & Potts, J. (2008). Economics of Non-market Innovation and Digital Literacy. Media International Australia Incorporating Culture & Policy, 128, 144–150. https://ezproxy.library.sydney.edu.au/login?url=https://doi-org.ezproxy.library.sydney.edu.au/10.1177/1329878X0812800118
Tashiro, S., & Choi, S. (2021). Labor market outcomes under digital platform business models in the sharing economy: the case of the taxi services industry. Business Economics (Cleveland, Ohio), 56(4), 240–251. https://doi.org/10.1057/s11369-021-00237-0
The Networked Information Economy. (2006). In Yochai Benkler, The Wealth of Networks: How Social Production Transforms Markets and Freedom (pp. 29–34). Yale University Press.