Ride-sharing services have become a technology with revolutionary potential in the digital age, gradually changing the way people travel and becoming part of modern life. Whether it's hailing a taxi from your mobile phone, sharing a ride with a friend, or renting a shared bike, of which ride-sharing platforms such as Uber, Lyft, and DiDi are booming worldwide, these services have made travelling easier than ever before.
"ride sharing uber lyft" by stockcatalog is licensed under CC BY 2.0.
What is a ride-sharing service?
Ride-sharing services, also known as carpooling services, are a way of travelling that connects passengers and drivers through a digital platform. Below is the official Uber promotional video for the ride-share service:
How do I use the ride-sharing service?
Using a ride-share service is very easy and requires only a few simple steps.
Take Uber as an example, by downloading the app of your ride-sharing service provider, you can easily sign up for an account, enter your origin and destination, and then choose a suitable car model and departure time. The system then matches you with a nearby driver, whose location you can track in real time, and automatically pays you at the end of your journey.
Of course, you can also choose to share the ride with a friend.
The rise of ride-sharing services: convenience shines through
How ride-sharing emerged

The rise of ridesharing services is not accidental, according to Neoh et al. (2015) but the result of the interaction of multiple factors.


First, ridesharing brings multiple benefits to the environment, the economy and society. It helps to reduce carbon emissions because a shared vehicle can replace multiple private cars. At the same time, ridesharing reduces transport costs because multiple passengers can share the cost. In addition, it helps to reduce urban traffic congestion, as ridesharing vehicles are usually able to make more efficient use of road resources.


Secondly, the rise of ride-sharing services is inextricably linked to the rapid development of social networks and smartphone applications. These technological advances have facilitated the development of ride-sharing services by making it easy to find a ride-sharing partner, whether it be a colleague, friend or stranger.


In addition, the rise of the sharing economy provides opportunities for ride-sharing services. People are increasingly willing to use goods or services that are shared in their local communities, and this includes ride-sharing services.


Workplaces also play a key role in contributing to the rise of ride-sharing services. Due to parking constraints, employers and employees alike are interested in encouraging ride-sharing services, especially in large organisations. Some companies offer "guaranteed ride home" workplace programmes, which means that the company will reimburse the cost of transport if the sharer needs to go home outside of the scheduled hours.
How ride-sharing services are changing modes of transport and urban life

The following is based on Li et al.'s (2022) findings on the key benefits of ridesharing services:

Reducing the number of vehicles: Ridesharing effectively reduces the use of private cars by combining multiple passengers in one vehicle. This is crucial for improving air quality in cities and reducing environmental pollution.

Increased Vehicle Utilisation: Shared-ride services allow for greater vehicle utilisation by optimising the routing of passenger journeys. This reduces empty mileage and energy wastage, which is important for the conservation of energy resources.

Promote public transport use: Ridesharing can be integrated with public transport systems to address the "last mile" problem. Many people using public transport need to travel from the station to their destinations, and ridesharing can provide a convenient way to get passengers from the station to their destinations, thus increasing the accessibility and attractiveness of public transport.

Reduced demand for parking: The promotion of ridesharing services reduces the use of private cars, which reduces the demand for parking spaces in the city. Excessive demand for private car parking can lead to parking space constraints and traffic congestion in cities, whereas the spread of ridesharing services can increase the liveability of cities.

In summary, ride-sharing services play a positive role in environmental protection and easing traffic congestion in cities through the advantages of reducing the number of vehicles, increasing vehicle utilisation, promoting the use of public transport and reducing parking demand.
However, as with many technological advances, they also raise a number of privacy concerns: DOES this convenience come at the cost of our INDIVIDUAL PRIVACY RIGHTS?
Privacy comes to the fore: the darkness of power
The convenience of ride-sharing services is unquestionable. Behind this convenience, however, is a large amount of personal data that users must share, which raises a number of privacy concerns.
Location Tracking
Shared mobility services typically collect large amounts of location data, raising concerns about ongoing surveillance and possible misuse of this information. Ride-sharing services often require users to provide location information about their starting and ending points, which may result in the disclosure of users' location privacy.
Goel et al. (2016) also show that ride-sharing services often record users' journey trajectories, and these trajectory data may be used by service providers or other third parties to analyse and track users' behavioural habits. If this data is misused or used inappropriately, it may pose a threat to users' privacy and security.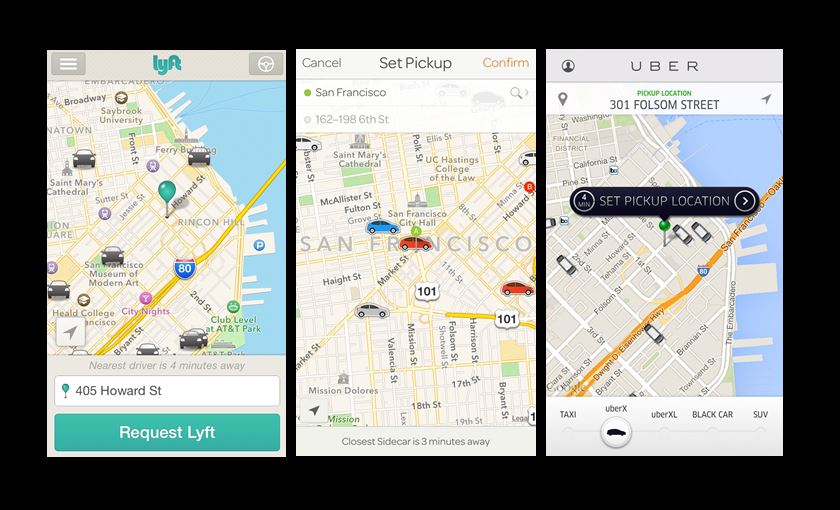 "Proposed CPUC regulations improve consumer protection for Uber, Lyft and Sidecar" by CA Dept of Insurance is licensed under CC BY-NC-ND 2.0.
The cost of personal data
Electronic Frontier Foundation (2019) research shows that with every use of a ride-sharing service, users are sharing sensitive data such as their location, trip history and payment information. Moreover, data breaches that have come to light in the past have revealed the inadequacy of sharing platforms for data security.
According to Teubner & Flath (2019), sharing platforms may use users' personal data for commercial purposes, such as advertisement targeting, market research or data analysis. While these uses may help provide better services and personalised experiences, there is also a risk of misuse. Platforms may sell personal data to third parties or use it for potentially unethical or illegal activities. This may result in users receiving spam, nuisance calls or unauthorised advertisements. In addition, the sharing platform may analyse and mine the user's personal data on a large scale for further commercial gain, which may lead to an invasion of users' privacy as their personal data may be used to predict, infer and manipulate their behaviour and preferences.
Trade-offs and Rethinking: Convenience and Privacy Issues in Ride-Sharing Services
The convenience of ride-sharing services is undeniable, but while enjoying this convenience, we also need to take privacy issues seriously. In the digital age, we often underestimate the value of personal data and ignore the potential risks that data misuse may bring (Acquisti et al., 2015).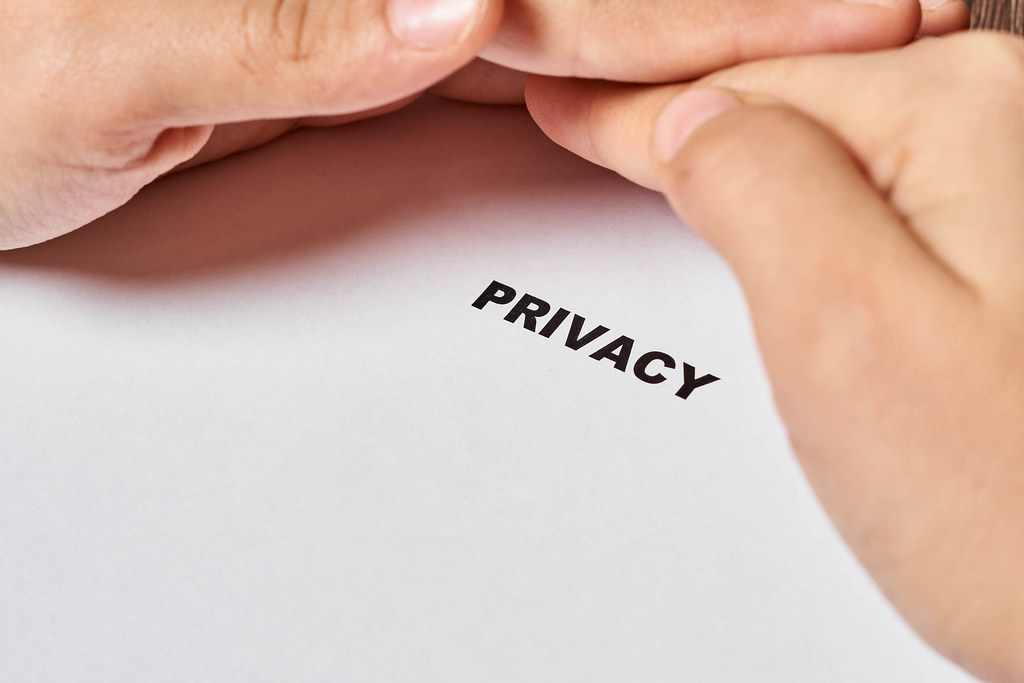 "Hand protects privacy text. Privacy, Security of personal data, data protection concepts" by wuestenigel is licensed under CC BY 2.0.
Developments in information technology have had a significant impact on individuals' perceptions and behaviours with respect to privacy.
In the rapidly evolving digital context, the collection and use of an individual's information is often invisible, resulting in individuals having little clarity about what information other people, companies, and governments have about them and how that information is used and with what consequences. In the absence of such information, individuals are often uncertain about how much information they should share.
Second, there is also a great deal of uncertainty among individuals about the potential consequences of privacy behaviours. On the one hand, some privacy harms are obvious, such as the financial losses associated with identity theft, but on the other hand, privacy harms such as letting strangers know about one's life history are intangible.
Finally, privacy often involves trade-offs, e.g., protecting consumers' purchasing privacy may prevent price discrimination, but it may also deprive them of the potential benefits of targeted offers and advertisements.
As a result, individuals often face uncertainty and trade-offs in privacy-related decisions.
In order to address these privacy concerns, a number of legal frameworks and regulations have been introduced in various regions, two important ones include: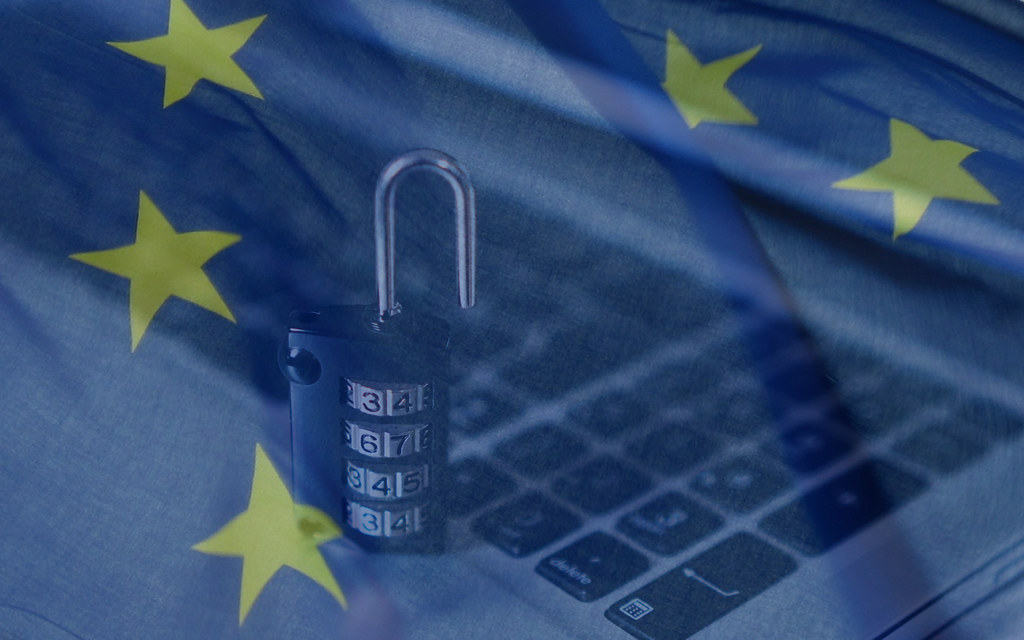 "GDPR – General Data Protection Regulation" by thedescrier is licensed under CC BY 2.0.
GDPR (General Data Protection Regulation): The EU's GDPR establishes strict data protection guidelines, including the right to be forgotten and consent requirements. This regulation aims to ensure that individuals have greater control over their personal data and requires organisations to take appropriate measures to protect it.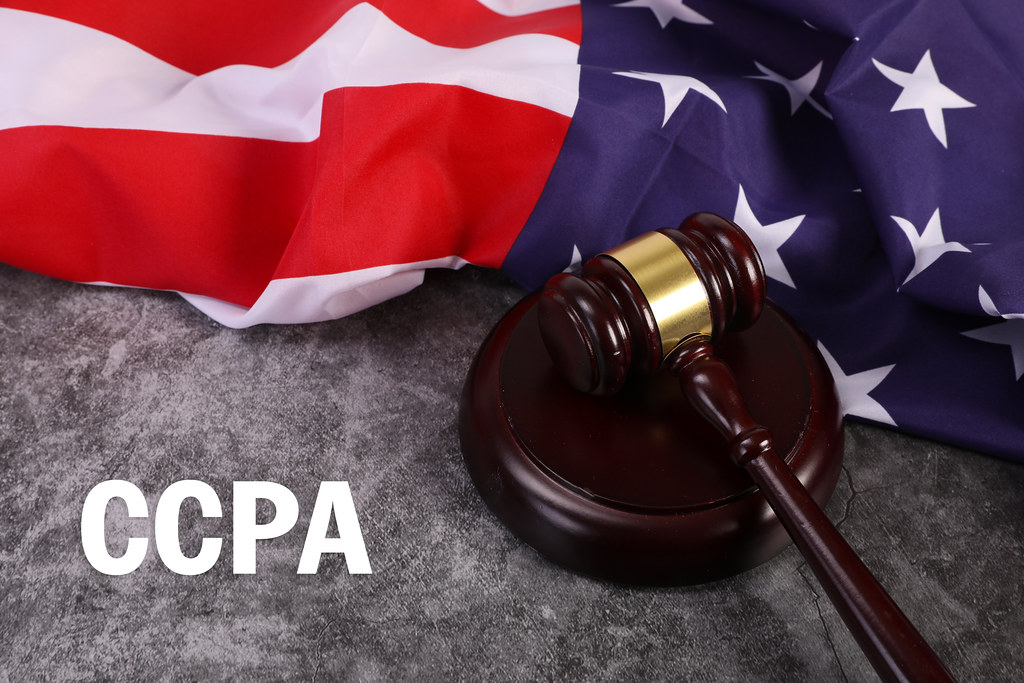 "Judge gavel with american flag with CCPA text" by focusonmore.com is licensed under CC BY 2.0.
CCPA (California Consumer Privacy Act): California's CCPA gives residents greater control over their personal data by allowing them to opt out of data sharing and request that their information be deleted. This bill is important for areas that emphasise user privacy rights.
How to protect digital privacy?
As privacy issues become more prominent, individuals are becoming more aware of the need to protect their personal information. More and more people are becoming concerned about their privacy rights and questioning the collection and use of personal information. (Acquisti et al., 2015)
In the case of ride-sharing service platforms, both providers and individuals are required to reasonably maintain the security of digital privacy (Xue et al., 2023).
On the one hand, ride-sharing service platforms should be monitored for additional measures to protect user privacy.
Data encryption: Platforms should use encryption technology to protect users' personal data and ensure that the data are not accessed by unauthorised persons during transmission and storage.
Anonymisation: The platform may anonymise the user's personal data by separating the user's identity from trip-specific information to protect the user's privacy.
Data access control: The platform should restrict access to user data so that only authorised personnel can access and process the user's personal data.
Data retention period: The platform should set a reasonable data retention period and not retain users' personal data for a long time to reduce the risk of data leakage.
User authorisation mechanism: The platform should establish a user authorisation mechanism to ensure that users have clear control over the use of their personal data and that users can choose whether to share their data.
On the other hand, there are some measures that users can take to minimise privacy risks when using ride-sharing services.
Security: Choose a reliable rideshare platform to ensure the legitimacy and security of the driver and vehicle. Verify the driver's identity and vehicle information to ensure safety before boarding the vehicle.
Personal information protection: When using rideshare services, take care to keep personal information safe. Avoid disclosing sensitive personal information, such as address and phone number, on the rideshare platform. Also, regularly check the privacy policy of the rideshare platform to ensure that personal information is properly protected.
Evaluation and Feedback: After using the rideshare service, provide timely evaluation and feedback on the driver and the service. This can help improve service quality and help other users make better choices.
Safe Riding: During the ride, fasten your seatbelt and follow traffic rules to ensure your safety. If you find that the driver's behaviour is abnormal or there is a potential safety hazard, contact the platform customer service or the police in time.
Pay attention to fees and discounts: When using ridesharing services, pay attention to fees and discount information. Learn about the different offers and discounts and choose the travelling method that suits you.
In conclusion
In the era of the sharing economy, the rise of ride-sharing services has brought convenience to travelling, but it has also raised concerns about personal privacy.
This blog delves into the advantages and privacy concerns of ride-sharing services and highlights the importance of weighing convenience against privacy.
Ensuring that personal information is properly protected in the digital age requires the joint efforts of sharing economy platforms, regulations and individual users. Only in this way can we enjoy convenience while safeguarding the rights and interests of personal privacy.
Riding the Digital Wave: Balancing Convenience and Privacy in the Age of Shared Mobility Services by Shaohan Zhang is marked with CC0 1.0 Universal
Reference List
Acquisti, A., Brandimarte, L., & Loewenstein, G. (2015). Privacy and human behavior in the age of information. Science (American Association for the Advancement of Science), 347(6221), 509–514. https://doi.org/10.1126/science.aaa1465
California Consumer Privacy Act (CCPA). (2023, May 10). California Consumer Privacy Act (CCPA). https://oag.ca.gov/privacy/ccpa
Cyphers, B. &, Gebhart, G. (2019, December 2). Behind the One-Way Mirror: A Deep Dive Into the Technology of Corporate Surveillance. Electronic Frontier Foundation. https://www.eff.org/wp/behind-the-one-way-mirror
European Parliament, Council of the European Union. (2016, April 27). Regulation (EU) 2016/679 of the European Parliament and of the Council of 27 April 2016 on the protection of natural persons with regard to the processing of personal data and on the free movement of such data, and repealing Directive 95/46/EC (General Data Protection Regulation) (Text with EEA relevance). https://eur-lex.europa.eu/legal-content/EN/ALL/?uri=CELEX:32016R0679
GCFGlobal. (2018, July). Sharing Economy – What is Ridesharing? https://edu.gcfglobal.org/en/sharingeconomy/what-is-ridesharing/1/
Goel, P., Kulik, L., & Ramamohanarao, K. (2016). Privacy-Aware Dynamic Ride Sharing. ACM Transactions on Spatial Algorithms and Systems, 2(1), 1–41. https://doi.org/10.1145/2845080
Information and Privacy Commissioner of Ontario. (2022, August 3). Protect Your Privacy Online. [Video]. YouTube. https://www.youtube.com/watch?v=hPTlFX55Qv8
Li, Z., Liang, C., Hong, Y., & Zhang, Z. (2022). How Do On‐demand Ridesharing Services Affect Traffic Congestion? The Moderating Role of Urban Compactness. Production and Operations Management, 31(1), 239–258. https://doi.org/10.1111/poms.13530
Neoh, J. G., Chipulu, M., & Marshall, A. (2017). What encourages people to carpool? An evaluation of factors with meta-analysis. Transportation (Dordrecht), 44(2), 423–447. https://doi.org/10.1007/s11116-015-9661-7
Teubner, T., & Flath, C. M. (2019). Privacy in the sharing economy. Journal of the Association for Information Systems, 20(3), 213–242. https://doi.org/10.17705/1jais.00534
Travis Kalanick. (2016, February). Uber's plan to get more people into fewer cars. [Video]. https://www.ted.com/talks/travis_kalanick_uber_s_plan_to_get_more_people_into_fewer_cars/transcript
Uber. (2022). Share the passion. Share the ride | Uber. [Video]. YouTube. https://www.youtube.com/watch?v=3kb7_3Imvuc
Uber [@Uber]. (2023, September 1). Introducing group rides—the easy way to ride together with friends. [Tweet]. https://twitter.com/Uber/status/1697287131431948741
Xue, S., Song, R., He, S., Li, G., & Chi, J. (2023). Passenger-perception dynamic ridesharing service based on parallel technology. IET Intelligent Transport Systems, 17(9), 1799–1818. https://doi.org/10.1049/itr2.12376
Yu, H., Zhang, H., & Yu, X. (2020). Hail the Closest Driver on Roads: Privacy-Preserving Ride Matching in Online Ride Hailing Services. Security and Communication Networks, 2020, 1–13. https://doi.org/10.1155/2020/4948387